At first glance, La Bella seems to be one of the most Instagram-worthy places in Tagaytay. This Santorini-inspired four-hectare property in Barangay Neogan has picture-perfect spots from its hotel lobby, swimming pool to its penthouse roof deck. Dining al fresco in its outdoor garden clustered by tall pine trees makes the organic food all the more delectable. Even their rooms have artistic flair with walls painted by Robert Alejandro himself of Papemelroti fame. The labyrinthine hallways with hidden pocket gardens add to its mystique and secure a certain amount of privacy. Personally, what makes this hotel appealing and unique from other hotels are the museum-like display of anthropological artifacts on the ground floor.
Dining options
Outside the hotel but within the compound are the equally charming restaurants which are open to non-hotel guests. Sweet Knot Haven specializes in Asian fusion cuisine. For Italian food, there's Bella Ciao. Severo's Cafe by Rozzini serves coffee, hot chocolate and Filipino dishes. Organico Gourmet offers healthy food. You can enjoy breakfast and healthy coffee at Bodhi Mind and Body Shop which also sells healthy and natural products.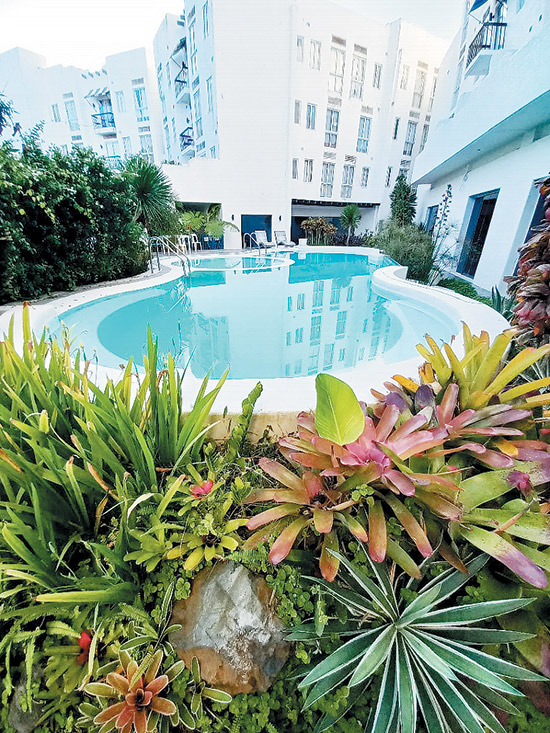 Investment
Walking around the hilly terrain of La Bella, you will see ongoing construction. La Bella Boutique Hotel is part of Phase 1 of community development of La Bella Lifestyle Inc. You can invest and be a part owner and earn from your investment while enjoying hotel amenities. Part of the community are the La Bella Gardens which are single detached residential cottages and Lifestyle Homes which are condominiums designed for retirees and active seniors. There are also commercial clusters for restaurants and non-food retailers.
Village market
Stalls are for sale in an open-air village market which sells organic fruits, vegetables, and artisanal products such as collectibles, craftwork, and furniture. Around the enclave you will also find an edible garden, a mini forest trail, and a meditation chapel.
Holistic lifestyle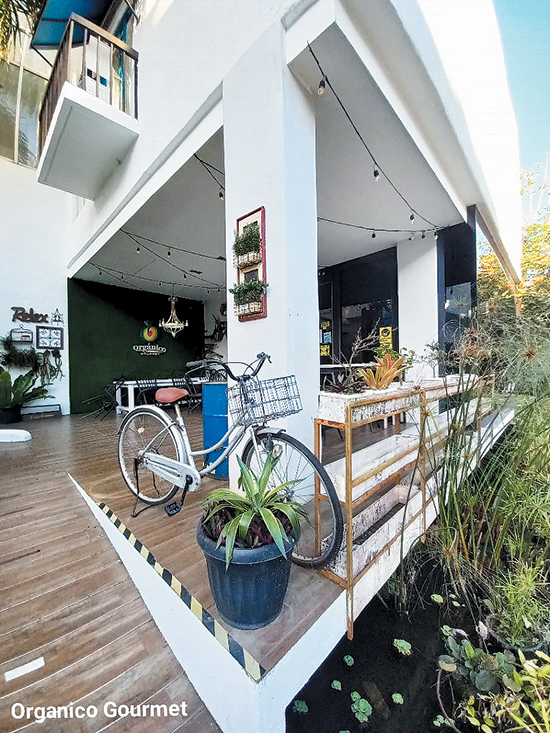 During my stay at La Bella, I was privileged to listen to a talk by Grace Eleazar. She is a dedicated follower of a holistic lifestyle which advocates proper diet, alternative medicine, and respect for the environment. She is also an artist and book author of "The Soul Speaks." We started the session with a few yoga asanas then listened to her life journey. She emphasized the confluence of mind, body, and spirit. She is also a real estate developer and practices a holistic philosophy of community development. Aside from the Health Talks, La Bella also conducts meditation and yoga classes.
Massage
The most enticing of all the activities of La Bella are the Wellness Packages. I tried first the Salt Immersion with Body Massage where one gets soaked in a salt-filled bathtub first before getting a massage. The following day, I tried La Bella's signature massage — the Abhyanga with Takradhara treatments. This was probably the best massage I ever had in a long time. It started with a soothing scalp massage. When I lay down, I was surprised to see four hands working on my body. Their synchronized hand movements glided smoothly through my oily frame. The last part was the best when warm oil composed of cow's milk and amla powder trickled slowly onto my forehead. I just wished it didn't end. After the massage and health talks, you will come to appreciate that the healing journey involves physical, mental, and emotional aspects.
Truly, at second glance, inner beauty captivates.
Contact details : La Bella Boutique Hotel; Email:[email protected] ; Website: www.labellatagaytay.com
* * *
JP Ordoña (Manilakad) leads Manilakad Walks in Intramuros, Binondo, Quiapo and more. In between, he writes, climbs, dives and more. Let him guide you to several walking destinations in Manila. Manilakad (JP Ordoña) can be reached on Facebook Messenger or through text at 0916-3597888.