Nowadays, many would go at great lengths just to have a breath of fresh air.
As the pandemic highlighted the importance of clean air and nature for one's health, many have begun frequenting parks or practically any open space they can find near their homes. Others sought to commune with nature in the mountain cabins, beach resorts, and other similar getaways where they can easily enjoy the cool breeze and refreshing sights.
Some, meanwhile, went as far as reconsidering their home choices to find the most ideal place well immersed in nature's bounty—even willing to pay a premium for that breath of fresh air. Those looking at the South, in particular, naturally have only one choice in mind: the 100-hectare Crosswinds in Tagaytay City.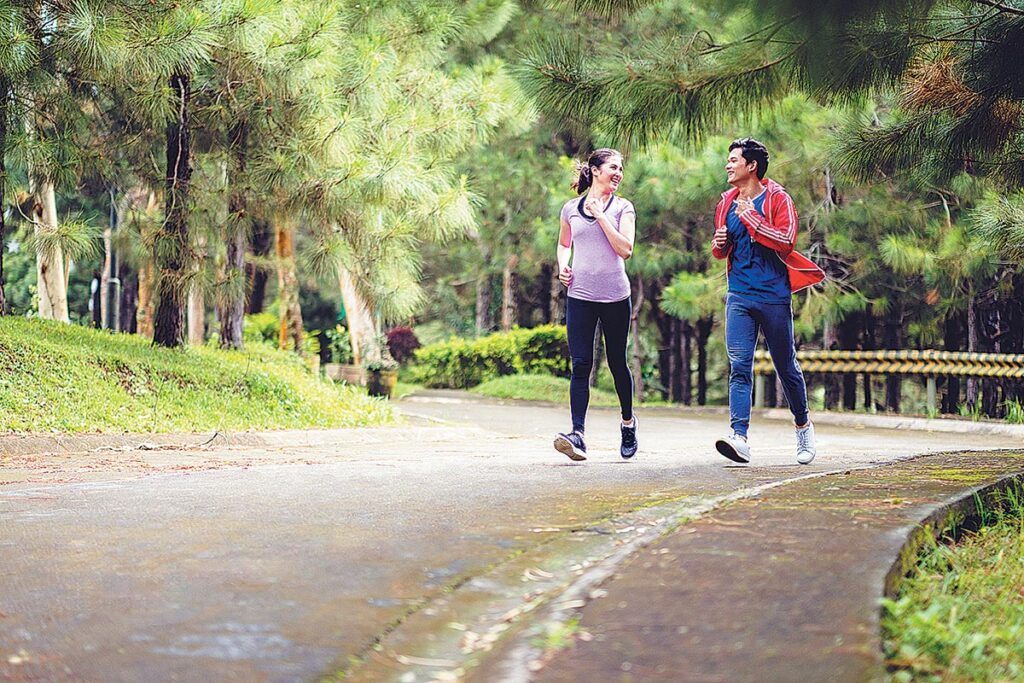 Quintessential community
Developed by Brittany Corp., the luxury residential arm of the country's largest homebuilder Vista Land & Lifescapes Inc., Crosswinds stands as the quintessential community in the post-pandemic era—beautiful themed neighborhoods spaced out evenly across the entire expanse, gorgeous calming views that will readily relax you, and some 35,000 towering pine trees comprising the lush forests that give off a fresh pine scent you would rarely find in this country.
Amid the serene setting within this Swiss-inspired luxury community, you'll also find a host of unique dining concepts, hotels, midrise residential towers, and other modern conveniences that will leave you feeling safe and content in your own private nature sanctuary.
Essentially, it lets you revel in an idyllic rural lifestyle but in a more sophisticated setting that bears a striking semblance of the famed Alpine region.
Stomping ground
You can still find your own sweet spot in this premier Swiss oasis as the 2.8-hectare Alpine Villas offers a charming enclave where you can revel in nature's splendor. The rustic elegance of these four mid-rise towers, being built in the style of Swiss chalets, beckons to those looking for that much needed balance between laidback countryside living and a modern upscale lifestyle.
Inspired by the concept of forest bathing, Alpine Villas provides a stomping ground that places utmost importance on the environment as well as the health and well-being of its future residents. It is being built on the principles of sustainable design, which ensures that you will reap the many benefits of living amid nature. After all, scores of studies have already demonstrated how nature nurtures, heals and restores.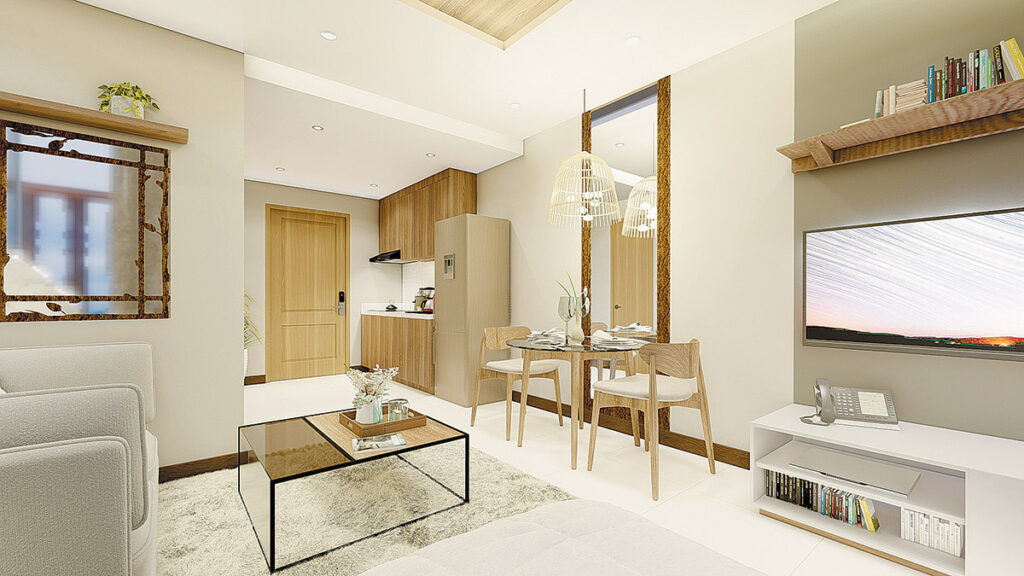 At present, Brittany offers the towers Bernese, Blanc, Brienz and Biel, which are set to rise 582 meters above sea level—an exquisite vantage point that allows you to soak in those charming views from the comfort of your home.
With some 30 percent of this development dedicated to green open spaces, future residents will be inspired to reflect, slow down, practice mindfulness, and reconnect with nature—a pursuit that has become even more meaningful since the pandemic started two years ago. It also helps that this vertical village is being constructed using natural and sustainable materials such as wood, thus further incorporating nature into these individual residences.
Peaceful retreat
Upgraded features and amenities likewise encourage you to enjoy nature.
Alpine Villas and Crosswinds, in particular, has created a community highly conducive for a myriad of pursuits, making it truly an ideal respite no matter the time of the year.
Cycling and jogging paths offer spaces for healthy outdoor recreation while the integration of passive and active areas give residents suitable areas for various activities such as yoga, meditation, or even something as simple as reading a book at the tranquility garden. For the more active ones, the fitness facilities, kids' outdoor play area, and pet park provide ample spaces.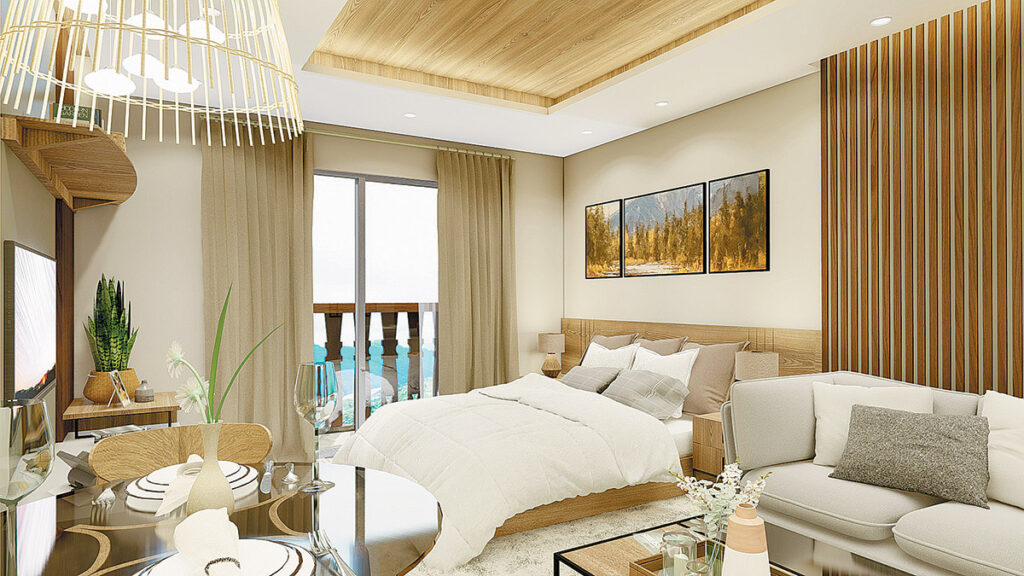 Alpine Villas is a peaceful retreat in itself given its practical features that will ensure your safety and convenience. These include the towers' 24/7 security, the safety protocols in place, the CCTVs in all common areas, the Wi-Fi, and building systems. Units were also designed with versatility in mind, providing homeowners with the flexibility of designing their spaces.
You don't even have to leave Crosswinds to satisfy your discerning palates. Near Alpine Villas is a row of dining concepts that give you several cuisines to choose from such as Windmill Lausanne, Cafe Yama, Dear Joe, Andersen's Bakery and Strawberry Farm. There's also Ruined Project?, Napa, Cafe Voila and Coffee Project near the entrance of Crosswinds.
Indeed, the picturesque Crosswinds remains unrivaled today—a quaint community where you can just wind down and enjoy a breath of fresh air from the balcony of your home at Alpine Villas. If you're going to go at great lengths just to get a whiff of that fresh clean breeze, you might as well go all the way—to Alpine Villas where you can enjoy nature at its best all year round.
For more information on Brittany Corporation's collection of luxury properties, visit www.brittany.com.ph or follow them on Facebook, Instagram and YouTube.