The Subdivision and Housing Developers Association Inc. (SHDA)
For 52 years now, the Subdivision and Housing Developers Association Inc. (SHDA) has been at the forefront of advising and advocating for government policies, laws, and regulations that help in the development of the real estate industry.
SHDA celebrated its 52nd anniversary last May 6 at the Marquis Events Place at the Bonifacio Global City in Taguig.
For the welfare of the Filipino family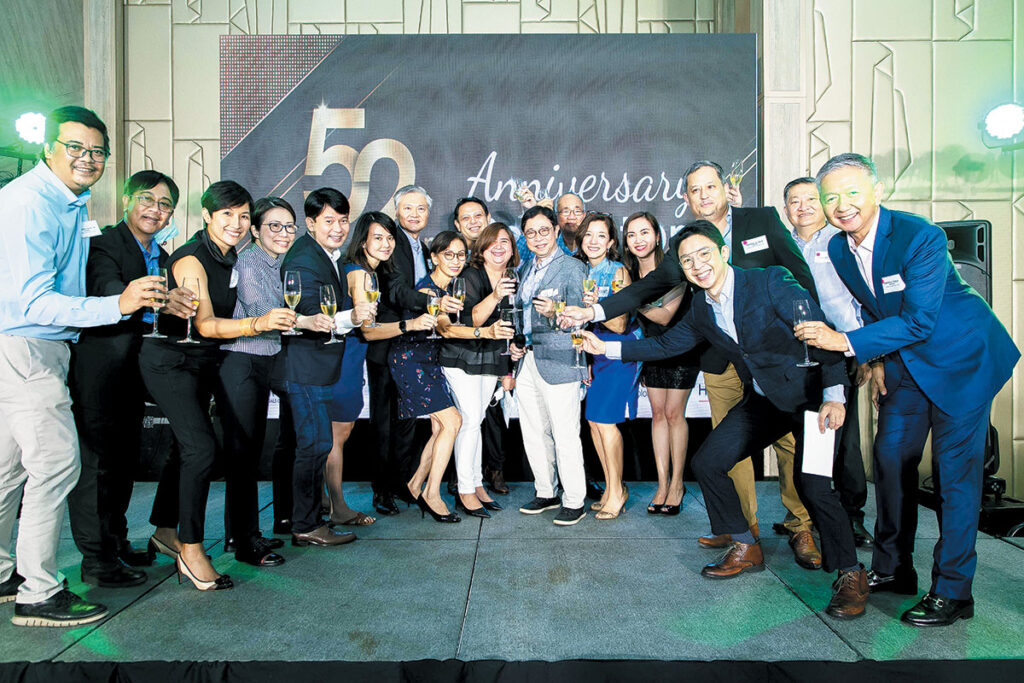 After being in many industries for the past several years, SHDA chairman George Siy believes the housing industry has its fair share of rewards, especially when he sees its effect on the people.
"Iba itong housing industry because this is when we see the effect on people. When we see the people enjoying the fruit of our labor within a few months, we see it directly, hindi lang sa isang tao, kundi sa buong pamilya," he said. "This effect goes through years and even through generations in an entire community."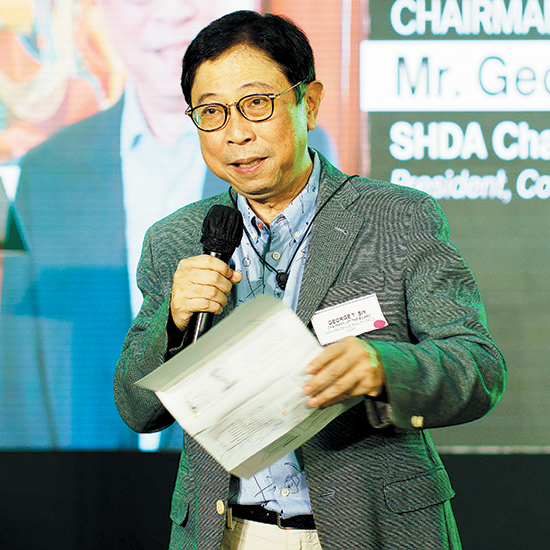 Guest speaker and senior vice president of the Pag-IBIG Fund Fermin Sta. Teresa acknowledged the role SHDA played in the housing industry throughout the years.
"SHDA has always been an active partner in the housing industry, championing the welfare of developers and ensuring that quality and affordable housing is readily available to Filipino families, especially all Pag-IBIG Fund members," he said.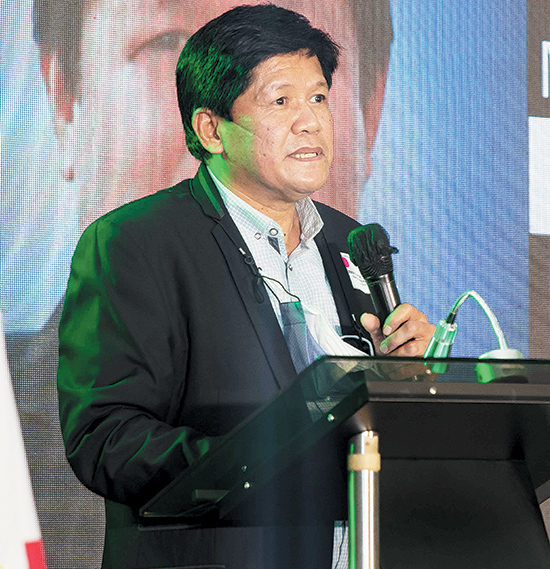 Sta. Teresa also recalled the partnerships SHDA had with the government and its advocacies in the past.
"SHDA has remained committed to its goal as the real estate and housing industry organization," he told the attendees. "In the past 52 years, it established meaningful programs and partnerships which have made a huge contribution in keeping the housing industry vibrant, responsive, and resilient."
Moreover, he saw how Pag-IBIG and SHDA shared the same goals in providing a better quality of life for Filipino families by giving access to sustainable and affordable housing.
"At the same time, we give our full support to developers prioritizing the welfare as they implement their housing programs which redound to fulfilling our goals in making quality and affordable homeownership within the reach of every Pag-IBIG Fund member," he added.
Furthermore, Sta. Teresa expressed his gratitude to SHDA for the partnerships and how it reinforces the housing industry with its projects.
"There will be lots of certainties and challenges along the way, especially because the battle against the pandemic is not yet over, but with a partnership like yours, we at Pag-IBIG Fund are confident that we can overcome this toward delivering the best product and services for all Filipino families," he also said.
Fruit of their labor
Hon. Eduardo Del Rosario, Secretary of the Department of Human Settlements and Urban Development (DHSUD) and second guest speaker of the night, said he has been grateful that he has worked for the private sector, including SHDA, for almost five years in his government position.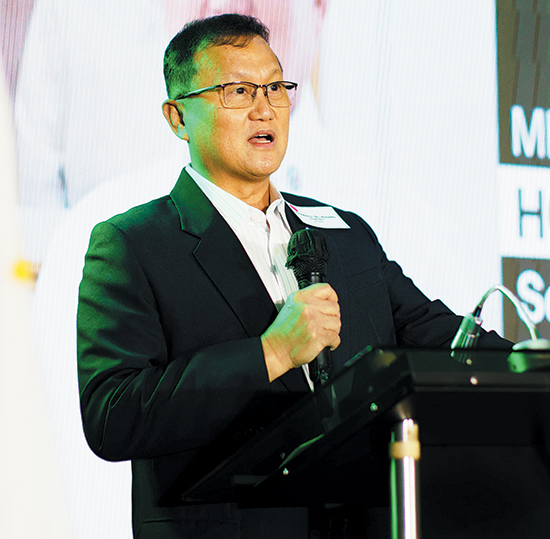 "I am extremely satisfied and equally grateful [for] working with the private sector in achieving our common aspiration of providing affordable, decent, and sustainable shelter to Filipino families," he said.
"We cannot achieve this without your sincere cooperation and full grasp of our department and our officials. We had a great ride with you and will continuously do so."
More events include Pastor Raymond De Guzman, SHDA board adviser, going down memory lane, looking behind significant milestones of SHDA, from its beginnings as the Subdivision Owners Association of the Philippines Inc. (SOAP) in May 1970 to its projects, collaborations, challenges, and significant events that took place under different presidential administrations.
Plaques were also presented to partner agencies by the SHDA Board Officers, Governors, and Advisers, and a partnership toast also took place, the latter being led by Siy and SHDA board adviser Mariano Martinez.
President's message
SHDA national president May Rodriguez gave her President's Message after the toast, emphasizing how SHDA has become a significant partner of the government, through DHSUD, and the private sector when it comes to promoting a vibrant housing industry and addressing the housing needs of Fiilipinos.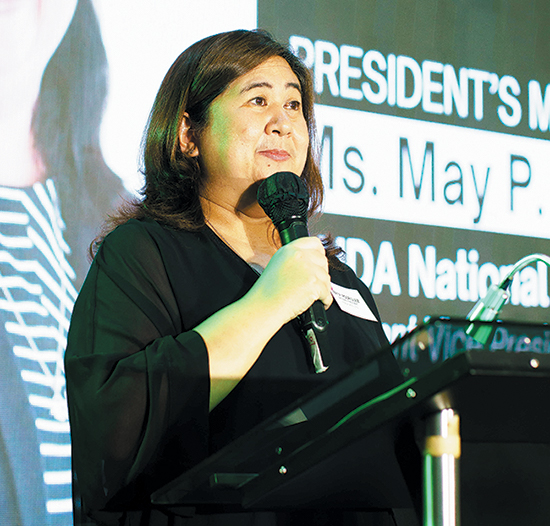 "With the formation of the DHSUD, SHDA, more than ever, has shown support and forged a stronger partnership with the department in addressing these issues and I am proud to say that SHDA has gained the recognition, trust, cooperation, and support of the department," she said.
Moreover, Rodriguez looked back on some of the significant milestones SHDA has accomplished.
"SHDA has continuously aimed and conducted activities to promote competence and professionalism in the industry, advocated reforms that further uplifted the industry, and deliver best services to our home buyers," she said.
"We have achieved this success through the concerted and unified efforts of all our members."
"Led by a hardworking board of governors and advisers, SHDA has grown its membership and reach and now has established regional chapters and, in total, with the national chapter, we have 300 developer members," she added.
Rodriguez also expressed her gratitude to all the people who have helped and established what SHDA is now in current times.
"[We are] being responsive to the needs of the members of the housing industry and a strong partner of the government in addressing the needs of the Filipino homebuyers. And now on our 52nd founding anniversary, it is just befitting that SHDA celebrates its achievements and shares this with you and the important people who made this possible," she said.
A peek into the future
After a celebration of over 52 years of service, SHDA also provided a peek into its future plans. The organization's chief marketing officer Steven Tambunting unveiled how SHDA will move forward as an organization in the many years to come.
"SHDA will continue to be responsive to its members," he said. "We want to be inclusive. We have a lot of suppliers here I want to introduce you to. They are innovative and sustainable and very cheap. They will make your business strive."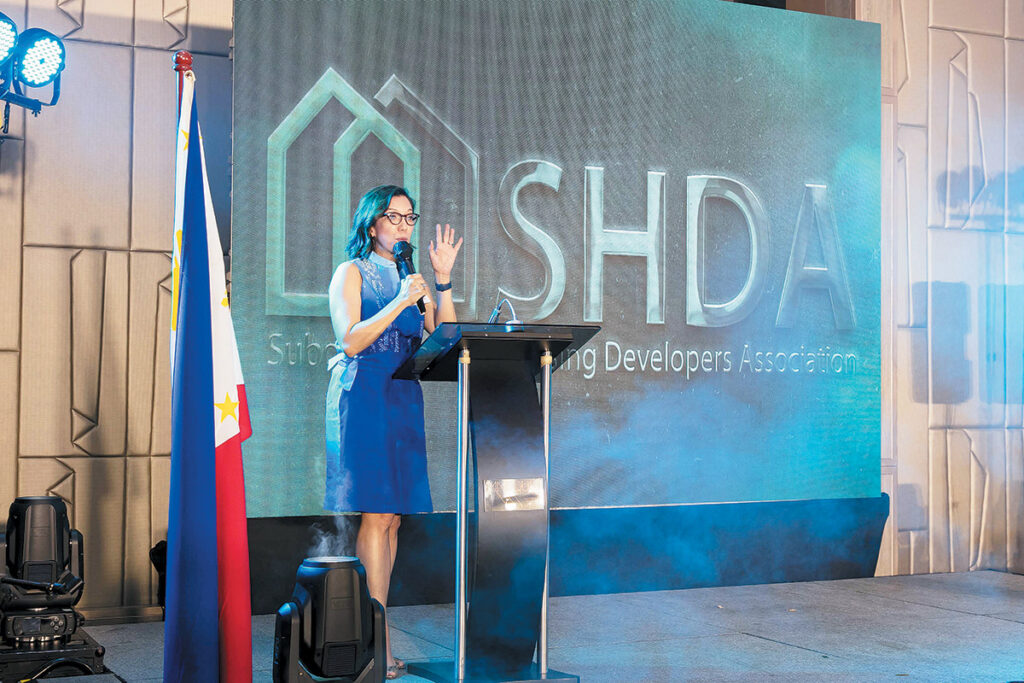 "Lastly, the overall growth and development of the government. The government's goal is to bring housing, the housing background, into something of a reality where we will actually get there in our lifetime," he added. "I am inspired by the giants that come before me. I struggle to climb above their shoulders and to be able to speak on their achievements, on their learnings, and all I can say is it is a deep honor to be able to say some kind of inspirational message."
Moreover, SHDA vice president Maya Jasmin Colayco led the unveiling of the organization's new logo and website.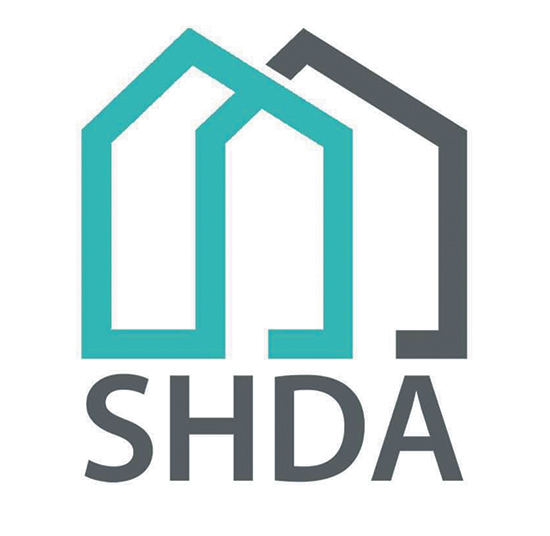 "I think this really represents youth, dynamism. It's still re-taking all of the old strengths of SHDA," she said of the logo. "This is SHDA's new identity."
For the new website, Colayco explains how it can help in connecting SHDA members with each other and allow their partner agencies to present their exclusive deals.
"These are the developments we want to bring forward. This is how to bring the organization forward: interact physically and, also, digitally into the future," she explained.
SHDA vice-chair of Ways & Means and Public Relations Vince Abejo, then, unveiled SHDA's Connect Newsletter. He said the quarterly newsletter strengthens the organization's commitments and progress.
"This is our humble way of reassuring all of you that we are here, that we are connected, and that we are held together by SHDA," he said. "Wherever you are in the Philippines, you are part of the SHDA family. Serving you always and keeping our commitment of being your reliable allies in creating safe spaces for Filipino families for years to come."
Closing the event, lawyer Joy Manaog, SHDA's second vice president, reiterated how 52 years is a major milestone for an institution like SHDA.
"We were able to look back at SHDA's 52-year journey and I will close the first part of tonight's celebration with optimism for the year ahead," she said. "Though the past two years have been very challenging for all of us, we are reminded of our objectives moving forward. SHDA has been and will be trying to respond to the needs of our industries and seize every opportunity for our organization and members to propel to a sustainable growth path."
Lastly, she expressed how she and her fellow SHDA Governors have the yearning to be good stewards in their position and the opportunity to use the avenue as part of the housing industry.
"We are truly grateful to all those who helped SHDA into what it is today. And with that, we look forward to more fruitful years in SHDA and hope we see everyone again," she said.