Robinsons Land Corp.'s (RLC) leisure condominium development has just expanded to Cebu, ready to offer its prospective clients a by-the-sea vacation lifestyle with its resort-inspired residential project in Mactan.
RLC Residences launched on Saturday the fourth tower of the AmiSa Private Residences located along Punta Engaño Road, Lapu-Lapu City — an inviting location for many tourists and locals alike for its breezy seaside views, dotted with various well-known luxurious hotels and resorts.
The fourth tower, the AmiSa Tower D is ideal for buyers who are envisioning unobstructed views of the Magellan Bay, the Olango Island, and the Hilutungan Channel. The running joke among the many? Residents of the first three towers would be so jealous of those in Tower D as it has the best panoramic sunset views of the waters right before your eyes!
The 16-storey tower offers 176 studio, one-bedroom and two-bedroom units with balconies, its sizes ranging from 40 to 83 square meters, with each floor having 12 units — eight one-bedroom, two studio and two two-bedroom units.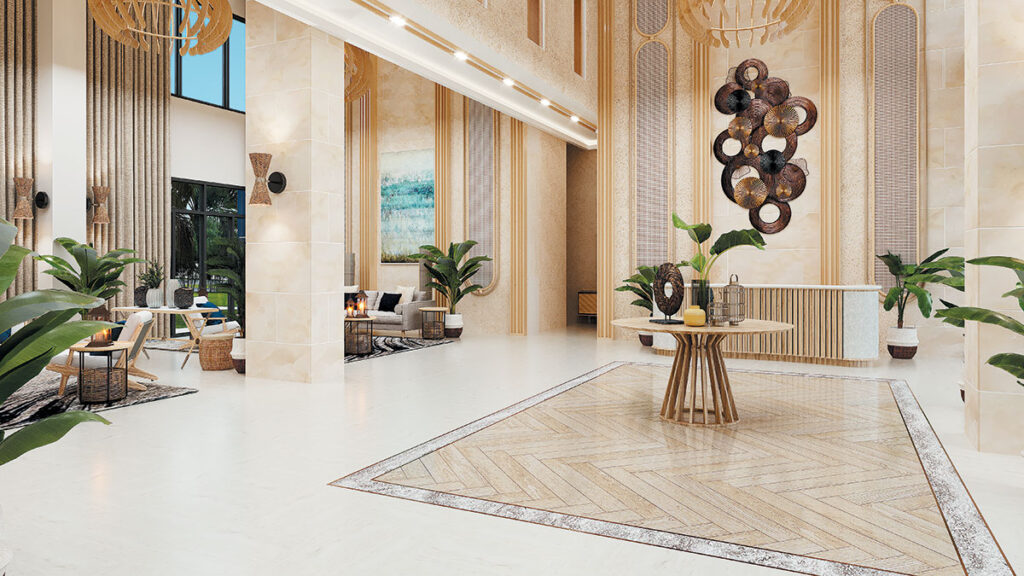 Raise, live, connect
Staying true to what they've come up with RLC — Raise, Live, and Connect — the residential developments latest project is committed to these three concepts.
To raise the quality of living of each individual, RLC's location within Dusit Thani Mactan Resort is the perfect feature for those who wish to be within close distance of a relaxing enclave. Unit owners will also get exclusive perks from the resort, such as discounts, in-unit spa services, and beach access.
For its residents to live harmoniously with its chosen location, AmiSa D also provides resort-like amenities such as pools, clubhouse, grill area, a private theater, a jogging trail and a gym.
And to connect with the current trends of a fast-paced environment, RLC Residences also included smart home features in the units, such as smart locks, smart lights, and audio/video intercom system. The tower is also designed with fiber-optic technology for faster internet connection.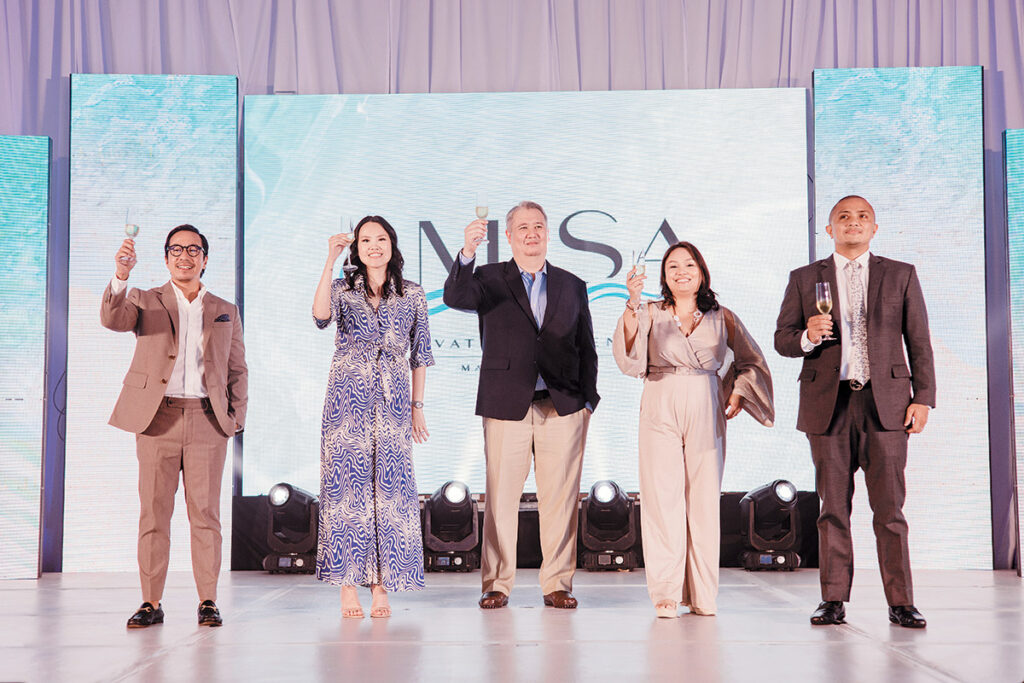 Adherent to the evolving lifestyle
Over the past two years, people from Metro Manila have made big decisions to move to rural places, and leave the main thoroughfares of the city. Either to nearby regions like Laguna, Rizal, Cavite, or Batangas, or even to faraway lands like in Visayas or Mindanao — all have the same goal of recalibrating their lifestyles and be one with nature. This has been the trend since, when city life began to feel a little bit more suffocating.
The AmiSa Private Residences is the perfect mix of laid-back living in Cebu, and the convenience of being nearby commercial spaces, not to mention an international airport that welcomed more than a million domestic and international travelers last year — a promising economic outlook for the city. This, along with many other factors, is a place where everyone's need is in place.
As we saw an uptick of people switching their homes as their main offices due to the changes posed by the pandemic, RLC thought of responding to the times and designing a unit for the everyday worker's convenience.
"Home has become more important also as an office. […] It's noticeable not just with the demand we're seeing with AmiSa but with other projects as well, which is why we decided to shift the unit mix to be skewed towards larger-sized units," RLC Residences senior vice-president John Richard Sotelo said in a media briefing last May 7.
With the target market for AmiSa D centered on those who are interested in business and leisure investments, or those aged between 40s to 60s, RLC Residences marketing head and chief integration officer Karen Cesario said that AmiSa is the perfect spot for those who wish to incorporate work and play.
"We're seeing mostly people who are the business leisure type of investors. […] With the pandemic, most people wanted to live and work in areas that are more calm and serene. This is where they can combine both business and leisure," Cesario said.
Pre-selling for AmiSa D units began last February, and is now close to selling out. Each unit ranges from P5.8 million to P16.1 million, with three RFO towers at AmiSa Private Residences.
If you're ready to take the next big step in overhauling your lifestyle, choosing AmiSa Residences' newest addition in Cebu City might just be the next best thing you'll do not just for yourself, but also for your family. After all, who wouldn't want their own private sanctuary available at your time of calling?