Long acclaimed for its integrative, science-based medical and wellness treatments, The Farm at San Benito in Lipa City, Batangas, heightens the experience by adding the latest premium feature to its well-rounded approach to hospitality and healing. This summer, The Farm unveils the Mahogany Luxury Residences to make extended stays a true experience in sheer comfort, indulgence, and beauty.
This complex is made up of a stylish two-story residence villa, built amid a natural forest grove hemmed by verdant foliage and overlooking the majestic ridges of Mt. Malarayat.
The Mahogany Luxury Residences is an elegant villa that can accommodate seven persons, the perfect space for a relaxing family vacation. The 281-sq.m. villa has a two-bedroom suite with a spacious living area and dining area.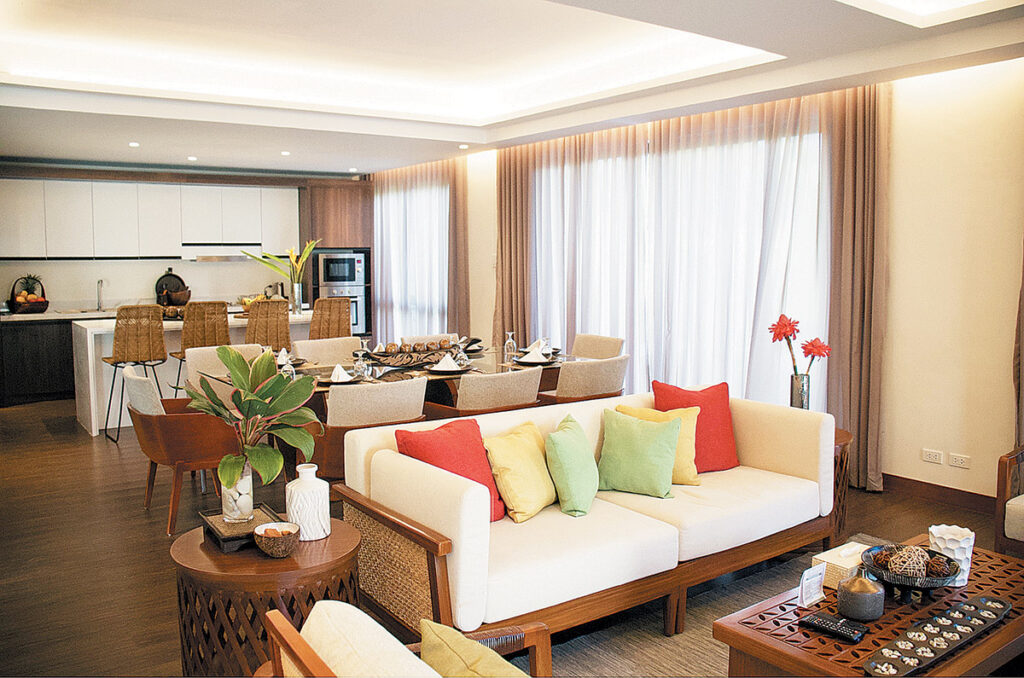 Filipino design elements were used in the interior to give the space a cozy, friendly look and feel. The furniture is tailor-made and mixes artisan expertise with Filipino creativity using indigenous materials such as bamboo, abaca, coconut shells, rattan and capiz shells.
In the living area, wooden sofas with woven seats, and carved coffee and side tables evoke the cordiality of traditional Filipino homes. The gourmet kitchen with mini bar has high chairs fashioned from bent steel with woven backs of organic material while the service kitchen with cooktop allows guests to flex their culinary skills, as well as entertain family and friends.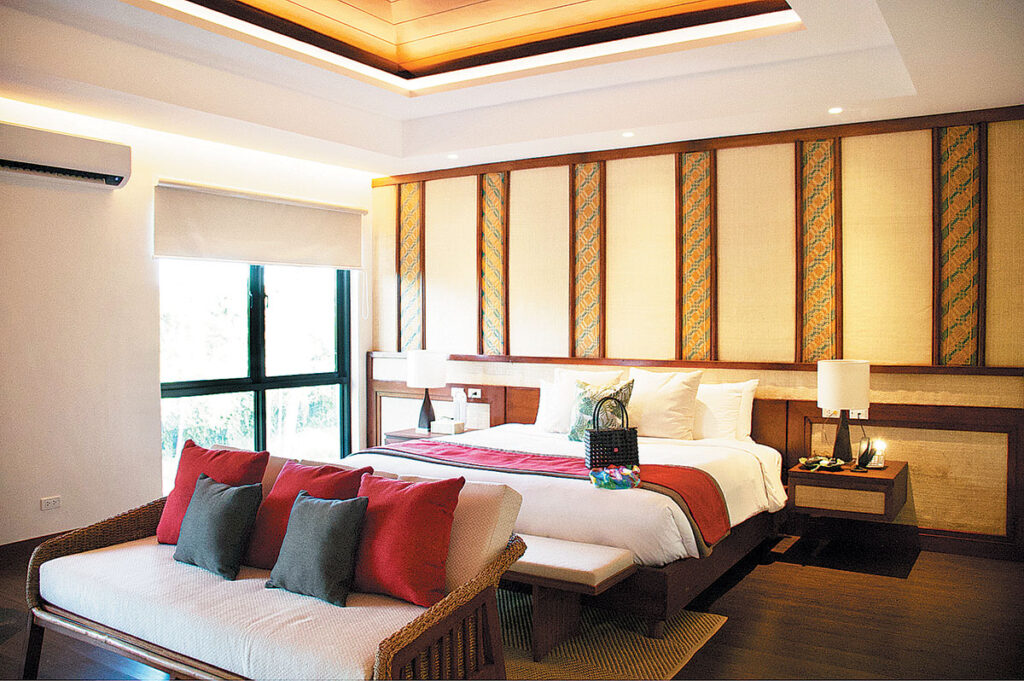 A 50-inch, Netflix-ready Smart TV invites one to lounge on the plush couch and go binge watching. Those on workation will find a relaxing and conducive space at the home office area. The bedroom reflects a neo-ethnic inspiration with narrow cloth panels in tribal design lining the walls.
The rooms feature the Binetwagan fabric, and the local Tagolwanen weave and basketry patterns, which showcase the local artisan community and Filipino culture. The space blends tradition with modern elements and showcases the diversity of nature. Overall, the ambience hints of the familiar and warm hospitality innate among Filipinos, giving guests a welcoming cocoon of comfort.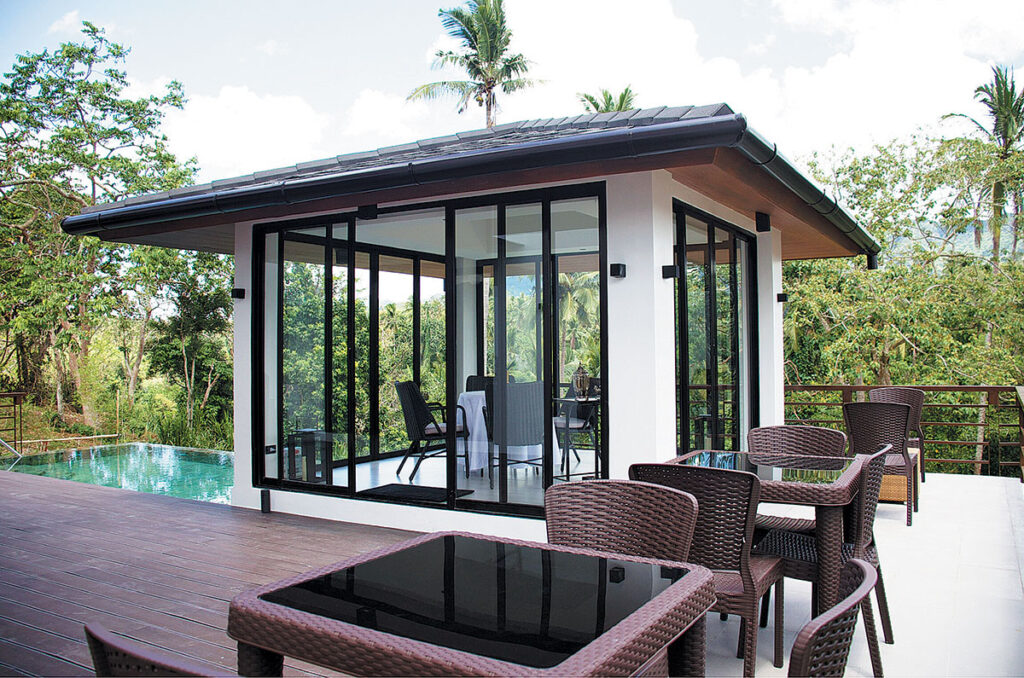 Stepping out into the balcony allows a whiff of the cool air and a view of the gardens and beyond. The swimming pool with the pool loungers make for a refreshing outdoor fun and relaxation. The gazebo dining surrounded by a masterful tropical landscape is the ideal place to dine or enjoy an intimate dinner under the stars.
The Farm 580 sqm Mahogany Luxury Elite, a two-bedroom villa, comes with a cozy basement living space with two additional bedrooms, a pantry kitchen and a mini-bar. This residence can accommodate seven and 10 persons.
Designed by the Almario sisters, the upscale interior furnishings feature original artworks by contemporary Filipino artists like Jinggoy Buensuceso for the art installation, Anita Magsaysay Ho in Bernardaud for the wall art plates, Ramon Diaz for the "Koi Painting Abundance" and wall mural by Nell Del Rosario. Guests can experience Filipino art at its finest in a soothing environment.