The Department of Transportation (DOTr) remains locked in on completing as many projects as it can before the term of the current administration ends in a few months.
Within the remaining days of the Duterte administration, the DOTr said more projects across the archipelago would be completed and more initiatives would be implemented to achieve connectivity and mobility.
Under the leadership of Transportation Secretary Arthur Tugade, the agency since the assumption of the Duterte administration in July 2016 has been relentless in pursuing the completion of various transport projects and initiatives despite calamities, adversities, and the emergence of the global pandemic.
As the administration's term nears its conclusion, Tugade has vowed to continue working until the last day of office so that vital projects will continue to be made and realized to provide Filipinos a more convenient and comfortable life.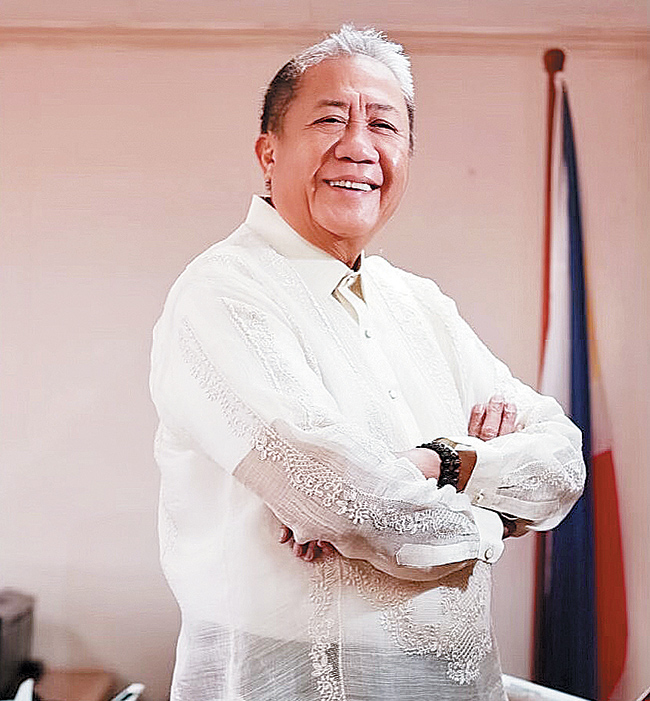 "We will continue to build and build. As we have said, be assured that up to the last day, we will be implementing good governance and we will be completing projects. We in the DOTr are working together to undertake and finish our projects," Tugade said.
Testament to the agency's promise is the continuing development of various seaports and airports across the archipelago to promote better accessibility, connectivity, and mobility to different parts of the country.
200 airport and 400 seaport dev't projects done
Tugade said the DOTr has so far completed over 200 airport development projects and over 400 seaport development projects, all of which have further improved mobility and connectivity across regions.
"These projects were pursued with inclusivity in mind, giving recognition and importance to a vast regional development push sans the politics and economic class status," Tugade said.
"Now, our people are enjoying the experience of world-class airports and seaports in major urban areas. At the same time, modernization and rehabilitation of rural gateways and maritime ports were pushed, with some of them ongoing now," he added.
In the railway sector, the transport chief said game-changing projects like the massive North-South Commuter Railway (NSCR) system are now seeing the light of day.
The major transport infrastructure project is seen as the backbone of the Luzon mass transport system, with its eventual integration with LRT-1, LRT-2, and MRT-3.
The NSCR encompasses three railway projects, the first of which is the PNR Clark Phase 1 (Tutuban – Malolos), a 38-kilometer rail line that will connect Tutuban in Manila to Malolos in Bulacan, reducing travel time from one hour and 30 minutes to just 30 minutes.
Another segment is the PNR Clark Phase 2 (Malolos-Clark), a 53-kilometer rail line leg that will trim down travel time from Malolos City, Bulacan to Clark, Pampanga from two hours to just 30 to 35 minutes.
It will also feature the first-ever Airport Railway Express Service that will connect Makati City to Clark International Airport from the current two to three hours travel time to just 55 minutes.
Lastly, the 56-kilometer PNR Calamba (Solis-Calamba) will serve as the southern line connecting Metro Manila and Calamba, Laguna and speeding up travel time to one hour from the current four hours.
Also in the works is the Metro Manila Subway project, the country's first underground mass transit system.
The Metro Manila Subway is a 33-kilometer rail line that will stretch from Valenzuela City to the Ninoy Aquino International Airport (NAIA) Terminal 3 in Pasay City.
The P488-billion project will reduce travel time between Quezon City and NAIA from one hour and 10 minutes to just 35 minutes.
The subway can accommodate up to 370,000 passengers per day in its first year of operations.
Aside from these massive rail projects, Tugade said the construction of vital Light Rail links such as MRT-7 (Quezon City to Bulacan via Commonwealth), LRT-1 Cavite Extension, and the Unified Grand Central Station or "Common Station" are all going on at full speed.
Golden Ageof Infrastructure
"Indeed, these enormous railway projects herald the Golden Age of Infrastructure of our country. They are undeniably big-ticket projects that should have been done long ago but are now real, tangible, and will enable us to catapult and elevate to modernity, global recognition, and genuine progress," he said.
For the road transport sector, the DOTR has pursued systems improvement and upgrade, such as the innovative EDSA Busway, and has introduced eco-friendly global concepts such as the 500-km bike lanes in major cities.
Also instituted in the sector are needed changes in driver's education and licensing, including giving 10-year driver's license validity to those who can qualify and introducing a more rigid and thorough vehicle inspection that will truly help ensure the roadworthiness of vehicles and minimize road accidents.
RFIDs are also now widely used in the country's expressways.
"All these initiatives were instituted and accomplished despite the pandemic that prevailed in 2021, which truly tested the limits of our patience, tolerance, resources, and our willingness to overcome such challenges," Tugade said.
Overall, the agency is satisfied with the work it has done and its accomplishments under the current administration.
"Numbers do not lie. And we have the proverbial numbers to prove that we have perhaps imprinted a legacy of unprecedented transformational initiatives in our public transport system," Tugade said.
"The projects we completed and the transformational initiatives we implemented have painted the colors to what was once a dream. Our earnest hope is that the legacy we will leave behind will create an indelible impact that will benefit Filipinos in the generations to come," added the transport chief.
However, the agency also admitted that more projects could have been done if not for the pandemic, which impacted and delayed construction of projects due to restrictions and health protocols.
"The enduring effect of COVID-19 has made it more challenging to navigate and manage our public transport system, given the need to strike a balance between public health and safety against the vital economic need of our people for mobility and connectivity," Tugade said.
"But we believe that with our commitment to excellence, our passionate dedication, and resolute will to achieve and surpass expectations, we were able to overcome the challenges of the times," he said.