Giving the public a first-time glimpse, the eight huge crosses that adorn the Cebu-Cordova Link Expressway (CCLEX) were illuminated more than a year ago as the country celebrated the 500th anniversary of Christianity.
In a video message during the event, Metro Pacific Tollways Corp. chairman Manuel V. Pangilinan said the blessing and lighting of the 40-meter-high crosses are an achievement and a source of pride.
"We add a deeper and loftier meaning to CCLEX by adding eight 40-meter crosses that celebrate the coming of Christ 500 years ago. These crosses will illuminate the skyline of Metro Cebu – beacons of hope and progress, symbols of achievement, and everything Cebuanos are proud of," Pangilinan said.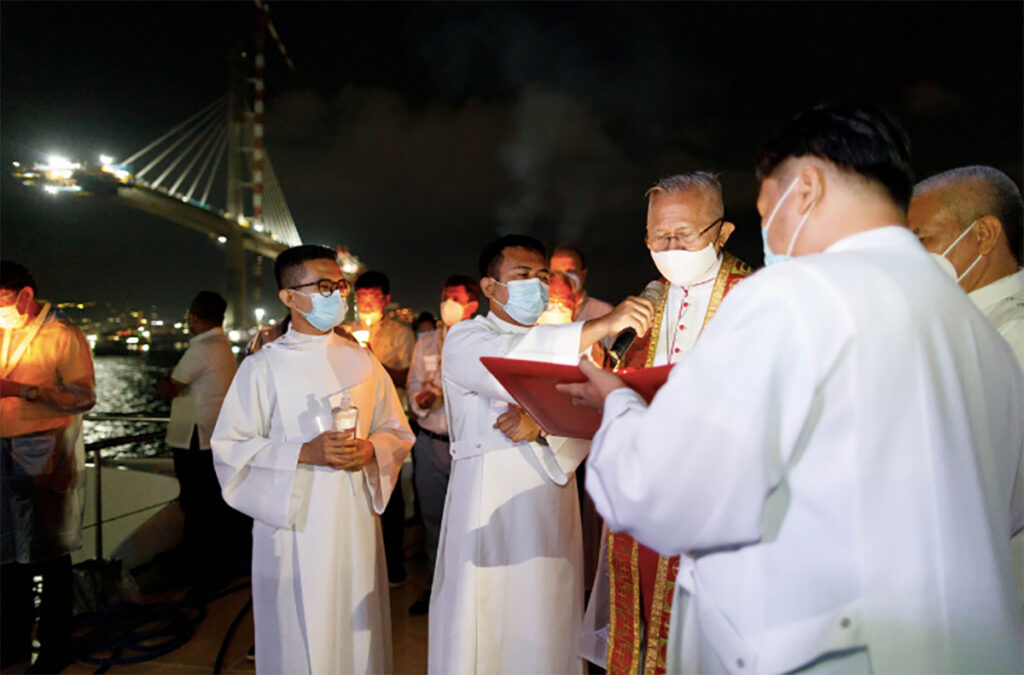 During the event, Pangilinan thanked MPTC's partners – the local government units of Cebu City and Cordova, contractors and sub-contractors, and the workers – for working on the CCLEX, a project he described as a modern engineering marvel.
"In many ways, we at Metro Pacific Tollways are the Magellans of today – building ways for people to make discoveries, to travel, and to bring gifts of life and faith, anywhere in this country and even beyond our shores," Pangilinan added.
The crosses on top of CCLEX's main bridge pylons are inspired by the cross planted by Portuguese explorer Ferdinand Magellan 501 years ago in Cebu and a tribute to Cebu being a cradle of Christianity in the region.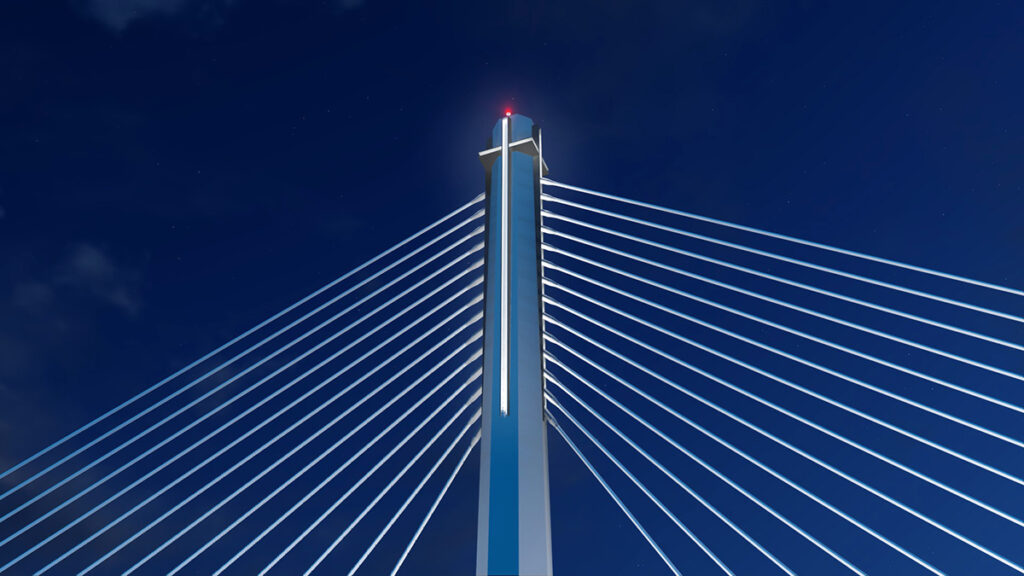 Cebu Archbishop Jose Palma led the blessing of the CCLEX crosses on board a yacht in the middle of the Mactan Channel.
In his message, Palma said the bridge linking Cebu City to the Municipality of Cordova is a dream of the community that is now becoming a reality.
"The bridge is not just a bridge. The bridge connects and makes people closer together. A beautiful expression of what life should be," Palma added.