The Cebu Cordova Link Expressway (CCLEX) has long been anticipated by locals and tourists alike, becoming an alternate route from Cebu City to Mactan-Cebu International Airport and linking the aforementioned city to Cordova, Cebu.
Last April 3, civil engineer and former Pinoy Big Brother winner Slater Young uploaded a vlog on his social media accounts where he took his viewers to a tour around the CCLEX, whose construction was almost complete at the time.
The bridge built by Metro Pacific Tollways Corp. (MPTC) has been talked about on social media as it is set to become the Philippines' longest bridge upon its opening to the public.
Through a viral vlog that has now reached over 500,000 views on YouTube, Slater shared some fascinating facts about the massive CCLEX, which is set for a ceremonial opening today.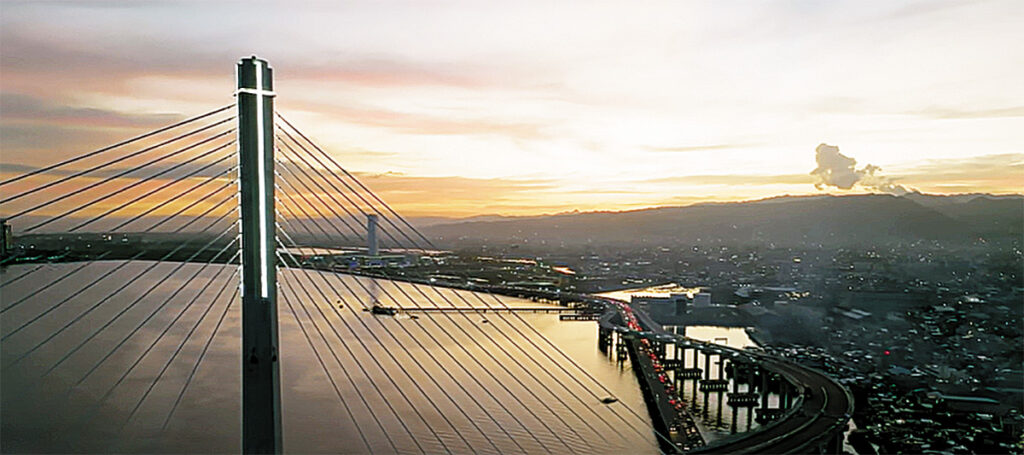 FACT #1: saving the mangroves
As Slater drives under the CCLEX in Cordova Island, he explains why the bridge's length is longer than it should have been.
Mangroves can be seen on the side of the bridge. Trees were not taken down while CCLEX was built, and were instead preserved and protected by the MPTC in their construction of the bridge expressway to preserve their environmental benefit.
"This is the reason why the bridge is a lot longer than it should have been because they wanted to stay and veer away from the mangroves and not destroy any of them kasi important talaga siya for the environment," Slater explained.
FACT #2: locally-built
Slater expresses how proud he is of his fellow Cebuanos who built the CCLEX.
Upon arriving at the bridge expressway, he showcased its enormous stay cables, which were imported all the way from France.
Although materials were imported, Slater said that the majority of CCLEX was built by Cebuanos.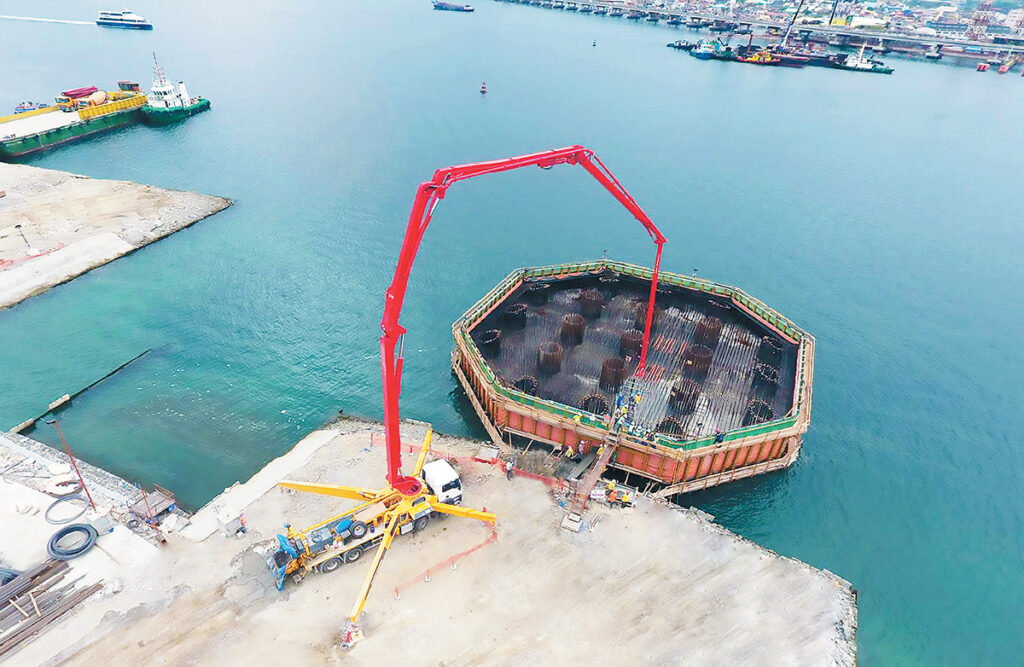 "These [stay cables] are imported from France, but when they sent it in, nag-pandemic, 'di ba? So, what they actually did is they trained our fellow Cebuanos to install this. So, the majority of the bridge, is built by Cebuano hands," he said.
Slater added that through the training, Cebuano workers learned new skills from foreign advisers and consultants, and they can make use of these skills in future jobs.
FACT #3: a huge time saver
"People who are living in the Cebu South can [now] easily access Cordova and Mactan now," Slater said.
Previously, two bridges linked Mactan Island to Cebu. According to Slater, it takes people from Cebu South two to three hours to get to Cordova and Mactan. But now, with CCLEX, they can reach the destination in about 10 minutes.
"This is an 8.9-kilometer bridge so in around 10 minutes, nandoon na sila sa Cordova, which brings in a lot of businesses, a lot of opportunities for the people in Cordova island and also from the Cebu City side. I love Cebu, pero it's getting traffic, especially with the bridges, so this is a big contribution," he further explained.
FACT #4: cross lights
In the pylons of the bridge, Slater shows one great design from the construction team: four lit crosses from each side, which can be beautifully viewed at night.
"When lit up at night, 'yong crosses na makikita natin, iba din 'yong light show and ambience na kino-contribute [nila]," he said. "The crosses that we see up there are located on all sides of the pylon. There are two pylons here; that makes it a total of eight crosses that's going to be lit up."
The way it was designed, a cross can be seen at all angles of the bridge when looked at.
FACT #5: a billion-peso bridge by a private company
The CCLEX cost P33 billion to build, according to Slater, and it was built in the midst of the COVID-19 pandemic.
"They were able to overcome the challenges of building during the pandemic," he said.
The bridge was built by MPTC to last for 100 years.
FACT #6: walkable & bike-able
Apart from the road for cars and trucks, the CCLEX also has a sidewalk and bike lane for people who opt to walk, jog, or bike.
"[Y]ou can bike all the way to Cebu. You can walk, you can bike, you can jog. So, parang, ang ganda ng feeling na pwede na natin gawin 'yan sa Cebu," he proudly shares.