Starting a new business is never an easy task, but entering an industry filled with seasoned players such as the real estate market, is an even bigger challenge.
But for three young professionals, this is a challenge worth taking, as they put up a real estate firm set to bring distinct projects to the property market.
Formally established just last year, Mosaic Realty Development Corp. (MRDC) envisions creating masterful spaces that empower people and institutions to live and function well everyday.
"Mosaic, in a very simplistic term, you see this broken piece of glass that catches your eye. Then there's another piece of glass, you put it together then you form a masterpiece," MRDC chief operating officer and co-founder Jillian Sze said.
"And when you form that masterpiece, it appreciates over time, Sze said, explaining that this embodies the kind of projects that the company wants to build.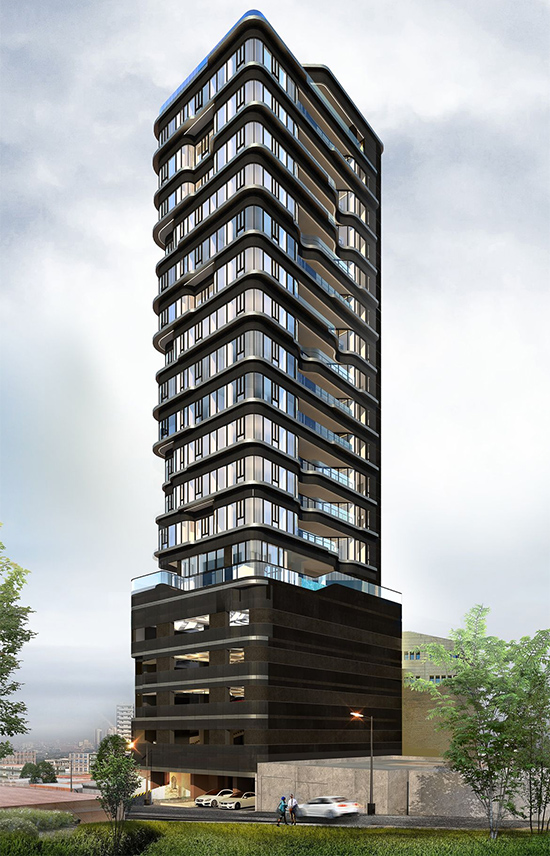 The company's name not only symbolizes its vision, but also reflects the story of the company's founders, who came from different industries.
Sze has a very executive background, having spent nearly ten years at Proctor and Gamble. She was initially based in the Philippines for two years, but spent most of her career working as the company's regional director for marketing, media in China, and eventually being promoted to a similar role in Geneva, Switzerland.
In contrast, MRDC chief executive officer and founder Jardin Wong has years of experience in the real estate industry.
While Miguel Tan, one of the directors, has been sitting at the helm of their family business engaged in full-fledged curtain wall façade company.
"Jardin and my family have been long friends for decades. He has been asking me to do business with him. I have always been interested but I wasn't ready at that time," Sze said.
"Then when I came home for good in 2015, and spent another 5-6 years fulfilling my filial obligations, Jardin approached me for an opportunity that made me realize it's now or never. I had the right partner and it was an exciting industry. I had compelling partners. It felt like the stars were aligned." Sze added.
When Sze finally agreed to do business with Wong in 2021, MRDC was born together with another young and driven partner, Miguel Tan.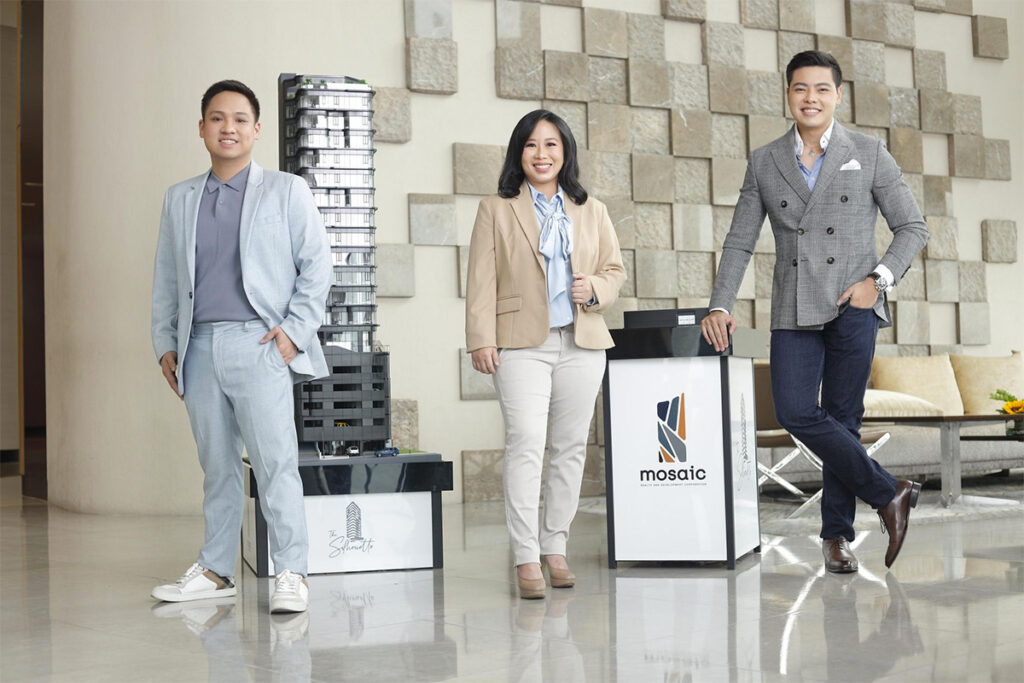 Opportunity amid the pandemic
The real estate industry was not spared from the impact of the pandemic, and is still making its way towards recovery. With high office vacancies and lackluster take-up of condominium units, it may not be the most lucrative business to enter amid the global health crisis.
"Whether pandemic or not, there will always be a risk to any businessman. But I guess it was more of an overwhelming feeling that a lot of the condo developers were not able to finish their projects, there are technical glitches in the construction phases, people are losing their appetite to finish a project or to start a project," Sze explained.
Despite the depressing picture, Sze and her partners saw the crisis as an opportunity, banking on differentiation as their strategy "We were surprised to see that a lot of the developments that are moving very fast during the pandemic were premium ones. So with proper background, proper environmental scanning and risk assessment, we thought that some tweaks will allow us to manage the risks. We thought that our differentiated and niche approach gave us a lot of confidence to move forward with it," Sze said.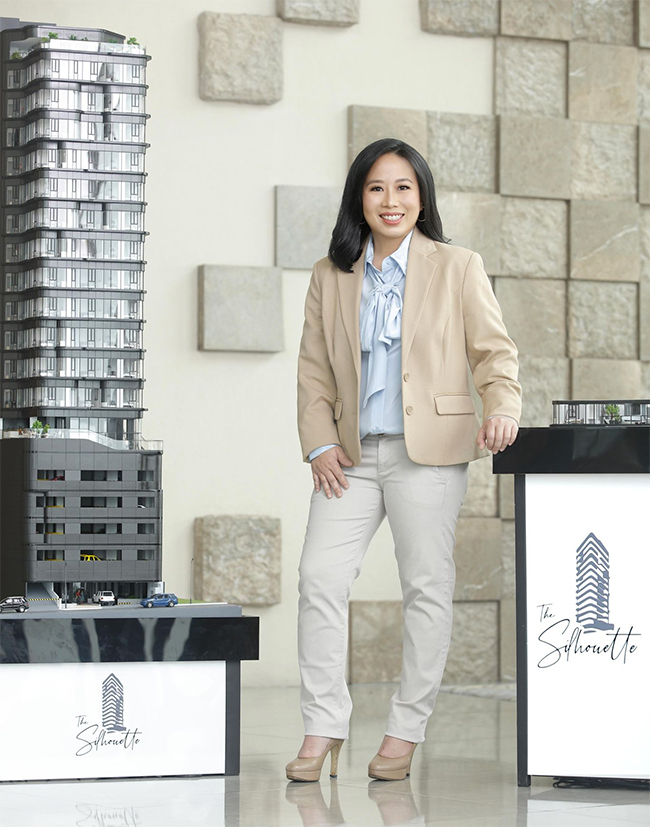 The Silhouette Aiming to bring bold and impactful projects to the market, MRDC is launching a boutique residential development with an avant garde design as its maiden project.
Called The Silhouette, the 19-storey residential project to rise along the streets of Luna Mencias in San Juan City features a sleek and curvy design, exuding the premium distinction and exclusivity it offers residents.
"The footprint is relatively smaller than seasoned developers, and when you see there is so much curvature in the building, that it's an architectural piece on its own," Sze said.
Apart from its eye-catching design, Sze said The Silhouette is also symbolic of her and her partners casting new shadows of their own. They had to ask permission from their respective families to allow them to jumpstart something new and independently.
"The Silhouette, as our maiden project, we wanted it to have a figurative and literal, in depth meaning for us. We are slowly trying to prove our independence. We want to cast our shadows in the real estate division and thru The Silhouette, it can also cast a new shadow in the skyline of San Juan." Sze said.
Premium project features
What differentiates The Silhouette from other residential projects is its 1 unit per floor offering, as the building only houses 12 exclusive units of 270 square meters each.
"We could have built something like one floor, four units, and we would be competing with the rest of the market. That alone gives you a very intentional and strategic move to consider that there's a market out there for those who were stressed by the pandemic and were confined in the four walls. Everybody felt locked in their own homes wheninfact, a home should make it conducive to relax, and be creative. This is what The Silhouette promises, an exclusive and expansive space for you and your family to be creative, to feel free." Sze said.
As each unit comes with four bedrooms and a spacious balcony, residents will have a lot of room to move around with freedom and independence in their own spaces.
"It was designed to overdeliver on what were the triggers and pain points brought about by the pandemic, without losing the touch of freedom," Sze said.
Residents will continue to feel the spacious concept outside of their units, as the building's amenity areas area generously spread over two floors.
Envisioned to be a recreational hub, The Silhoutte's dedicated amenity decks feature a panoramic adult and kid pool, glass-enclosed, high ceiling gym, and various lounge areas.
Meanwhile, the inspiring & picturesque rooftop deck is designed to be the key social hub, featuring a fully equipped kitchen in the function hall, multiple landscaped areas, a barbecue spot, and manicured lawns with comfortable lounging couches, all to enjoy the expansive views of the San Juan, Mandaluyong skyline.
On top of the buildings, other notable features of the residential project are its two dedicated elevators for just 12 individual units with advanced access control system for utmost security; an integrated system automatically powers the building in case of electricity outage, and four levels of parking accessible by a dedicated side ramp – guaranteeing each owner 2-3 parking slots, CCTV systems, and 4 in 1 security features.
Another distinct feature is the 2-way entry and exit doors of one of the elevators. One exit welcomes you to your unit foyer, while the back access brings you to the auxiliary kitchen and maid's quarter. This makes it efficient and convenient for you and your household help to be organized especially coming from the grocery or wet market. You can secure the entire unit if you choose to go on a vacation while leaving your household help self-sufficient in the auxiliary and maid's quarters area.
Targeting young and driven professionals
Asked on the profile of buyers they would like to attract, Sze said they are targeting young and driven professionals and executives similar to the company's founders.
"To reflect our brand character and attitude, we want to attract driven individuals. It wouldn't hurt us to attract already-established families but we want to attract individuals and families who really want to build something from scratch and/or expand their respective family's businesses. We want to attract investors and tenants who want to define a new era in their respective fields," Sze said.
She shared that the building's rooftop deck area may serve as a place where like-minded driven residents can hangout and exchange ideas.
"Your neighbors are your pillars of influence when it comes to pushing your ambition. You get to exchange stories with them and make them your sounding board. That's the kind of market we want to attract," Sze said. That's why, we created our tagline 'Creating Masterpieces. Building Ambitions."
While MRDC's The Silhouette is still in the pre-construction, pre-selling phase, Sze targets completion date on 2025.MOsaic
What's next for MRDC?
Staying true to their driven selves, Sze said they are already ideating and imagining their second project and are looking for the right architect to partner with.
"Even if The Silhouette is not yet done, we're really looking forward to our next project," Sze said, declining to give Mosaic further details.
Looking into the future, Sze acknowledged that it would take some time for the company to grow, just like how it took the country's seasoned developers more than a decade to reach where they are now,
"For us, we just want steady and slow progress .We want to be in a boutique realty division," Sze said.
"Maybe in the future we want to be able to handle projects like creating a museum, a park, or a modern industrial warehouse," Sze said, adding that they want to pursue projects that excite them.
With their bold and driven attitude and keen eye for impactful design, it looks like we would be seeing more masterpieces by MDRC in the real estate market in the years to come.
#BrandedUp