Amidst the uptick of the nation's economy, Ayala Land Estates' Areza and Alviera demonstrate a positive growth trajectory through the groundbreakings of the Lipa City Hall and Trading Center and Miriam College Alviera last March 18 and 19, respectively.
The Areza estate in Batangas held a groundbreaking event of the new Lipa City Hall and the Department of Agriculture's Lipa City Trading Center last Friday. The two structures will serve as primary locators of the soon-to-be-launched 92-hectare estate. The event was graced by government officials including Lipa City Mayor Eric Africa, Lipa City Vice Mayor Mark Aries Luancing, Senate Pro Tempore Ralph Recto, and House Deputy Speaker Vilma Santos-Recto. Present from AyalaLand Estates were group head Meean Dy, senior estate development head Cris Zuluaga, and estate development head Jay Teodoro.
Designed by Budji + Royal Architectural Firm, one of the country's leading exponents of modern Filipino design, these new infrastructure supports both the Lipa community and its local government employees to spur their economic growth. This also marks Areza as the first Ayala Land estate to house a city hall, furthering its goal of developing the estate as a strategically composed commercial hub in the south.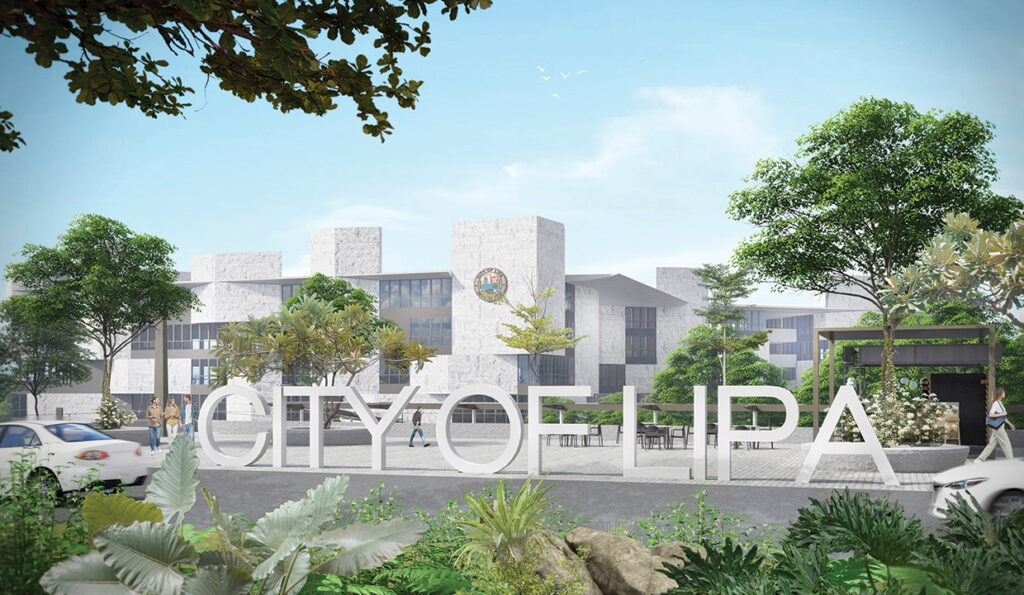 Over in the north, the Alviera estate in Porac, Pampanga also celebrated a historic groundbreaking event of the newest Miriam College campus last Saturday. The Alviera campus marks the third branch of the prestigious educational institution and its 2nd campus in an Ayala Land Estate. The event was attended by notable personalities including Miriam College president Ambassador Laura Quiambao-del Rosario along with Leonio Land president Clarissa Asuncion, who is representing the Alviera estate's joint venture partner. They were joined by AyalaLand Estates executives group head Meean Dy, senior estate development head Yeng Tupaz, and estate development head John Estacio.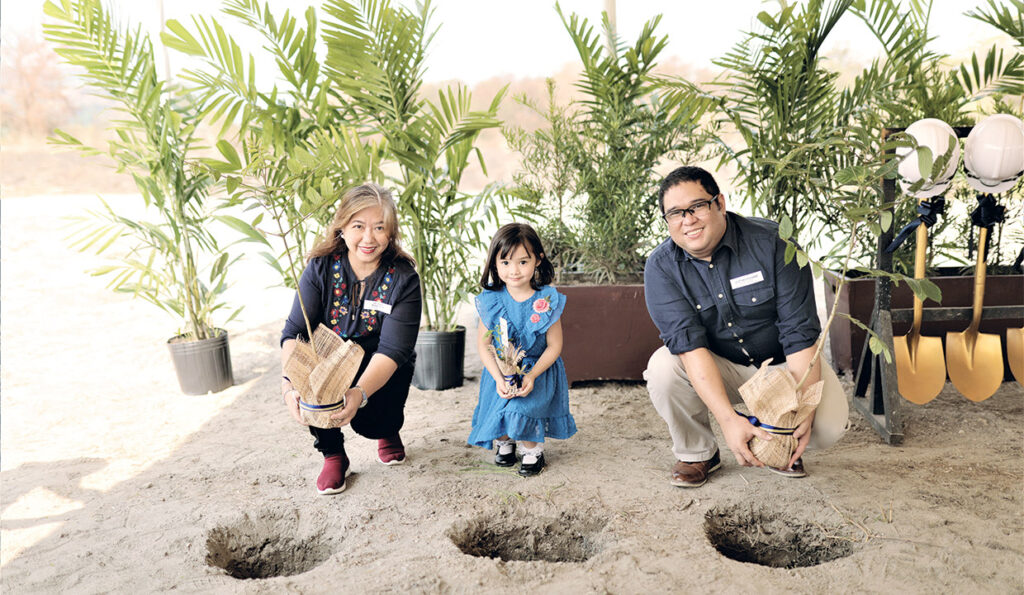 "We believe that what man can build can be fused with what God has created. The campus design is a beautiful fusion of architectural beauty in the midst of the beauty of this estate," said Quiambao-del Rosario. Miriam College Alviera is designed with contemporary educational needs in mind, with an abundance of al fresco spaces for diversified learning environments. The campus is also geared towards flexibility, as hybrid class setups continue to stay relevant within educational institutions. "Here we are, expanding our mission and our story of Miriam College. We'll go on for another century here in Alviera, Pampanga." The campus is set for completion in 2023.
As evidenced by the launches, Areza and Alviera are primed to deliver estates that cater to vibrant, future-forward communities. As Ayala Land grows the strength of its integrated, mixed-use sustainable estates outside of Metro Manila, Areza and Alviera are set to grow into thriving economic centers and strong residential investments.