Suddenly, it's summer! Some of us may have already mapped out a vacation plan that's surely safe for a third pandemic summer with our loved ones. But which resort destination or beach property should you check out?
In an archipelago with 7,640 islands, there are a lot of beachfront properties to choose from for new adventures or simply a relaxing getaway.
Domestic and foreign tourists are expected to take advantage of the eased travel restrictions after being stuck at home for more than two years due to the ongoing pandemic.
Oceans Edge Resort
With its raw beauty, lush nature, secluded beaches, and simple island life, Oceans Edge Resort is a perfect place for travelers looking for tranquility and rejuvenation. This tropical paradise is only 30 minutes away (by boat) from Boracay Island.
Located in the municipality of San Jose, Carabao Island, or Hambil to locals, south of Romblon, the 5-star luxury property is a must-visit destination, with its pristine and uncrowded beaches with clear turquoise water and fine white sand that can rival that of Boracay.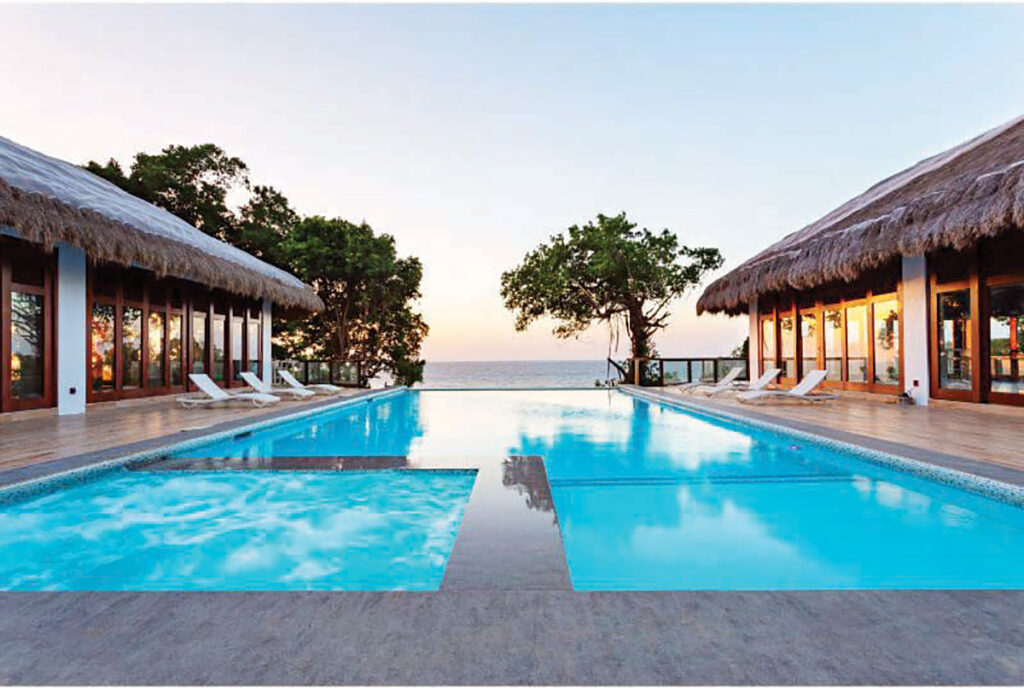 The resort also offers healthy cuisine with its farm-to-plate food sourced from its own all-natural on-site farm. It's also committed to a zero-waste lifestyle with its eco-solutions.
The Oceans Edge Resort, owned by real estate company Oceans 11 Property Development Inc., endeavors to provide livelihood to local residents, particularly in the Ati community.
According to its website, "Coming to Oceans Edge Resort is also an invitation for our guests to take part in our three-pronged journey towards sustainable development: healthy lifestyle, eco-friendly tourism, and inclusive growth."
Lio Beach
Bounded by the beach on one side and the mountains on the other, this enticing paradise, called Lio in El Nido, Palawan, is known for its natural beaches, diverse wildlife, and breathtaking vistas.
Owned by property developer Ayala Land, Inc., Lio Beach offers a variety of adventures – from exciting nature activities and outdoor recreation, to luxurious spa treatments and calming yoga sessions — for a different kind of summer high.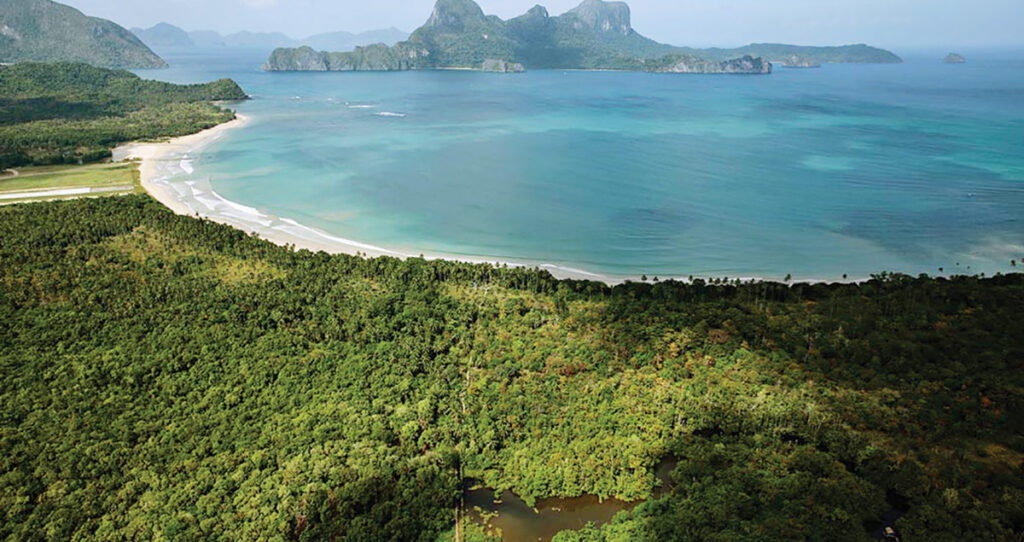 Some of its outdoor activities are bamboo biking, beach volleyball, body/skimboarding, frisbee, kayaking, football, soccerball, surfing, trail hiking, and standup paddle.
Unique shopping and dining experiences await, as well as peaceful retreats and relaxing accommodations. Locally made products and handicrafts are also available on the island.
"Stay at resorts that not only strive to provide comfort but also take every effort at the conservation and preservation of the island's natural beauty," Lio Beach says in its website.
Playa Azalea
Savor the relaxing ambiance at the world-class beach property Playa Azalea that boasts white sandy beaches, towering coconut palms, lush flowering plants, verdant fruit trees and mangroves, stunning rock formations, and a fantastic view of Davao City and the Davao Gulf.
The first-class luxury property development, located in Barangay Limao, Island Garden City of Samal, Davao del Norte, showcases the natural beauty of the town and its rich cultural heritage. It also offers a luxurious tropical resort lifestyle.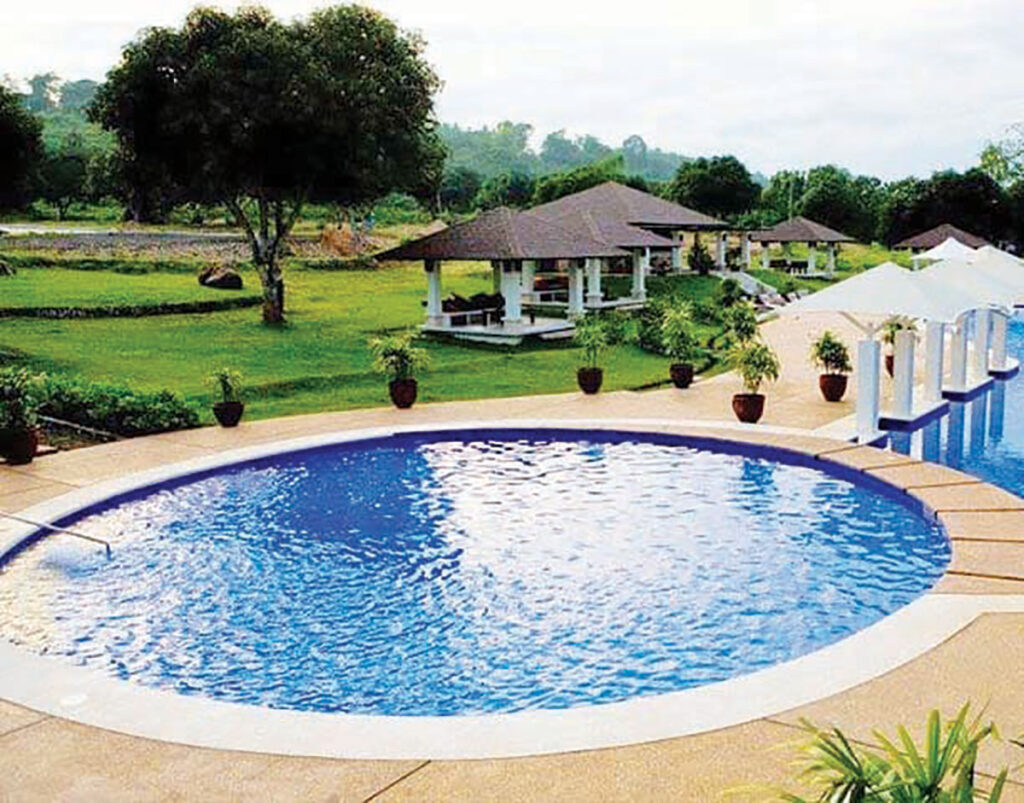 Built and managed by LandCo., this 44-hectare residential property development is named after the brightly-colored fragrant flower that marks the garden landscapes of this master-planned exclusive seaside community in Samal.
Some features and amenities that guarantee a remarkable vacation are The Aqua Park, The Hill Top Clubhouse, The Greenbelt Park, The View Deck, Picnic Area, Jetty, and Commercial/Hotel Complex.
Pico de Loro Cove
Pico de Loro Cove is the ideal getaway destination for holidaymakers with its 40-hectare "Residential Resort Village. It's the first development in the premier sustainable coastal resort town of Hamilo Coast.
Hamilo Coast, the premier seaside development of SM Prime, is an expansive 5,900-hectare property located in Nasugbu Batangas. It's made up of 13 coves with a 31-kilometer coastline, rich marine life, and abundant flora and fauna.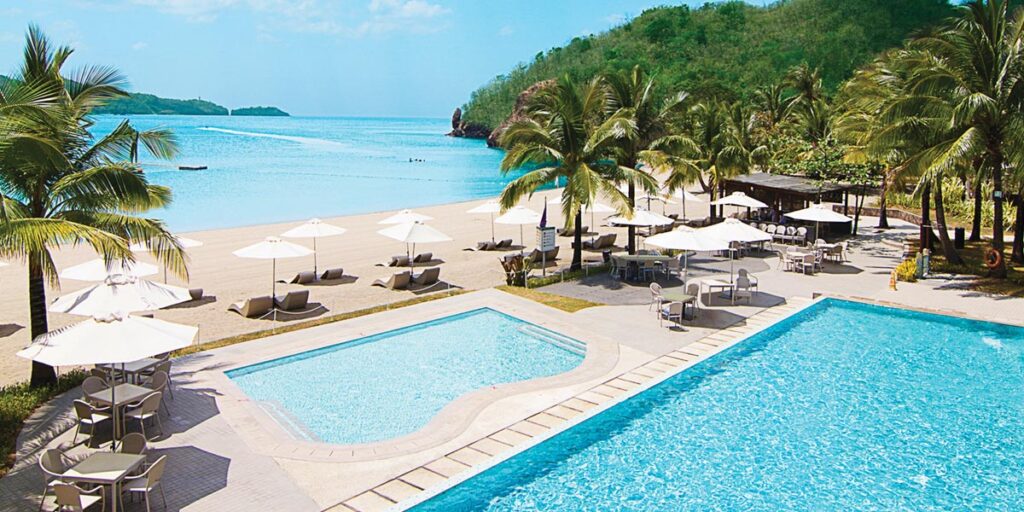 The residential resort village has a beachfront recreational facility that's exclusive to members and their guests to promote a healthy lifestyle. Daybeds are spread around for relaxation.
The Beach Club has a captivating view of the beach that's complemented by an invigorating dip at the infinity pool. The lobby and pool bar are perfect hangouts during sunset.
It also houses the all-day-dining Sun Coral Café, the upstairs Arribada Lounge, the alfresco Brisa bar, and view deck for important functions and fun get-togethers.
The Country Club completes the distinctive leisure experience at Pico de Loro where members and guests can opt for a more active and recharging experience with various sports facilities and indoor recreational amenities.
These tourist destinations showcase everything a traveler is looking for, what with their daily dose of adventures for a well-spent summer vacation.
Recently, the government also opened the country to all fully vaccinated tourists from all countries to attract more international visitors this summer.
AirAsia Philippines doubled its flight frequency to popular summer destinations such as Caticlan (Boracay), Kalibo, Cebu, Tagbilaran (Panglao) and Puerto Princesa. Flights to other destinations like Bacolod, Iloilo, Tacloban and Cagayan de Oro were also increased.
With the most relaxed protocols, tourists are now allowed to travel to all reopened tourist destinations in the country as long as they comply with the requirements from the local government units having jurisdiction over these areas.
(Editor's note: This article was written prior to a cease-and-desist order issued by the National Commission on Indigenous Peoples (NCIP) against Ayala-owned Lio airport and tourism estate in Palawan, which is operated by Ayala Land Inc.'s subsidiary Ten Knots Philippines Inc. (TKPI. Ayala Land, through TKPI said that all operating properties of Ten Knots Philippines in El Nido have the necessary titles, permits and licenses).