Get your construction materials, DIY tools, and even gifts at AllHome with its "Ultimate Summer Blowout Sale!"
Have you been to AllHome's Ultimate Summer Blowout Sale? If not, you are missing a lot because AllHome is giving as much as 80 percent discount on select items. Whether you want to redecorate your house or do soft renovations during the summer months, AllHome is the place to find budget-friendly items during the sale which has been extended until the end of the month.
This is the best time of the year to replace leaking roofs and pipes, upgrade your bathroom or buy new pieces of furniture.
Start your bathroom tiling project by choosing from AllHome's trendy tile library. AllHome offers big discounts. For example, a piece of 60×60 tile is available for as low as P98.99. If you prefer smaller, hexagonal tiles, you can get a P23.99-tile from Ilustro–which has been discounted from its original price of P55 per piece.
If you wish to replace your old shower fittings, you can choose from Kohler. AllHome also has various shower enclosures to complete your bathroom renovation.
As a one-stop store, AllHome is complete with your construction needs such as cement, lumber,  PVC pipes, windows, doors and knobs,  roofing, insulation, sticker laminates, tiles and a whole lot more.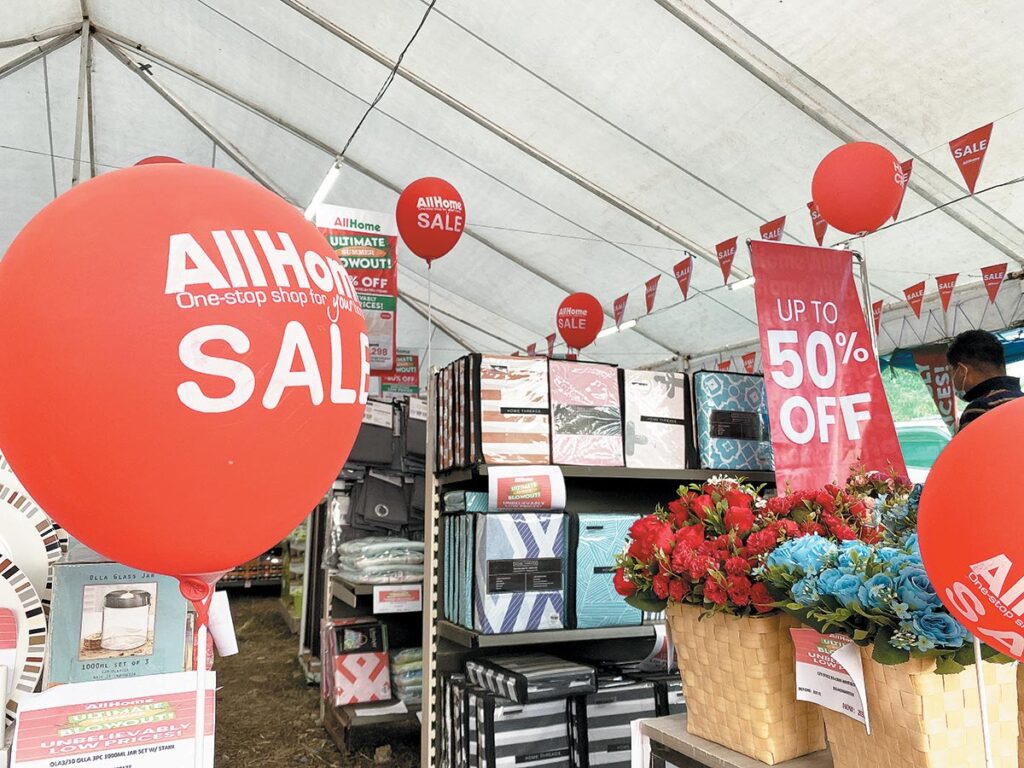 Bedroom makeovers made more easy and fun
Since kids are on extended school vacation, it is time to work on room renovations.
Give your daughter her dream princess room and add a pink Dorie Filing Cabinet for her school supplies and art materials! You can get it for only P2,577 from the original price of P4,925.
Give her the princess bed she deserves. Uratex mattresses are on sale and discounted up to 40 percent. You can also get her two sets of Linens N' Things bed sheets for only P435! These premium bed sheets have a 300-thread count and are made of 100 percent cotton.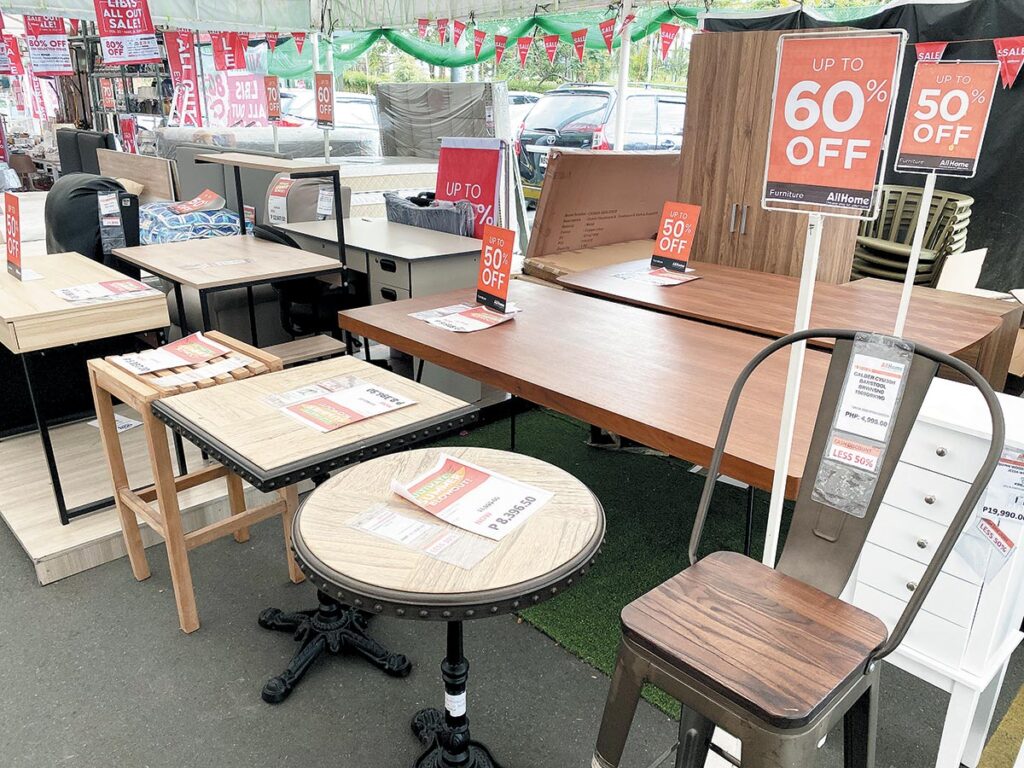 Tree house for the kids
Build your kids the tree house you only dreamt of as a kid! Let them play and have fun while planning a summer adventure with their friends right in your own backyard. Get the construction materials and accessories from AllHome. Save P334 for a piece of plywood which you can get at P1,336 per piece.
You can also score Lotus tools with up to 20 percent off.
Avail of huge discounts for sofa sets
A new sofa will likely strengthen the bond among the members of the family, especially, during your movie weekends together.
Steal a brand new Urban Reluxur Bob 1 Seater Recliner with Cup Holder for only P12,995, a big price reduction from its original price of P22,995.
You can also upgrade your center tables and more with up to 60 percent off the original price.