From one end of the Philippines to the other, the real estate brand with the widest geographic reach has been laying down cities-within-cities that offer Filipinos everything they need to access the lifestyle they aspire for––within easy reach.
Vista Land has been a massive part of the boom in the country's real estate industry and is currently a leading integrated property developer. Integral to its success is the belief that Filipinos' ambitions and preferences are far reaching, and thus deserve a bigger playing field than the mere walls of their home. This is why the company has been building more than residential villages. It has been building entire communities that offer whatever their residents need to experience as extraordinary a life as possible. This is Vista Estates––a collection of cities-within-cities infused with themes and offerings inspired by the best-loved places in the world and designed to re-create global living and lifestyles.
Here, your "home" is an entire "city"
Our "homes" are where we feel most at ease. Where we build dreams and grow the passions that carry us through life. Now imagine, your "home" extends far beyond your front door and into a "neighborhood" populated with malls, schools, leisure facilities, places of worship, offices, and everything a modern metropolis has to offer. Imagine how far and how big your dreams could grow.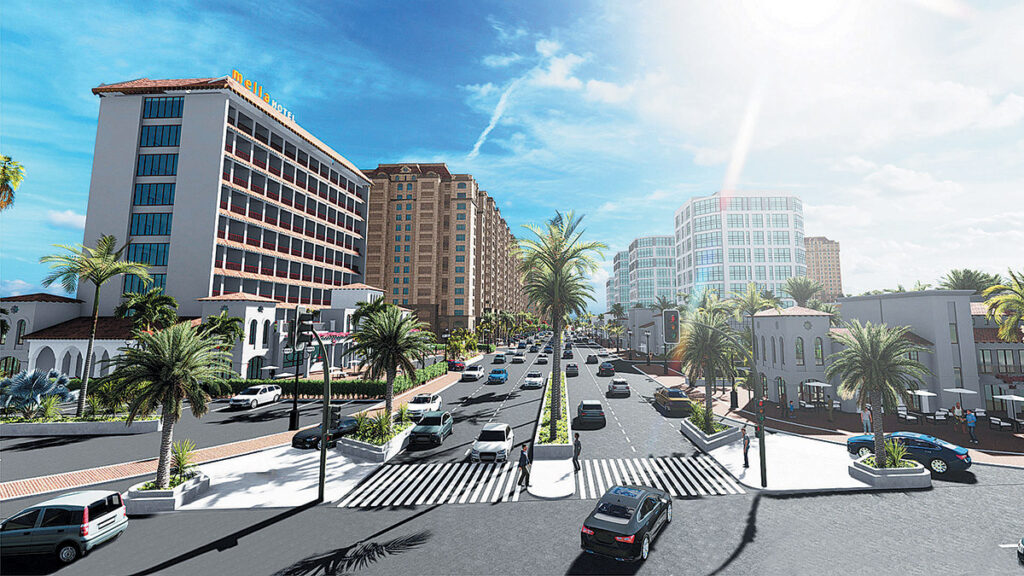 Vista Land's residents' needs and wishes are key to designing every development that rises under the Vista name. Impelled by this, the company has been taking master planning into the future by designing residential sprawls that transcend the standards of a master planned megalopolis with "cities-in-microcosm" that are visionary, creative, and diverse. In Vista Estates, the mother company's strong commitment to uplifting the lives of Filipinos is palpable. The group is building global, premium, and sustainable spaces that offer limitless growth opportunities; allowing residents access to lifestyles that they never expected were available to them.
Vista's numbers give credence to this dream
Creating growth opportunities is key to the essence of the Vista Estates, and Vista Land's numbers show they are legitimately devoted to making this dream real.
Vista Land is the Philippines' foremost homebuilder in the horizontal market, having built over 500,000 houses and creating uniquely strong property brands. In the realm of local real estate, Camella, Crown Asia, Brittany, and Vista Residences are among four of the most recognized brands. That's not just in the country. The Filipino diaspora has created an awareness of these brands across the globe as well. On its own, Camella has a brand awareness of 98 percent according to a PRSC market survey. The number is similar to a "fast moving good"–– an unusual feat for a property brand catering to a niche market.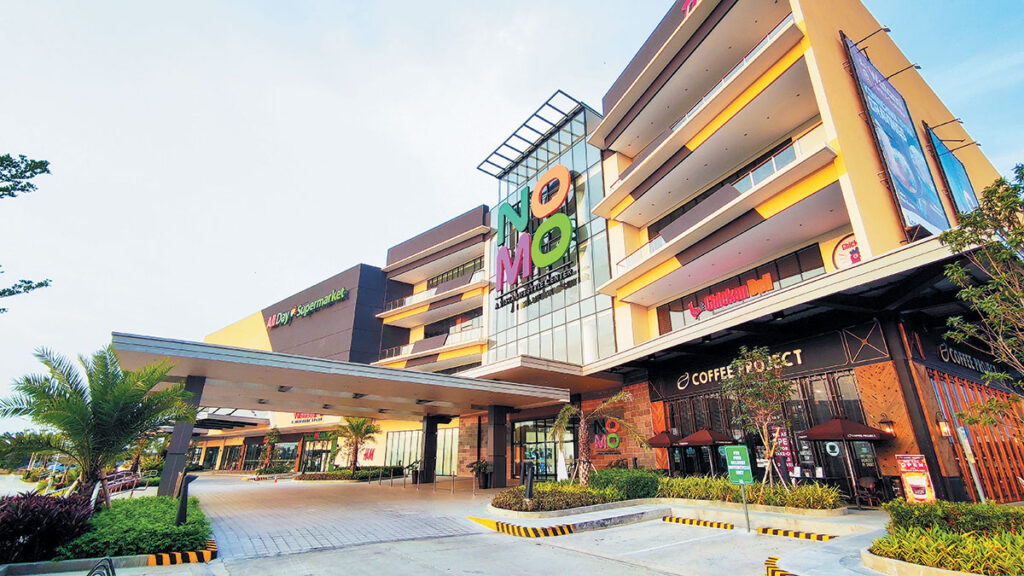 With the widest geographical reach across the country, and an equally diverse portfolio, the company is present in 147 cities and municipalities across 49 provinces in the Philippines. Vista Land's extensive landbank is situated largely in areas close to major business hubs with 57 percent located within Mega Manila. With Metro Manila becoming massively overcrowded, the new CBDs are pushing outward, expanding organically and quickly as the economy transforms and populations grow. By building on the fringes, Vista Estates is re-shaping the landscape across the country with cutting-edge megalopolises. As part of the conglomerate with the widest geographic reach, Vista Estates follows suite. The current 31 estates sprawl across our islands with three in Luzon, seven in the Visayas, nine in Mindanao, and a full dozen in Mega Manila. Currently, even more Vista Estates are on the verge of rising.
With its Vista Estates, Vista Land turns its focus on the development of fully-integrated urban deve-lopments that bring together themed residences — both vertical and horizontal, retail, offices, universities, healthcare and other institutions, and leisure –– all at global levels, high above what are currently available. Now, there's no need to go far from home. One can fully enjoy the "dream" right in the "neighborhood."
Keeping Vista estates grounded
Aside from building Vista Estates on a deep understanding of what Filipinos hope for, five cornerstones make sure it stays on track. These pillars frame everything Vista Estates does as a builder:
SUSTAINABLE. Meeting needs without compromising the ability of future generations to meet theirs.
LIFESTYLE-DRIVEN. Developing communities specifically designed with residents' needs and lifestyle in mind.
PRIMED FOR GROWTH. Committed to delivering excellent long-term growth for our stakeholders' investments.
INNOVATIVE. Adapting a forward-thinking approach that brings to life cutting-edge ideas.
WORLD-CLASS. Bringing home the best in the world for Filipinos to experience.
Beyond these cornerstones, Vista Estates promises that every development will offer five core elements: Business Parks and IT Zones complete with designated office blocks that will house banks, entrepreneurial and financial centers, and the headquarters of local and international corporations strengthened by infrastructure and an investment-friendly environment designed to entice the growing market of BPOs and IT business zones. Institutional Complexes that put needs for both living, livelihood, and leisure at one's fingertips with institutional support services that include a University Town, places of worship, hotels and MICE venues, and leading-edge medical centers. Commercial and Retail Districts filled with unique lifestyle-inspired experiences packed with signature labels and popular high street fashion and coupled with irresistible food and beverage selections. Leisure and Recreational Hubs where nature parks, outdoor trails, and open garden corridors converge into sports and club facilities. Whether one prefers the great outdoors or a moment of blissful pampering, one will find everything from luxury spas and wellness facilities to state-of-the art gyms, golf courses, and football or track sports arenas.
Finally the Residential Communities peppered with horizontal and vertical enclaves where the perfect neighborhood comes full circle –– indulging the senses, creating attentive spaces, and making the prospect of owning "a little piece of heaven," a reality.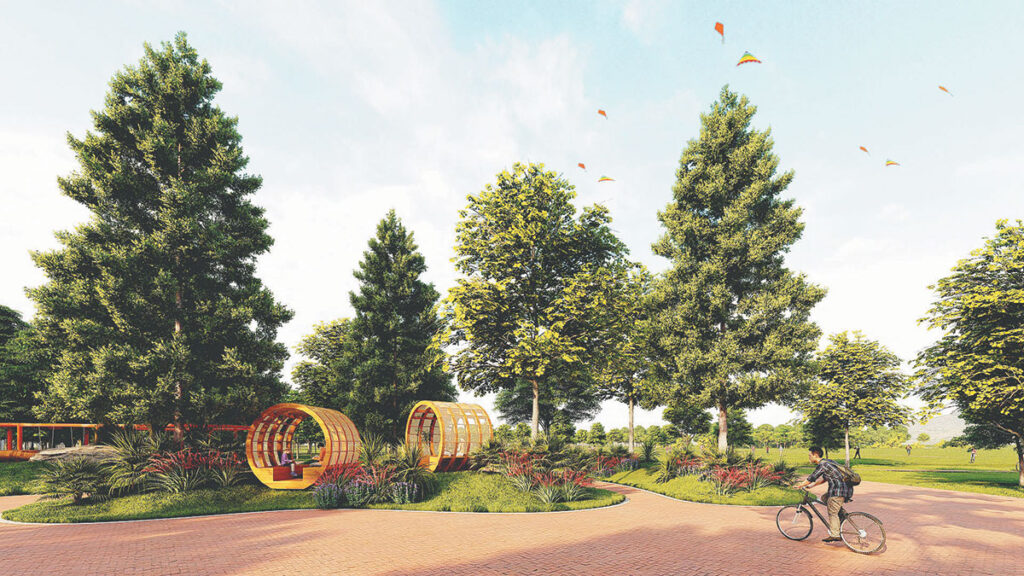 Exquisitely themed communities
While Vista Land continually puts every effort into fully learning its residents' aspirations, the company has its own as well. Among these dreams is the wish to re-create the most beautiful places in the world right here in the Philippines. Imagine finding a charming Gstaad on a Visayan island. Or a magical Mallorca driving down a highway in Mindanao. Or even possibly a beautiful Bondi Beach somewhere among the country's magnificent coastlines.
Vista Land as a company has developed a renowned expertise in creating themed developments allowing the Filipino to live in communities inspired by their favorite place on the planet — or the place they've always wanted to visit, and perhaps live.
The newer Vista Estates are more conceptual and influenced by distinct global design genres. Among the current style favorites are Mediterranean coast architecture: red roof tiles, symmetrical facades, stucco walls, courtyards, and elaborate archways — key features of domiciles designed to complement charming European seafront living. Another dream is to create planet-centric communities with residential, leisure, and commercial architecture anchored on sustainability with green urban habitats for its residents, such as Singapore's living rooftops, vertical gardens, and the multitude of verdant edifices strewn across the Garden City.
Amazing lifescapes… Amazing lifestyles!
Vista Estates are designed to allow divergent individuals, families, and groups to find their dream places in the world and to grow and thrive there. These communities are located in flourishing urban centers yet have become a break from the noise and bustle that are the burdens of teeming and strenuous cities. Thoughtfully master planned and moving in time with the preferences and aspirations of its residents, Vista Estates offer sanctuaries that extend beyond the home. They are neighborhoods where one can work, communities where one can decompress or go physical, and havens where one can enjoy the lifestyle hoped for… or maybe… one even better.
Explore more about Vista Estates' masterplanned communities.
Visit their website today.