The pandemic drastically changed the world the past two years, upending our lives and the way we do things.
Every industry–big or small–was affected. The Philippine property sector was not spared.
Fortunately, many of the country's developers not only survived but thrived as well, quickly adapting to the changing times. It's certainly no small feat especially in these difficult times and it's largely because of the stewardship of their respective leaders and their hardworking team members.
As we hopefully approach the tail end of the pandemic, Property Report PH salutes the industry's captains and game changers. May you all continue to strive for a better real estate industry and help each and every Filipino achieve that great Filipino dream of owning a home.
Ayala Land Inc.
Bernard Vincent Dy, president and CEO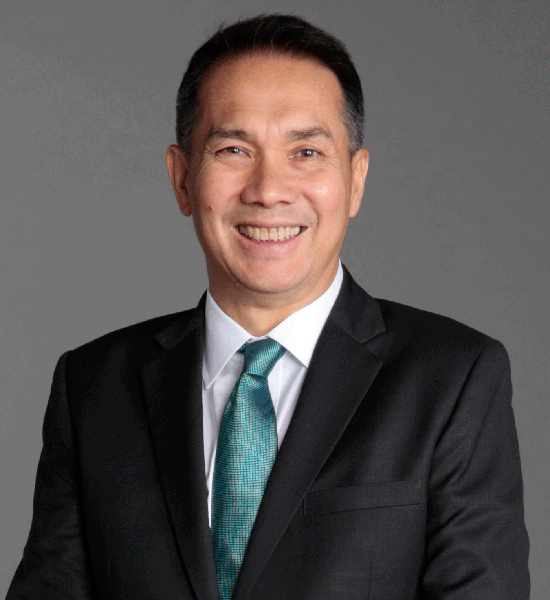 Ayala Land Inc. (ALI), the listed property giant of Ayala Corp quickly rolled out its five point plan when the pandemic and lockdowns occurred, ALI president and CEO Bernard Vincent Dy told Property Report.
Taking care of customers and communities
This meanT uninterrupted 24×7 services to residents and business locators.
Reinvention
ALI pivoted to digital for all its major business lines. Dy said that 22 percent of all residential sales came from digital sales. There were also virtual turnovers of completed units, comprising 65 percent of units turned over in 2021. For malls, ALI did curbside pickups, personal shoppers, and digital sales.
Taking care of employees
The company also provided health facilities for mild COVID-19 for its employees; provided vaccination and supplemental insurance for COVID-19-related expenses and implemented flexible work arrangements as much as possible.
Assisting stakeholders
"We also provided discounted rental rates for mall merchants, free mall spaces to social enterprises, ensured timely payment to suppliers, extended assistance to neighboring communities and also provided assistance to hospitals," Dy said.
Financial sustainability
ALI also ensured balance sheet strength to weather the crisis and position the company for renewed growth post pandemic.
Villar Group
Manuel B. Villar, chairman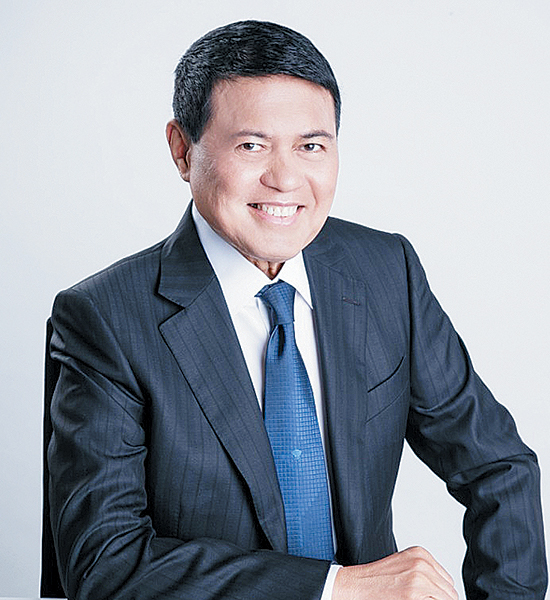 Manuel B. Villar Jr. is no stranger to crises, both in business and in politics. Adapting its chairman's mindset of optimism, agility and resilience, the Villar Group thrived during the pandemic.
Vista Land & Lifescapes Inc., its property developer posted a net income of P6 billion in the January to September 2021 period, up nine percent from the same period last year. The company continuously worked on various initiatives as well as developing sustainable programs all aimed at providing better service to its clients and to expand its reach.
The pandemic also accelerated the digital transformation of the Villar Group and created a landscape that encouraged innovation and creativity to remain competitive in the new economic environment, including the spearheading of the two biggest virtual expositions in the country.
The Villar-owned AllHome, the country's pioneering one-stop full line home center, is also seeing a marked increase in store footfall, following the Philippine government's lowering of Metro Manila's pandemic alert level to Alert Level 1 early this month.
Robinsons Land Corp.
Frederick Go, president and CEO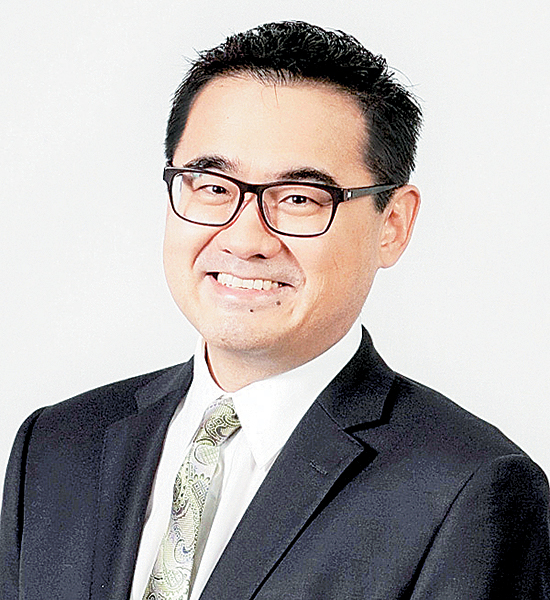 The year 2021 was eventful for Robinsons Land Corp., said RLC president and CEO Frederick Go.
"We pushed boundaries to create value for our stakeholders and continued to invest in our long-term sustainability. As the economy approaches full reopening, the diversity of our portfolio, our healthy balance sheet and agile mindset put us in a strong position to capture growth opportunities toward accelerated recovery," Go said. RLC reported a consolidated net income of P8.50 billion last year, up 62 percent as consolidated revenues grew 30 percent to end at P36.54 billion as lockdown restrictions.
The company is in a strong position to capture opportunities as the economy recovers.
In 2021, RLC further strengthened its competitive position with the landmark listing of its RL Commercial REIT Inc. (RCR) in the Philippine Stock Exchange.
Early on in the pandemic, RLC adopted new ways of working and embraced a mindset of innovation to continue serving its customers. It accelerated digital transformation initiatives to become more agile, Go said.
SM Development Corp.
Jose Mari Banzon, president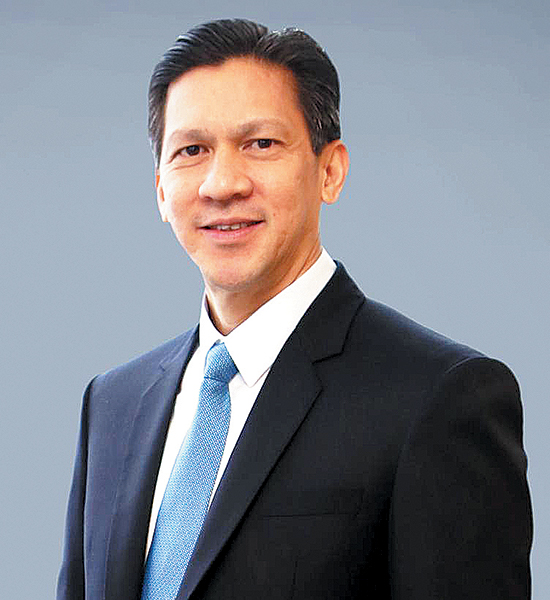 SM Development Corp. is guided by the vision of its chairman, Henry Sy Jr. which is to build a nation of homeowners or to put it simply, to democratize homeownership in the Philippines.
"This has fueled SMDC's resilience despite the storms brought about by the pandemic," said SMDC president Jose Mari Banzon.
Thus, more than just building condominiums, SMDC builds communities of people. It believes in promoting sustainability — in efficiently sharing spaces and resources, so that they become inclusive and affordable.
"We believe that masterfully-designed, sustainable communities should not be expensive, so that more people can live a low-carbon footprint lifestyle," Banzon said.
During the pandemic, the company stepped up its digital infrastructure.
"We had to accelerate our digital strategy. People needed to be connected. With the pandemic, going digital was necessary for our survival," he said.
SMDC also put up the Good Guys Weekend Market.
"Our resident-entrepreneurs were provided an avenue to sell their products and earn in the midst of the COVID-19 threat. We worked with local government units and government agencies for COVID-19 vaccination and medical and dental missions, through the Good Guys Health and Wellness Caravan. During the time when many lost their jobs, hundreds of Filipinos found new opportunities in our Good Guys Job Caravan. A true catalyst of change, we will continue to find ways to uplift our communities and be agents of good," Banzon said.
Ovialand
Pammy Olivares-Vital, president and CEO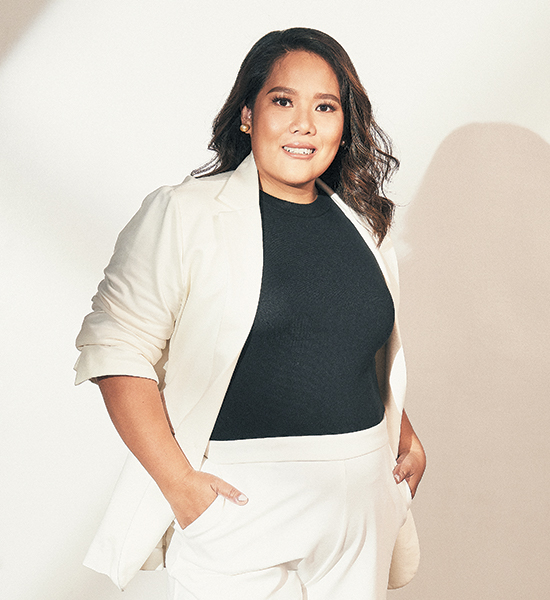 Ovialand Inc. (OLI) instituted work bubbles to keep its workforce safe during the pandemic and stepped up its digital infrastructure to address the needs of consumers, said Pammy Olivares-Vital, Ovialand president and CEO.
The company also did not stop operations as families wanted more space and homes outside dense areas.
Ovialand was recently awarded for having the "highest amount of housing loan take out in South Luzon" by Pag-IBIG Fund. It also ranked 13th corporate-wide among Pag-IBIG Fund's list of top-performing real estate developers in the country. Ovialand is focused on delivering quality house and lot units in Southern Luzon. By 2023, Ovialand is set to begin its developments in the region of Northern Metro Manila and Central Luzon.
Megaworld Corp.
Kevin Tan, chief strategy officer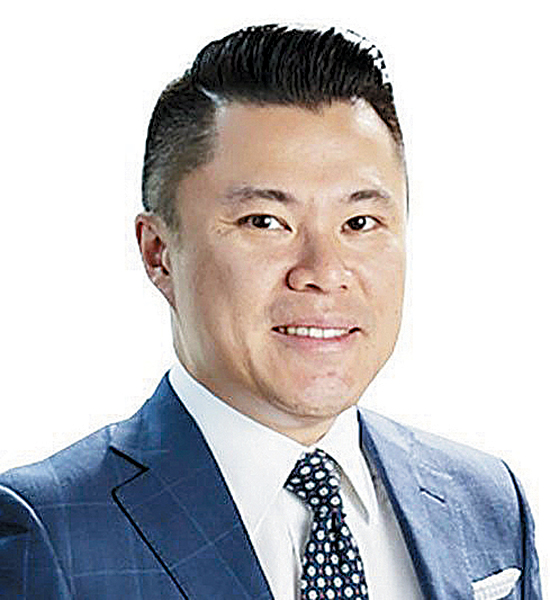 Megaworld repositioned the business during the pandemic to focus on segments and areas with strong demand. Cavite, Pampanga, Bacolod and Iloilo became new growth areas for the group as well as Boracay Newcoast, Twin Lakes in Batangas and Eastland Heights in Rizal.
But there were many challenges including managing its operations. "We overcame this challenge by migrating all our operations digitally. This also included how we interacted with our customers. At one point all our customer service and interactions were done 100 percent online," said Kevin Tan, Megaworld's chief strategy officer. Another challenge was the impact of the lockdown restrictions on the lifestyle malls business.
"We were fortunate that we had conceptualized a digitization strategy months before the pandemic even surfaced. This has also allowed us to empower and help more Filipinos in accessing their needs through our Pick.A.Roo app, which is our first start-up investment under our AGILE Digital Ventures," Tan said.
The greatest challenge was the uncertainty of the situation, he said.
Emphatic leadership & innovation
But with the challenges came the lessons such as the value of empathic leadership or the importance of providing support for one's people and the entire organization.
"The greatest lesson we have learned is to be very innovative…We learned new methods to work efficiently, gained new knowledge and ways to reach our customers, and we learned how to redesign our developments, including our townships and buildings, and make them more suited and adherent to current health and safety protocols," Tan said. – Catherine Talavera
Rockwell Land
Nestor Padilla, president and CEO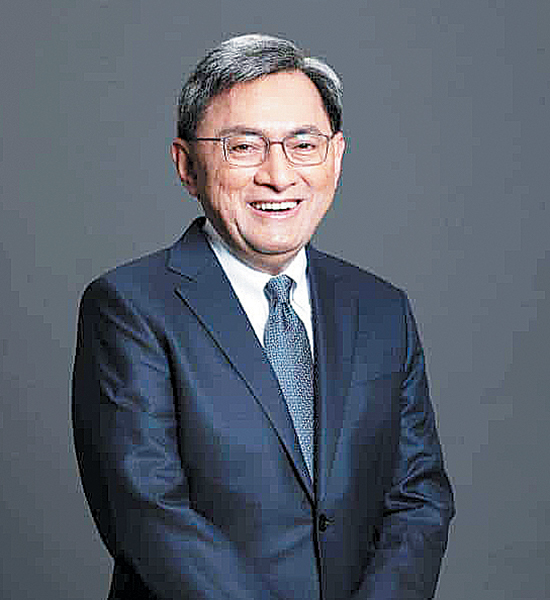 For Rockwell Land, never was it more crucial to be flexible and to adapt to constantly changing circumstances, especially to ensure that its people remained healthy and well.
"Given that our approach at Rockwell has always been very personable in attending to our clients' needs, we found ways to give them that same experience in spite of restrictions. Apart from the safety protocols we implemented, direct lines of contact like Viber communities were made for us to easily address our residents' concerns," said Rockwell Land president and CEO Nestor Padilla.
The company optimized online selling portals and services to function intuitively and maximized digital walkthroughs.
The biggest lesson was to keep that sense of duty in mind.
"We put our trust in our people and stuck to our vision of creating remarkable communities, despite facing unprecedented challenges. This, in turn, has strengthened our clients' faith in our brand after seeing how well we handled the crisis," Padilla said.
In all, Rockwell not only survived but thrived.
"Despite not having any playbook for the pandemic, we operated 24/7 while keeping everyone safe. Our in-house Property Management and Security Teams within our existing communities were ready to address residents' needs with their well-being in mind, and this also helped in fostering trust from our customers," Padilla added.
Federal Land
Alfred Ty, chairman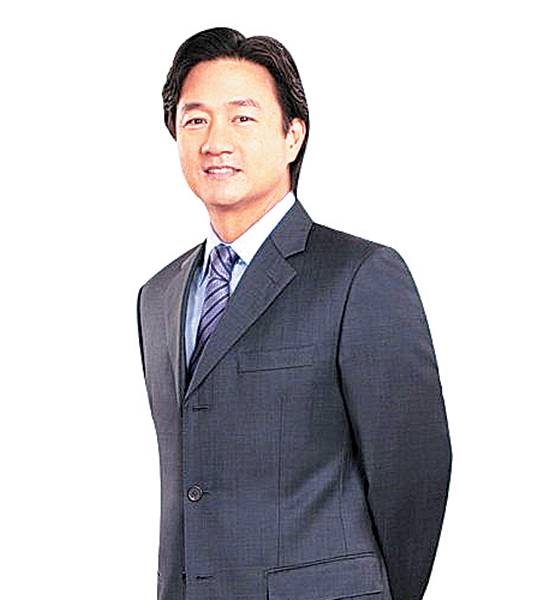 GT Capital's wholly-owned property subsidiary Federal Land Inc., chaired by Alfred Ty, posted a strong performance last year despite the pandemic, a testament to the Ty Group's solid fundamentals.
The company reported a consolidated net income of P904 million in the first three quarters of 2021, a 425 percent increase from P172 million during the same period last year, driven by stable construction activities and stronger project sales. Booked real estate sales amounted to P5.3 billion during the period, up from P4.3 billion in the first nine months of 2020. Furthermore, the property developer recorded a 29 percent growth in average monthly sales during the second and third quarters of this year, as against the same period in 2020, reflecting the company's resiliency and agility as it adapted and adjusted to the challenging times.
Moving forward, the company will continue to grow and innovate. It recently signed a joint venture agreement with Nomura Real Estate Development Co. Ltd. (Nomura Real Estate), the second-largest real estate developer in Japan for a partnership that is envisioned to permanently redefine the Philippines' real estate market through class-leading, advanced township developments.
This new company, Federal Land NRE Global Inc., promises to deliver unparalleled excellence by developing a new urban lifestyle, creating value, and sustainable growth. As their initial project, it will incorporate four areas of land development with a total area of about 250 hectares in Metro Manila, Cavite, and Cebu. These include an initial pipeline of residential, office, commercial and industrial facilities. It is scheduled to start operations in April 2022.
"Our late founder, Dr. George S.K. Ty's love for architecture has molded the company to expand its portfolio into delivering large-scale and quality developments. We are very delighted to bring our partnership with Nomura Real Estate, Japan's top five developers, to greater heights." said Federal Land chairman Alfred Ty.
Victor Consunji Development Corp.
Victor Consunji, founder and CEO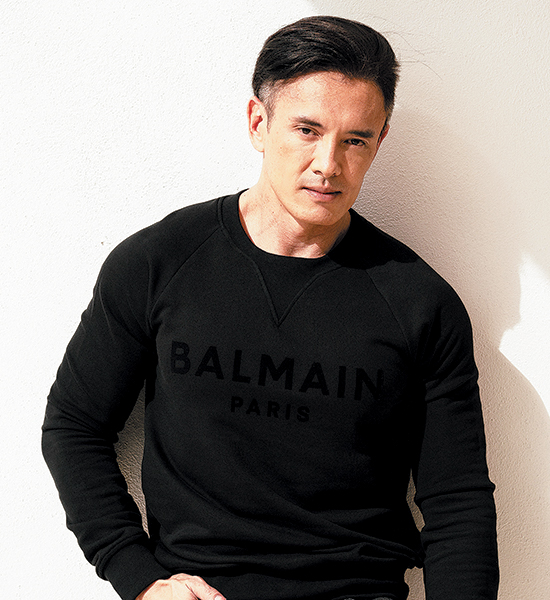 For Victor Consunji Development Corp. (VCDC), the pandemic emphasized its reason for being.
Its founder and CEO, real estate scion Victor Consunji said that during the pandemic, VCDC realized that the company is not in the business of building houses or building developments but in the business of life itself.
"We are actually in the business of building lives. The houses are just by-products. The actual business is life so with the brand, you are not just investing in a house, you are actually investing in your future. You are not building a structure but you are building a family and this is what the brand is about," Consunji said.
Thus, Consunji felt that big resolve to continue creating homes that work for the modern lifestyle — functional, comfortable, sustainable and of high quality.
Indeed, despite the challenging times, the launched its latest project, Vie by VCDC, which boasts of homes with elegant layouts and unique sustainability features. Indeed, the company helps people live their best lives.
Italpinas Development Corp.
Romolo Nati, chairman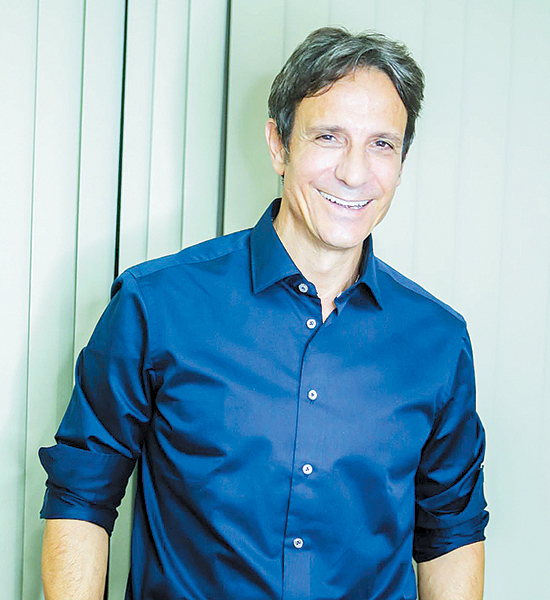 Italpinas Development Corp. (IDC) performed extremely well during the pandemic, with its team handling the novel situation with resourcefulness and consistency, said its chairman Romolo Nati.
Sales remained strong overall, despite the lockdowns. "We believe that this is due in part to IDC's long-standing focus on secondary and tertiary cities outside of Metro Manila, which we believe to have enormous potential," Nati said.
Despite successfully navigating through the pandemic, however, the company was not spared from challenges.
"One concrete challenge we experienced at the very beginning of the lockdown was construction. This is an aspect of our work that cannot be done remotely…but I'm proud to say that our teams responded with dynamism and dedication. We adapted quickly, learning as we went, and mitigated the challenge without sacrificing quality.
"There were also challenges that I had to face in steering the company as its leader such as the application of empathy on a case-to-case basis more widely across our whole organization. The pandemic affected everyone differently. Everyone had a different experience. As a leader, I was challenged to acknowledge and address this on different grounds with each co-worker, even while our objectives and expectations of each other remained unchanged," Nati said. – Catherine Talavera