Bulacan is now one of the fastest growing provinces in the country.
The area is seen benefiting from the infrastructure projects likely to be completed in the province in the coming years.
"The MRT Line 7 project should contribute to raising Bulacan's attractiveness as a residential investment destination by making travel more convenient to and from Metro Manila," said Colliers senior director and head of Valuation Services Paul Vincent Ramirez.
Once completed, the 22.8-kilometer, 14-station railway project is expected to reduce travel time between the North Triangle in Quezon City and San Jose del Monte in Bulacan to just 35 minutes from about two to three hours.
Another exciting infrastructure project that Colliers believes will benefit the province is San Miguel Corp.'s Bulacan Airport, or New Manila International Airport, which should also push up property prices in Bulacan.
The airport will cover 2,500 hectares of an envisioned 12,000-hectare township and is expected to help decongest the country's main gateway, the Ninoy Aquino International Airport (NAIA). It is designed to have an initial capacity of 35 million passengers per year, and a target of 100 million passengers per year once complete. It is likely to be completed by 2025.
"Major government infrastructure projects, especially in sparsely developed areas, have the potential to really unlock property values. Once these projects are complete, these infrastructure corridors are ripe for transit-oriented developments (TODs), but as early as now, developers are starting to position themselves in these areas, which is already causing an uptick in land prices," Ramirez said.
Residential developments in Bulacan
"Bulacan is definitely on the radar of residential investors and end-users. The completion of crucial infrastructure projects should also lift the province's attractiveness moving forward," said Colliers Philippines associate director and head of Research Joey Bondoc.
Several property developers have already launched projects in the province, as seen in the growing condominium supply, with even units in the pipeline.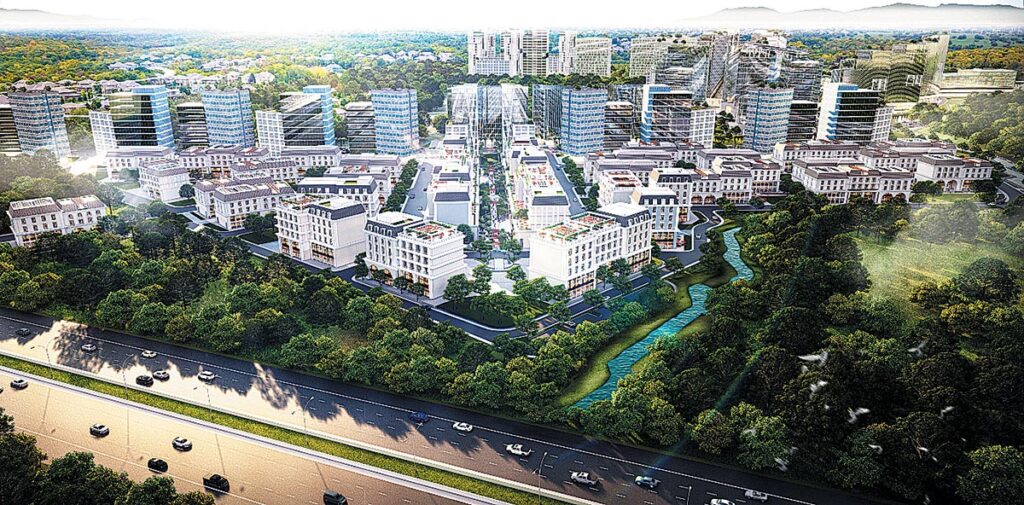 Data from Colliers showed that at the end of last year, Bulacan's condominium stock reached 2,231 units, 129 percent higher than the 973 units as of the end of 2020.
"In our opinion, developers are likely to complete new projects on time due to sustained demand from OFWs and investors," Colliers said.
It added that 1,130 units are projected to be delivered from 2022 to 2024. This is higher than the 664 units completed from 2017 to 2019.
Colliers said bulk of the new supply from 2022 to 2025 will likely come from SMDC's Joy Residences and 8990 Holdings' Urban Deca Homes Marilao, both of which feature multiple buildings. Other notable projects include Vista Land's Storeys by Lessandra Building 1 in San Jose Del Monte, Bulacan.
Strong demand
Data from Colliers showed that Bulacan condominium sales reached a record high in 2021, with 804 units sold. Of the take-up, 85 percent were from the affordable segment. This is higher than the 69 take-up share in the year before.
Similarly, the affordable segment also accounted for bulk or 65 percent of the take-up in the horizontal market, higher than the 62 percent share in 2020.
"Colliers believes that the sustained demand for economic to affordable residential projects will continue to be driven by OFW remittances in the next 12 months," the property services firm said.
Integrated communities to raise condo prices
Aside from residential projects, major developers are establishing integrated communities in Bulacan, which would feature offices, malls and hotels among others.
An example of this is Megaworld's Northwin Global City, a township in Marilao and Bocaue, Bulacan, which will host condominiums, office towers, malls, hotels and schools and offers accessibility as it is located near the Manila-Clark Railway project and the Bulacan International Airport.
Colliers said COVID-19 has raised the need for investors and end-users to be in integrated communities.
"In our opinion, the entry of national developers such as SM, Ayala Land and Megaworld through the development of integrated communities will likely raise condominium prices in the province,"Colliers said.
The property service firm projects that condominium prices will rise at an average of five percent per year in the next five years while house and lot projects at about three percent.
"We project prices of vertical projects to grow at a faster pace than horizontal developments due to limited supply,"it added.
In 2021, the average price of a Bulacan condominium was at P91,100 per square meter. The average price of house and lot registered at P2.9 million per unit, while for lot only average prices stood at P1.2 million.
All eyes indeed are on Bulacan, which is now a fast developing province and no longer a grassy and sleepy rural area.