SMDC (SM Development Corporation) is an acronym that speaks of luxurious urban living. Those imposing SMDC properties that happily dot the metro's bustling skyline never cease to amaze. You'll find them strategically located in and out of Metro Manila — Laguna, Bulacan, Pampanga, Iloilo, Bacolod, Davao, and more to come. Picture avant-garde suites with lots of view, tree-lined nature parks, pocket gardens, exquisite lobby lounges, covered badminton and basketball courts, swimming pools, amenities galore.
And now, SMDC is partnering with world-class master planners to build a lot more of these lovely homes for the Filipino people. Meet some of them.
PLAT studio: Connecting people to nature
Based in Berkeley, California, PLAT Studio is a research-driven and design-oriented landscape architecture and urbanism firm. It specializes in connecting people to resilient and eco-functional landscapes with numerous restoration-focus parks. Integrating landscape architecture in its work, its designs become part of a larger environment and societal framework.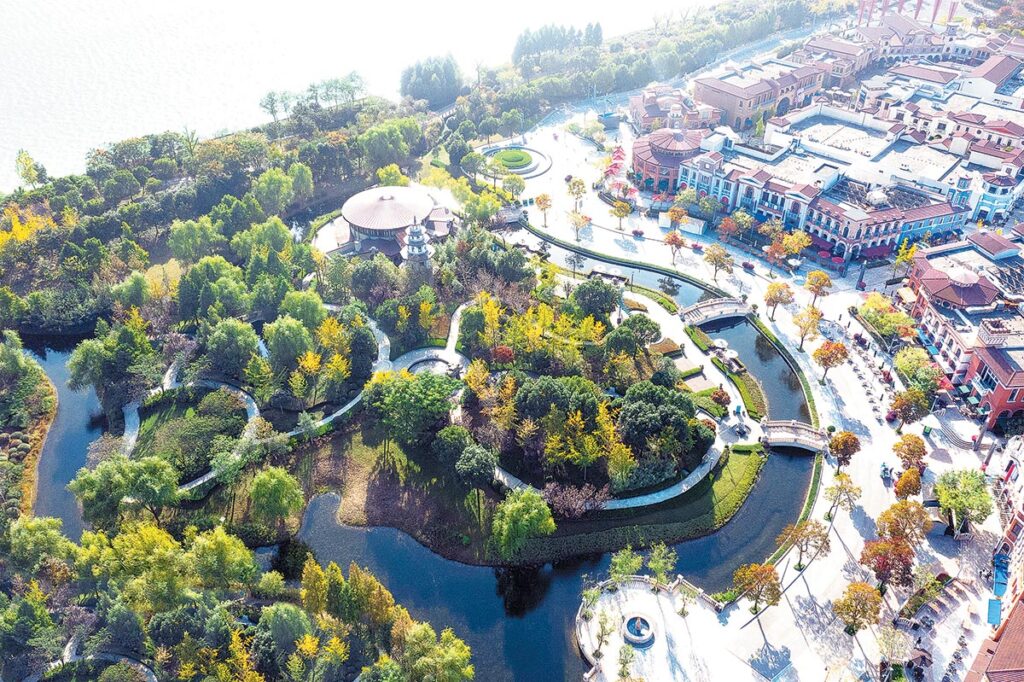 Over the past eight years, PLAT Studio has delivered designs for a diverse range of project types — from entire sectors of cities to intimate garden spaces.
This maverick team is composed of 15 talented professionals with a wide range of high-profile and multifaceted project experiences. Members of the leadership team each have more than 20 years of professional experience in landscape architecture. They stay on top of deadlines but are flexible enough to shift to urgent matters.
Having worked for seven years in the San Francisco Bay Area, this workaholic team is knowledgeable about bay-friendly green infrastructure, stormwater management, native plants, and drought-tolerant landscapes.
To create meaningful places for clients and the community, PLAT incorporates the site's historical and cultural assets into its designs.
Meet the people behind PLAT Studio: founder/design director Te-Hsuan Fred Liao and project directors Kit Shih-Ting Wang, Shih-Lin Lan, and Maggie Kao.
Born and raised in Taipei, Fred Liao has a big passion for large-scale landscape. He boasts an extensive landscape design experience, building large urban parks, mixed-use developments, as well as office and school campuses. He was involved in high-profile, design-oriented projects, such as the New York World Trade Center and the 200-acre Taiwan Hengchun Tropical Botanic Garden.
Kit Shih-Ting Wang is a registered landscape architect, certified urban planner, and accredited sustainable design professional. She's a progressive design practitioner who's worked with professional teams on a global platform in Taiwan and Southern California.
Shih-Lin Lan brings conceptual ideas to real spaces, thus creating iconic forms or objects. A University of Pennsylvania graduate, he worked in multidisciplinary firms before PLAT. His past practice in Shanghai gave him an understanding of the particular dynamic design environment in China.
With degrees in architecture and landscape architecture under her belt, Maggie Kao has handled a wide range of projects in California and Asia. Her passion and design vision ensure a positive impact on the environment.
WATG: Spaces & places that redefine what is possible
WATG is a global integrated design firm specializing in hospitality, entertainment and gaming, urban and mixed-use, and unique residential developments. Its roots, planted in Honolulu in 1945, established a focus on community strength, inclusion, self-reliance and sustainability, which continue to drive the culture of the firm today.
Independent and employee-owned, WATG's five studios – strategy, master planning, architecture, landscape architecture and Wimberly Interiors – design spaces that respect and enhance the natural magic of their surroundings, while delivering long-term value for clients, guests, residents and entire communities. It is mighty proud of its global yet local team, which represents over 45 nationalities across offices in the USA, Europe, MENA, Asia Pacific and China, and has been at the helm of more than 400 built projects in 170 countries and territories.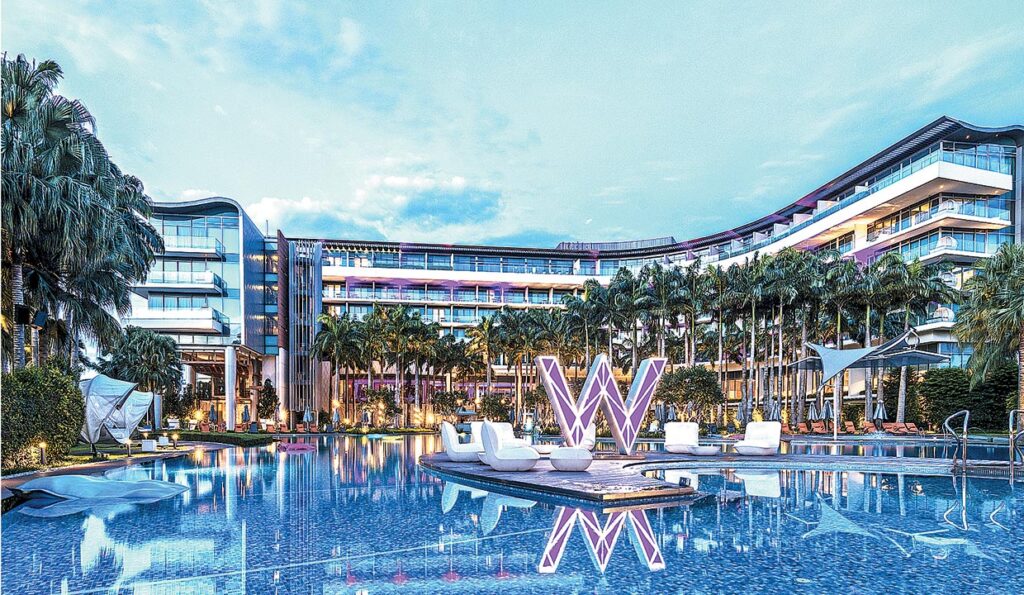 Banking on a long history of working in Asia Pacific, its Singapore office was founded in 1997, though some of its landmark projects in the region date back almost half a century – including Peninsula Manila, the luxe hotel and club lounge, which opened in 1973.
Since its founding, WATG has designed spaces and places that excite, surprise, welcome, and restore in the most magnificent destinations across the globe. It has worked with clients who tell their unique stories in spaces that are imaginative, inspiring, and enriching. It has built more hospitality projects than any other firm worldwide – think rainforest villas, desert spas and dynamic urban hotels for brands such as Accor, Belmond, Four Seasons, Hilton Worldwide, Hyatt Hotels Corp., Nobu Hotels, SM Prime, Mactan Luxury Resort, Boracay Resort & Spa, Walt Disney Parks and Resorts, and more.
At both a macro- and micro-level, WATG's master planning team understands the power of design to profoundly shape the human experience. Over the past 77 years, they've learned to be nimble enough to go where the action is, and humble enough to listen once they get there. They understand that every site is different and offers the opportunity for a unique solution – always driven by the goal of economic and environmental longevity.
In addition to their expertise in visioning and concept development, competitive positioning, feasibility, and land-use planning, the team is known for its highly collaborative approach – not only with clients and stakeholders, but with team members from its other service lines, and external consultants.
SOM: Building a better future
Something about SOM (Skidmore, Owings & Merrill): It's a collective of architects, designers, engineers, and planners working together to build a better future.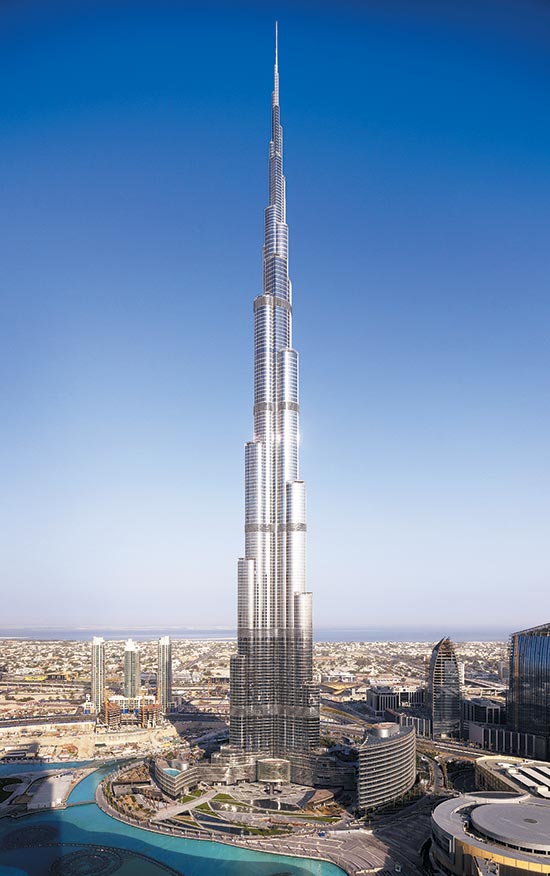 Here's more: Long before "interdisciplinary" became a buzzword, it was already the bedrock principle on which SOM was founded more than 80 years ago. The founders — two architects and one engineer — combined their expertise in one fledgling firm. Today, SOM has spread its wings to include urban designers with artistic sensibility, engineers with highly specialized technical knowledge, and planners with a deep understanding of policy and economics. The coming together of these assorted viewpoints results in design solutions that no single person could have imagined on his own.
From sustainable engineering to healthcare design to regenerative city planning, each area of expertise is deeply interwoven with the others.
Actually, the acronym SOM is synonymous with skyscrapers, having built many of the world's tallest structures, like New York's skyscrapers, the 108-story Sears Tower (now Willis Tower) and 100-story John Hancock Center in Chicago, and Burj Khalifa in Dubai, the world's tallest building with 160-plus stories.
For SOM, sustainability is not just an add-on but the driving principle of each project. In 2018, it launched the Climate Action Group, bringing together representatives from every discipline and office to guide a holistic response to environmental demands. It is committed to meeting ambitious environmental goals, helping shape building codes, influencing climate policy, and defining standards for low-carbon architecture and construction. It continues to advocate for a culture where all voices — those of women, minorities, grassroots, the LGBTQ community — are heard and the best ideas are elevated.
PLAT, WATG, and SOM are master planners by design who see the usual things with unusual eyes, and weave magic into people's mundane everyday life.
More than just building condominiums, SMDC builds communities of people and promotes sustainability — in efficiently sharing spaces and resources, so that they become inclusive and affordable.
"We believe that masterfully-designed, sustainable communities should not be expensive, so that more people can live a low-carbon footprint lifestyle," said Jose Mari Banzon, President of SMDC.
SMDC is committed to building a nation of homeowners and these master planners will surely contribute to making that vision come to life.