Then and now, if there's one place people would like to live in, it's Roxas Boulevard, home to Manila's elite and today's much-sought-after address. The Roxas Boulevard of my youth holds many endearing memories. Back then, it was called Dewey Boulevard, named after American Admiral George Dewey who led the Battle of Manila Bay against the Spanish fleet in 1898. Today, instead of the crackle of gunfire, you will probably hear the whisper of a gentle wind wafting off the bay as you stroll down this boulevard of cherished dreams. In the Bay Area, in the '80s and '90s, was a number of hotels, like Hyatt Regency Manila (where we listened to the music till the wee morning hours at Calesa Bar or danced the night away at the Circuit Disco), Silahis International Hotel, Bayview Hotel, and Miramar Hotel. Of course, you can't miss the grand dame, the historic Manila Hotel, where presidents, royalty, great authors, and celebrities once slept. There were also the Army and Navy Club, the first American social club in the Philippines when life was slow and mellow, and the Manila Yacht Club, built in 1927, one of the oldest yacht clubs in Asia.
After a tiring walkathon along the Baywalk, as dusk settles over the horizon, your day is amply rewarded with the most amazing blazing spectacle on earth: the famed sunset on Manila Bay.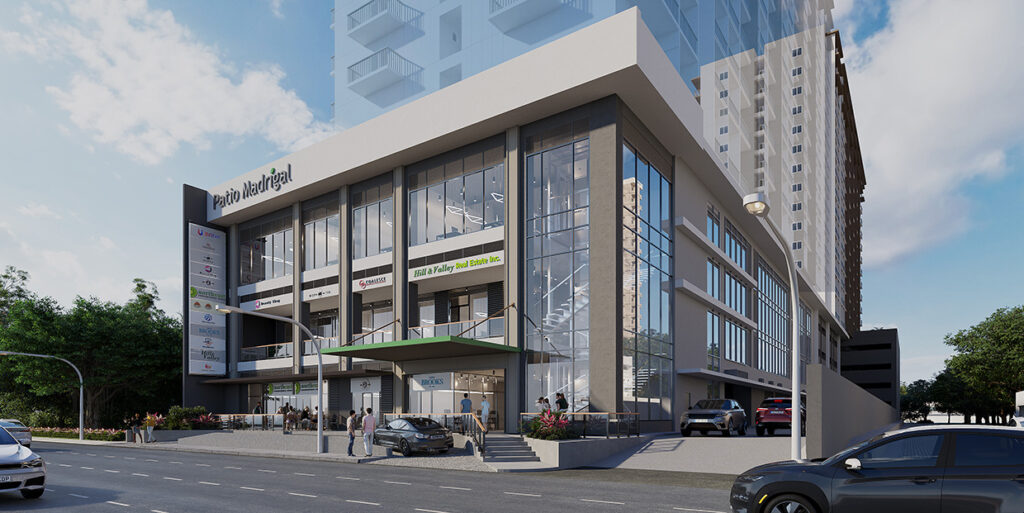 Here, there's always something to warm the heart and the belly. Our go-to dining places on Roxas Boulevard are still Aristocrat, for its treasured chicken barbecue with java sauce and rice, and Emerald Garden for its jumbo siopao and wide menu of all your favorite Chinese dishes.
Happening place
The Bay Area is simply the place to be in the metro. It's got iconic structures like the Cultural Center of the Philippines and Philippine International Convention Center. Along the long, bustling stretch of Roxas Boulevard you'll find not only hotels but also banks (Bangko Sentral ng Pilipinas is right here, too), restaurants that cater to assorted taste buds and budgets, convenience stores, and commercial establishments. There's more fun here, too, like the Manila Ocean Park, the country's first world-class marine theme park at Rizal Park, and the Star City amusement park at the CCP complex.
Drive farther down the Bay Area and you'll see the gigantic globe of Mall of Asia, one of the country's biggest malls. Then there's Ayala Malls Manila Bay, Ayala Malls' largest shopping mall to date. Also, in this ginormous complex is IKEA, a Scandinavian chain selling furniture, etc., its biggest store in the world (think 700,000 square feet of space across five floors). Cap your shopping tour with some Swedish meatballs and don't hold back on the gravy. A heartbeat away is S&R, our local Costco, where your fave giant New York-style pizza awaits.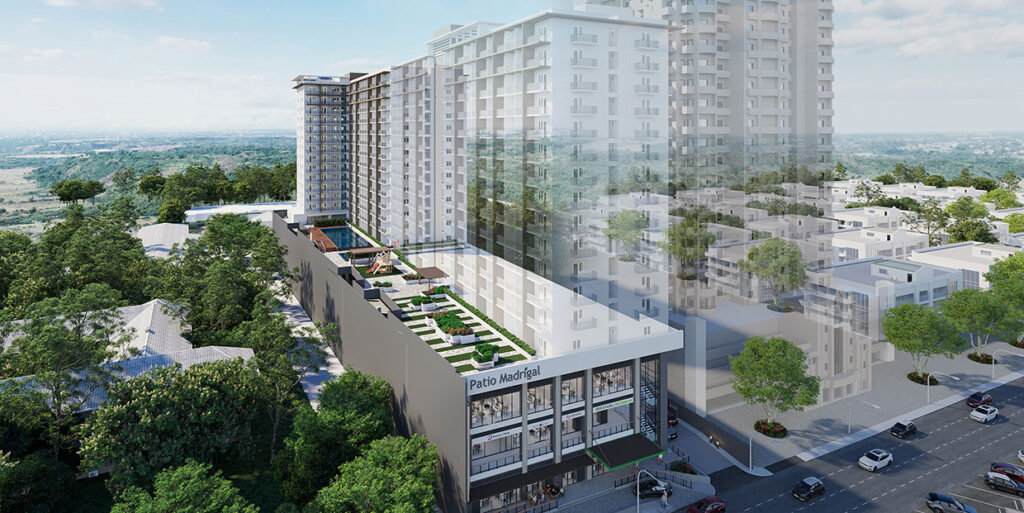 Fact is, all roads literally lead to Roxas Boulevard, which is connected to Gil Puyat Ave., EDSA, Macapagal Boulevard, and Manila-Cavite Expressway. Major CBDs (Central Business Districts), shopping and lifestyle centers are all within reach. You're smack in the middle of the action. The airport is approximately just 20 minutes away.
Location, location & more
Who wouldn't want to live in this very exciting, dynamic part of the metro? If it's location you're looking for, you'll find that — and so much more — at the soon-to-rise Patio Madrigal, Ayala Land and Avida Land's first residential property, in partnership with the Madrigal family, in this prime location. The two-tower development is an integrated community with residential units complemented by commercial and office spaces to ensure that everything residents need is easily accessible.
With its strategic location, living at Patio Madrigal puts you in the center of everything. Roxas Boulevard, being the entry point to four major cities (Pasay, Manila, Makati, Paranaque), Patio Madrigal is accessible to major thoroughfares and public transportation system.
What differentiates Patio Madrigal from other towers is that here, residents can enjoy a live-work-play lifestyle, being close to most of life's essentials, cultural/historical sites, commercial establishments, hospitals, schools, offices, and businesses.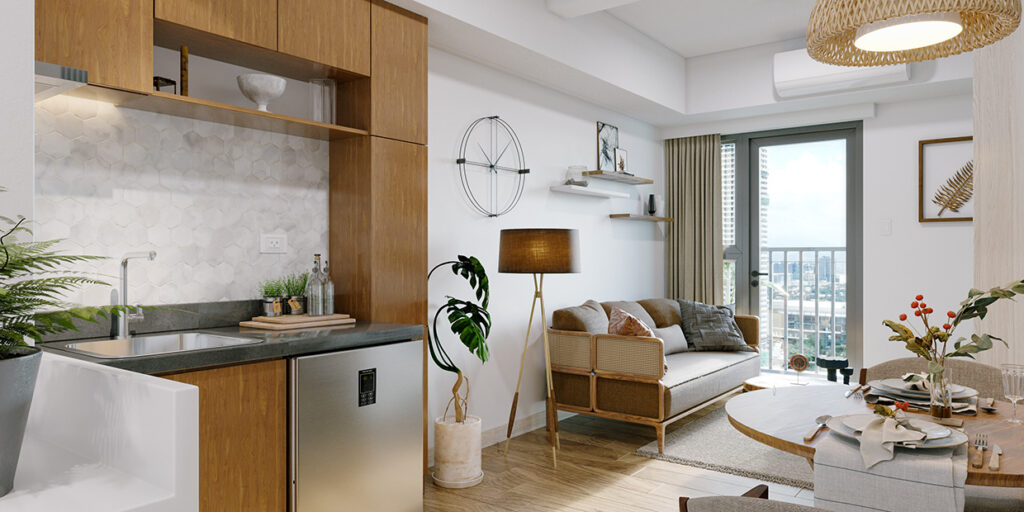 "Residents will be able to enjoy all the facets of life — not only the amenities inside the building but also those outside the building," says Raquel Cruz, Avida Land chief operating officer, in an interview with Stephanie Zubiri-Crespi on Philippine STAR's Modern Living TV . "You can go to the mall or you can visit historic sites."
She adds, "For many people, Patio Madrigal has historic and sentimental value. It's also designed for mature, value-driven individuals as well as those who want to be in the center of things, who want a work-life balance. And for those with young families, this place is perfect!"
Patio Madrigal is for those who prefer to live in the city so they can easily go home after work. It's also for those with discriminating taste, those who can afford the finer things in life but are also conscious of value.
A walk through Patio Madrigal
Patio Madrigal, a mid-rise (only 14 residential floors) development, features thoughtfully-designed units (Studio, Jr. 1 Bedroom, and 1 Bedroom) and sensible amenities that cater to various lifestyles and needs. Almost all units have a balcony each, for extra breathing space or like an extension of one's home. Yes, you can enjoy the scenery and greenery in the open spaces and garden lounges, where residents can chill and commune with nature.
At Patio Madrigal, there's something for everyone: adult/kiddie pools, children's play area, indoor gym, multi-function room, viewing deck, and commercial spaces for retail and office use.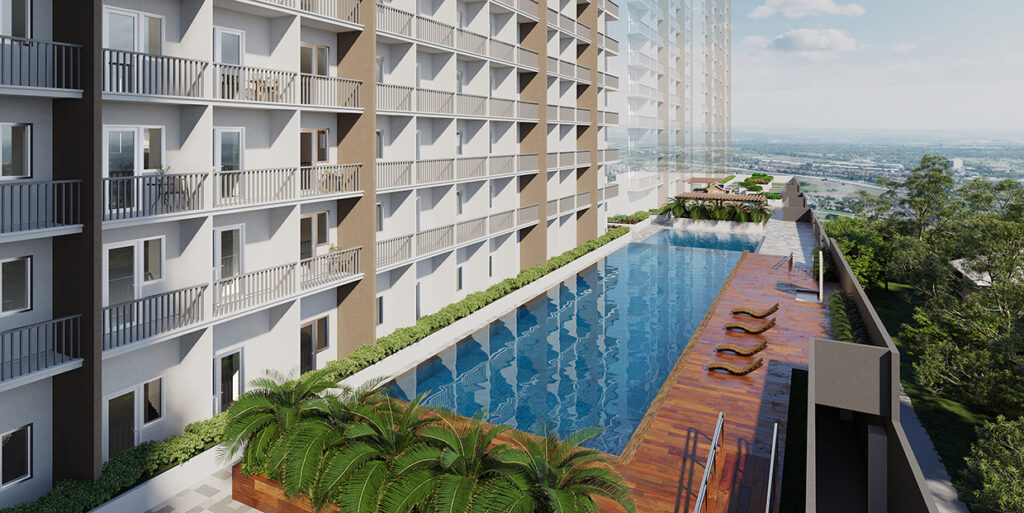 With Ayala Land's thrust in providing sustainable, future-proofed communities to its residents in a safe and secure environment, Patio Madrigal boasts these sustainability features: LED lights, sensor-controlled hallway and podium parking lights, low-solar heat gain glass windows, water-efficient toilets, rainwater harvesting.
Most certainly, investors will see Patio Madrigal's prime location as a bankable investment for rental income because of its proximity and accessibility to Manila, Makati, Paranaque, and other places of interest. Rich in precious memories, the place evokes a sense of nostalgia among the older millennials and Gen Xers who will only be too happy to find a home here. On top of that, Patio Madrigal by Avida is Ayala Land's first project in this area, affording everyone a taste of a distinctive Ayala Land lifestyle.
With all that said, what's not to love about Patio Madrigal?
* * *
Avida is a residential brand of Ayala Land, the Philippines' leading developer of sustainable estates offering a diverse mix of quality residential and commercial developments that support local economic growth.
#BrandedUp