There is one lesson that Suntrust Properties Inc. (SPI) learned from all the difficulties it experienced during the pandemic the past two years — and that is to be more resilient and stronger in order to conquer people's hearts to believe in their company and product.
This was what SPI executive vice president and chief operating officer Deanna Jean Claveria reiterated during her inspirational speech at the Suntrust Annual Awards virtually held on Tuesday, March 8.
"In spite of all the negative things happening to us — we have all suffered in one way or another — it has proven one thing: if we truly know our purpose in life, not just to earn a buck or two, but to learn the reason why you are here, then that will make you more resilient and stronger to conquer," Claveria said.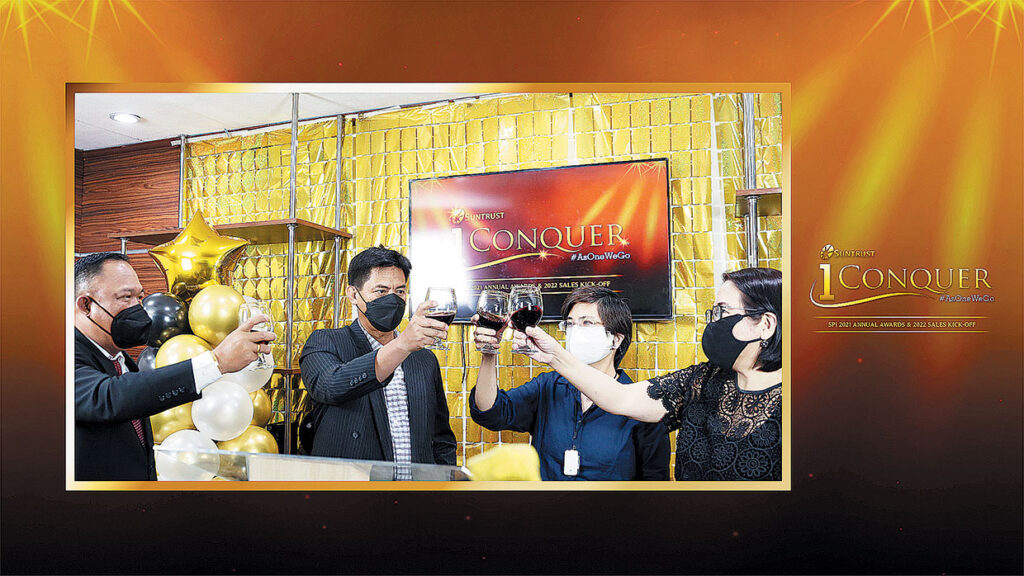 Claveria bared that SPI, together with its employees, was able to go beyond what they thought they could never conquer, as the company was greatly affected by the COVID-19 virus in the past two years.
Claveria believes that SPI is "a company of people with hearts."
Meanwhile, SPI first vice president for sales, marketing and training Jerry Rubis encouraged their members to push for their sales commitment this year.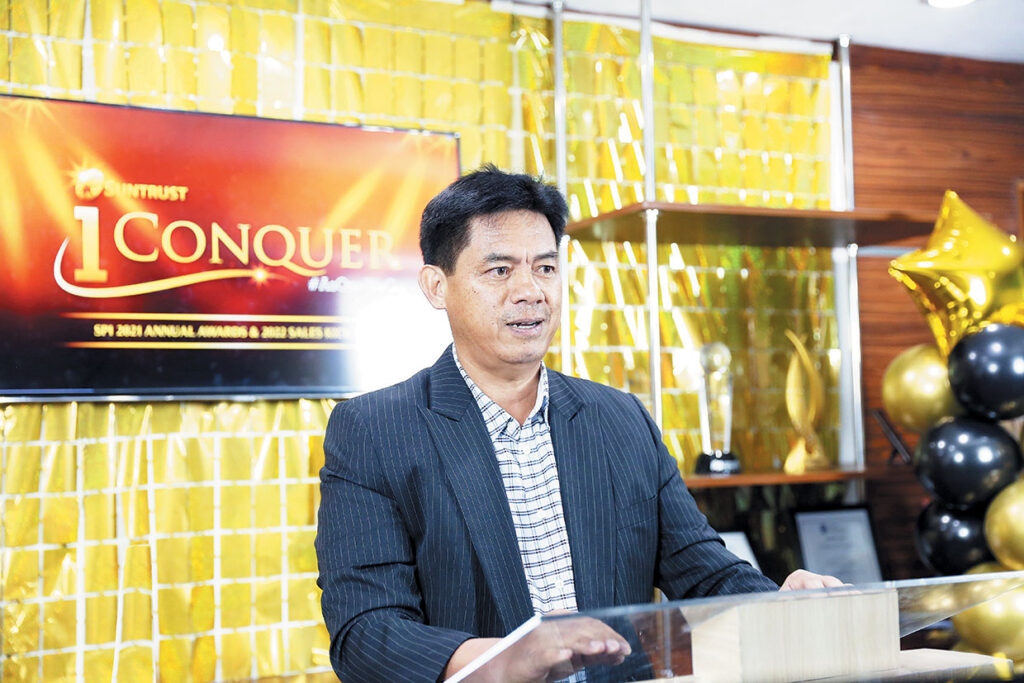 "The calling of love should be adopted by every Suntrustee; if you have shown love in selling or in achieving your quotas, that love and care will reflect in your household's table," Rubis said.
"Ito ang taon kung kailan tayo magkakaroon ng 'great recovery.' This year is your recovery year! Make the most out of it. This is your year! Embrace it!" he added.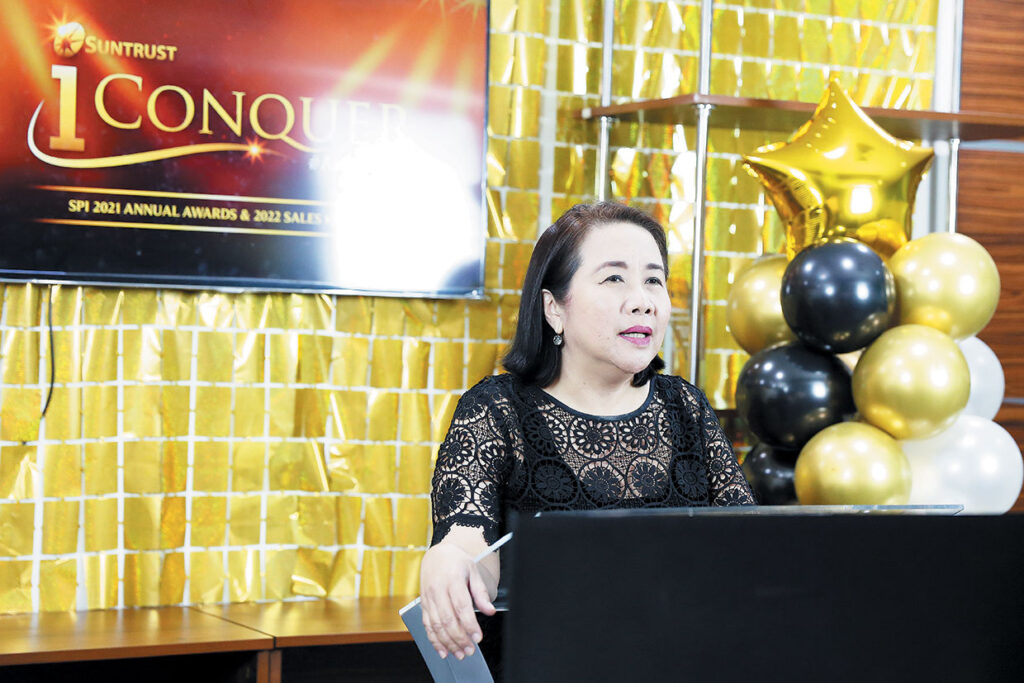 As the "Father of Sales" in the company, Rubis commended all the agents, noting they had "still managed to deliver" their sales commitment despite the challenges of 2021.
"To those who really showed their love these past two years, isa lang ang nangyari sa kanila, they have conquered their fears. Those who conquered their fears have come out of life very successful," he emphasized.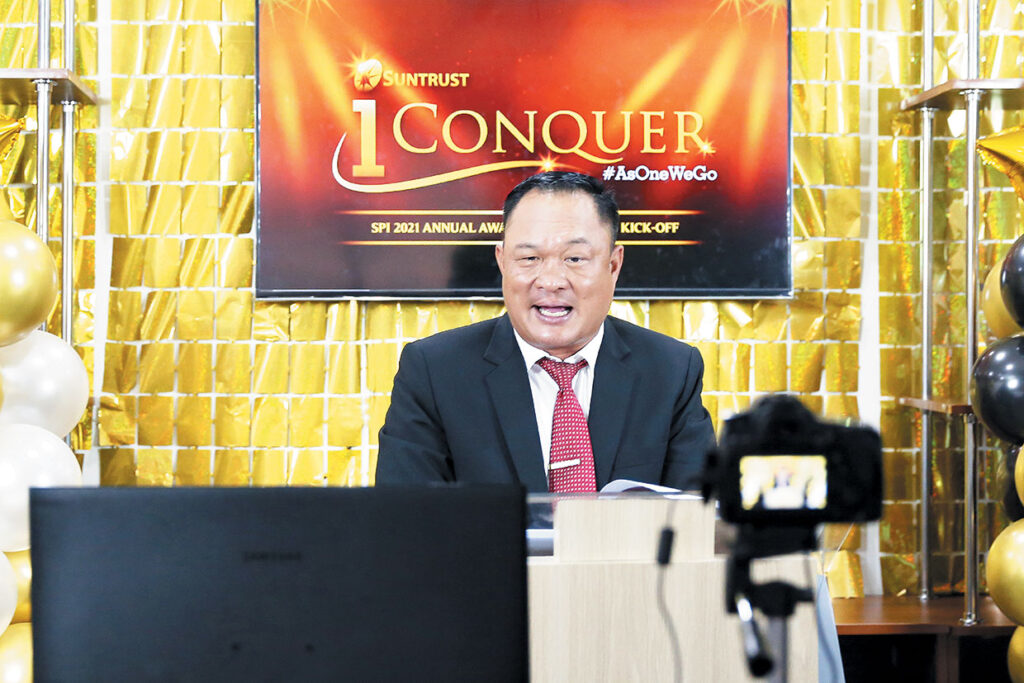 According to SPI president Harrison Paltongan, the past two years were not a waste. "We are strengthening our foundations under the ground, we are building the kind of personality, the kind of character that cannot be demolished by any kind of fear, worries, threats or anything."
 He added: "Like the roots we are now prepared to sprout from the ground and conquer the world. We have conquered the pandemic and we were able to cross the darkest moments of the past two years."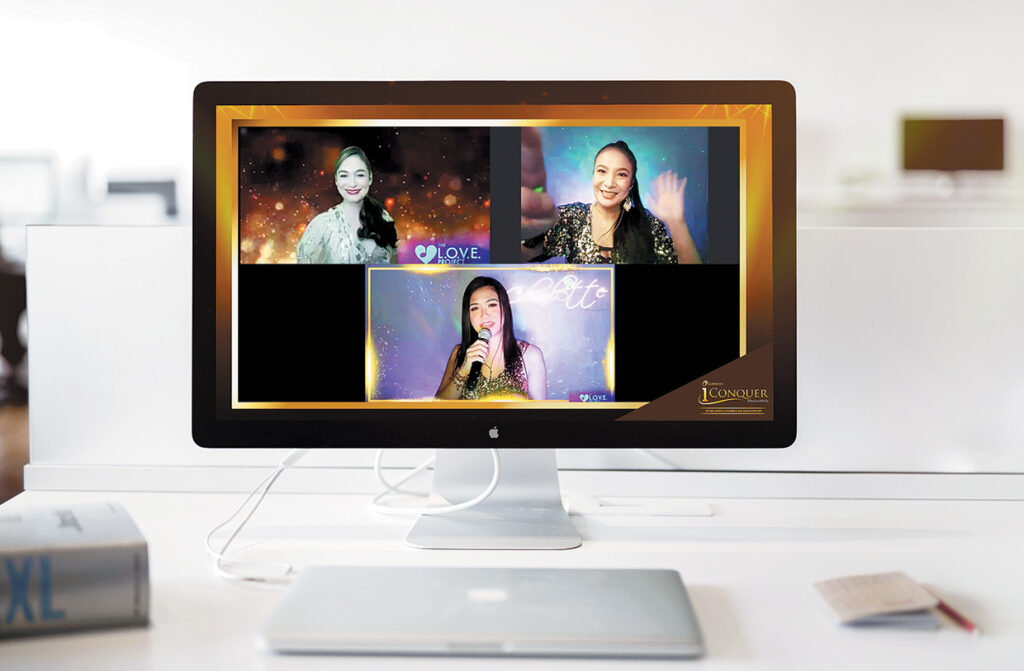 Aside from the multiple awards, major and minor raffle prizes were also given to the agents during the event. There were also video presentations for each division themed "1Conquer #AsOneWeGo" wherein their sales commitment for the year 2022 was revealed.
SPI chose the "1 Conquer" theme for its Annual Sales awards as a symbol of "winning the battle." 1 Conquer #AsOneWeGo aims to represent every Suntrustee who fought to witness the sun despite the circumstances.