Global integrated design and technology architectural firm Aidea Inc. edged world-renowned Palafox Associates and two others for a contract to design a portion of the new Bangko Sentral ng Pilipinas (BSP) complex in Tarlac.
BSP Governor Benjamin Diokno led the signing of the contract with Aidea president and CEO Abelardo Tolentino Jr. last Monday. Monetary Board Member Anita Linda Aquino and Aidea business cluster head Mary Anne Nicolas witnessed the signing of the contract.
"The new BSP Complex, which will rise in New Clark City, will embody our vision and aspirations for the country. It will be a global benchmark for a smart, green, and modern facility, promoting environmental sustainability and efficiency," Diokno said.
Aidea's design services cover the development of 21.32-hectares of the
publicly accessible and semi-restricted areas, which include an office building, a data and command center, a museum, academic buildings, a sports complex, and commercial stalls.
Aidea has over 800 completed projects in 60 countries and ranked 44th among the top 100 in the world by the Building Design 2022 World Architecture 100.
Aside from Palafox, Aidea also edged the joint venture of Enrique O. Olonan & Associates and Enrique O. Olonan and Associates Co. as well as Nepthy S. Del Rosario and Partners for the contract with a approved budget of P90.02 million, scheduled to be completed within a period of 32 months from the issuance of the notice to proceed.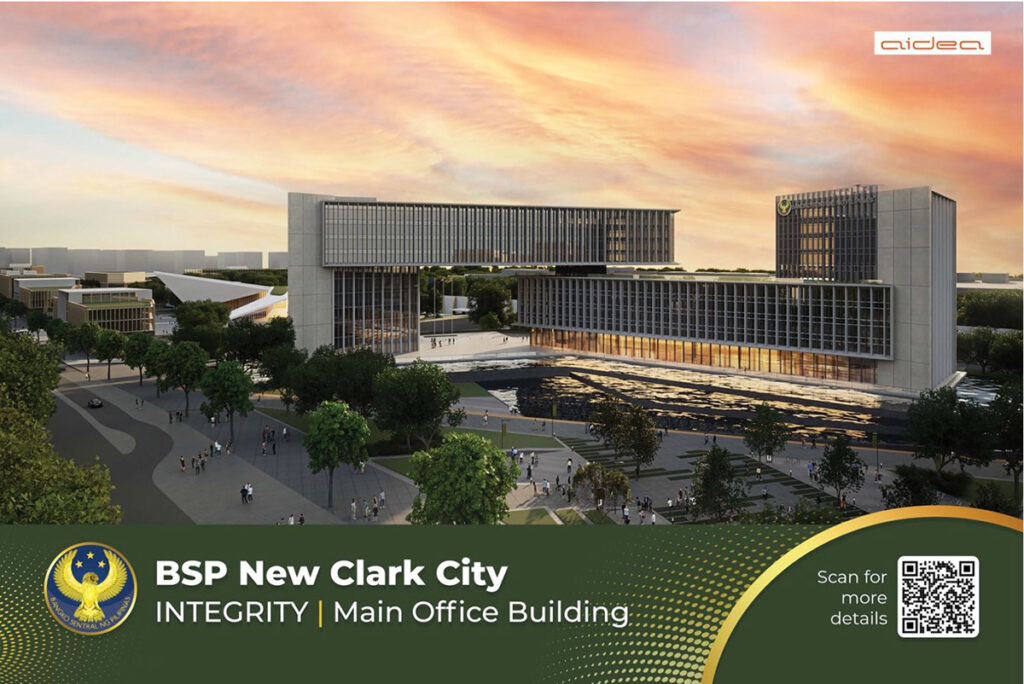 Diokno said the new BSP complex welcomes people with open spaces aside from the extensive and robust security features to safeguard the central bank's currency production facilities, data center, and IT systems.
In June last year, the BSP launched a design competition and the procurement of the hiring of the architectural and engineering design consultancy service.
The new complex in Tarlac is part of the central bank's contingency plan in case of a "Big One" or an earthquake or massive flooding that will affect the whole of Metro Manila.
It would house structures for currency and security documents production, executive offices, information technology, security, training, wellness, and sports activities. The complex will also include an academic building, BSP's research academy, and a museum.
The current 41-year old SPC in Quezon City houses a banknote printing plant, a securities printing plant, a mint and a gold refinery. The banknote printing plant and the mint take care of producing currency notes and coins, respectively.
Once completed, the proposed facility would have a capacity of five billion pieces of banknotes. The existing SPC has an existing capacity of three billion pieces of banknotes.
The BSP headquarters in Manila would likely be retained, while a task force has been created to study options for the SPC plant in Quezon City whether to retain it, sell it or jointly develop it with the private sector.