Homebuyers have different reasons for purchasing a house. The most common is to have a place to live in. But some acquire houses as investments, which they could lease, or even sell in the future when the value appreciates.
When the pandemic happened, some found new reasons to acquire a home: to use as second homes or vacation homes, which they can visit amid the strict travel restrictions.
However, with travel restrictions starting to ease, will the trend of buying second homes continue?
"The trend of acquiring second homes will continue, albeit at a lower intensity in the new normal," said Lobien Realty Group Inc. (LRG) chief executive officer Sheila Lobien.
Some second homebuyers are practical users.
"This group will buy the second home for their practical needs and will use the property," she added. "[Practical users are] those that have small spaces in Metro Manila like condominiums, townhomes, and smaller-cut houses. During the pandemic, they realized that they needed a second home outside Metro Manila that is bigger and could accommodate work from home, online school, other activities and has relatively lower population density at a more affordable price," Lobien added.
Some homebuyers are investors who are looking to profit later on from selling these second homes.
Lobien said these investors expect their mid- to high-end developments to appreciate in value very fast, especially when the economy recovers. And they are looking for properties being offered at a bargain.
Others buy second homes to serve as vacation homes.
"Those looking for particular locations for their second homes, like a beach-front property, lush greenery like farm lots or developments in cooler temperature like those in Silang, Tagaytay, or Baguio, primarily see these as their vacation homes," Lobien said.
Strong demand outside Metro Manila
Lobien cited demand for second homes in areas near Metro Manila.
"We saw at LRG an uptick in inquiries and closed deals for second-home buyers in Cavite, Antipolo, Batangas, Tagaytay, Laguna and Bulacan areas," Lobien said.
Jan Custodio, Santos Knight Frank (SKF) senior director and head of Research and Consultancy, identified the areas of Batangas and Tagaytay as ideal for vacation homes because of the scenic views.
Custodio sees the trend of second home buying to continue, given the improving connectivity brought by continued infrastructure development in the country.
"Improved connectivity will really drive people to purchase residential [properties] in the suburbs outside of the Metro," Custodio said.
He also thinks the savings from not being able to travel in the past two years has afforded some people to buy second homes and vacation homes.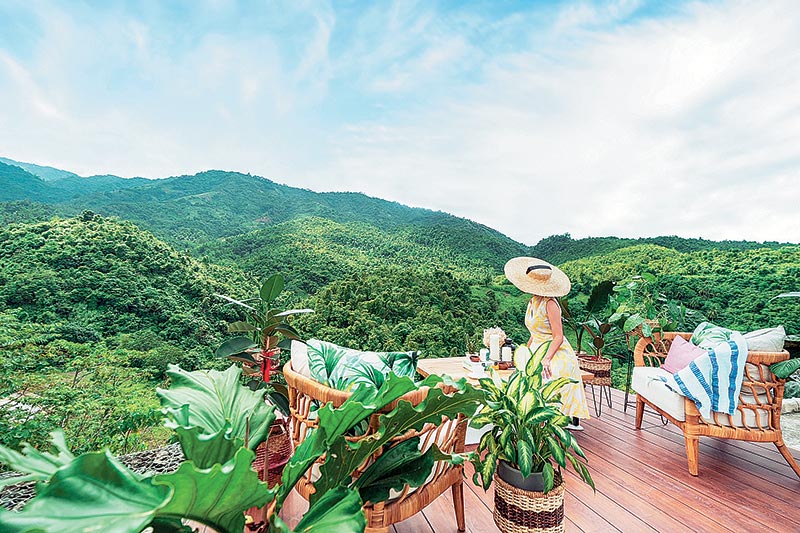 "With the improved infrastructure, the drive isn't really that bad," he added.
Custodio said the trend for second homes is also a testament to the more affordable pricing of residences here in the Philippines compared to the other regions within Asia.
Results of a survey by SKF released in November 2021 show that 41 percent of respondents are more likely to purchase a second home. This is higher than the average in Asia (27 percent) and the world (33 percent).
"After more than a year of experiencing travel restrictions, second homes are not only seen as investments, but also as private destinations and accessible places of rest during times when travel is restricted," SKF said earlier.
For his part, Colliers Philippines associate director for Research Joey Roi Bondoc also agreed that the trend for second homes outside of Metro Manila will continue, given the preference for more open spaces.
"We saw that trend during the pandemic. We believe it's a trend that will help sustain demand for residential units outside Metro Manila. People are looking for more green, open spaces and generally places outside Metro Manila, outside the hustle and bustle of the metro. So yes, I think this will be sustained even beyond the pandemic," he added.
Homebuyers hunting for second homes should look at the current and future developments in the area to ensure that the property will not depreciate through time. They should also assess if the property is from a reputable developer.