The country's commercial real estate sector is expected to see an uptick in activity this year, driven by the industrial & logistics sectors as well as new opportunities in the data center sector as the office market as the economy reopens.
"We will see a much more robust level of activity in the real estate sector this year, especially in key sectors such as industrial & logistics, REITs, residential, and office," Santos Knight Frank (SKF) chairman and CEO Rick Santos said.
"We are particularly excited about prospects for data centers and renewable energy, which we predict will see high levels of growth over the succeeding years," he added.
In all, SKF said the Philippine property sector is poised to see a positive year driven by the projected growth of the economy.
Industrial and logistics
The resilient industrial and logistics sectors will continue to thrive this year as the undersupply of quality warehouses will lead to opportunities for expansion, according to SKF.
SKF director and head of Investment and Capital Markets Kash Salvador explained that the growth of the logistics sector will continue to be driven by e-commerce demand. He added that for this year, revenue of the country's e-commerce market is projected to grow to $20 billion.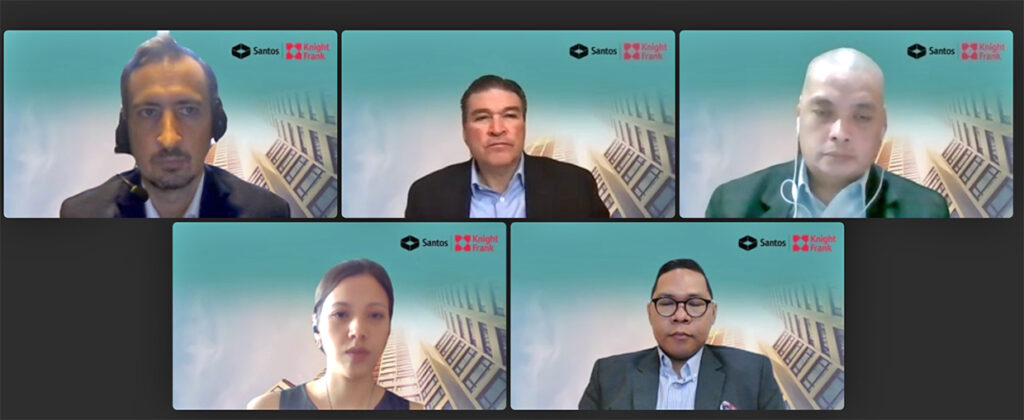 With much of the supply concentrated in Calabarzon, SKF said it expects real estate players to focus industrial & logistics developments in underserved areas with good accessibility and infrastructure, such as North Luzon.
Data from SKF showed that the average prime warehouse rent in Manila remained relatively stable at P235 per square meter per month in the second half of 2021. Lease rates are expected to increase over the next 12 months.
"Across Asia Pacific, Manila has one of the lowest average prime warehouse rents – an advantage of the Philippines that keeps operating costs down and supports faster expansion,"SKF said.
Opportunities for data centers
COVID-19 has also accelerated the growth of data centers, driven by the greater dependence on technology as well as the growing demand for co-location, internet, and cloud services.
"The Data Center market is an exciting space for the Philippines. As the Data Center sector continues to grow alongside the increasing demand for data, we expect to see an upswing in activity for Data Center investments into the country," said SKF Data Centers Lead and Manager for Occupier Solutions & Services Monica Gonzalez.
SKF said the Philippines has been on the radar of data center operators primarily for the local population's high digital consumption. According to Hoosuite, the number of internet and social media users in the Philippines rose by 6.1 percent and 22 percent in 2020 and 2021, respectively.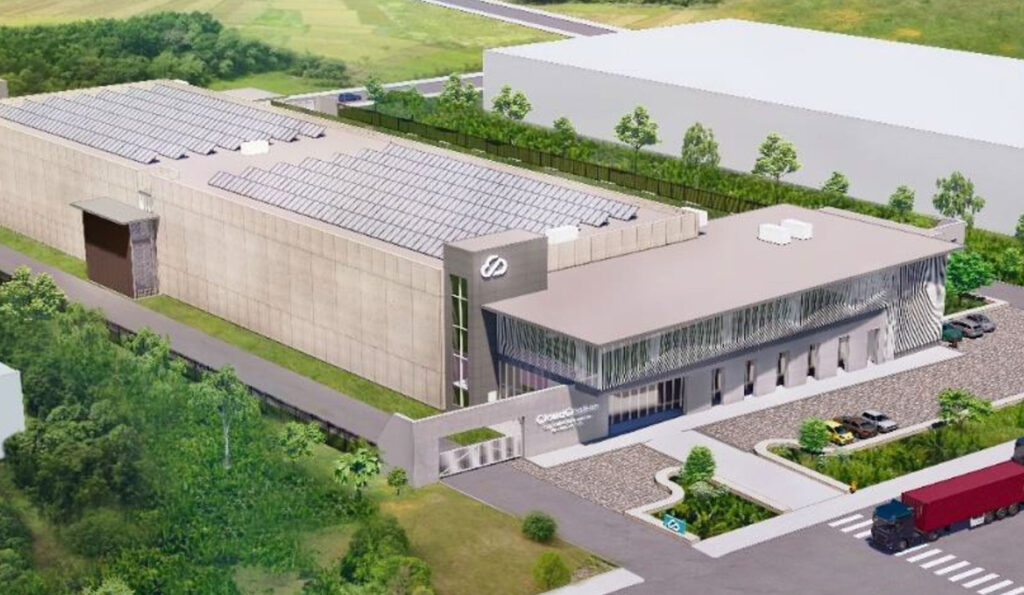 While the country currently has a total IT supply capacity of 94 megawatts (MW), SKF said it has recorded approximately 125 MW of additional planned capacity from operators who expressed interest to build in the medium term.
The property services firm cited YCO Cloud Centers as one company that is entering the data center sector as it has announced the construction of a 12 MW IT-capacity Data Center in Malvar, Batangas.
"The Philippines is a leading, dynamic technology and digital hub in the APAC region but underserved in terms of state-of-the-art data center and digital infrastructure,"YCO Cloud Centers CEO Nik de Ynchausti said, adding that demand for colocation, 5G, internet and cloud services continues to grow rapidly.
Office market
The Philippine office market is seen to have a generally positive year, according to SKF.
"Office leasing activities have slowed down during the pandemic as occupiers tried to figure out their next moves. In 2022, we expect to see organizations make their real estate decisions, from expansion to right-sizing," said SKF senior director of Occupier Solutions & Services Morgan McGilvray.
As organizations that are shifting to hybrid or remote work models in the longer term will likely right-size their offices upon the expiry of their leases, SKF expects a net positive effect on office leasing demand in 2022.
"The office is transforming from a place you 'need to go' to a place you 'want to go.' This has important implications on how organizations will be selecting their new office spaces, implementing return-to-office programs, and reconfiguring their workplaces. Occupiers are not just looking for strategically located and cost-effective real estate, but also quality options that appeal to their employees," McGilvray said.
POGOs
SKF said greater outsourcing requirements from the U.S., Australia, and Europe to the Philippines will likely increase the real estate footprint of IT-BPO companies this year.
McGilvray said the country may see some demand from the Philippine Offshore Gaming Operators (POGO) sector this year, but at lower volumes compared to before due to more stringent government rules.
"We do expect to see some POGO demand this year 2022, but we also expect that demand to be much much less than what we saw pre pandemic from 2017 to early 2020," McGilvray said.
One reason cited by McGilvray is that POGO workers are going to have to go through formal channels of securing work permits.
"It's tougher to get the staff necessary to have large POGO offices moving forward,"McGilvray.
Based on Republic Act 11590 or An Act Taxing POGOs, signed by President Duterte last year, all foreign employees of offshore gaming licensees and their service providers regardless of their nature of employment should have a tax identification number. POGOs that violate this rule shall be fined P20,000 for every foreign national without such a tax identification number.
Under the law, foreign workers in POGOs will be charged a withholding tax of 25 percent on their gross salary.
In addition, McGilvray also emphasized that the new taxes to be paid by POGOs to the BIR makes it less profitable for them to operate here.
Based on RA 11590, POGOs are mandated to pay a gaming tax of five percent of their gross income.
The law also allows Philippine Amusement and Gaming Corp. (PAGCOR) and economic zone regulators to collect regulatory fees of up to two percent from their licensees.
More REITs
SKF said it anticipates more companies to launch in the medium term, as five REITs have already been established in the country.
The property services firm said it expects the next wave of REITs to include not just traditional assets such as offices, but also non-traditional income-generating assets such as infrastructure, energy, data centers, and parking spaces.
SKF emphasized that REITs are just one of the many ways property players have been considering to raise capital. It expects that, as borders re-open, pent-up demand from foreign investors will increase real estate activities in the Philippines in 2022.
"From a capital markets perspective, REITs will continue to be an important option for property players to raise capital, and we can expect to see more REITs listed this year. There is also significant pent-up demand coming from foreign capital, and that will continue to put the country on the radar for investments,"Santos said.
Moreover, SKF said it believes that Environmental, Social & Governance (ESG) will also become even more relevant in the real estate industry this year.