The pandemic has affected the world of architecture and design in many different ways.
Property Report talked to Alexandra Champalimaud, founder of New York-based Champalimaud Design and Angel Yang, president, Kitchen & Bath Asia Pacific of Kohler to discuss the shifts in design and architecture and how these changes remained a big factor in well-being.
Taking center stage is the KOHLER Bold Design Awards (KBDA) 2021, a design competition for hospitality, residential and commercial property professionals in Asia Pacific.
The competition serves as a platform to showcase tomorrow's best talents in the field of design and innovation. A jury of renowned international designers will select the most outstanding projects.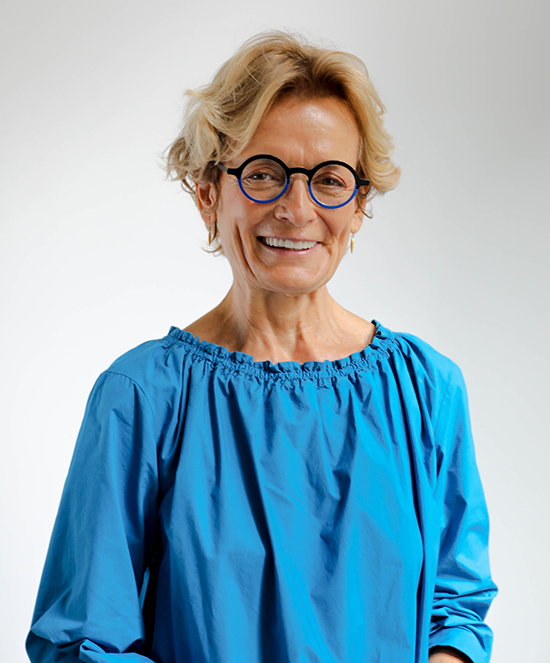 The winners will be announced during the gala awards ceremony in March 2022.
Property Report: Have there been any notable designs that have stood out recently in the KOHLER Bold Design Awards design competition?
Alexandra Champalimaud: One is Thomas Heatherwick Studios' 1000 Trees development in Shanghai, China, for Tian An.
This biophilic design perfectly encompasses a balance between natural and urban life, between the old and the new. Amid a pandemic, nature and our access to nature and urban life have never felt more important to us.
Property Report: Empowerment is something of a buzzword across various industries now. How does the design competition look to empower participants especially amid the pandemic?
Champalimaud: This is a globally recognized award that provides its participants with the opportunity to showcase their talent and capabilities on a wider stage.
The diversity of categories allows KBDA to celebrate creatives from many different backgrounds, seeking out new talent and highlighting distinguished approaches to our work.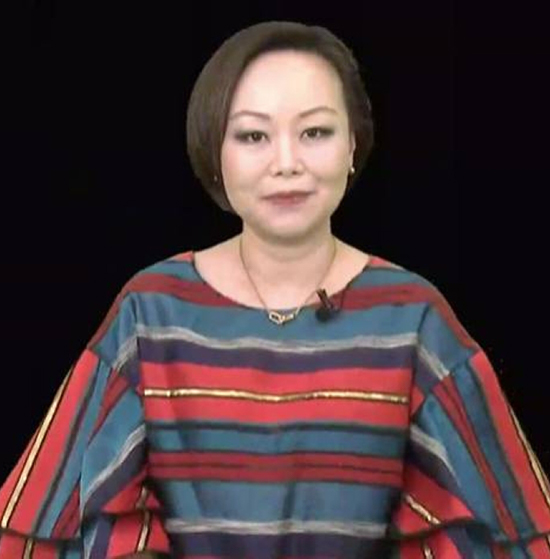 The Innovation award in particular stands out, as it acknowledges originality, creative contribution and outlook. KBDA shows participants that their efforts are recognized and deeply important.
As a member of the Network for Executive Women in Hospitality, I am honored to be able to empower women through opportunities for education, professional development, and networking.
Property Report: The theme of KBDA 2021 is 'Unveiling & Recognizing Outstanding Projects and Talents In Property Design Across Asia." What kind of projects and talents do you hope to unveil and recognize? What criteria are you most looking forward to in this awards competition?
Champalimaud: Creativity, originality, and innovation throughout the design process–to showcase the best of Asia Pacific design.
Participants should focus not just on the aesthetic of the space, but they must also acknowledge the practicality of the design and meet the project's criteria.
In doing so, creatives should be able to produce a project that is innovative yet enduring.
Some of the awards that I will be particularly interested in are 'Travel – Urban Hotels' (creative contribution to hospitality design in urban hotels, and a contribution to the advancement of guest experience and the hospitality industry), 'Leisure – Restaurant & Bar' (creative contribution to public spaces) and 'Sustainability' (efforts to reduce ecological footprint by reducing waste products and taking advantage of reusable materials.).
We at Champalimaud Design understand the sanctuary of space and the importance of details, and we have always aimed to create an environment that appeals to and elevates our clients' way of life.
Property Report: Following the success of KBDA local awards in previous years, why did Kohler decide to hold the KBDA at the Asia Pacific level this year?
Angel Yang: KBDA is a design award organized by Kohler to recognize promising designers in the industry. We have started in southeast Asian countries and this is the fourth time this year.
From 2016 to 2020, we have organized the Philippines / Indonesia / Vietnam KBDA and this year we have the Asia Pacific round because we gradually built up the reputation and awareness of the award in the region, so holding the KBDA regionally was an easy decision. It represents how we, as a company, continue to strengthen our presence in the Asia Pacific regions with strong growth potential and continue to be a strong brand in this industry.
We also recognize the artistry, professionalism, and talent of architects, designers, and developers, as it is ever evolving and adapting. There are big and rapid developments in the real estate and hospitality industry.
Property Report: What is the difference between these awards compared to other design awards?
Yang: The KBDA aims to be BOLDER. We hope to push for entries that have truly made an impact in the industry. We take on the challenge to be more, to give due credit, and to reward the bold ones who have made a difference in the practice and in the lives of its customers as well.
In addition to this, we do not only award interior designers and architects, but we also award the project itself. We value the fact that each project includes the contributions of developers, hotel owners, and operators, among others.
This proves that KBDA does not only focus on traditional categories like residential/ hospitality, we also have awards covering social and cultural space. We also specially award those influencers who have great contribution in sustainability, innovations, and restoration projects.
Property Report: What are the sustainability efforts of the company in producing excellent products (bathroom and kitchen fixtures)?
Yang: We have always believed that business and environmental sustainability can and should coexist. Our view is that environmental stewardship is not about compromise or tradeoffs, and business success can actually be enhanced while also improving the environment. This includes annually reducing our environmental footprint, driving new products that are more environmentally friendly, and using our industry leadership position for public education and advocacy. These concepts comprise the planks of our Environmental Sustainability Strategy that we adopted nearly a decade ago.
For example, the Clarity Water filters are an easy-to-use water purification system that do not require any electricity or sanitation infrastructure. Rain, wells and reservoirs water can be filled in the top portion of the filter and will run through a ceramic core to produce 99 percent protozoa and bacteria free water that is safe for consumption.
More recently, during the global pandemic, Kohler's Innovation for Good team is partnering with the University of Wisconsin-Madison Makerspace program to supply face shields to the state's health care facilities.