CLARK, PHILIPPINES – The Hann Group (Hann), owner and developer of the Widus Hotel & Casino and the Clark Marriott in Clark Freeport Zone, Pampanga, officially opens Hann Casino Resort — the first fully integrated resort in Clark. It brings to life the idea of a "millionaire's playground" where discerning guests can "Play Bold. Live Bold."
The all-new integrated lifestyle resort features Hann Casino, Clark Marriott, Swissotel Clark, and, in a few years, Mercure Hotel. Hann Casino Resort, the first premium sub-brand under the master brand Hann Resorts, will elevate the Philippines' gaming, entertainment, leisure, dining, hospitality, and shopping experience.
"Despite the undeniable disruption that the pandemic has caused, Hann's vision of creating the ultimate playground in Clark remains true and the same. We are set to open Clark's first fully integrated resort, and our guests can expect only the finest in hospitality and entertainment," said Daesik Han, chairman and CEO, Hann Philippines Inc. (HPI).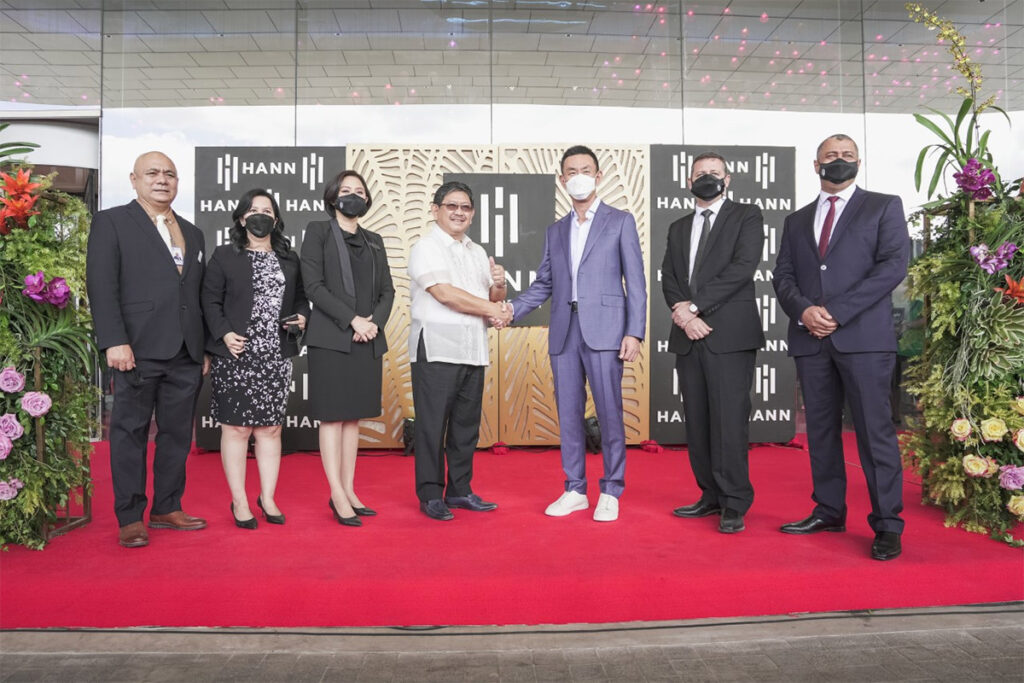 Opening in phases
Hann Casino Resort will open in phases, with the recent soft opening of Hann Casino and Swissotel Clark soon after, marking the first phase. Hann Casino is triple the size of the previous gaming area in Widus Hotel & Casino, featuring hundreds of table games and over 800 slot machines.
The second phase will see the grand launch of Hann Casino and the first flagship franchise of Swissotel Clark, a five-star international brand well-renowned for its intelligent design, quality craftsmanship, and mindful approach to sustainability. Swissotel Clark will also usher in top-notch international and local cuisines like no other.
"The soft opening of Hann Casino and Swissotel Clark will help kickstart the country's economy by providing much-needed jobs to Filipinos. By 2022, Hann Casino Resort is expected to employ more than 1,000 Filipinos," Han said.
Elevated gaming, dining, and shopping experience
Located across Clark Marriott, Hann Casino offers gamers a high-stakes gaming experience within a luxurious Filipino setting designed by international interior design company Aedas Interiors HK and local interior design company Aidea.
Furthermore, guests can be assured of Hann Casino's commitment to prioritizing the health and well-being of its guests and employees. Their existing safety protocols were enhanced to adhere to government-mandated measures. The air conditioning in the gaming areas use Under Floor Air Distribution (UFAD), which ensures that the air in the casino is continually cleaned of pollutants including tobacco smoke, volatile organic compounds, and critically, airborne pathogens such as the SARS-CoV-2 virus which causes COVID-19.
Foodies and shoppers with discriminating tastes will surely delight in Hann Casino Resorts' offerings. Guests can look forward to satisfying their varied food cravings with nine specialty outlets featuring both local and international cuisines. Meanwhile, guests can choose from a curated collection of sought-after brands that cater to the discerning shopper's taste. 
#Released