Will we return to the office soon or will work-from-home setups remain? What will our homes look like? Will residential buildings still be in? Or will gardens be a must now?
While there is optimism in the air, some trends observed last year will likely remain as the real estate market gradually recovers, experts said.
"We expect to see gradual recovery in the real estate market this year, as the economy adapts to well-controlled opening and as vaccination rates further improve especially in the countryside," said Claro Cordero, Cushman & Wakefield Philippines Director and Head of Research, Consulting & Advisory Services.
Hybrid work
For this year, Lobien Realty Group CEO Sheila Lobien said some major trends in the real estate market which were already observed last year, will continue.
This, she said, assumes that the COVID-19 situation will be under control by the second half of 2022, government will achieve its 70 percent vaccination rate target, there will be no new lethal COVID-19 variants and the government will continue with its monetary and fiscal policies to cushion the impact of the pandemic.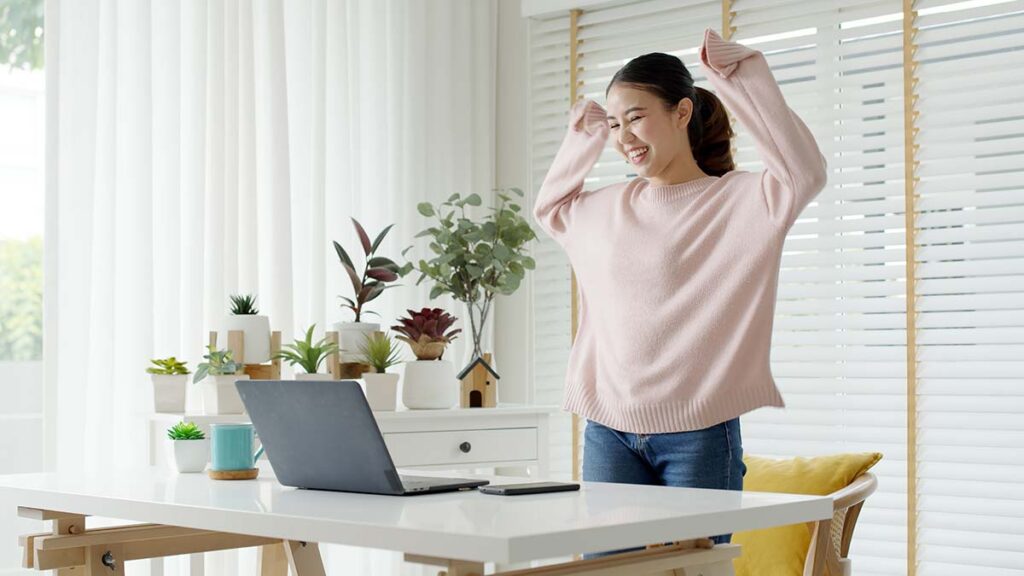 The hybrid work arrangement — a combination of office work and wfh arrangements — is one of the trends that will continue this year.
But Lobien sees a lower percentage of companies that will continue the WFH setups.
"The lower percentage is due to the reopening of the economy, the government mandate for Philippine Economic Zone Authority (PEZA) occupiers to return to work after March 2022 and the mostly traditional mindset and setup of companies in terms of the physical working environment in the Philippines where productivity is viewed alongside the labor force's physical presence," Lobien said.
In a recent report, however, Colliers Philippines urged the government to extend the WFH flexibility for PEZA registered business enterprises (RBEs) given the ongoing surge of COVID-19 cases.
"If not for this ongoing surge, many RBEs may have already started BTO (back-to-office) in the first quarter of 2022," said Colliers Philippines Associate Director of Office Services – Tenant Representation Kevin Jara.
For his part, Cordero also sees hybrid work to remain as the main strategy of occupiers in navigating 2022.
More office space take-up seen
Despite the continuation of the hybrid arrangement, Lobien expects office space take-up to improve in the second quarter of the year, as occupiers take advantage of lower rents, high vacancy rates and landlords' flexibility in the negotiation process.
Well-planned urban developments
Aside from the office market, Cordero said some trends would also remain in the residential market, particularly the focus on well-planned emerging urban developments and areas within and outside Metro Manila.
"The success of these developments is hinged on providing an elevated level of amenities such as highly functional and well-ventilated entrance lobbies, wellness spaces, concierge, or end-of-trip facilities that highlight wellness and sustainability," Cordero said.
In terms of product offerings, Lobien said major developers will mostly pick up from where they were pre-pandemic.
"We see no significant changes in the developers' product offerings compared to their pre-pandemic listings. However, there will definitely be some considerations within these developments to address some health concerns that were highlighted during the pandemic, which may include more open spaces and lower density developments for residential developments," Lobien said.
Developers will also continue with the township developments as the lockdowns highlighted the need for people to be near their place of work, the supermarket, drugstores, etc.
Outside metro manila
"Residential developments outside Metro Manila might also become more attractive to high-income individuals who equate mental and physical health with more open spaces and fresh air, like being near the beach," Lobien said.
Demand for mid- to high-end residential spaces will also likely continue as a result of the requirement for more spaces during the lockdowns, as well as homes being used for work and online school.
Revenge spending
For the retail market, Lobien said more revenge spending will likely happen this year.
This in turn, will support the rebound of the malls or the commercial retail space industry.
Colliers said it sees the delivery of 523,700 square meters of new retail space this year.
Overall, Lobien expressed optimism for the property market this year.
"We have a positive overall outlook for the Real Estate Industry for 2022, although this outlook should be cautiously viewed alongside certain economic indicators and the country's success in managing the COVID-19 situation," Lobien said.