Considered as one of the property hotspots in the country, the prospects for the Davao property market continue to be optimistic. This is driven by stable demand and supply of residential projects, ramping up of vaccination and booster shots by the government, complemented with ongoing infrastructure projects in the region.
In a previous Davao Property Briefing, Colliers Philippines noted a stable demand and sales of mid-income and affordable projects at the start of 2021. As the third largest condominium hotspot next to Manila and Metro Cebu, the take-up of the vertical projects in Davao is on the rise with the increased business interest and commercial activities in the area.
The infrastructure projects lined up are also expected to influence the escalation of residential property prices close to it. Among the major infrastructure projects eyed to open in 2022 are the Davao Coastal Road and Mindanao Railway Project (MRP). The Davao High Priority Bus System (HPBS) is also expected to be fully operational in 2023.
The incentives for provincial locators under the CREATE law are also projected to drive new investments outside Metro Manila unlocking land values in the Davao Region and other key growth areas in the countryside.
Township developments in Davao City
"As the quarantine restrictions relax and more businesses and industries reopen, our real estate sales are likewise improving," shares Tomas Lorenzo, CEO of Torre Lorenzo Development Corporation (TLDC). "People are realizing the benefits of living in integrated use developments close to offices and schools where all daily essentials are within reach. This is driving the take up of residential properties not just in Metro Manila but also in key provincial cities such as Davao."
From pioneering premium university residences, TLDC expanded its portfolio to include leisure and mixed-use developments such as the Dusit Thani Residence Davao in partnership with global hospitality brand Dusit International.
Part of the larger complex that also features dusitd2 Davao Hotel, unit owners of Dusit Thani Residence Davao have exclusive access to world-class amenities like a swimming pool, fitness center, and residential lobby. Residents get to enjoy privacy in their sleek, contemporary units complemented with breathtaking views of the Davao gulf.
Investors and residents also have the privilege of experiencing dusitD2's lap pool, spa, and fitness center at special rates. They also have access to some of the best culinary experiences in Davao City – Madayaw Café featuring major cuisines, Benjarong Bar and Restaurant for an authentic Thai cuisine experience, and Siam Lounge for intimate gatherings over tea.
Local tourism boost
The surge of "revenge travel" is also enhancing current local tourism and economic activity in the region. "There was an increase in bookings across all our Dusit properties in Davao once the lockdown restrictions started to ease. In fact, we're getting bookings similar to our pre-pandemic levels for leisure guests, corporate groups, and events like weddings and birthdays," shares Lorenzo.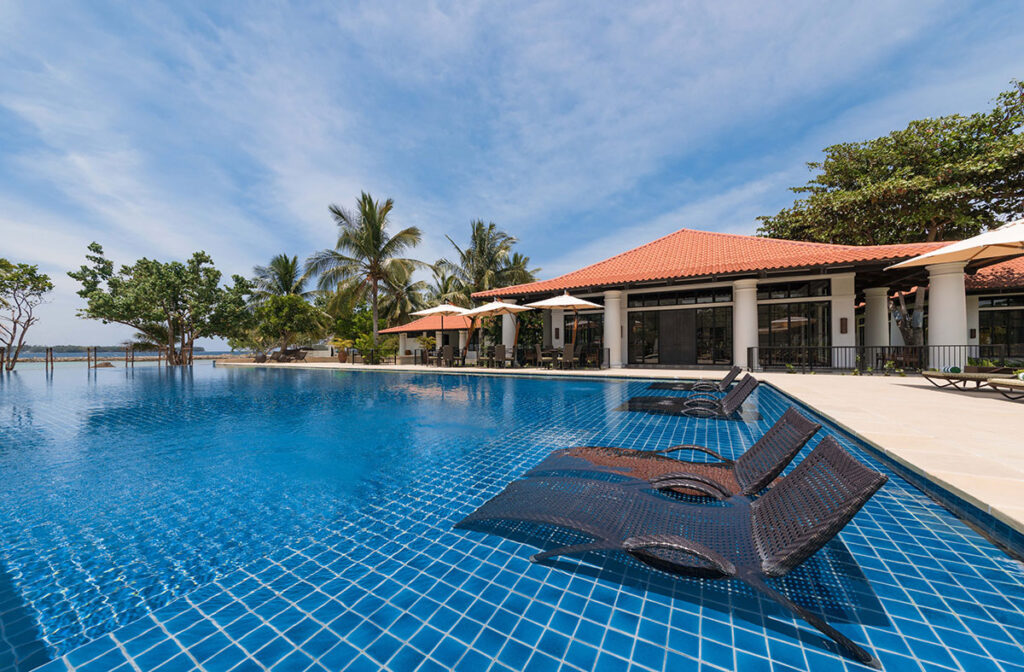 Lorenzo explains that at Dusit Thani Lubi Plantation Resort in Davao de Oro, travelers are receptive to the concept of individual villas with private pool because it's open-air and ideal for social distancing. Located in the heart of Davao gulf, the resort features an exclusive white sand beach, spa, dining experiences, water sports, indoor and outdoor activities that individuals and families can enjoy.
"One of the key factors that contributed to the warm reception of both investors and travelers in our Davao developments is our commitment to safety and security. Our topnotch property management team adheres to the strictest safety standards across all properties. On top of that, all staff of the residences and hotel are all fully vaccinated. All of these make our investors and guests feel safe when they are in our properties," says Lorenzo.
While there was a cooling of demand in real estate due to the consecutive lockdowns, the Davao property market is gaining momentum as consumers and investors resume spending. The city is benefitting from the relaxation of quarantine classifications, ongoing vaccination and booster drive, as well as anticipated completion of infrastructure projects in Mindanao.
#BrandedUp