The New Clark City Athletics Stadium was among the nine Filipino projects shortlisted to compete in 11 categories at the prestigious World Architecture Festival (WAF). Recently, it was conferred the "Highly Commended" recognition in the Completed Buildings – Sport Category, cementing its status as one of the world's best architectural structures in recent years. The impressive structure was also previously nominated as one of the top 10 best stadiums in the world at the annual Stadium of the Year Awards.
The World Architecture Festival is one of the world's largest architectural events, highlighted by its awards competition dedicated to celebrating international excellence in architecture.
A work of art
"This recognition from internationally acclaimed jurors of the most prestigious architectural festival is affirmation that New Clark City's Athletics Stadium is not only a state-of-the art sports facility, but a work of art," said Atty. Aristotle Batuhan, officer-in-charge of the Bases Conversion and Development Authority's (BCDA) Office of the President and CEO. He congratulated BCDA's architectural consultant Budji+Royal Architecture+Design, development partner MTD Philippines Inc., and the hundreds of Filipino workers who worked hard to construct the stadium.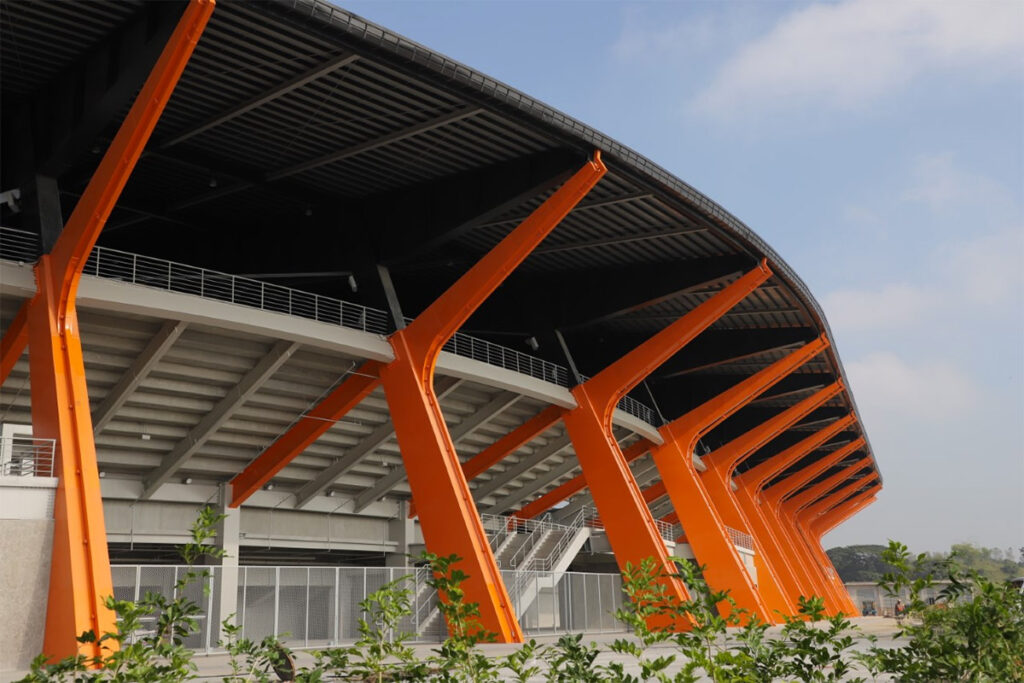 Royal Pineda, principal architect and CEO of Budji+Royal, said, "This brought out a new attitude of the Filipino. It planted the seed of betterment, optimism, commitment. This motivates us as a nation."
Built in 18 months
MTD Philippines executed the stadium's design within a period of 18 months. This design celebrates Filipino resilience, taking inspiration from the "caldera" or crater of Mount Pinatubo and the contours of the Sierra Madre ranges, along with the festive details of the parol or the Christmas lanterns of Pampanga.
With 20,000 seats, a nine-lane 400-meter track and field, and another four-lane warm-up track, the New Clark City Athletics Stadium is the first-ever facility in the country to receive a Class 1 certification from the International Association of Athletics Federations (IAAF). It served as a venue for the 30th Southeast Asian Games in 2019.
In the words of Atty. Batuhan, the recognition is a step closer towards the goal of making New Clark City as the country's next top sports tourism destination.