To say that COVID-19 changed the world is an understatement. Businesses, big or small, have had to deal with seemingly insurmountable challenges.
It thus became a year of adapting, moving and responding to the changing times.
SM Development Corporation (SMDC), the Sy-owned property developer is no exception. But the company took a step further, reinforcing and accelerating initiatives and plans laid down long before the pandemic struck.
The result is a company that is enabling Filipinos, now more than ever, to thrive, grow and live in its communities, now made even more sustainable and inclusive through designs that are even more future-proof than ever; spaces that are more livable and breathable and living standards that meet the changing needs of the times.
Award-winning developments in the city
SMDC's residential developments, for instance, reflect these higher standards, all with the aim of providing Filipinos more options to experience elevated standards of living that are nothing short of attainable.
Take for example SMDC's Gold Residences in the Gold City was awarded Best Mixed-Use Development, and will go on to represent the Philippines in the regional PropertyGuru Awards.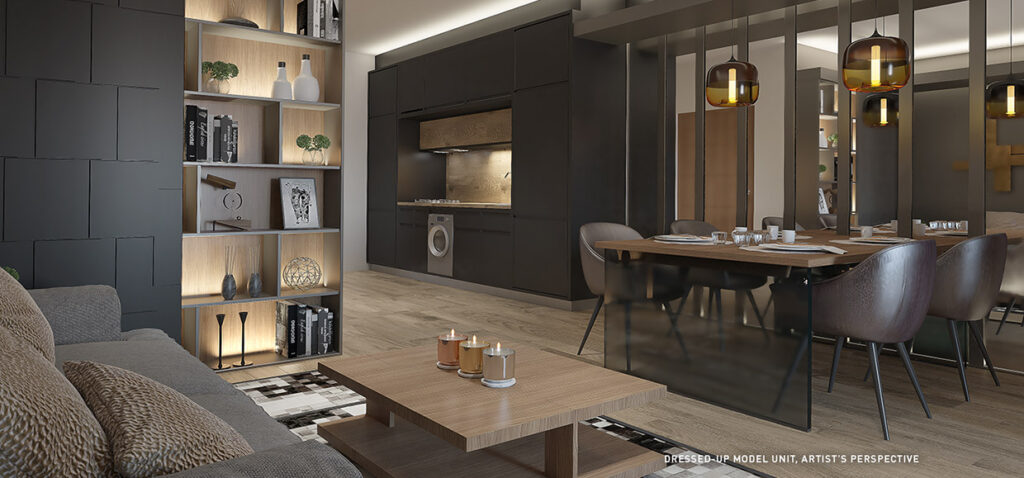 The development is the runaway winner in the 9th PropertyGuru Philippines Property Awards, bagging the Best Mid Rise Condo Development (Philippines) and Best Lifestyle Development, among several other awards, which are a recognition of Gold Residences' unique features that make it stand out from the rest.
It is the kind of development that provides a modern, opulent and bespoke lifestyle integrated in a world-class township development that is near the country's main gateway and a short distance from nearby, bustling cities.
Garden communities in the country's growth areas
Just last month, SDMC unveiled its Mid-rise Garden Communities which will soon rise all over the Philippines, in response to the needs of the times such as bigger and more breathable and green spaces.
This is part of SMDC's commitment to providing Filipinos worthy property investments through foolproof and exceptional buildings while staying true to its advocacy of sustainability through the establishment of integrated communities.
SMDC Mid-rise Garden Communities will have four-storey residential condominium buildings that are surrounded by sprawling gardens and wide open spaces. The layout in these master planned communities is carefully planned and designed in such a way that both sides of the buildings are surrounded by linear parks and green landscape so that residents feel they are looking out to their very own gardens.
The whole idea is to create sustainable, safe and thriving green communities.
SMDC Mid-Rise Garden communities fulfill the aspirations of every Filipino family to live safely, conveniently and comfortably in different progressive areas across the country.
This will be the new standard of an upgraded lifestyle by providing sustainable master-planned communities that feature complete facilities and will be professionally managed by a property management company.
It's a testament to SMDC chairman Henry Sy Jr.'s vision of making the country a nation of homeowners, and enabling Filipinos to live and experience elevated standards which, at the same time, are attainable.
The buildings themselves are complete developments with hotel-like lobby, resort-style amenities and retail areas, or within the complex of an SM Mall.
To put it simply, with these Mid-rise Garden Communities, Filipinos get the best of both worlds – vertical modern living experience in what feels like a gated house and lot community.
One example of such Mid-rise Garden Community is Calm Residences, a gated tranquil community in the midst of the highly progressive city of Sta. Rosa, Laguna.
Calm Residences is a suburban walkable garden community with easy access to commercial spaces and transport hubs. It features interconnected linear parks, complete resort-style amenities and sports facilities, lobbies and lounges with strong wifi connections for families and working professionals who long to live in a safe, secure and tranquil home for him and his family.
A proper home-office for entrepreneurs
SMDC has likewise introduced developments that put new meaning to work-from-home or remote working.
One example is its latest development in Gold City, the Gold RESO (Residential-Office), a modern development that provides the luxury and comforts of a premium condominium with features and amenities suited for working professionals and entrepreneurs.
Essentially, it allows entrepreneurs to own their own office space, which is designed to be stay-in ready for round-the-clock shifts and with features, amenities and services best suited for the entrepreneurial lifestyle.
It re-defines remote working with a development that seamlessly combines the luxury and comforts of a home, with the complete functionality and efficiency of a state-of-the-art office.
In short, SMDC RESO Developments are enablers of the Filipino entrepreneur's success.
In Gold RESO in Paranaque for instance, new and starting companies can have a coveted business address and the units are designed to make living and working co-exist seamlessly. Units have access to natural light and ventilation, sufficient electrical sockets, fiber optic internet and 100 percent back-up power.
There are enough meeting rooms and co-working spaces and an integrated commercial hub.
And living up to its goal of setting the gold standard, Gold RESO offers various passive and active outdoor amenities.
Occupants can use the courtyard for leisure, relaxation and business meetings, al-fresco style. There's also a fitness hub that has a fully-equipped gym and yoga studio.
Sustainable communities for more Filipinos
Moving forward, SMDC is bringing these developments in areas outside Metro Manila, across the three regions of the country, to make sure that more Filipinos can experience a new and more livable ecosystem.
"Our founding chairman Henry Sy Jr.'s vision is to build a nation of homeowners, where Filipinos have access to everything that they may need in order to live the good life today and for generations to come, in a community that allows them to live happily, healthily, securely and sustainably," said SMDC president Jose Mari Banzon.
In all, SMDC's vision is to build an ecosystem of sustainable and inclusive communities where more people can take part in shared prosperity and growth for a better tomorrow.
Indeed for SMDC, 2021 wasn't just about adapting to the changing times but responding to these changes with passion and fervor to help Filipinos live more meaningful, sustainable and lasting lives.