The projected recovery of the Philippine economy by next year spells optimism for the recovery of the overall Philippine real estate market, including the office market.
Colliers Philippines said it sees a potential rebound in office space absorption in 2022, partly influenced by a more optimistic business sentiment in the next 12 months.
It cited the results of the Bangko Sentral ng Pilipinas (BSP) Business Expectations Survey (BES) in the third quarter of the year, which showed that the availability of more vaccines, easing of lockdowns, and improving economic conditions are likely to support an improvement in business activities.
"Colliers believes that office leasing recovery will hinge on ramped-up COVID-19 vaccination, which should enable more employees to report back to their workplaces," Colliers said.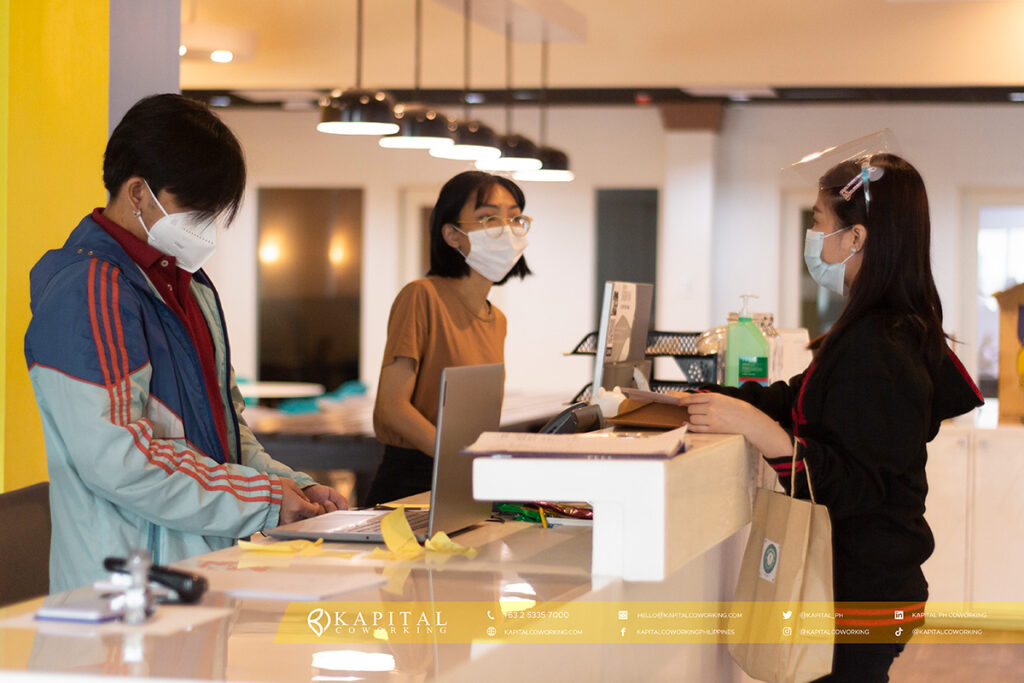 While demand for office spaces is on its way to recovery, this does not mean that companies will bring in all their employees back to their workplaces in an instant.
"Amid the government lifting mobility restrictions, full office occupancy is not expected to return to pre-pandemic levels for another two to three quarters," KMC Savills said in its third-quarter Metro Manila office briefing.
"Work-from-home options and overall increased flexibility within the workplace will likely continue, causing occupiers to reevaluate their office needs and negotiate shorter lease terms," it added.
Co-working will cater to hybrid needs
In its recent Philippine office and investment market beat report, Cushman & Wakefield Philippines said office space demand is expected to normalize over the long term. This will happen as space density expands to address prescribed health protocols amidst the blended or hybrid workforce arrangements, such as partly working in the office and partly working from home.
For some companies, one effective way to implement hybrid work arrangements is by tapping the co-working sector.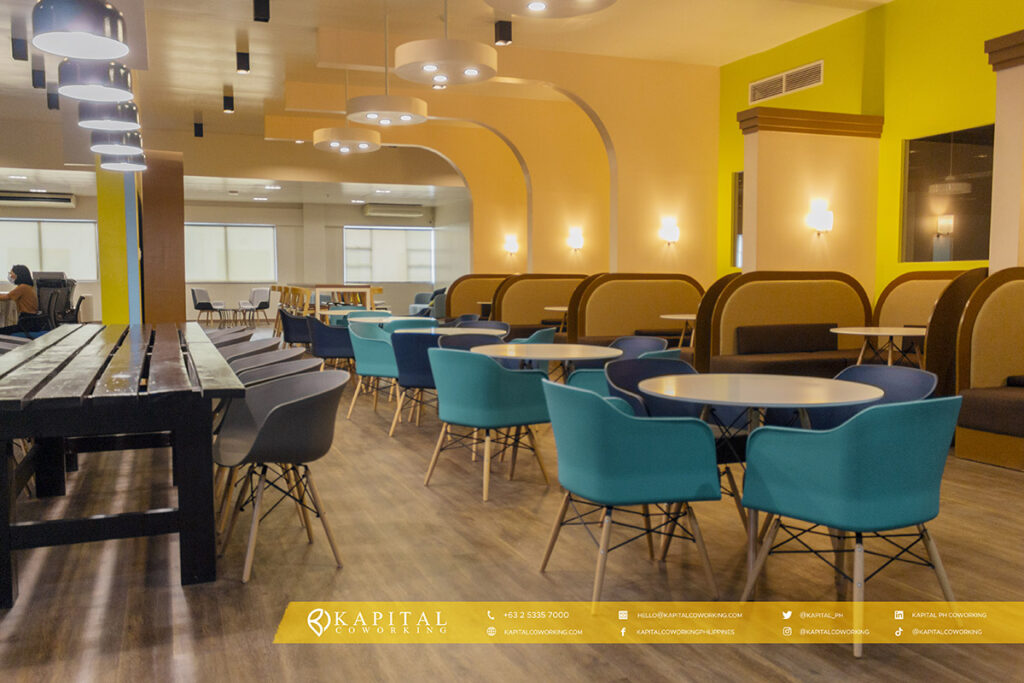 "Over the last 18 months, the use of co-working spaces has evolved into a strategic tool for corporates to be used in occupancy planning and optimization," Cushman & Wakefield Philippines Director and Head of Research, Consulting & Advisory Services Claro Cordero said in an email.
Cordero emphasized that as global best practices in ensuring safe and healthy spaces for employees emerge, corporate occupiers rely on co-working spaces to optimize their existing real estate portfolio.
"Further, as hybrid work arrangements persist, corporate occupiers will continue to use the co-working spaces to manage and retain top talents who opt to remain agile and work outside of their respective main headquarters despite easing of community restrictions," Cordero added.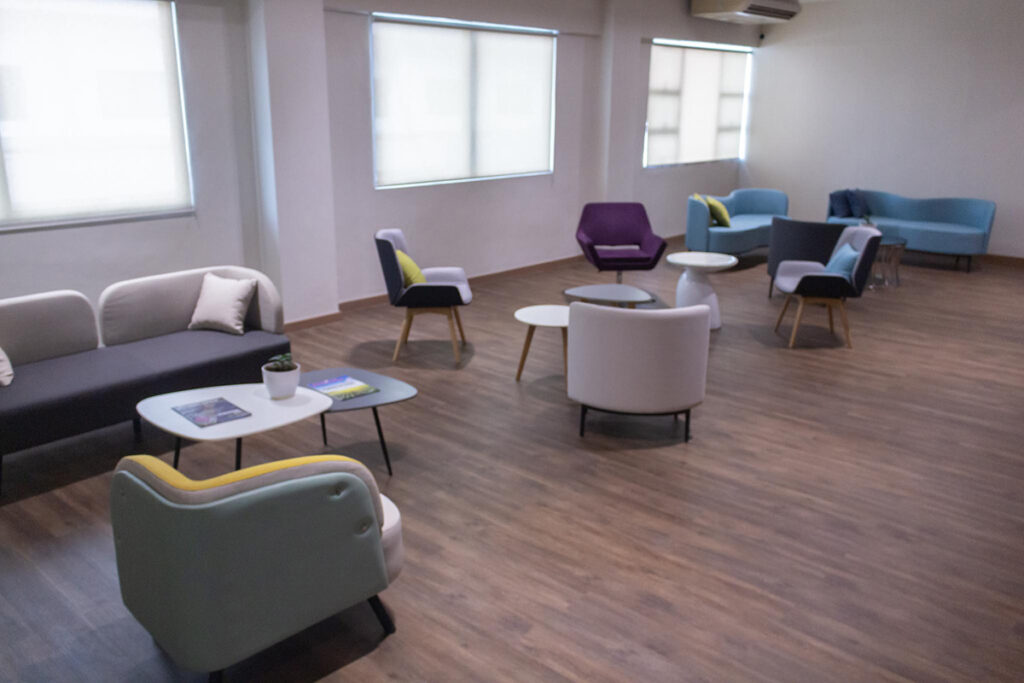 With the potential of shared or co-working spaces to cater to the flexible needs of occupiers, Cordero emphasized that the future of the sector remains bright despite the pandemic.
"The need for co-working spaces is highlighted as occupiers face major disruption in terms of space planning and talent retention," he added.
Cordero urged companies to revisit their respective workplace strategies to firm up and identify future real estate requirements to take advantage of the flexibility being offered by several landlords and operators.
"Corporate occupiers need to work on planning the long-term occupancy trends that will be able to attract and inspire employees and talents to move back to the physical office spaces," he said.
Flexibility to remain
Property services firms are emphasizing that flexibility is seen to remain a key trend in the office market moving forward.
According to Colliers, some multinational companies (MNCs) have been observed to opt for short-term renewals and consider flexible workspaces.
Colliers believes that flexibility will play a crucial role in a firm's business continuity plan.
Among the locations with a significant amount of vacant and flexible workspaces are Makati CBD and Fort Bonifacio.
Jones Lang LaSalle (JLL) Philippines head of research and consultancy Janlo de los Reyes said earlier that while many occupiers are pushing office re-entry timelines to 2022, some are still uncertain about their space requirements moving forward.
"Many are still uncertain about their space requirements in the next few years, with some already piloting hybrid work setup—and this will push a lot of the leasing decisions up until the fourth quarter or even next year," de los Reyes said.
He emphasized that the need for flexibility is likely to remain not just in the office market next year but in the real estate market as a whole.
"It's still going to be a continuous fluid environment that the real estate market will be in. Flexibility and agility, which have been a recurring theme across different sectors, will serve as key instruments in treading uncertainties in the market," de los Reyes said.