If you are a vegetarian or vegan and you find yourself in Alfonso, Cavite, you have to stop by Sentro Botanikos, a 3-hectare eco-farm and vegetarian café that opened in 2018. The same goes if you're not one but love feasting on healthful organic greens once in a while.
Owned by husband and wife Bubong and Sol Antonio, along with their friend and business partner Joel Carlos of the Azotea Greens (Baguio) fame, Sentro Botanikos offers the farm-to-table concept to customers.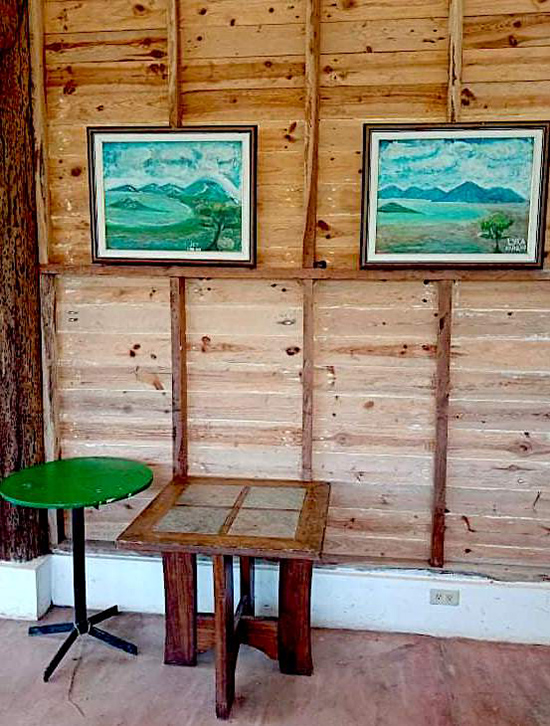 "The café itself is made from recycled materials because we believe that the plant-based concept is related to environmental sustainability and protection," says Joel Carlos, who is himself a vegetarian and has been one for twenty years.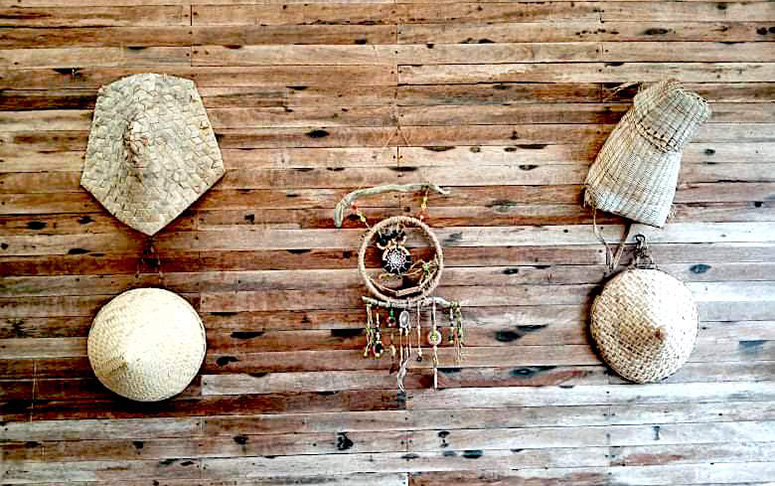 The café serves plant-based dishes made with organic vegetables and herbs that are usually grown on the farm. Some of their bestsellers include the following hearty and healthy non-meat dishes: mushroom sisig, adobo ni lola, G-bulalo, and kare-kare with D'bagoong, which is farm-made and plant-based, of course. The Sentro Botanikos coffee is a blend of barako and arabica beans, and their Tsaang Bughaw is made with blue ternatea flowers, tarragon, honey, and calamansi.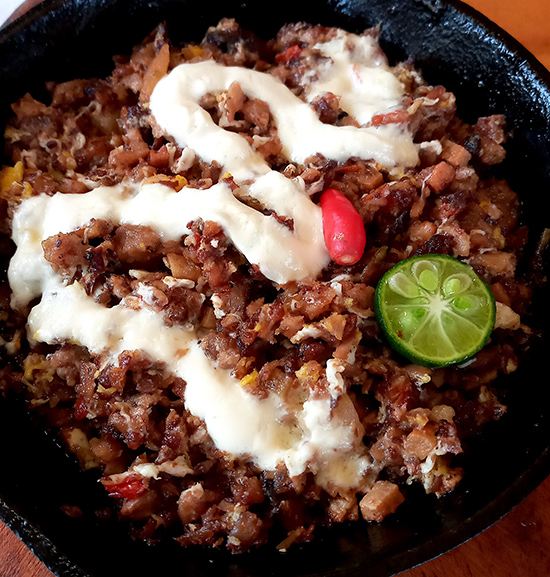 They also sell bottled D'bagoong, M-chon (an all-around sauce that's great with fried dishes), Sukang Irok (made from sugar palm and nut blossoms, and fermented in earthen jars), and Pineapple Chili Herb Sauce. Customers love buying these bottled favorites to take home.
The café does not just serve dishes to dine-in customers and deliver vegetables, bottled food items, and meals, they also open the space for seminars, art exhibits, and workshops. A pottery-making workshop was held recently at Sentro Botanikos.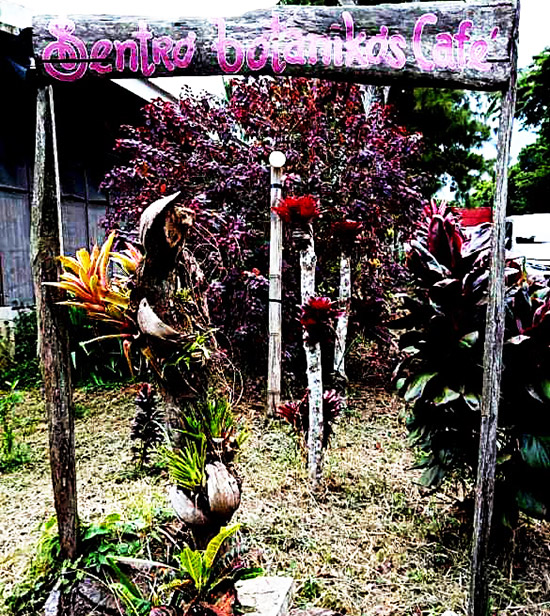 "We're also open for farm tours, retreats, parties and receptions, meetings, and events like team building activities," says Joel Carlos. "And we sometimes hold seminars on organic gardening, vegetarian cooking, and so on."
There are guest rooms available for clients who may want to spend an evening or two on the farm. Guests are also welcome to pitch their tents on the farm grounds in case they wish to spend the night stargazing while enjoying the cool breeze that Alfonso is famous for.
Sentro Botanikos is open daily from 12 noon to 9:00 p.m. Diners are advised to reserve via 0917-315-8335 or [email protected] Do check their Facebook page and Instagram