Homebuyers and investors naturally gravitate toward developments that offer greater mobility and accessibility. With the country's more than 100 infrastructure projects—either completed or in the pipeline—the value of properties near key transportation infrastructure developments continues to increase, leading to faster economic growth in major regions like Metro Manila and Southern Luzon.
"Big-ticket infrastructure developments are designed to improve traffic flow and increase people's access to services and business and job opportunities. Road infrastructures open doors for economic progress, on top of providing greater mobility, connectivity to other cities, and sustainability. Investing in such properties are deemed attractive because their value will appreciate over time," explained Duane A.X. Santos, executive vice president and general manager of Greenfield Development Corp. (GDC), a diversified real estate developer that is behind the master-planned communities Greenfield District in Mandaluyong City and Greenfield City in Sta. Rosa, Laguna.
Faster travel time
The Cavite-Laguna Expressway (CALAX), the North Luzon Expressway (NLEX)-South Luzon Expressway (SLEX) Connector Road, and the Sta. Monica-Lawton Bridge (more popularly known as Kalayaan Bridge) contribute to the increasing buyer interest for GDC's flagship mixed-use projects.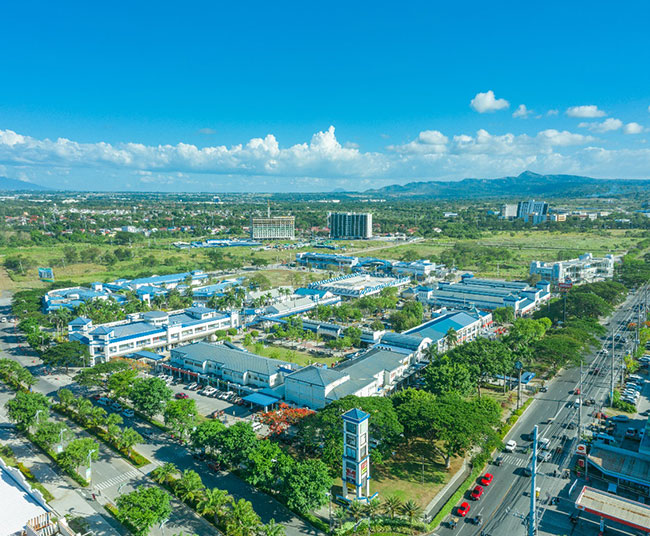 CALAX, which is currently partly operational, cuts travel time between Manila–Cavite Expressway (CAVITEX) and SLEX to approximately 45 minutes from 90 minutes. Motorists have also been enjoying faster mobility because of the NLEX-SLEX Connector Road, which reportedly reduces travel time between the two expressways to 20 minutes.
Greenfield: A city within a park
Greenfield City, a 400-hectare commercial and residential gem in Sta. Rosa, Laguna and GDC's banner development, is a verdant metropolis that can be accessed via the Sta. Rosa Interchange, Eton-Greenfield exit, and Greenfield-Unilab exit. This sprawling community promises to offer refuge to families and individuals who are seeking balance in their lives.
""Part of Greenfield City's unique value proposition as the first city within a park is its commitment to promoting a balance between a fast-paced and modern living and a refreshing and laidback lifestyle away from the metropolis' hustle and bustle. CALAX and the NLEX-SLEX Connector Road have made it easier for more people to gain access to this promise," Santos said.
Greenfield City is home to four residential communities (Trava, Solen Residences, Pramana, and Zadia), three commercial centers (Laguna Central, Arcadia, and Paseo Outlets), two business districts (Sta. Rosa Business Parks 1 and 2), and one industrial park (Greenfield Autopark).
Greenfield district: Smart and connected
Like Greenfield City, GDC's Greenfield District, a 15-hectare, eco-friendly urban development located at the heart of Mandaluyong's Central Business District, continues to attract property buyers. The opening of the Kalayaan Bridge across the Pasig River is set to bring this interest to the next level.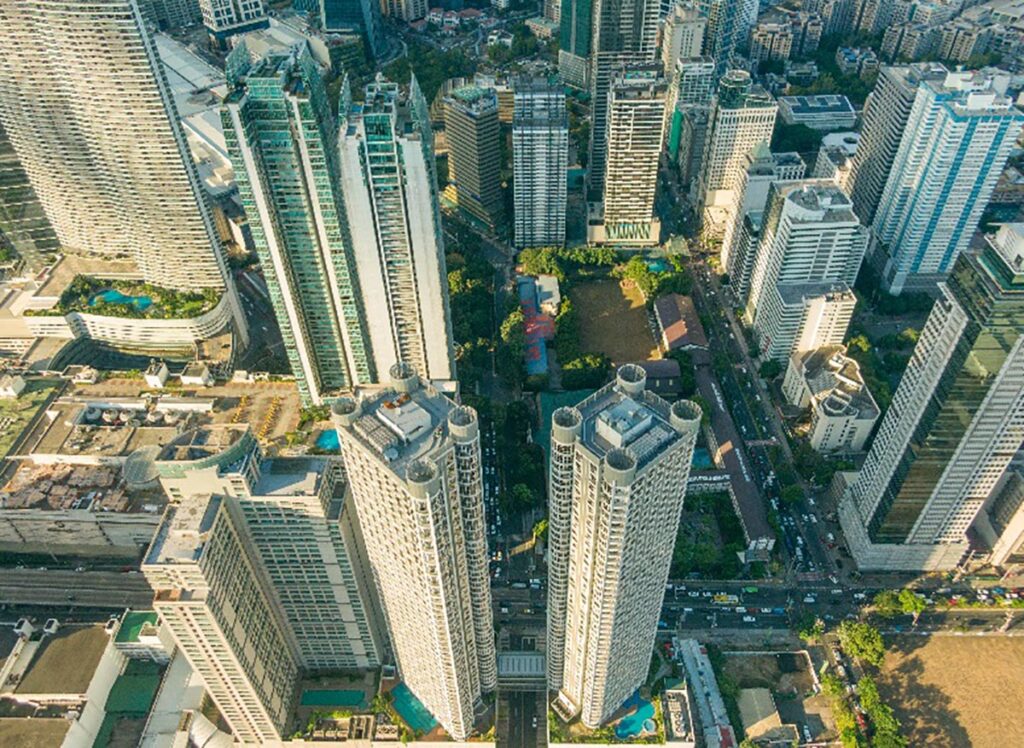 Because of the 613-meter, two-way Kalayaan Bridge, motorists can reach Pasig and Mandaluyong from Kalayaan Avenue in Makati and Bonifacio Global City in Taguig in 12 minutes. Greenfield District, which is bordered by the main thoroughfares EDSA and Shaw Boulevard, benefits from this connectivity as it is a mere five-minute drive from the Pasig River.
According to GDC, the Kalayaan Bridge has reinforced the Future-Ready Greenfield District's pledge of a "smart and connected" lifestyle, which is already reflected in the community's overall design. Buildings within Greenfield District are technologically interconnected via a fiber-optic framework. Moreover, the District is home to modern high-rise buildings such as the Twin Oaks Place and Zitan Condominiums. It is also very popular because of its green, open spaces and pedestrian-oriented neighborhood.