When we think about prime residential spaces in Metro Manila, Makati and BGC are the usual locations that come to mind. These areas have the elements of a successful city: easy road access, conveniences within reach, as well as leisure and office spaces that fulfill everyday lifestyle needs. With these same elements at par, C5 in Pasig is poised to bloom as the next investment hotspot.
Progressive Pasig
The C5 Corridor is already being recognized not only as a main thoroughfare and a crucial location connector, but also as a budding position for mixed-use developments.
It's a network of roads and bridges that forms the fifth beltway of Metro Manila, and connects the cities of Las Piñas, Makati, Parañaque, Pasay, Pasig, Quezon City, Taguig, and Valenzuela. With easy road access to southbound and northbound routes, it is fast becoming an in-demand office and residential hotspot.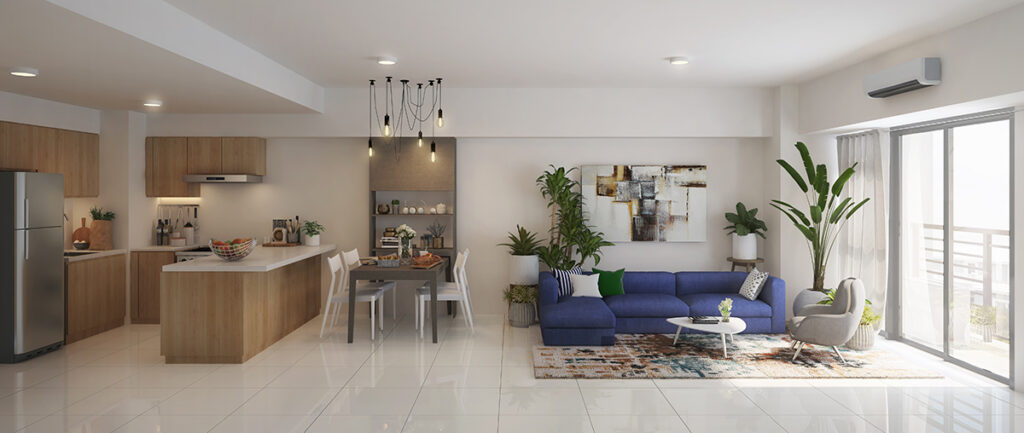 C5 is likewise a bustling home to large-scale commercial and retail districts, along with some of the country's most important centers of commerce, business, government, and entertainment. Known retail establishments in the C5-Pasig area are Ayala Mall's 30th, Tiendesitas, Shangri-La Plaza, SM Megamall, and The Podium, among others. A few of the key institutions in these parts include St. Paul College Pasig, St. Pedro Poveda College, Lourdes School in Mandaluyong, the Philippine Sports Complex, and The Medical Center.
With plenty of new developments underway, C5 is set to attract the spotlight for even more prime investments in the city.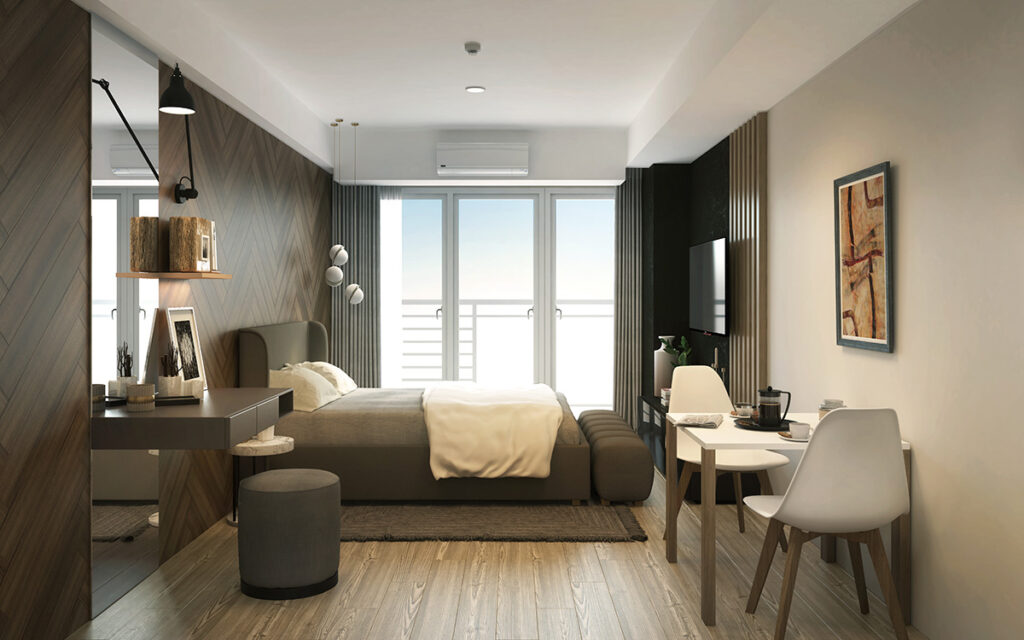 Parklinks: An Iconic Green Landmark
Seeing the potential in C5-Pasig, two of the country's leading property developers are working together to bring a vibrant new destination to life. Eton Properties and Ayala Land thoughtfully master-planned Parklinks, where a vast parks system synthesizes diverse environments that create ideal spaces for living, working, and leisure.
Parklinks is the biggest mixed-use estate along the thriving C5 corridor, and a signature green landmark in the city. This 35-hectare mixed-use estate connects Quezon City and Pasig, and offers a refreshing urban lifestyle delicately balanced with green, open spaces.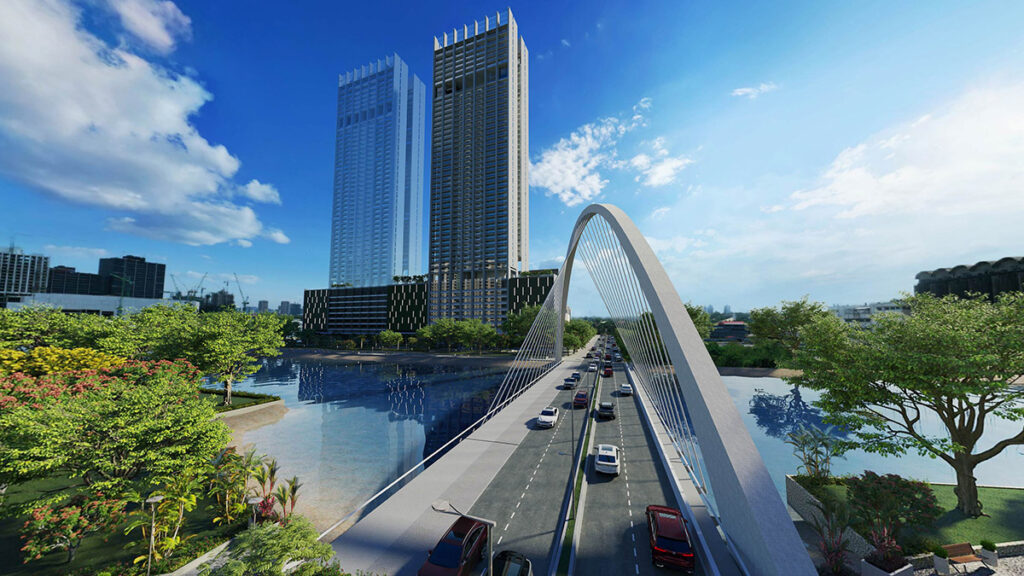 Highly accessible via C5, Amang Rodriguez Avenue, and Ortigas Avenue, the estate is strategically located as a convergence point for urban centers in Makati, BGC, Ortigas, and Quezon City. Its iconic, 110-meter long Parklinks Bridge connects to Pasig and Quezon City across the Marikina River.
The Parklinks Mall, on the other hand, marks the C5 frontage of the estate, and will feature a unique fusion of fresh retail concepts, contemporary office spaces, and a sports complex. Parklinks is also linked together by a vibrant park and road network that will allow easy mobility, including an eco-park, eco esplanade, eco terraces, eco forest, and an eco-center, as well as dedicated bike lanes and walking paths. Overall, 50 percent of this sustainable estate will be dedicated to pocket gardens, activated parks, and spaces for outdoor activities, so one is just three minutes away from green spaces at any point.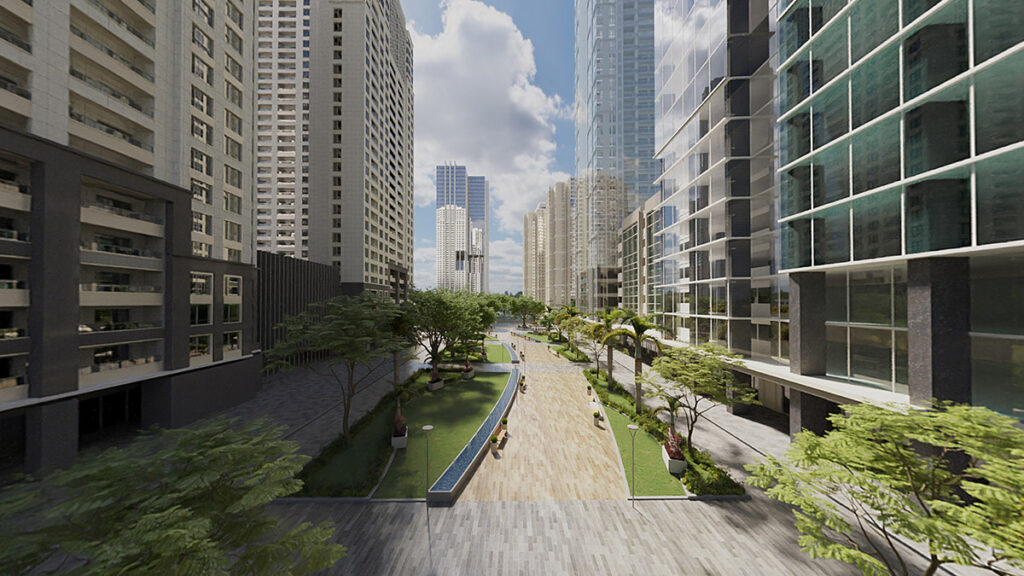 The Lattice at Parklinks by Alveo
The Lattice is Alveo Land's first residential tower in Parklinks. It is located right in front of the Eco-Center, a 3-hectare central park that will feature an open lawn and an expansive garden area perfect for outdoor activities. Being connected to the park, a wide range of shopping, dining, and entertainment options blooms in your neighborhood.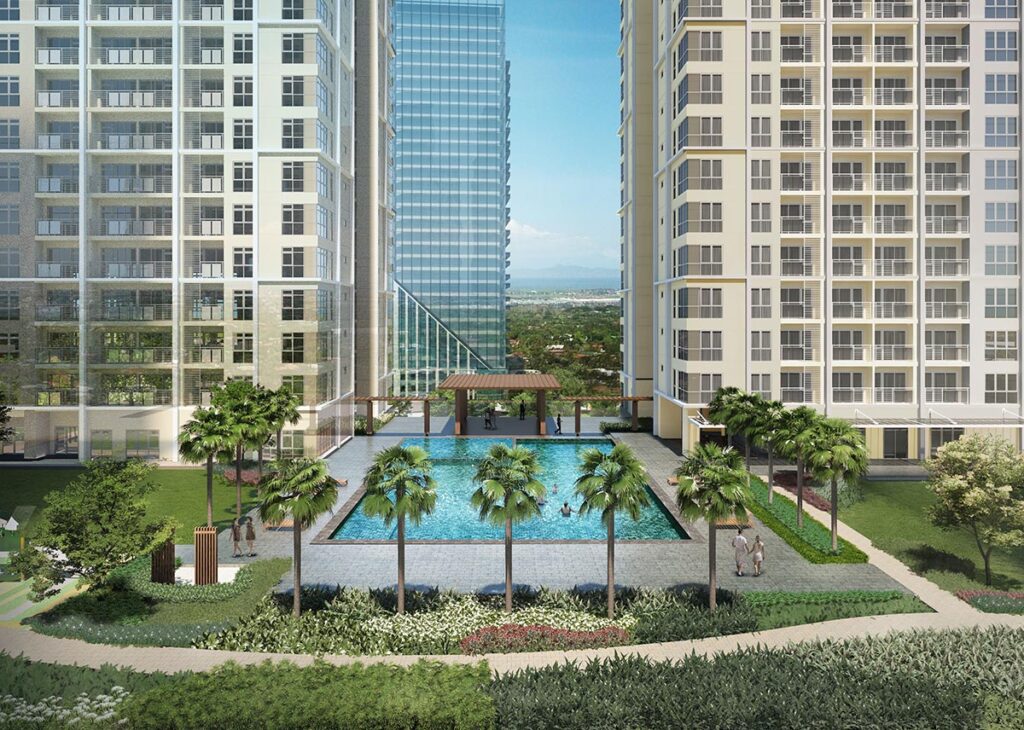 The Lattice's modern and invigorating design includes a lobby with views of the park, and an amenity deck that features an open lawn, pools, and view decks. Its indoor spaces will also be interlaced with refreshing views, as homes open up to parks and green spaces that create a seamless, flowing atmosphere. Enjoy the feeling of being outdoors, while reveling in the magnificent views of the Parklinks estate.
Offering 530 units ranging from approx. 30-295 sqm, The Lattice at Parklinks is the ideal parkside city living experience inside this green-focused estate.
* * *
 To learn more about Alveo's The Lattice at Parklinks, visit www.alveoland.com.ph