Sipalay is a city in Negros Occidental surrounded by farmlands and the Sulu Sea in the west. From Bacolod or Dumaguete, it's a 4- to 5-hour scenic bus ride away. The city once thrived as a mining economy for four decades, which earned for it the label Jewel of the Sugar Island. Naturally, it became popular for its rich minerals and the breathtaking beauty of its landscapes.
As Sipalay now moves toward safe and sustainable tourism, it is committed to protecting and conserving its natural resources. The Dul-ongan Mangrove Eco-park and Protected Area is a 35-hectare stretch that features greenery and islets that help to stabilize the coastal ecosystem. Three upland forests within the protected areas serve as shelter to endemic wildlife. It is also home to eight marine sanctuaries, mangrove forests, and seagrass ecosystems. 
Manami blooms amidst a nature sanctuary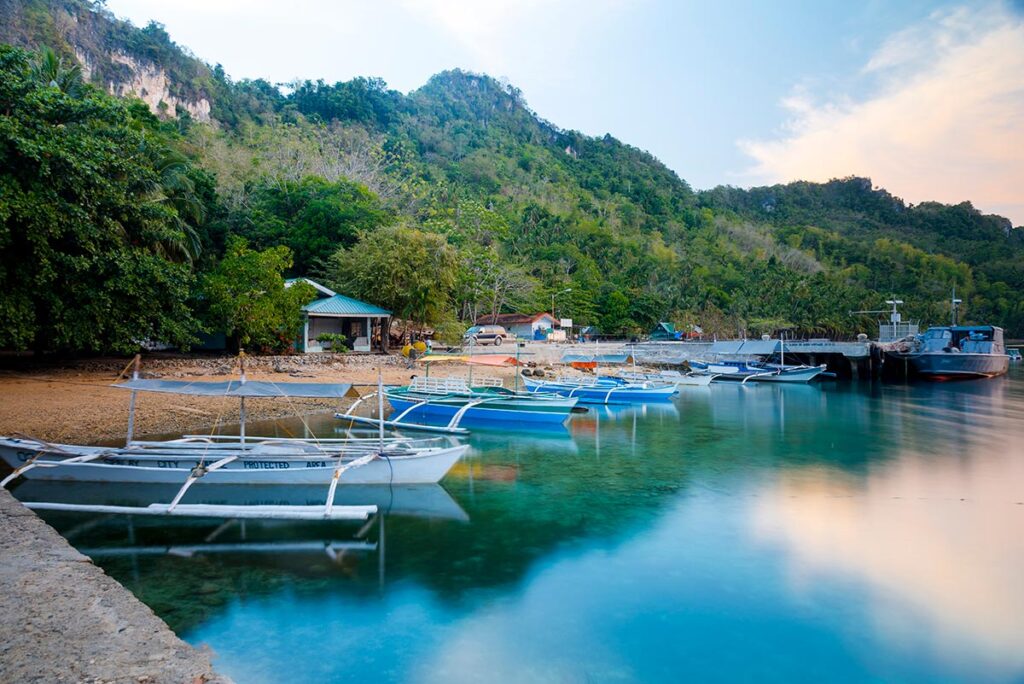 Opening its doors in 2022, Manami Resort is poised to become a holistic healing ground and natural venue for mind-body pampering and wellness. It is an architectural marvel built on a hillside near Campomanes Bay, and it's set to welcome guests to any of its 18 lush villas and 12 suites situated on top of massive stones. Providing safe and well-appointed areas for restoration, these private spaces combine the poetic heritage of Spanish haciendas and the serenity arising from the gentle ocean waters and the surrounding woodlands.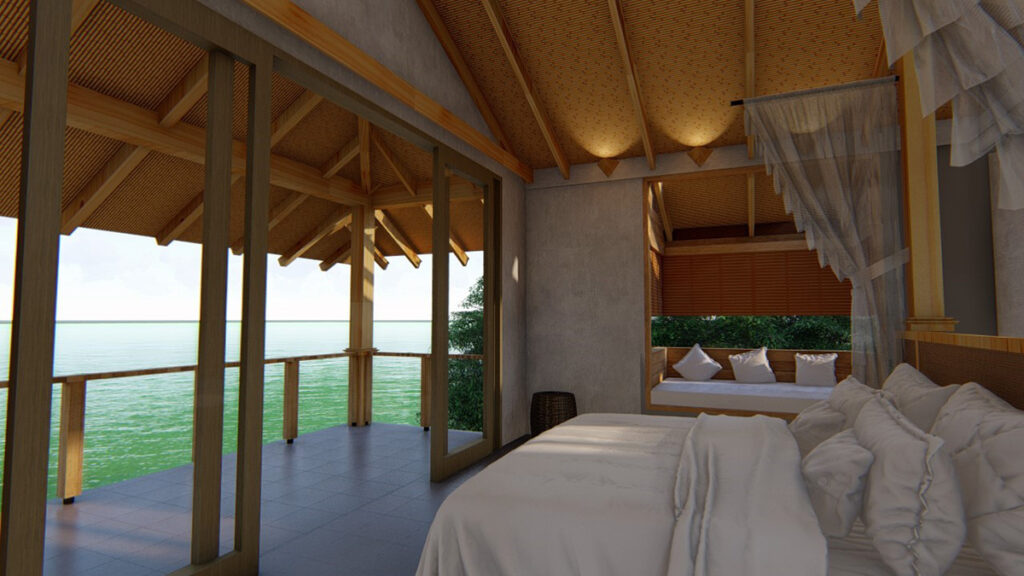 Manami Resort will have wide and modern spaces, walkways and trails, natural mise-en-scène, and wellness amenities such as a spa and pools. There are spaces for solitude and relaxation for guests who may want to take inspiration or work in areas that are naturally concealed. The rich flora and fauna of Manami also make it a dreamy wedding destination. Its green groves, pristine shorelines, and serene ocean landscape work together to make it the perfect haven for intimate celebrations. Finally, nature walks, meditation programs, and activities on healthy nutrition are just some of the possible activities that can be explored in Manami.
The distinct attractions of Sipalay
The locale has many hilly islets, the most famous of which are the 19 islets of Sambulawan. These lumps of land naturally float on emerald green waters and mangrove trails. More clumps of islets, limestone cliffs, and pristine beaches are found in Campomanes Bay, a protected marine sanctuary that is home to one of the 43 dive sites in the city, the S/S Panay. One can also take a deep dive to Julien's Wreck, MV Guimaras, or MS Jojo. For non-divers, the shallower but pristine waters of the Sugar Beach and Punta Ballo Beach beckon.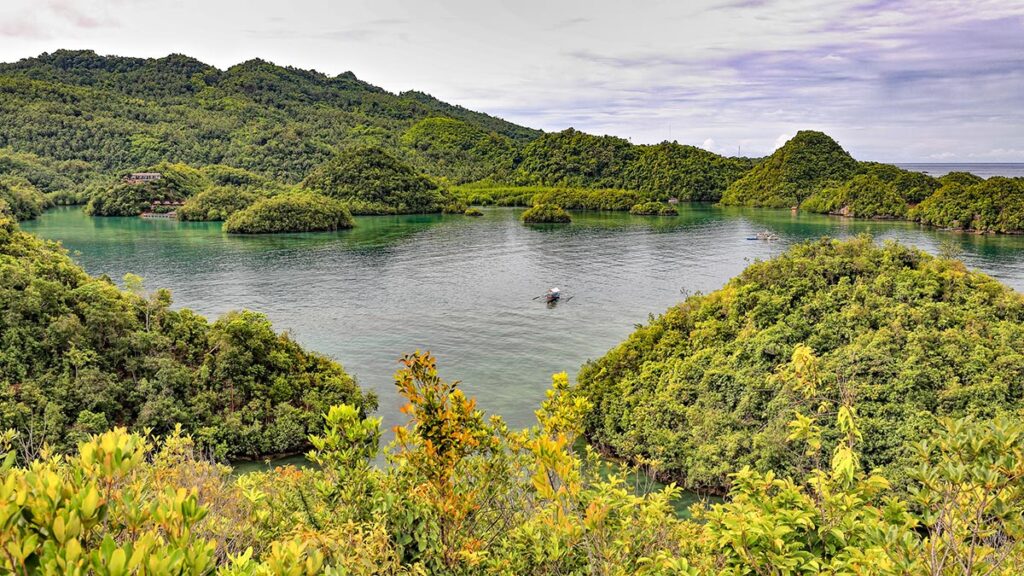 Visitors can explore any of the city's more than 60 caves. Two of the most remarkable caves are the Tibiongan Cave and Matlag Cave, with their natural pools, dramatic limestone draperies, and majestic structures of flowstone, stalactites, and stalagmites. A stone's throw away is the sensational Huyop Huyop Falls. Adventurous guests will love trekking through the beautiful wilderness en route to the magnificent waterfalls as they walk over a hanging bridge and pass by towering limestone cliffs and caves.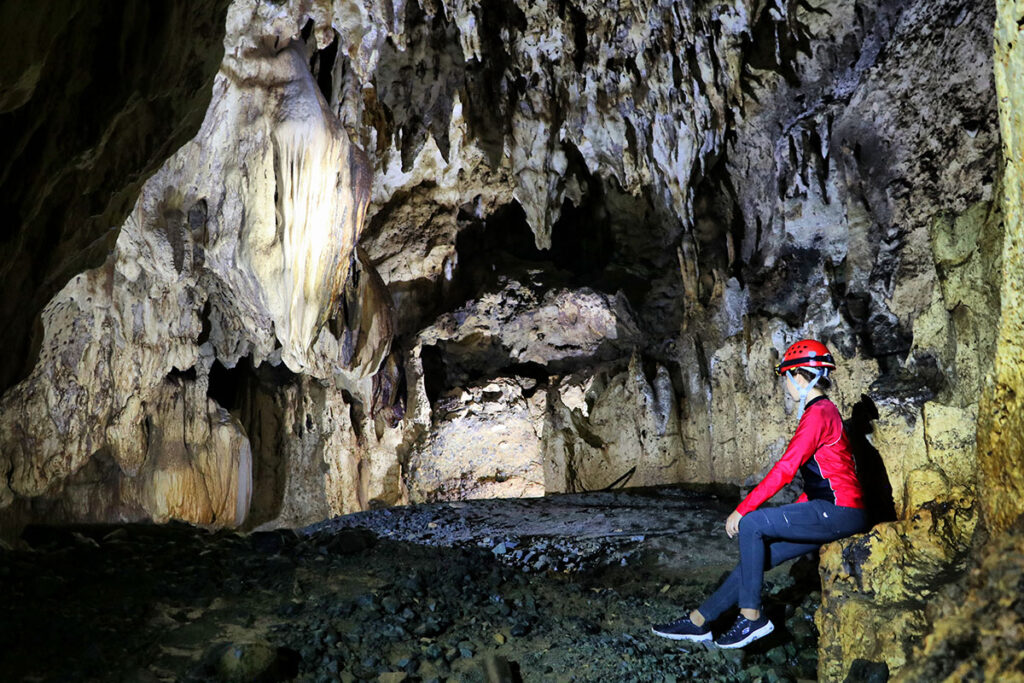 DHC is Manami's property management firm
Manami Resort is part of Discovery Hospitality Corporation's Signature Collection, a portfolio of hotel and resort properties with their own unique styles and personalities. These developments are as refreshing and authentic as the destinations themselves, promising every discerning guest a memorable experience. The Signature Collection properties are carefully curated and thoughtfully designed to offer Discovery's signature brand of service to complement its unique character and brand DNA. They celebrate the identity and stories of the place while ensuring that visitors receive the culture of care and world-class hospitality that Discovery is known for.
As it expands its portfolio, DHC, under its allied services, acquires the property management for Manami Resorts. Backed by 20 years of experience in championing Filipino hospitality, DHC has turned prime locations into dream destinations with its award-winning hotels and resorts. As part of its shared services on product development, experience design, branding, and pre-opening requirements, the group continues to seek and cultivate new developments as it forges iconic and forward-thinking brands and remarkable experiences that build superior value and leave a profound impact on travelers. For more information, visit https://www.discoveryhospitality.com