Wee Community Developers founder and CEO Cesar Wee Jr.: "Our legacy is the people who we mentor."
When Wee Community DeveloPERs founder and CEO Cesar Wee Jr. started his real estate company, he had a very specific vision of how to build it. You can say he was building two things at the same time: the first were the residential communities around Metro Manila and the provinces, and the second was his company culture.
After he left the family business of his father, Philippine Ambassador Lee Hiong Wee, W Group Inc., Cesar was mentored by Gerry Choa of Properties Company of Friends (PRO-Friends) for five years.
It was in 2008 that Cesar started WeeComm with just himself and one secretary. Today, WeeComm has 300 employees and a host of awards in its property portfolio.
"At PRO-Friends, Gerry Choa gave me the opportunity to invest money in projects and trained me a different way," Cesar recalls.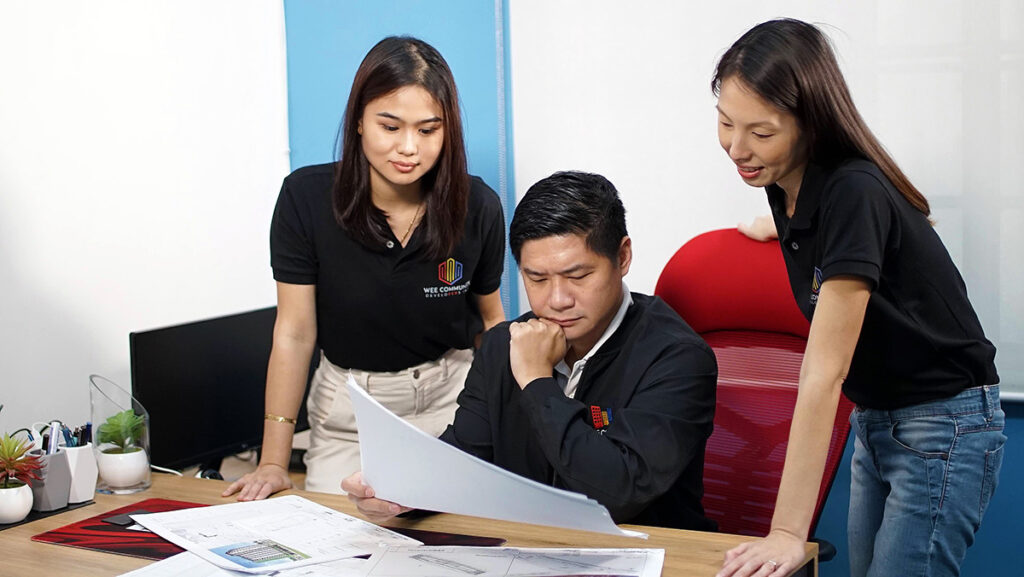 Unlike in the family business of his dad where he was given an executive position at the outset, at PRO-Friends he had to start from the ground up.
"He told me he would teach me everything, so he put me on the staff of credit and collection, then documentation, then another department after two weeks. I was even distributing flyers at one point. It felt like I was really a trainee, I was constantly scolded by the staff—they didn't know I was a small investor in the company. Honestly, at the start, I felt like I was the Karate Kid being trained by Mr. Miyagi, by waxing his car," Cesar says with a laugh. "But I saw the hard work that every single employee put into their work. After that, he made me a project director so I was in charge of projects."
Those five years of mentorship became so valuable to Cesar, so life-changing that when he left PRO-Friends to build his own company—at his mentor's behest and encouragement—he knew he wanted to do the same.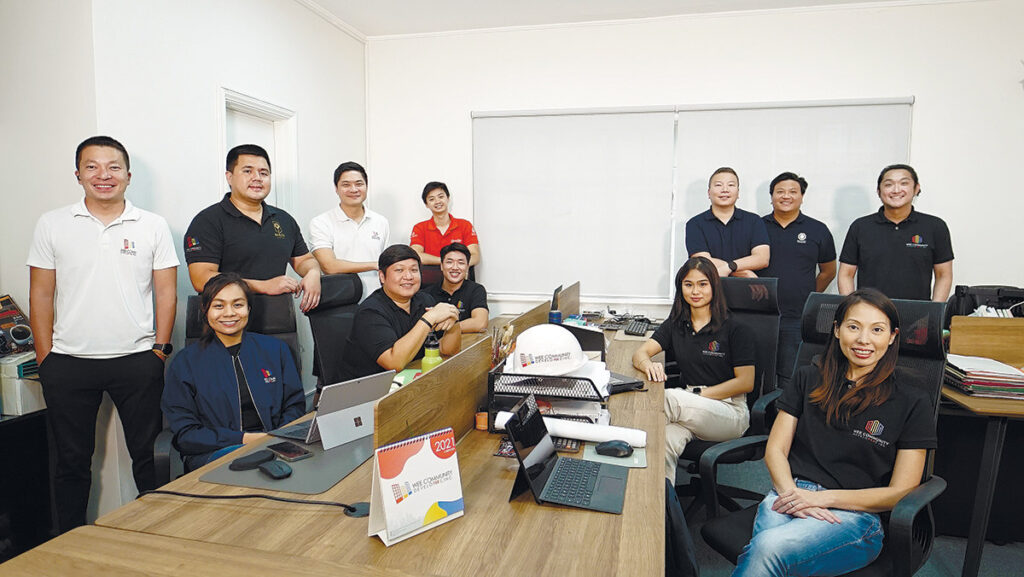 Beyond ordinary
WeeComm's mission is to build homes that are beyond the ordinary—for all. How do they do it? By partnering with landowners in joint ventures and getting them involved in the process—the opposite of what most real estate companies do in joint ventures, which is to develop the land solely and simply share the profit.
When you go around Metro Manila streets, you see new buildings interspersed with older ones, and often, one new building looks like the next. But sometimes you see something totally different in the neighborhood. That's what WeeComm has been doing for more than a decade—to stand out in both the design of the building and the experience of the homeowners.
Since 2008, WeeComm has done 14 projects with the first one completed in 2010, the First Baron Residences in San Juan. Today, they have 20 projects nationwide at varying levels of completion and for different market segments.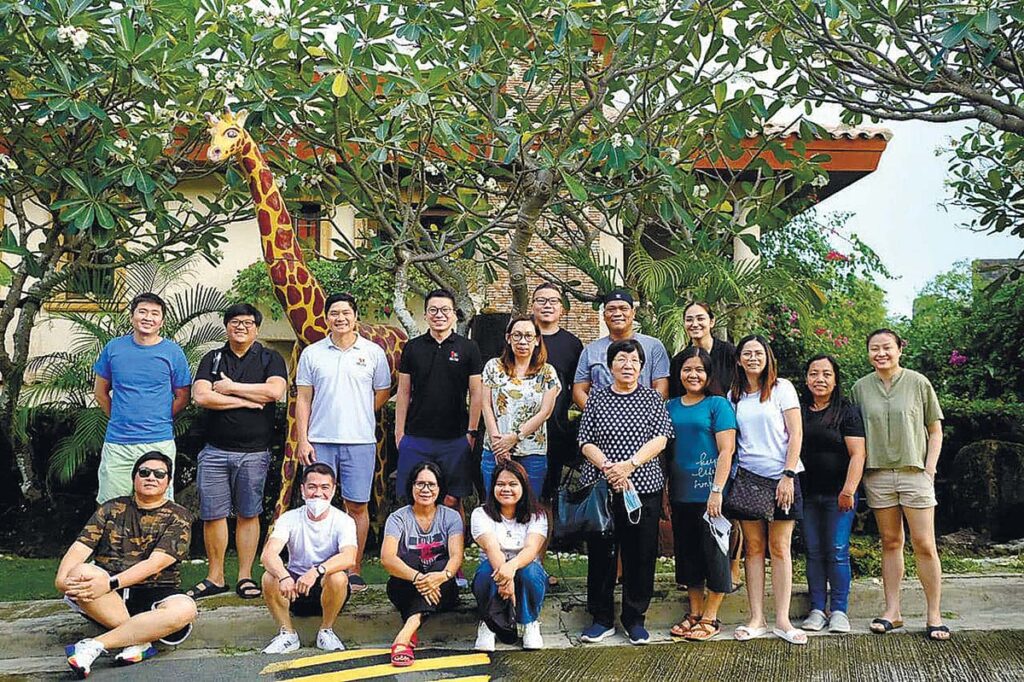 "When we do a joint venture with a landowner, our requirement is they have to bring in a family member—even if they have no experience in real estate—whom we teach and mentor to become the project director. They decide on the project name, what the building should look like, how we present it to people. Of course, there are parameters and technical advisers along the way to avoid mistakes but they really are the bosses of the projects."
They've mentored young people, a lawyer, an IT person, people who are unhappy in the family business, a banker, businessmen who had no experience in development. Some loved it so much they want to start their own property companies while others liken the experience to completing a university course.
The point is, Cesar says, this mentorship program has resulted in a truly diverse portfolio for WeeComm. Since 2008, they've sold over 4,000 housing units. They've completed six residential towers in Manila while five are in construction stage. They're developing 24 hectares in Davao, 43 hectares in Iloilo, 50 hectares in Cagayan de Oro, 15 hectares in Bacolod, a 41-story high-rise in San Juan, and an affordable mid-rise development in Cainta.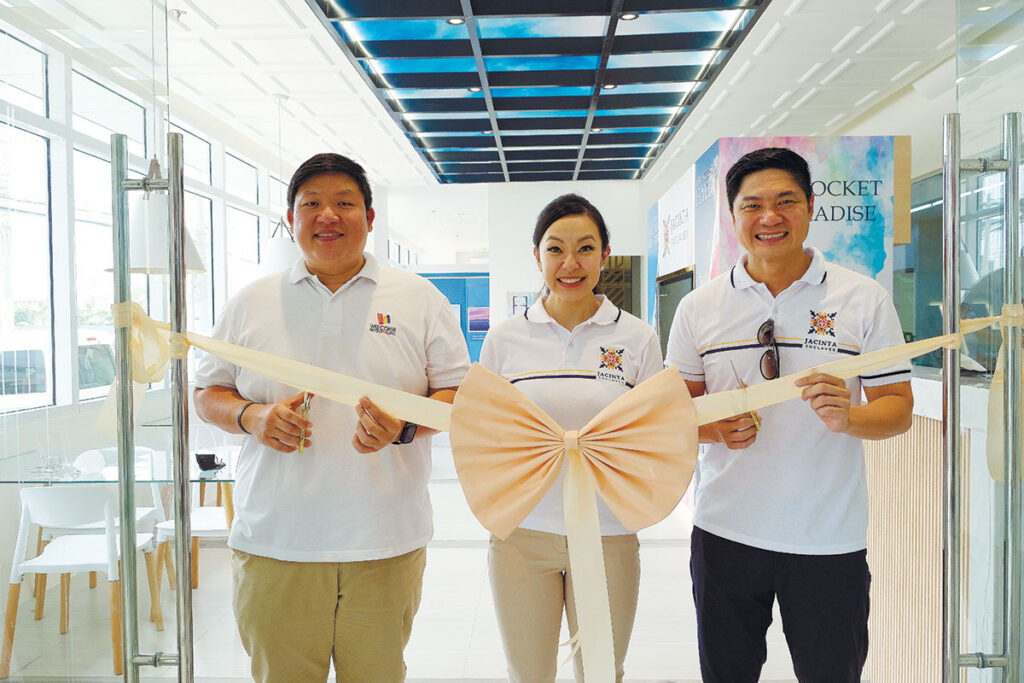 The mentees, he says, "like the power of being creative." They may be newbies in the beginning, but by the end of the program, they can practically start their own companies because they've immersed themselves in each stage of the development—from the business plan to the design, how to deal with government agencies, how to choose materials, how to market and sell the project, how to price it, how to maintain the building after turnover, etc.
Timothy Lim, Baron Luxe project director, experienced this himself as a mentee. "I remember during my initial interview, our COO Carson Choa told me that they understood the risks of training people that could potentially be their competitors in the future. It was very clear from the beginning that I wanted to learn everything to equip to do my own development later on. And yet, they continually teach and provide you every opportunity because these people are here not as your competitors but as your mentors. They wanted to do a beautiful thing—to pass on the knowledge, wisdom and information as it was passed on to them by their mentors. A continuous cycle of learning and an infinite way to pay it forward. Simply beyond ordinary."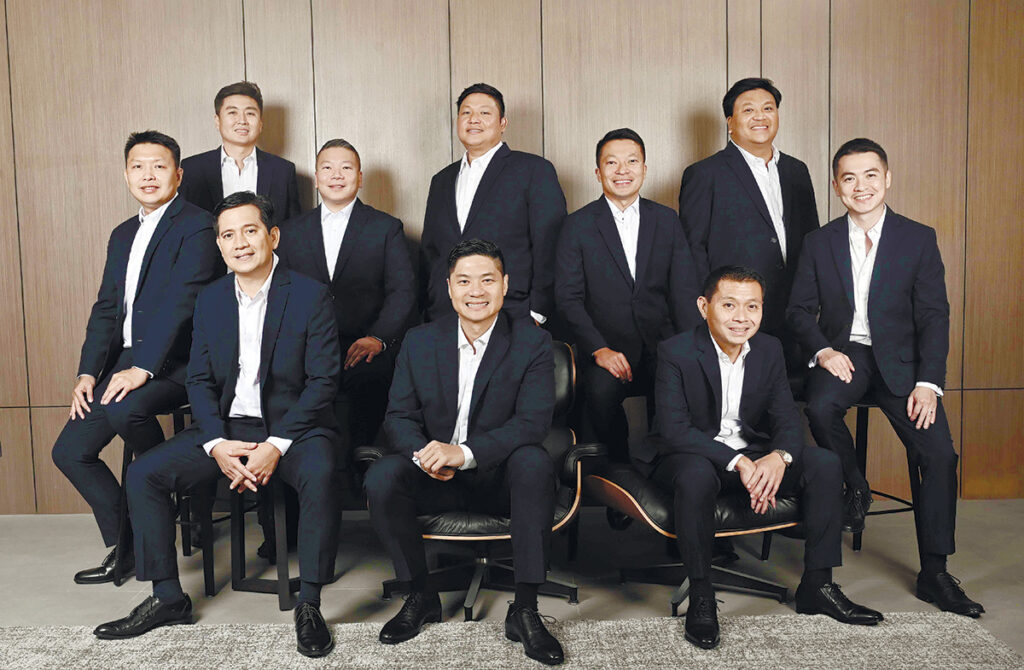 Mentee Theresa Nery says of her biggest takeaway as project director of Grand Mesa Residences, "Sometimes when you get too overwhelmed with all the problems, you just need to step back and look at it from a different perspective. Processes and policies must be established to work efficiently and effectively. Always be proactive and plan ahead rather than be reactive. Build a good and lasting relationship with whoever you work with, and always be thankful and pay it forward."
Even as the mentees are taught to plan big, they are also taught to "see the big picture in small details in order to come up with concrete solutions to problems," says Deluck Boonsirithum, project director of Jacinta Enclaves. "Everyone in the organization has their own role to play, all of which are equally important to achieve a common goal. And it's not business all the time—building friendship and a good environment makes working all the more worthwhile."

When the homeowners love the projects and want to live in it, Cesar knows he's done a great job teaching his mentees. "I can teach someone about real estate in four hours—but at the end of the day it's not just about knowing how to do it, it's understanding how people feel about it, the people that work under you, and how important these small pieces in the organization map are about. And of course how the people will experience their homes.
"That's the biggest difference between us and other real estate companies. We teach  future industry leaders—and want them to leave us eventually. I tell them, 'You're not here to make money, you're here to learn. You're here to invest a little money for you to have a startup capital when you plan to open your own business.' We tell them it's a two- to four-year program, and after that they can go back to their family business or put up their own. I'm giving them what my mentor Gerry Choa gave me—the opportunity to build my own business from scratch."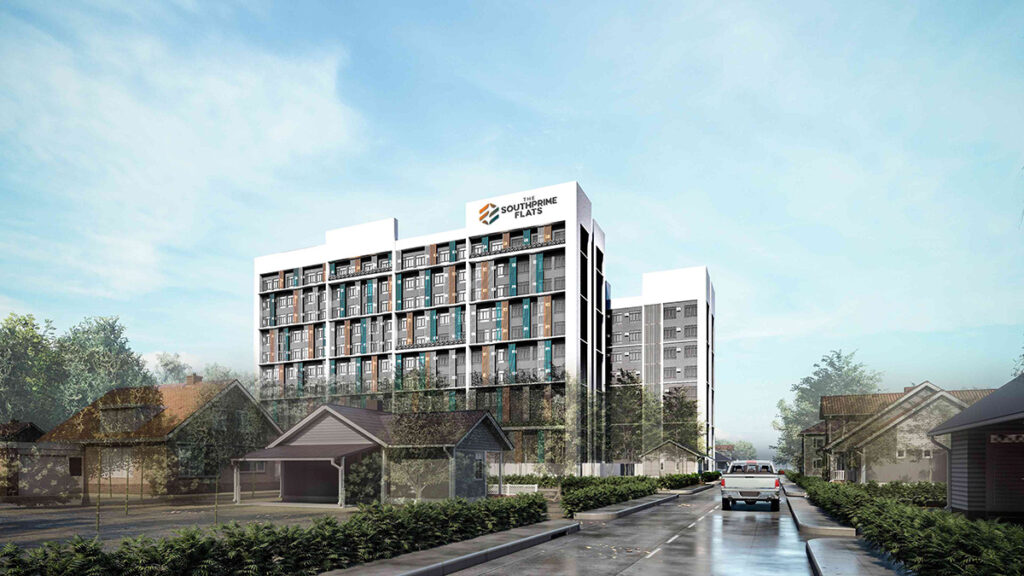 Cesar says it is a sound business model and proof is in the sales. "In terms of sales, the number of projects we've done, we improved drastically since we began the program."
Since 2016, WeeComm has over P18 billion in reserved sales. And all these projects were led by his mentees.
WeeComm has also reaped awards along the way. They've won Best Breakthrough Developer from Property Guru's Philippine Property Awards with special recognitions for Building Communities, Sustainable Construction and for their CSR. Their Harbour Park Residences won Best Affordable Condo and Lifestyle Development; The Diamond Heights won Best Housing Development in Mindanao and the Philippines; Grand Mesa Residences was highly commended for architectural design; and Emerald Estates won Best Housing Development in Visayas and Best Housing Architectural Design.
"I was trying to reflect on the whole mentorship program," Cesar says. "When people judge real estate companies, it's always in terms of how much you've sold, how many projects you've made, but that's the legacy that the company's leaving behind. Our legacy is the people who we mentor. It's not a one-way street because we also learn from them."
Caitlin Coronel, one of the company's mentees, had just graduated at the top of her class and joined WeeComm. "She's 21 years old but when we share ideas, I also learn new ways of working and looking at things from our discussions. Our mentees handle different projects, they consult each other and solve problems. It could be as simple as a neighbor not cooperating with the development, documentation at City Hall, things like that."
"We don't let them make fatal mistakes but technically they really are the CEOs for their projects. They have different personalities, different ideas, and so our developments are really very diverse," he says.
"Cesar always says that he wants bad news early. There's always a tendency for us to try our best to work out a problem before we come up to our supervisors with the issue," Bryan Kenneth Uy, Harbour Park Residences' project director, says.
Under the mentorship program, Sean Tagle, project director for The Southprime Flats, says he went "from knowing nothing to learning almost everything. It put me in a position wherein I am able to step outside of my comfort zone and be hungry for success."
Cesar says, "Timothy Lim, one of our mentees, was a lawyer with a top law firm, then he had cancer and survived it. He decided he did not want to be a lawyer anymore; he wanted to be a developer. He's been with us for the past three years, and I'm so happy to have him on boardx—that's something you cannot put a price on. For me, it goes beyond just projects, it's relationships with people."
"The program helped me to always strive to be a better version of myself, to never stop learning," says Gene Tangsoc Chung, WeeComm Centre's project director.
Cesar Wee is now the Mr. Miyagi in real estate. It's a role he cherishes and hopes will impact the future of real estate—well-built, beyond the ordinary homes for all.