There's no telling what the future holds and the pandemic is an even greater reminder of how unpredictable life really is.
We all have to keep on learning how to adapt to whatever life brings.
The same goes for designing buildings.
What may be a relevant building design for people today may not fit the needs of tomorrow.
With this reality coupled with the changes brought by the pandemic, architects now more than ever need to think out of the box, says renowned Japanese architect Paul Noritaka Tange.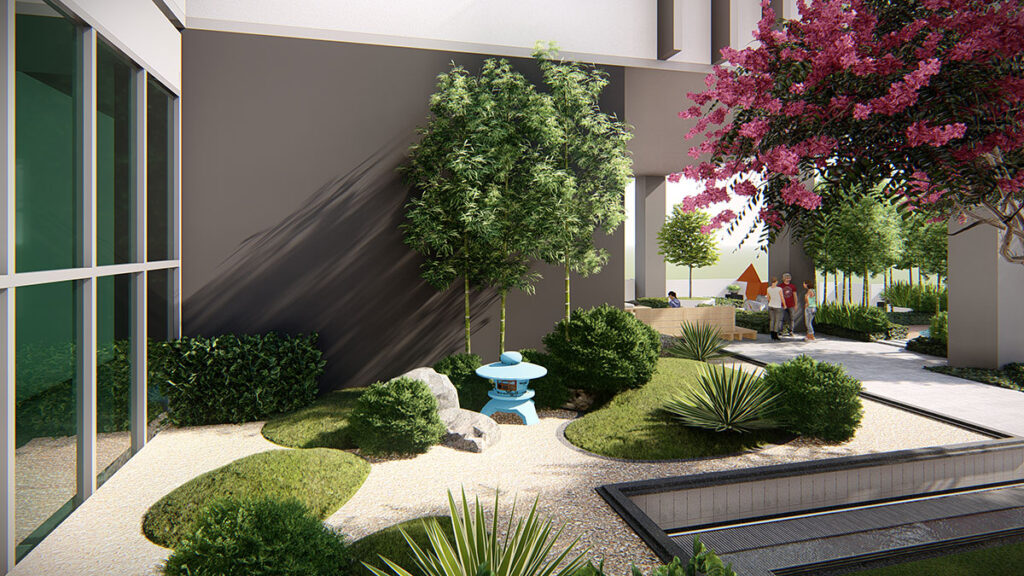 "I think we just have to think out of the box," Tange said during a virtual design talk organized by Federal Land Inc., the property developer of the Ty Group.
Tange is the chairman of Tange Associates, a world-renowned Tokyo-based Japanese architectural firm founded by 1987 Pritzker Laureate Kenzo Tange.
The firm is known for combining traditional Japanese artistry with modern perspectives. Their notable projects include the Tokyo Metropolitan Government Building and the Yoyogi Gymnasium.
What to build, what to design?
Tange said the need for spaces continues to change amid the pandemic and architects are increasingly challenged on what they should design.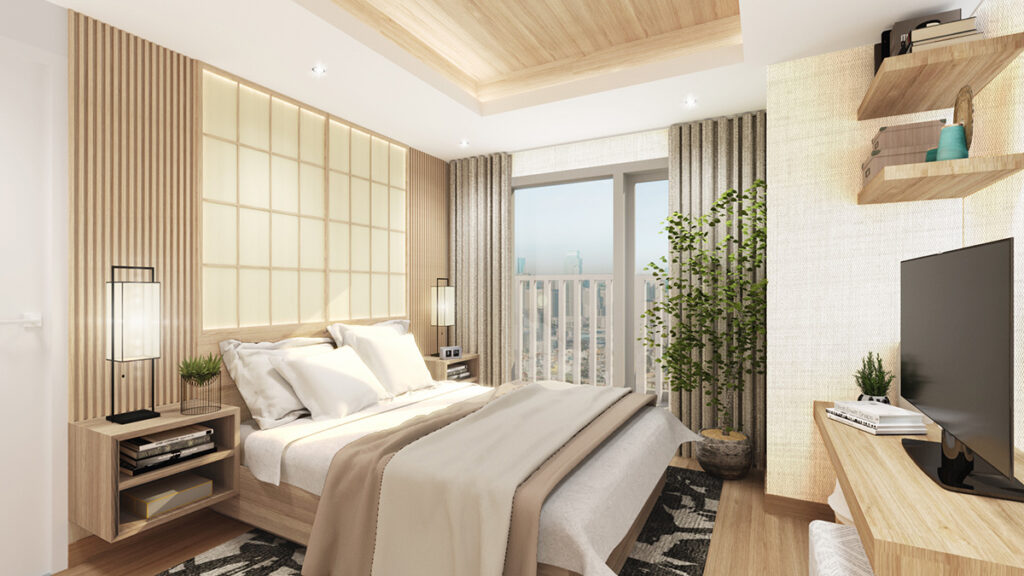 "[W]e don't know what to design anymore. Do we need an office? Do we need a hotel?" said the Japanese architect.
He emphasized that while his group designs residential projects, the functionality of residences is also changing.
"It is for children for school. For us, it's workspace–and of course for family space. So the room design has formed itself," Tange said.
"So we have to think out of the box in a sense that we cannot have the typical former thinking of a house or office,"he added.
Making the world a better place
As it is impossible to know what the future will be, Tange said architects should instead focus on designing something that seeks to make the world a better place especially as the world is faced with issues such as the pandemic and global warming.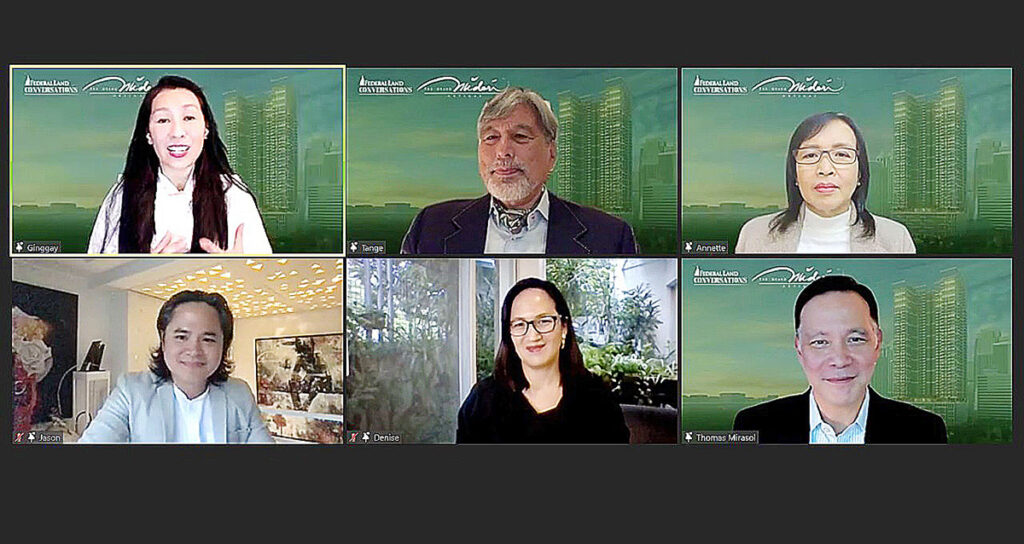 "I think we have to think [of] what will be good for us in the future, in a very global sense. And let's not be so negative about it and let's go forward," Tange said.
Engaging nature
In line with making the world a better place, Tange highlighted the importance of incorporating elements of nature in the projects they design.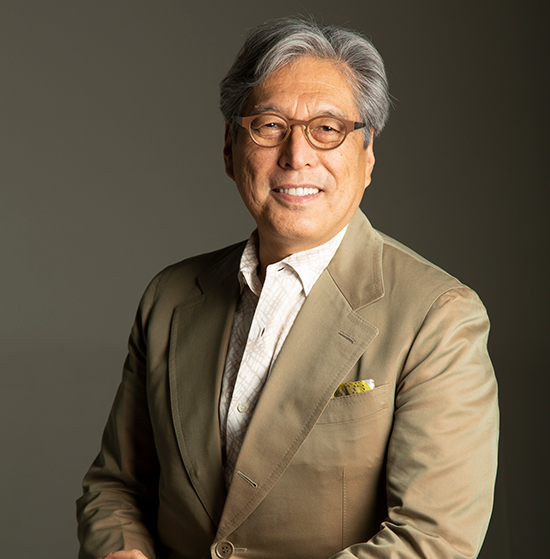 "We can never fight with nature. We destroy our nature, but we want to live this way. We cannot go to the stone age and be very happy. So what we are trying to do is to restore that nature and highlight [it with] what we create," Tange said.
"More and more, we try to bring nature into the building," said Tange, adding that his team tries to instill elements of nature in little parts within the building, beyond its facade.
He stressed that engaging nature with architecture, regardless of the building's size, is very important.
Building for people
For the Japanese architect, designing a building shouldn't just focus on the facade of the structure, but rather, what activities go inside of it.
"What we are creating [is] a space for human beings, and people should be happy– you should feel comfortable and there are always activities behind the facade," Tange said.
For Tange, a building gives some feeling to human beings.
"If you have a nice building, people will want to go home, go back,"he said.
"I would not say that every one of the buildings is liked by everybody, but at least, I would like people to say 'Well I like this building, I don't like this building', at least I contributed to the cityscape. That's important to me," Tange said.
Japanese aesthetics
A building's contribution to the cityscape is something that Tange pays close attention to in his designs.
"We want that building to be a part of that landscape or the city scape," Tange said, adding that subtleness and simplicity are the key elements of Japanese architecture
"We try not to create big bangs with architecture," he said.
Japanese design, indeed, is all about engaging the environment.
The Grand Midori
The architect shared that these key elements of Japanese aesthetics were what inspired one of his latest works, The Grand Midori Ortigas. Midori, in fact, means green in Japanese. The word midori is also used for representing the dark blue color of the sea as a poetic or literary expression.
Federal Land tapped Tange Associates to be the design consultants for the two-tower condominium with 908 housing units in the Ortigas Central Business District.
The Ty-owned developer also tapped GF & Partners Architects as Architect-of-Record, to add local perspective to the project.
Tange shared that the inspiration from Japanese aesthetics was something made clear by Federal Land chairman Alfred Ty when they first contacted Tange's team for the project.
"He was very clear that the key idea was to create something different, something serene, something Japanese," Tange said.
In line with its Japanese feel, The Grand Midori Ortigas will feature a weaving pattern design, which will go beyond the building's facade, Tange added.
"We always look at a very large scale, average scale then architectural scale then human scale. And this simple idea of weave does not stop on one scale. It has to carry on in the entire idea and it will go through the building, all the way to your home."
While his company brings in elements of Japanese culture to its international projects, Tange said the focus is really all about building for people.
"Yes, we are Japanese architects, yes we bring Japanese culture into different countries. However, what is important to us is not bringing different cultures to another culture. What we are trying to do is what is behind this facade. What activities take place—the activities, life, that has come to the facade," he added.
With all the successful international projects undertaken by Tange, one could say that Tange has brought Japanese culture to the world.
"But at the end of the day, one thing has an important purpose—-we are designing spaces for people," he concluded.