Thirty-three lucky grocers went home with bags of grocery items after the Villar-owned AllDay Supermarkets held the National Hakot Day challenge recently.
For the fifth year in a row, AllDay Supermarkets hosted the contest across its entire store network.
On D-Day, the winners took home various grocery items, ranging from sacks of rice, packs of milk, coffee, canned goods, to detergent powder and shampoo during the simultaneous run held at 4 p.m. last Tuesday.
Chrystelle Renee Gapul, 28, a resident of Addition Hills, Mandaluyong, is grateful for being chosen among the thousands who joined the nationwide activity.
"It is very convenient for me to do my grocery shopping in AllDay because it is very near our house," she said after joining the two-minute marathon to put items in the carts. "At AllDay, I am sure that the products are of good quality, and (they are) not yet expired," Gapul added.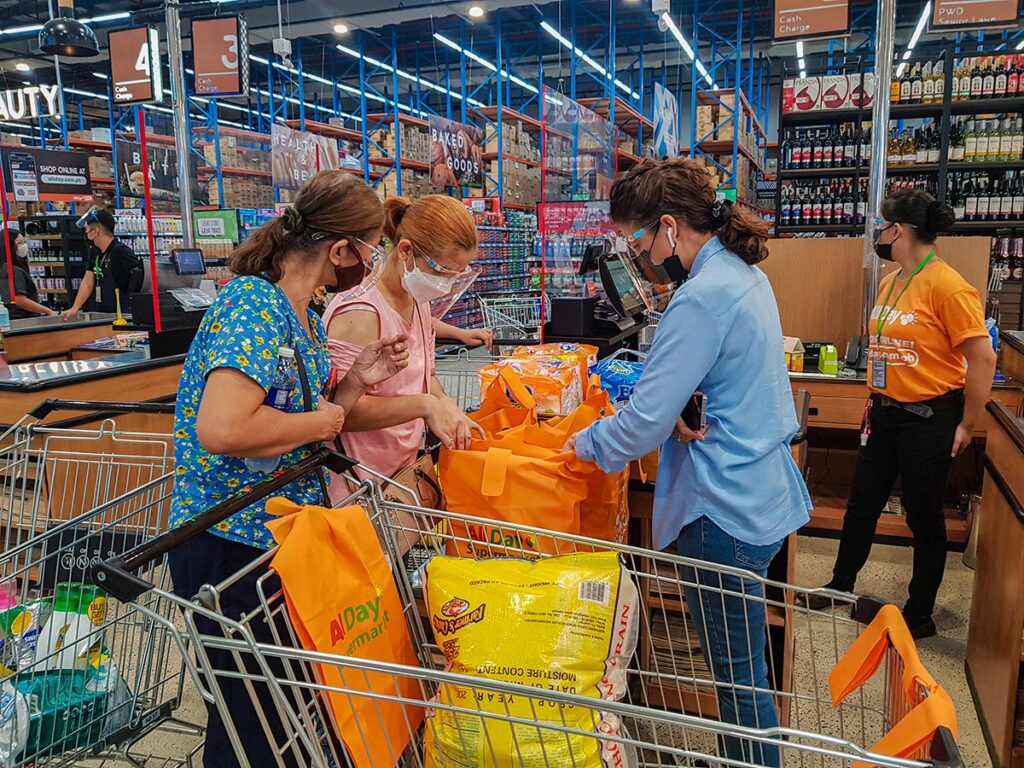 Gapul, a mother of two, grabbed several packs of Bear Brand and some basic food items at Starmall-Shaw Blvd. branch last Tuesday. Each contestant was given two-minutes to place grocery items in their carts, and take home P 10,000- worth of items.
"The timing was right because we are in a pandemic, and life has been quite difficult, and the prices of commodities have gone up," she said further in Filipino. "I did not expect that I will be chosen among the many grocers who joined the contest."
Gapul expressed gratitude to AllDay Supermarket for the opportunity, adding she will have ample supply of milk for her two children in the next two to three months.
AllDay Supermarket branches are strategically located in prime shopping districts and densely populated areas, which allows it to serve consumers in key locations in Mega Manila and other provinces.  It has recently boosted its operations with the unveiling of stand-alone hubs which are used exclusively to facilitate the fast and efficient processing of orders made through its e-commerce platform, www.allday.com.ph.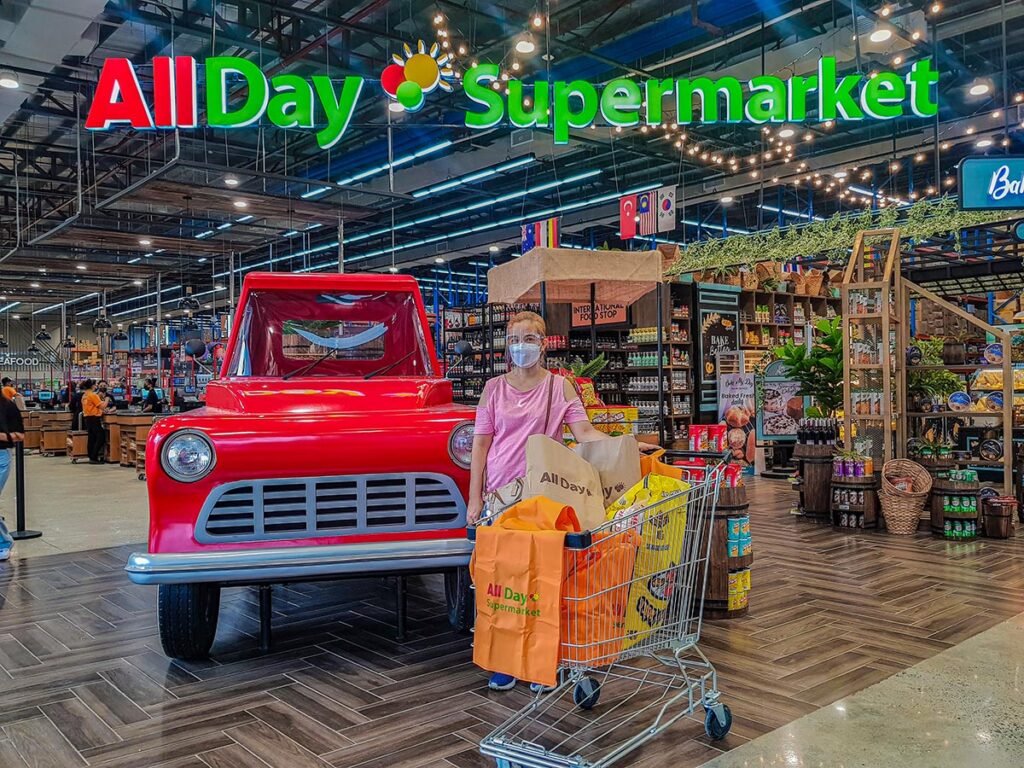 As of June 30, 2021, AllDay Supermarket has a portfolio of 33 stores nationwide, with 24 stores in Mega Manila, six in Luzon (outside Mega Manila), and three in Visayas, with an aggregate net selling space of approximately 55,881 sqm.
AllDay Supermarket intends to have up to 45 stores by the end of 2022, and 100 stores by the end of 2026. AllDay Supermarket's expansion strategy is anchored on the Villar Group's property development plans—with Vista Land communities across the country, from Ilocos Norte in the North to South Cotabato in the Southern Philippines. 
AllDay Marts, Inc., the owner and operator of AllDay Supermarket  has filed an application for an initial public offering with the Securities and Exchange Commission (SEC) and listing of its shares with The Philippine Stock Exchange, Inc. (PSE) in August 2021. A preliminary prospectus for the initial public offering of AllDay Marts, Inc. may be obtained from https://corporate.allday.com.ph/prospectus/, which is subject to completion or amendment without notice. The preliminary prospectus also contains the information required to be stated in any notice, circular, advertisement, letter or other forms of communication that will be published or transmitted to any person after a registration statement has been filed under Rule 8.3.1 of the 2015 Implementing Rules and Regulations of the Securities Regulation Code of the Philippines and which information is incorporated by reference in this communication.
#BrandedUp