Finding a home is more than just having a living, dining, kitchen, and bedroom space. In this new normal, it extends to finding the right place to live where we can all comfortably work or study at home. Add to that the safe and convenient access to life's essentials that doesn't require too much travel time.
A home that caters to the resident's safety and convenience can be found in SYNC, a development by RLC Residences located along C-5 Road, Bagong Ilog, Pasig City. Home to the studio and one-bedroom condo flats and numerous amenities, SYNC is set to provide plenty of benefits people look for in a home so they can live, work, and play in the comforts of their units.
Let's get to know more about this property and the smart and productive lifestyle that awaits its future homeowners.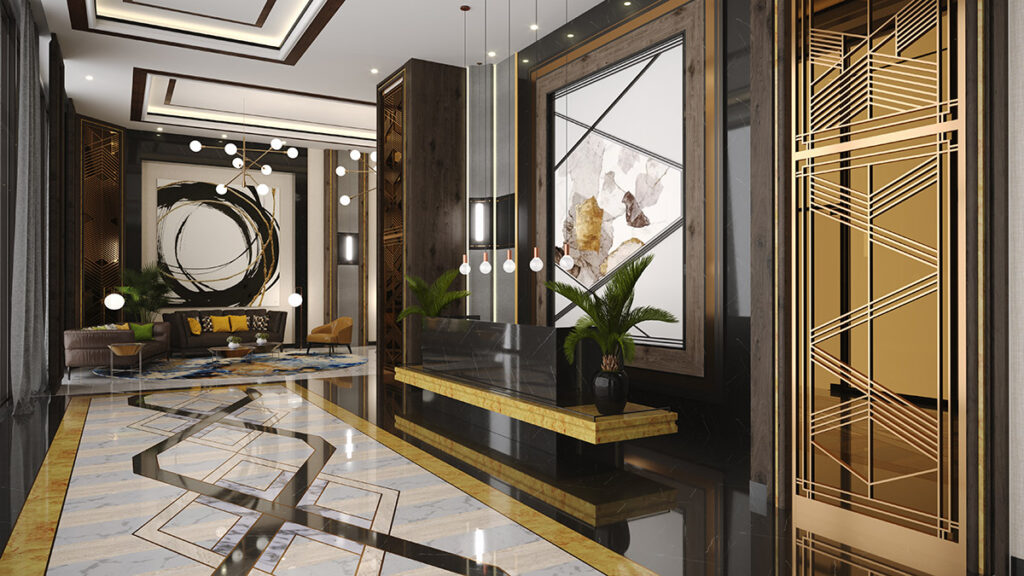 Raising the standards of living
Helping homeowners raise their way of living by providing all the services that a modern family needs is one of the brand pillars of RLC Residences. This promise is present in all of its residential developments, including SYNC.
A standout property and a preferred choice of urban professionals on the go, SYNC provides condo dwellers an opportunity to live an elevated lifestyle experience. Starting with its contemporary architecture and interior design, SYNC has multiple built-in features in common and private areas, such as work-from-home spaces, to help ensure that residents can enjoy the most out of their lives.
Early this year, SYNC launched Y-Tower – the second of its four residential buildings – to the public. This new tower features various leisure and fitness facilities like the jogging trail on the 5th floor that allows every resident to stay in their game and live in sync with the life they've always wanted. High-quality living spaces in the form of studio and one-bedroom units are made available to homeowners, designed and crafted with sufficient areas to arrange things their way.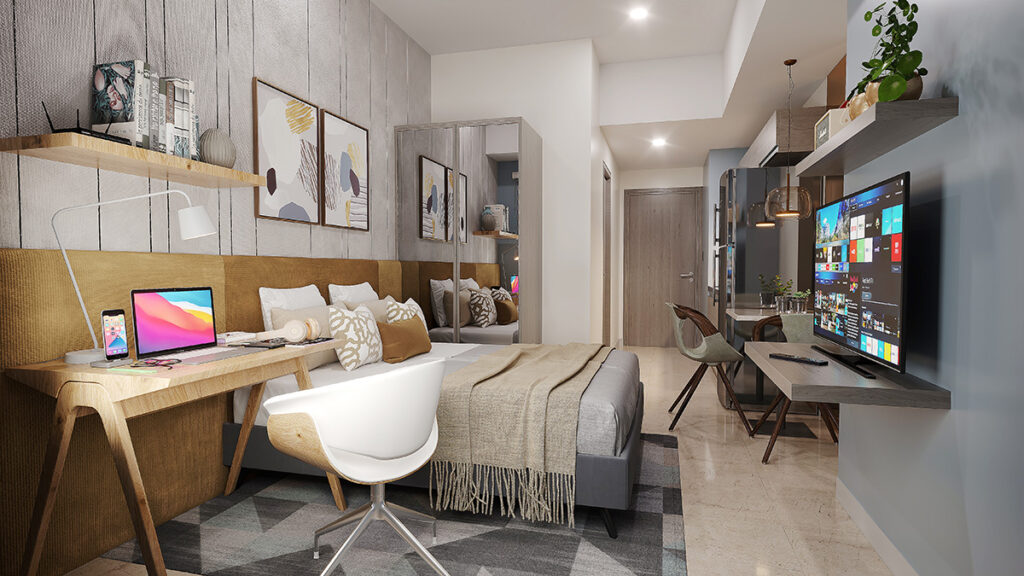 Living a smart and productive life
Smart living starts with choosing a home that offers solutions to a unit owner's current and future needs. Fortunately, SYNC offers smart home must-haves through numerous features found in this property.
Units at SYNC Y-Tower are equipped with smart home features that match the busy lifestyle of its future residents and ensure their safety and comfort. One of which is an audio and video intercom system that enables residents to easily see and check their guests and deliveries without going down to the lobby. Units are also equipped with smart locksets and socket and light controls – all made available to provide homeowners with an improved condo living experience and added security.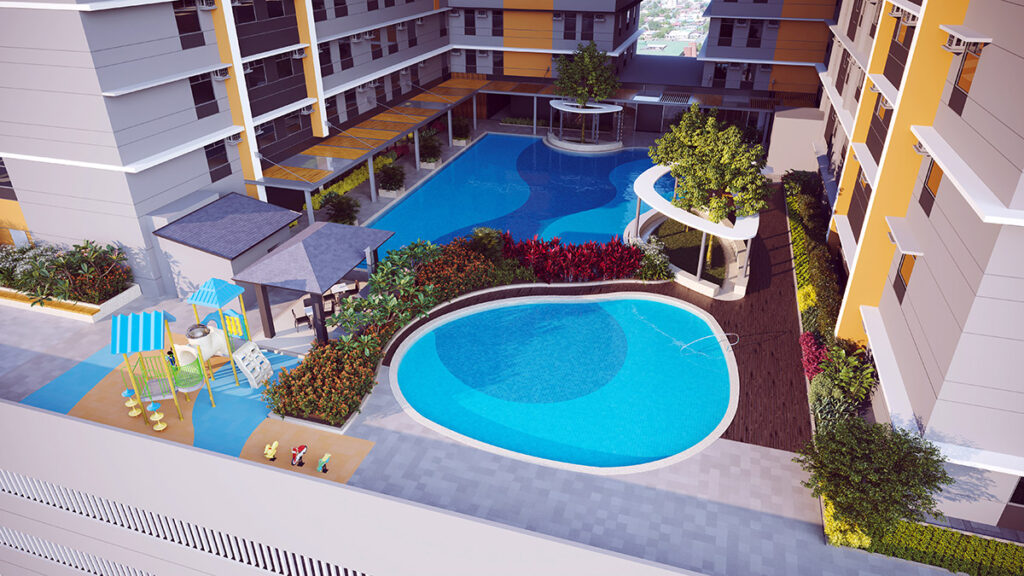 Attuned to the changing work lifestyle, each SYNC unit also has a dedicated work-from-home space to ensure maximized productivity within the comforts of their condo. This unique feature enables working pros to focus on their jobs and get things done at home.
Another convenience of living in SYNC is having access to the digital innovations offered by RLC Residences to its unit owners. First is the myRLC Homeowners Portal – an online platform that allows residents to manage multiple condo concerns and inquiries. Through this, SYNC residents can simply settle their monthly dues online, virtually apply for work permits and gate passes, and even buy or sell products to other residents with just a few taps.
Also accessible is the Ring Rob Concierge, an online service request platform for multiple services, such as housekeeping, laundry, carwash, repairs and preventive maintenance, storage, interior design, and a lot more. This exclusive service, also integrated into the myRLC Homeowner's portal, brings condo life at SYNC to its most favorable experience as all services can be booked and scheduled online.
Connecting to a world of possibilities
When it comes to connectivity, SYNC offers multiple conveniences that every resident can take advantage of.
Having SYNC as your home address means saying goodbye to long commutes and drives and hello to more time and energy for other pursuits. Its strategic location connects homeowners to major roads, providing convenient access to BGC, Makati, and Ortigas CBDs. It also has a favorable distance to shopping malls such as Robinsons Galleria and Estancia Mall, hospitals including Rizal Medical Center and St. Luke's Medical Center in BGC, and educational institutions like Ateneo School of Medicine.
SYNC also connects residents to other opportunities through its multiple facilities exclusive to homeowners. Looking for a place where you can safely do workouts or quick jogs? SYNC's state-of-the-art fitness center, lap pool, and jogging trail located on the 5th floor are open to help you achieve your fitness goals. As for kids, SYNC has its own play area and a kiddie pool that they can enjoy.
For leisure and bonding amenities, SYNC residents can visit the 27th floor of the property and enjoy its indoor and outdoor facilities such as the private theater, game room, sky deck, and the lounge area. Here, they can unwind, relax, and recharge – either by themselves or with their family and friends.
Having all these ensures you a fulfilling city life. If you wish to know more about this development, visit www.rlcresidences.com or follow RLC Residences at facebook.com/RLCResidencesPH and Instagram at @rlc_residences.
#BrandedUp