When the late tycoon John Gokongwei or Big John put up his business empire, he envisioned giving Filipinos more choices, whether it's in retail, shopping centers, airlines or living spaces.
Robinsons Land Corp. (RLC), the real estate arm of the Gokongwei Group, continuously strives to live up to that vision of Big John. Its growth story evolves from being an industry leader in real estate land development to aiming to become the bellwether in the Philippine office real estate investment trust (REIT) market.
The mission and vision of the company include making life better for the customer, RLC President and CEO Frederick Go said. "These principles were valid then and are still valid and relevant today," Go told Property Report PH in an interview.
As part of its growth story, RLC is preparing to launch the largest Philippine REIT to-date, unlocking the value of its offi ce property and providing more investment choices for investors. This comes 32 years after RLC made its debut in the stock market on October 16, 1989.
RL Commercial REIT Inc. (RCR) is set to list on September 14, 2021 and is poised to be the largest REIT by portfolio valuation, asset size and market cap of P72.7 billion based on the Up to Price, longest in land lease tenure, and widest geographical coverage offi ce REIT in the country.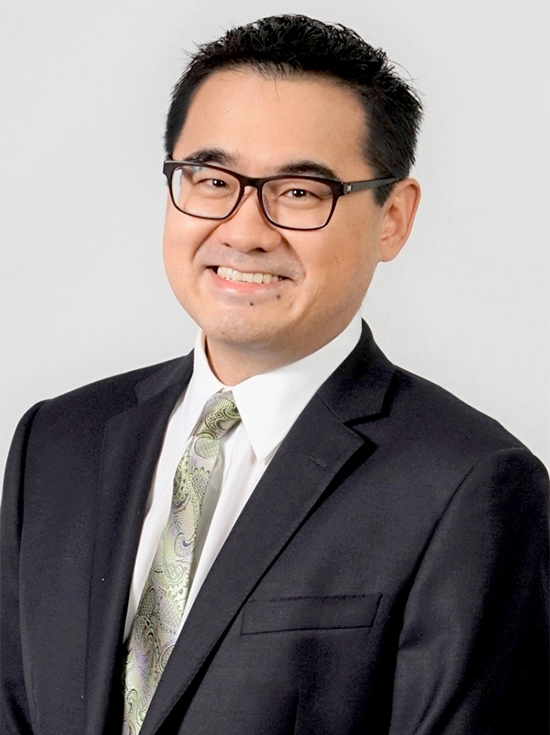 "We aim to be the bellwether for the Philippine offi ce REIT market," Go said. RCR will be the fourth REIT to be listed on the Philippine Stock Exchange (PSE), subject to compliance with all the post-approval conditions and requirements of the PSE.
RCR will be the fourth REIT to be listed on the Philippine Stock Exchange (PSE), subject to compliance with all the post-approval conditions and requirements of the PSE.
Portfolio
The company boasts of an expansive portfolio of 14 high quality commercial real estate assets spread across the Philippines with gross leasable area (GLA) of 425,315 square meters.
The value of the REIT's portfolio is P73.9 billion as of end of June 2021, according to Santos Knight Frank. RCR's portfolio is composed of assets located in central business districts across Metro Manila, such as in Makati, BGC, Ortigas, Quezon City, and Mandaluyong, and in the key cities of Naga, Tarlac, Cebu and Davao.
The key advantages of RCR's portfolio are easily its strong tenant base and diversifi ed location, Go said. The tenants are also primarily engaged in providing essential services, such
as information technology and business process management (ITBPM) services, including business process outsourcing (BPO) services, one of the most resilient sectors in the country.
Potential additions to RCR's portfolio in the future are RLC's Cyberscape Gamma in Ortigas and Robinsons Cybergate Center 1 in Mandaluyong, according to the latest REIT Plan of RCR.
Overall, RLC's potential pipeline for infusion to RCR amounts to a GLA of approximately 422,000 sqm. Potential infusions are subject to the fund manager's recommendations, RCR's board approval, market conditions, the requirements of RCR's business, and the approval of the relevant regulatory bodies.
Rosy prospects
RCR's buildings are likewise located in RLC's Destination Estates, such as Bridgetowne. The master integrated development that spans the borders of Quezon City and
Pasig is curated to empower future residents to 'live, work, play, and inspire,' in a single urban community.
Carrying the RLC DNA, RCR's buildings are also all equipped with eco-friendly and energy-efficient features, and its premium properties in Bridgetowne have achieved LEED certification.
Some of these features include double-glazed glass facades, waterefficient toilet fixtures, green roof, rainwater harvesting system, and variable refrigerant air conditioning system, among others.
The result of all this is a healthy space and a more conducive work environment for tenants because LEED-registered buildings have better indoor air quality, and sustainable and efficient systems.
The offering
RCR's registration statement covers approximately 9.95 billion shares to be listed of which up to 3.65 billion common shares will be off ered to the public. It will offer up
to 3.34 billion secondary common shares at an up to price of P7.31 per share, with an over-allotment option of up to 305 million common shares.
The off er shares are currently held by RLC, which could generate up to P26.7 billion in net proceeds should the over-allotment be fully exercised.
RLC as sole recipient of proceeds intends to invest the net proceeds in buildings, property development and land acquisitions which may further grow the REIT's portfolio in the future and enhance even more the value for shareholders.
"The principal strategy of RLC REIT is to invest on a long-term basis in a diversifi ed portfolio of income-producing commercial real estate assets, leased primarily for office purposes and strategically located in major CBDs and key cities and urban areas across the Philippines," the company stated in the REIT Plan.