Barely five years into office, there's no stopping Public Works and Highways Secretary Mark A. Villar to "Build, Build, Build." Yes, not even COVID.
During a war waged by an invisible enemy, Secretary Villar and his hardworking team (6.5 million workers to be exact) pushed beyond the mask and courageously answered the call of duty — while most of us opted to stay safe and sane at home — in a collective effort to turn President Duterte's vision into actual roads and bridges.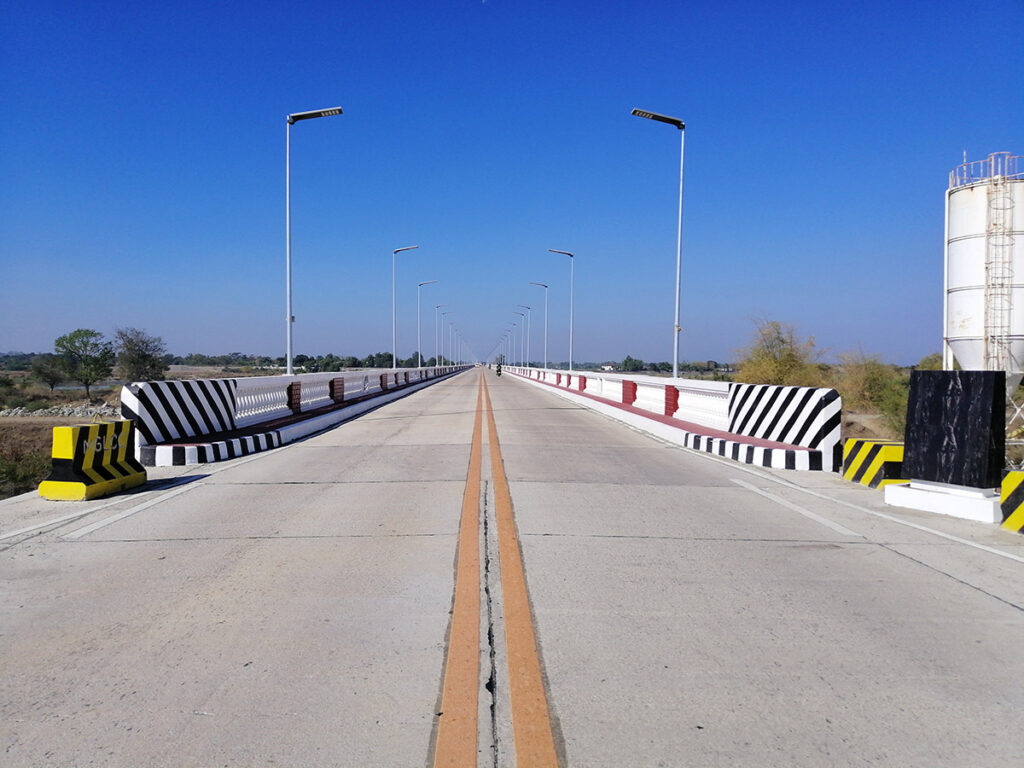 To date, DPWH has already completed 6,071 infrastructure projects in the Ilocos Region in the span of five years that could help ease the lives of the locals and spur development in the provinces of Ilocos Norte, Ilocos Sur, La Union and Pangasinan.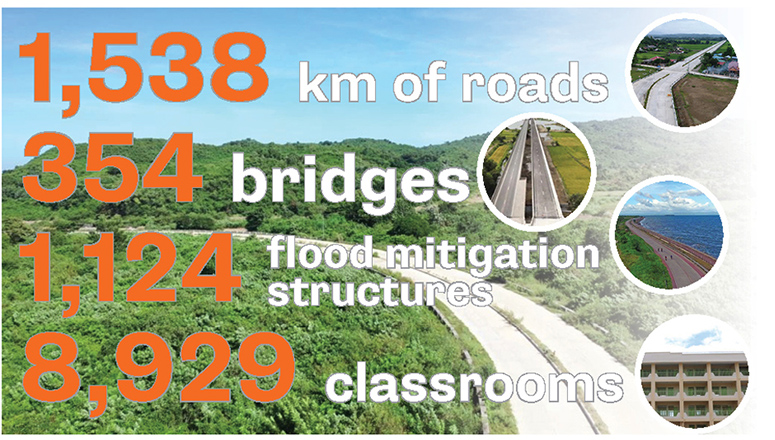 "A total of 1,537.77 kilometers of newly built, rehabilitated and widened roads, including bypasses, missing links, farm-to-market roads, seaports and airports, to trades and industries, economic zones and other road constructions were accomplished," enthuses Secretary Villar.
All roads lead to…progress
Roads and bridges, the arteries through which the economy pulses, are vital to any development agenda. By linking producers to markets, workers to jobs, students to school, and the sick to hospitals, these infrastructures bring tremendous economic and social benefits.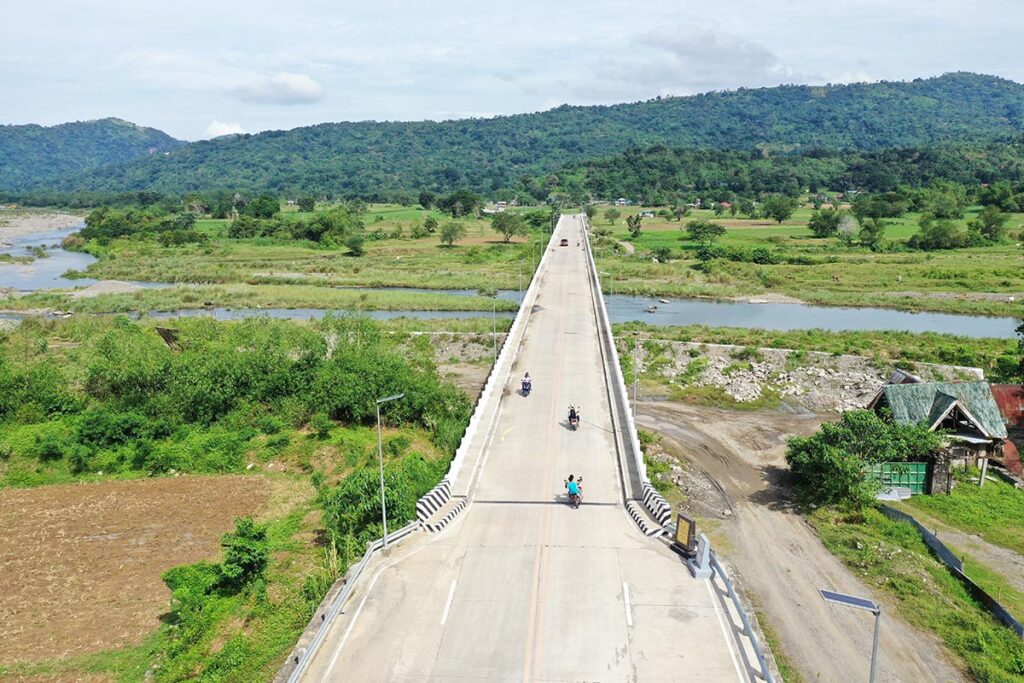 On Nov. 26, 2018, DPWH opened two major infrastructure projects in the province of La Union, leading to Benguet and Baguio City. The Aringay-Tubao Alternate Road and Anduyan Bridge in Tubao, La Union, has since facilitated scenic travel to Asin Hotspring in Tuba, Benguet and Baguio City. Eight months after its completion, a four-lane bypass road in Ilocos Sur was inaugurated.
"On July 25, 2019, President Duterte formally opened the 7.319 kilometers Candon City bypass road in Ilocos to decongest traffic along the section of the Manila North Road (MNR) that traverses Candon City," Secretary Villar adds.
Its completion reduced travel time — from 40 minutes to 20 minutes — from Sta. Lucia in Ilocos Sur to Santiago. It is expected to benefit 13,061 motorists per day.
In Pangasinan, one of the ongoing high-impact projects is "Daang Katutubo," the access road leading to Mapita Tribal Community and View Deck in Nayong Aguilar, is 84.74 percent completed.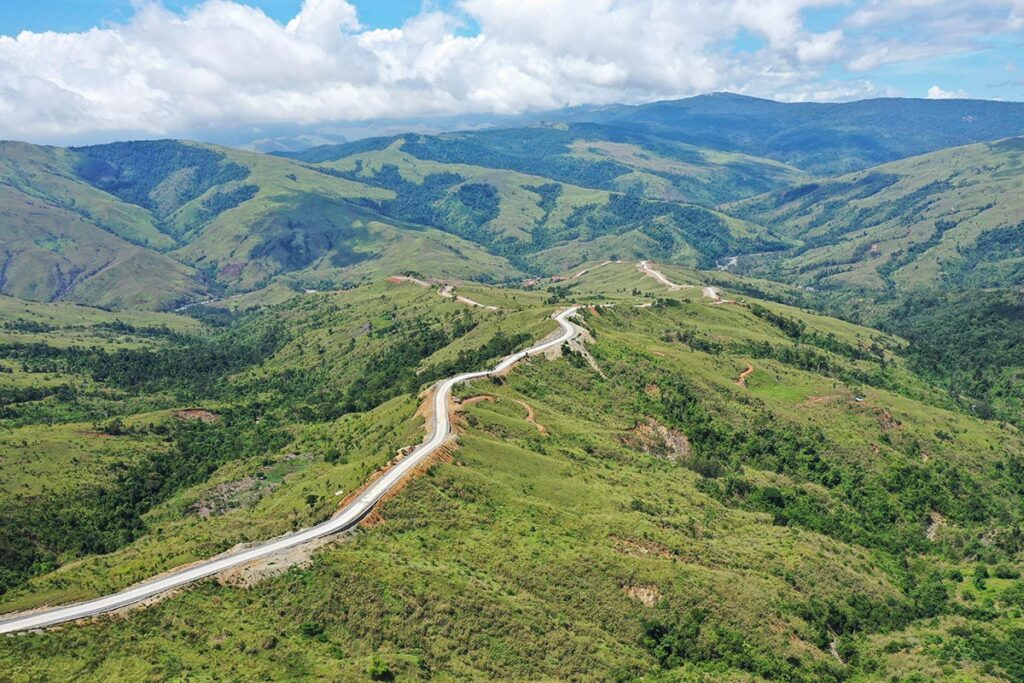 The 27.55-km. road, which serves as an access road to the Mapita Tribal Community and the view deck in Nayong Aguilar,  could help drive foreign and local tourists to the municipality, which is famed for its its ylang-ylang plantation. It could also improve the living conditions of the people of Aguilar.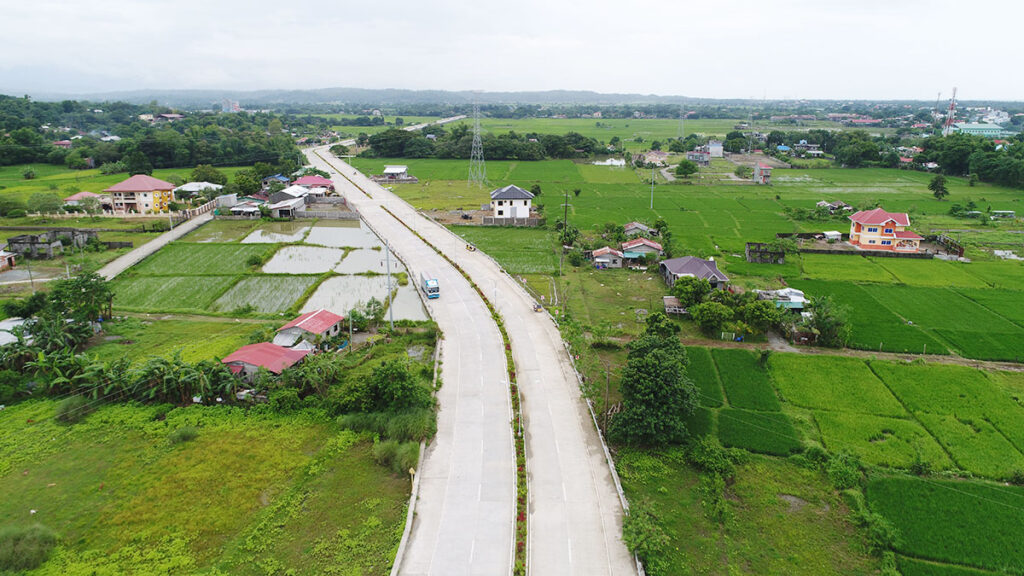 Planning a post-pandemic road trip with family and friends? You could pass by "Daang Kalikasan" road soon, which offers a scenic view of the mountain range. The P2-billion Mangatarem-Sta. Cruz Road is almost 68.4 percent complete.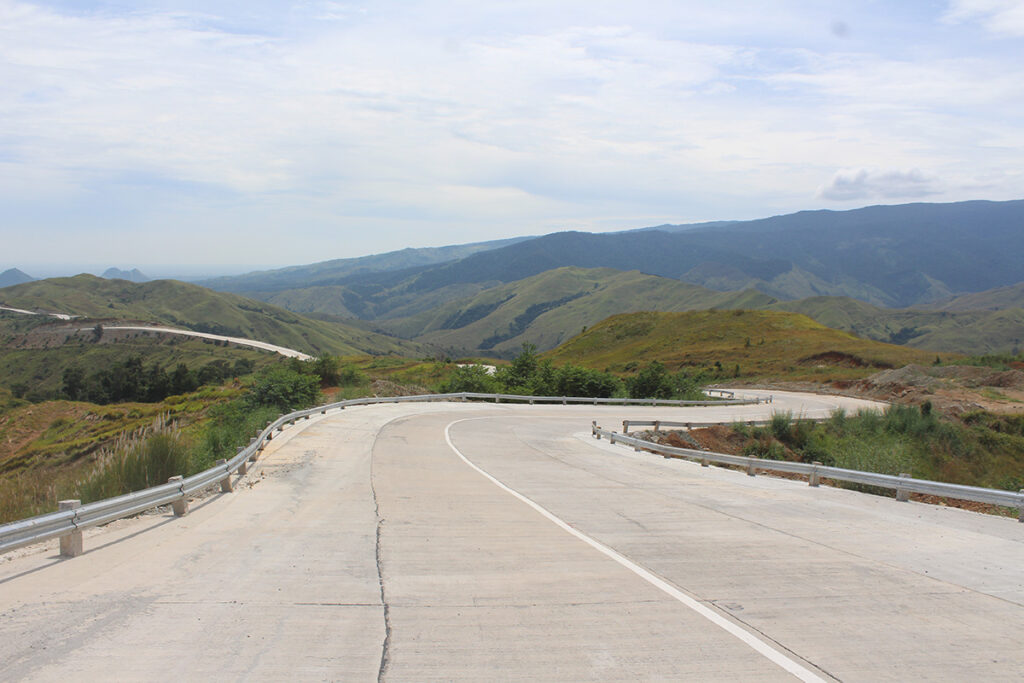 In the nearby town of Lingayen, the P2.8-billion ongoing bypass road will reduce travel time between barangay Baay, Lingayen and Barangay Biec, Binmaley from 22 minutes to seven minutes, once completed.
The Lingayen Bypass Road, which is 44.75 percent complete, is a 6.04-km. road that starts at the intersection of Pangasinan-Zambales Road and Lingayen Labrador Diversion Road.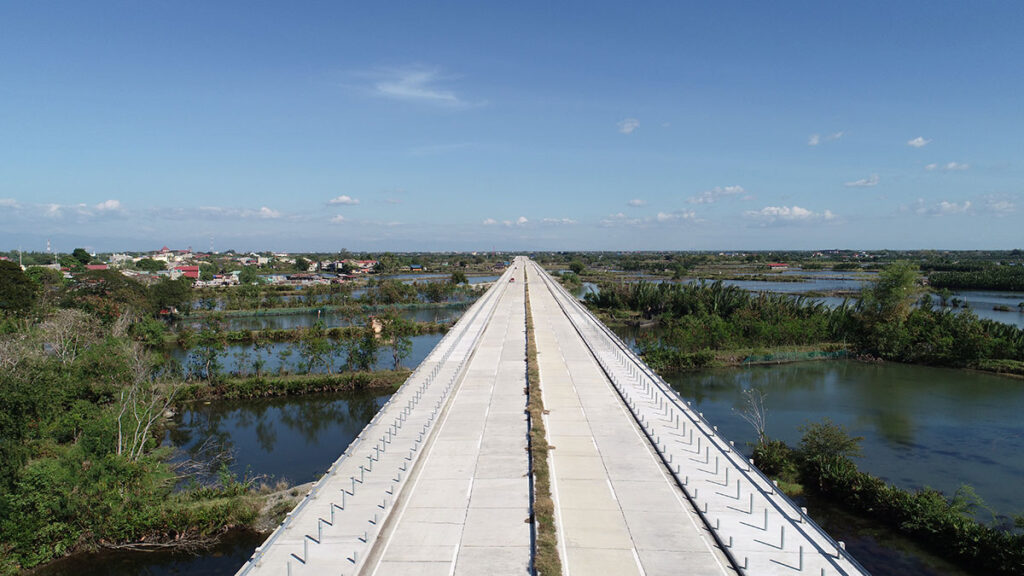 Still in Pangasinan, the Pangasinan-Nueva Vizcaya Road or the Villa Verde Road is almost 72.58 percent complete. This road is expected to reduce travel time from Carmen, Pangasinan to Santa Fe, Nueva Vizcaya from four hours to two.
The 2.019-billion Missing Link/ New Road Pangasinan-Nueva Vizcaya Road project boasts a two-lane, 22.23-km. road along barangay Malico in San Nicolas, Pangasinan.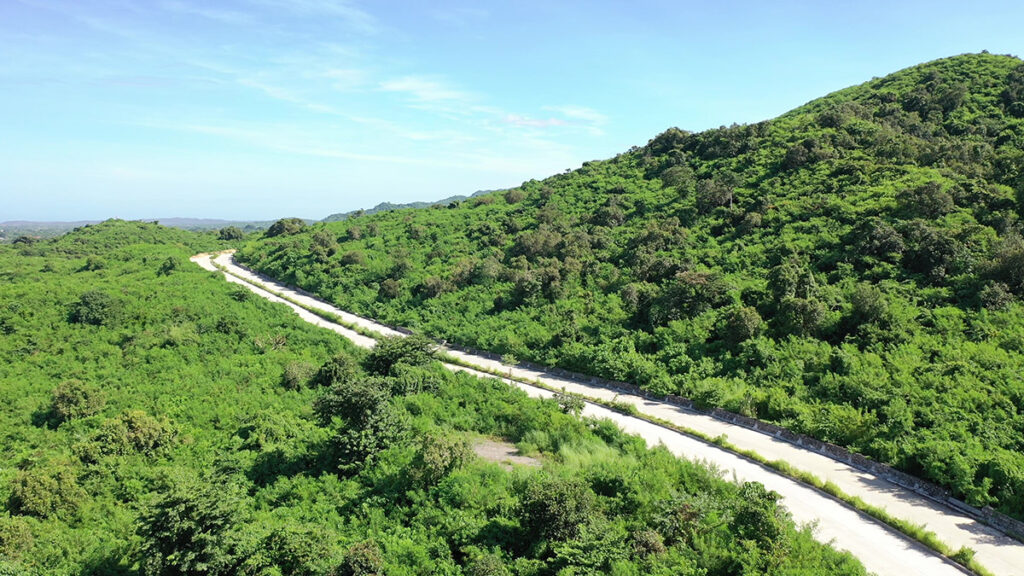 In Ilocos Sur, the ongoing 10.974-km. road connecting the municipalities of Bantay and San Ildefonso, which has an allocation of P1.055-billion, is now 54.69 percent complete. Once completed, travel time between the two municipalities is expected to be reduced from one hour to just 15 to 20 minutes.
Also in Ilocos Sur, the Tagudin Bypass Road with a length of 4.6778-km, is now underway. The road is expected to decongest traffic along the section of the Manila North Road that traverses Tagudin town. The bypass road is estimated to reduce travel time between Sudipen, La Union to Sta. Cruz, Ilocos Sur from one hour to just 15-20 minutes.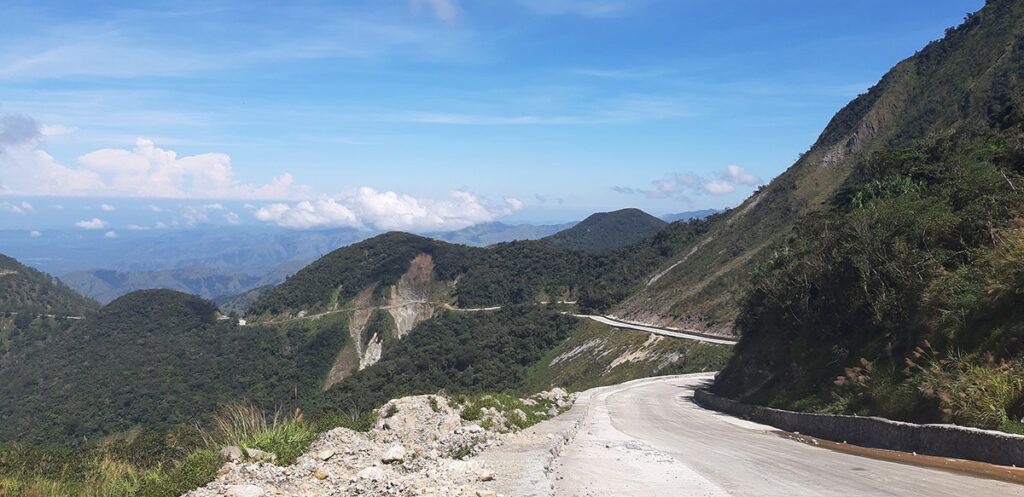 In the province of La Union, the ongoing Bauang-San Fernando-San Juan Bypass Road traversing 24 barangays is considered as an alternate road to relieve traffic along the Manila North Road. It's expected to reduce travel time from one hour to 30 minutes from Barangay Payocpoc Norte, Bauang to Barangay Taboc, in San Juan.
The section of the bypass road at Jct. San Fernando-Bagulin Road, Camansi, San Fernando City to Jct. MNR, Taboc, San Juan with a length of 8.721 kilometers (two lanes) is scheduled for inauguration this July.
Aimed at strengthening the livelihood of the locals and making the province of La Union the heart of Agri-Tourism in Northern Luzon by 2025, the project is 29.57 complete.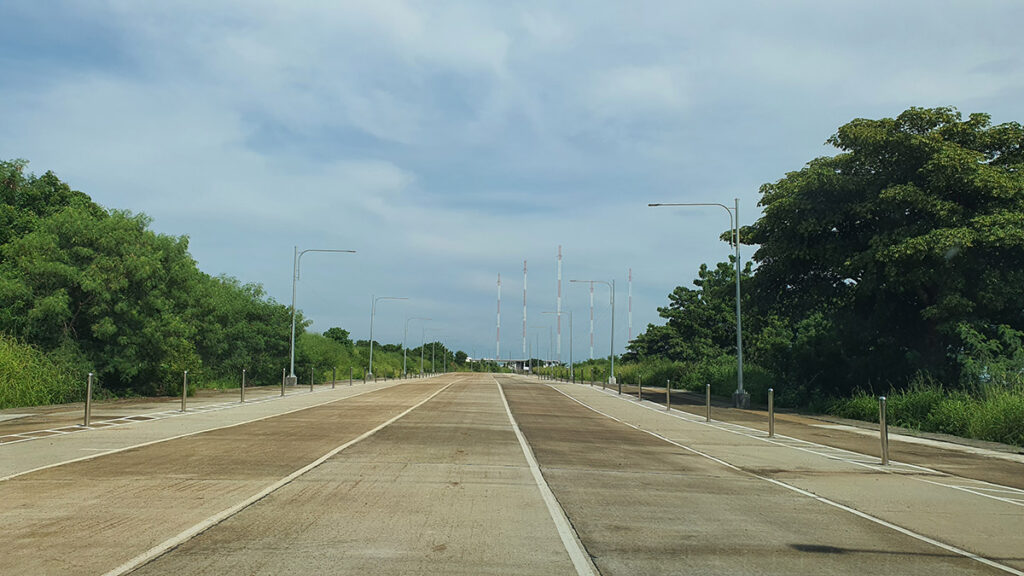 The Poblacion-Puguil-Tubaday Road, which connects Balaoan-Santol Road, is now 67.91 percent complete. It will be beneficial to Santol, La Union's soft broom industry and other high-value agricultural products. The ongoing road is safer with 6.7 meters of carriageway width and less slope compared to the old one, which has only 2.5 meters of carriageway width and steep slopes. The five-hour hike from Santol town proper to its upland barangays will also be reduced to a 15-minute ride. The road d is now the newest attraction in the province of La Union because it passes through a flat to sloping terrain along the breathtaking scenery of the mountains.
In Ilocos Norte,the Bangui Bypass Road is now 79.35-percent complete. The 2.1547-km bypass road starts at the Manila North Road, which includes the construction of 4-lane Portland Cement Concrete Pavement (PCCP) including drainage, slope protection works, shoulder, pavement markings and safety facilities and a four-lane 46.30 lineal meter length bridge. The completion of the bypass road will address critical bottlenecks in the urban areas.
The P2.427 billion Laoag-San Nicolas Bypass Road, also in Ilocos Norte, is now 20.26 percent complete. It is expected to increase access to basic social and development services, facilitate fast and safe movement and transfer of people and goods once completed.
In the eastern part of the province, in the town of Dingras, a diversion road is under construction (34.45 percent complete). The Dingras Diversion Road will reduce travel time from barangay Bungcag to barangay Guerrero, from 20-30 minutes to just 10-15 minutes.
The DPWH, under the Duterte administration, will continue to help spur development outside Metro Manila by building and placing the groundwork for new projects to improve the economic interplay between the urban and rural areas.
#BrandedUp