In celebration of the 75th anniversary of the establishment of diplomatic relations between the Philippines and the United States, Philippine Ambassador to the US Jose Manuel Romualdez led the unveiling of the National Historical Markers at the his Official Residence.
The installation of the markers was approved by the National Historical Commission of the Philippines last May. It contains brief historical information about the structure that has served as the official residence of ambassadors in the post-war period.
"It is clear that the relationship between our two countries will always be of manifest importance then and now. We have shared values, a shared history, and a long-standing friendship… seeing how far the Philippines has come, insights can be drawn for forging ahead into the future. We will endure, we will not waver, and we will toil as those who came before us did, in fighting for democracy, for freedom, for prosperity, for social justice," said Ambassador Romualdez.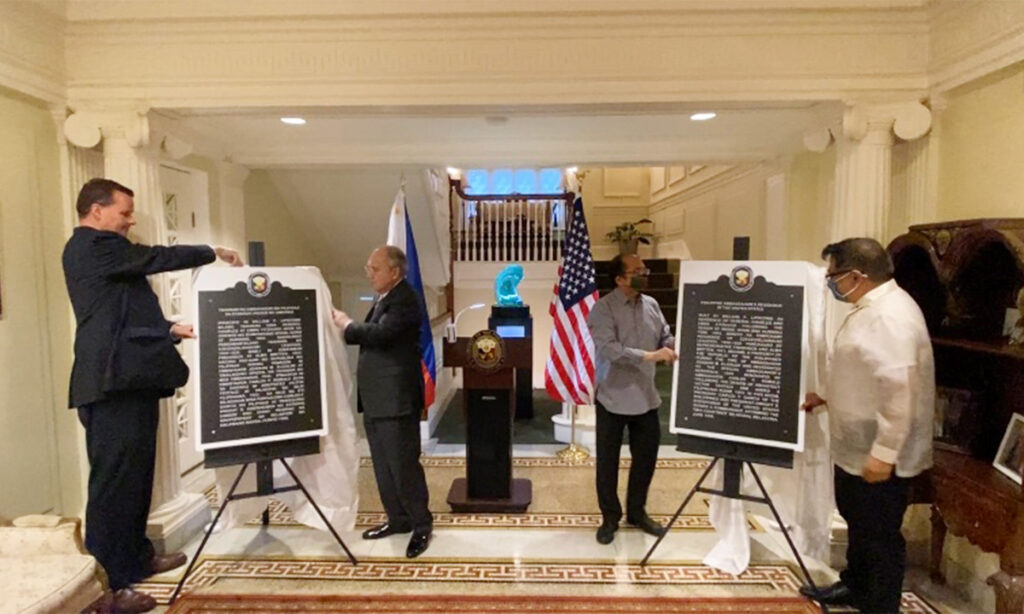 Consul General Jose Victor Chan-Gonzaga, US State Department Philippine Desk officials Brian Frere and James Shea, and Philippine National Commission on Culture and Arts National Committee on Monuments and Sites former head Ivan Henares joined the ambassador during the event.
The house was built in 1904 for Retired General Charles Fitzhugh and his wife. It was designed by Waddy B. Wood and built by William Lipscomb and Co.
After almost a decade, in 1913, then Philippine president Manuel Quezon was impressed by the home's structure and design. It took long, however, before Philippine ambassadors lived there.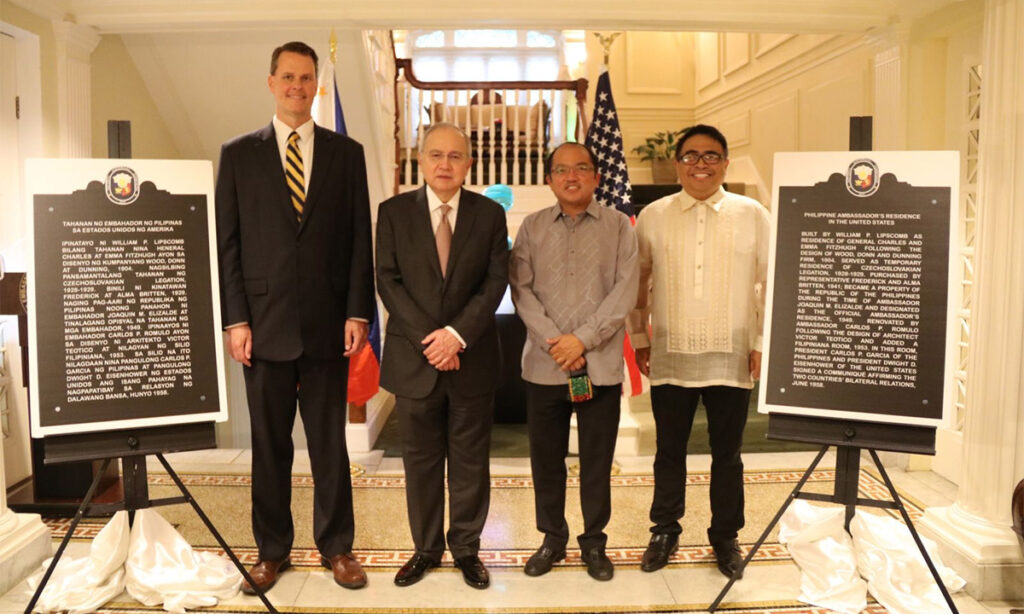 After World War II, Joaquin Elizalde, the first Philippine Ambassador to the US, acquired the house, which was later on bought by the Philippine Government to be the official residence of succeeding Philippine ambassadors to the US.
Ambassador Romualdez shared, "Sixty-three years ago, Presidents Carlos Garcia and Dwight Eisenhower signed a joint communique embodying Philippine-American friendship and mutual goodwill at the Filipiniana Room, just a few steps from where we are today."
The National Historical Markers will be placed on the residence's façade within the year.