COVID-19 may not be the last pandemic of our time.
Thus, companies are looking for ways to pandemic-proof their businesses moving forward. One solution they are looking at is to decentralize operations.
"A lot of companies have realized that they have to pandemic proof their operations moving forward," Lobien Realty Group chief executive officer Sheila Lobien said in a webinar organized by the Federation of Filipino-Chinese Chamber of Commerce and Industry (FFCCCII).
"The lockdown last year made them realize that they have to diversify and decentralize their location," Lobien added.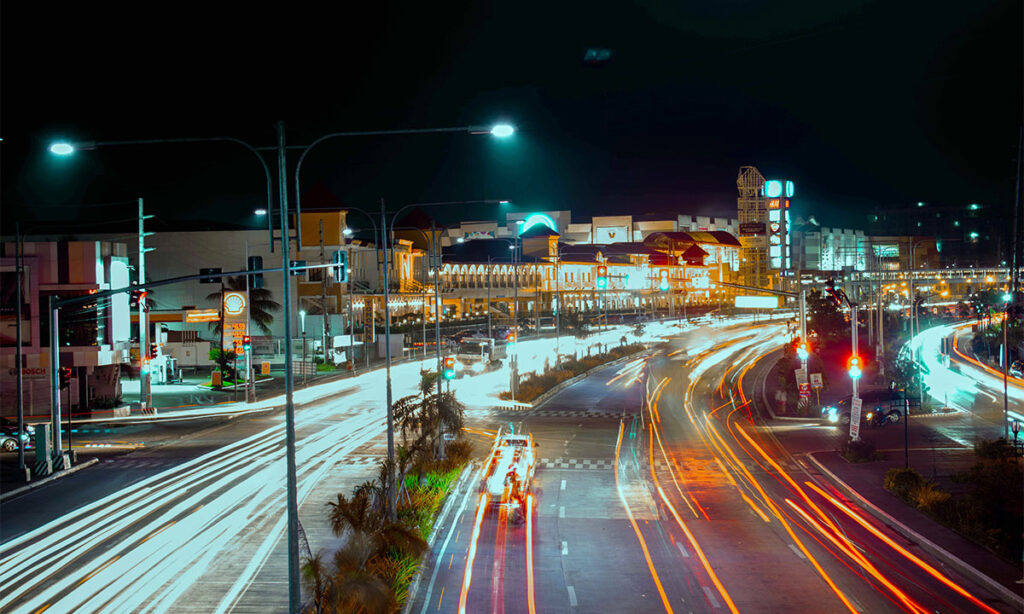 Having offices outside of Metro Manila has a number of benefits to companies, such as the lower labor and rental costs compared to Metro Manila, Lobien said.
Offices outside Metro Manila also serve as back up offices for companies, which will be an advantage when a lockdown in Metro Manila happens.
"So let's say for example, Manila will have a lockdown, at least they can still operate elsewhere," Lobien said.
Iloilo, Batangas, Cebu
Outsourcing firms continue to occupy office space outside Metro Manila, property services firm Colliers Philippines said in a report.

Among the firms that took up office space in the first quarter of the year were Legato and Teledirect in Iloilo, 24/7 InTouch in Cebu and TaskUs in Batangas.
Iloilo and Cebu accounted for 77 percent of total provincial office space transactions in the first quarter of 2021, data from Colliers also showed.
Of the 30,000 square meters (sqm) of provincial office transactions, Iloilo accounted for 14,000 sqm while Cebu had a share of 9,000 sqm.
Megaworld leads in office market
In line with this, property developer Megaworld Corp. stressed that its office building in Iloilo has received strong interest despite the pandemic.
"Our Iloilo Business Park offices with a total of 100,000 sqm have been 100 percent leased during the pandemic – no other developer has achieved that," Megaworld Senior Assistant Vice President for Public Relations and Media Affairs Harold Geronimo said.
Provincial office vacancy still up
Despite growing interest in provincial office space, vacancy rates in the provincial office market are still higher than in Metro Manila at 22 percent, Lobien said.
Of the 301,818.66 sqm of total supply of provincial office space, only 35 percent has been leased as of the second quarter of 2021, according to Lobien.
This leaves 197,220.21 sqm of provincial office space still available in the market.
The take-up, however, is higher than the same period last year, where only six percent of the 233,332.05 sqm was leased out in the provinces.
In addition, Lobien said that average rental rates remain the same from a year ago at P620 per sqm.
More supply to come
The provincial office market is ready to cater to the expected demand from companies looking to locate outside of Metro Manila.
Data from LRG shows that 746,000 sqm of provincial offices are in the pipeline between 2021 and 2024.
Cebu accounts for the biggest chunk with 342,206.82 sqm set to come online until 2024.
This is followed by Pampanga and Iloilo with 138,163.51 sqm and 109,111.88 sqm, respectively.
"If they really want to grow outside of Metro Manila, it's really easy for many companies to do so,"Lobien said.
Occupier demand to continue
In all, occupiers are expanding outside of Metro Manila, providing an opportunity beyond 2021 for office developers in the provinces, according to Colliers Philippines.
"We recommend developers landbank in strategic locations such as Pampanga," Colliers said.
It added that about 75 percent of the survey respondents chose Pampanga, Laguna, and Cebu for their post-COVID-19 leasing plans.
"In our view, this provides an opportunity for provincial developers looking to tap pent up demand for office space beyond 2021," Colliers said.
Lobien shared the sentiment, stressing that the expansion outside of Metro Manila is also something that will be seen in the office market after the pandemic.
"In fact today, many of our clients in the outsourcing industry are looking at what's available in the office market starting in the fourth quarter this year and first quarter of 2022," Lobien said.
"They're already planning, looking at Metro Manila and outside Metro Manila,"she added.
Opportunities for developers
"Given the government's plan to lure more companies to occupy space outside the capital region, we see more firms locating outside of Metro Manila as they take advantage of tax and non-tax incentives offered by the government," Colliers said.
The property services firm recommends that developers further explore opportunities to build office towers in the strategic locations in the provinces.
"The big developers are actually growing this and the outsourcing industry has identified the next wave cities. They are looking at talent and the facilities," Lobien said.
"So all the way from Baguio down to Dumaguete, there are quality offices and quality facilities that the outsourcing industry can actually acquire and use,"she added.
Lobien said that the big developers have already developed mixed-use townships all over the country, which can cater to the expected demand for provincial offices. "So these township developments all over will be good and we will see more of the live, work and play in one area," Lobien said.