Manuel B. Villar, Jr., the rags-to-riches billionaire, is many things to many people—a politician, one-time presidential aspirant, real estate and retail tycoon, kingmaker and so much more but to his three children—Vista Land president Manuel Paolo Villar, Public Works Secretary Mark Villar and Las Piñas Rep. Camille Villar, he is, more than anything else, the king of their home, the best father they could ever have. Today, as the country celebrates Father's Day, the Villar children pay tribute to the man they fondly call Papa. This is Manny Villar in the words of his children as told to The Star's Iris Gonzales.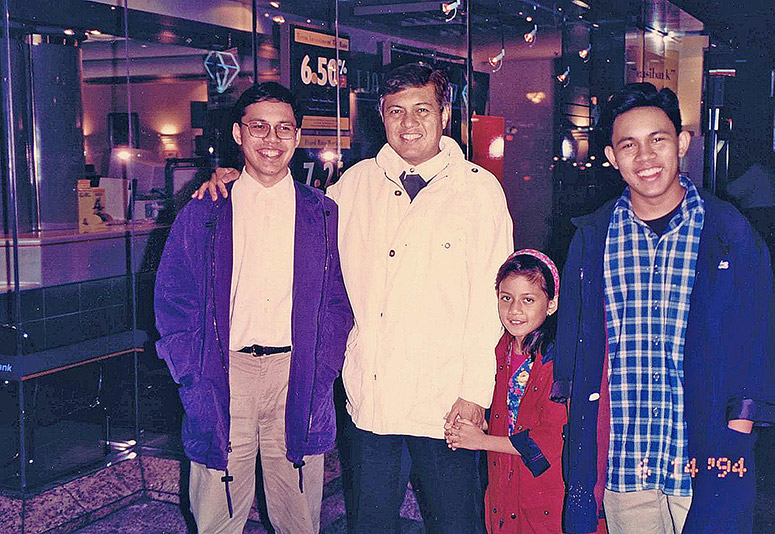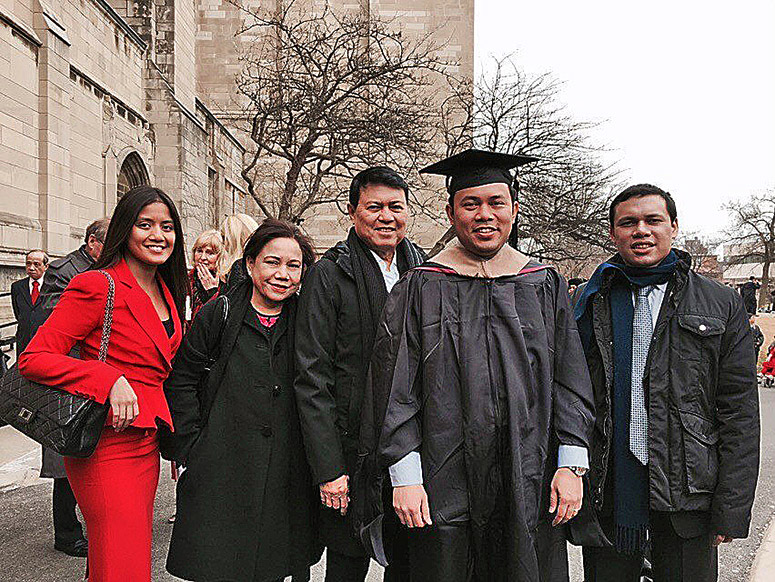 On being Manny Villar's eldest son
By Paolo Villar
What does it mean to be the son of Manny Villar? It's been a very good experience. He is a very good father and a very patient man. There's quite a lot to live up to because he has accomplished so much — and so big.
And yet despite his very busy schedule, he always managed to find time for us. It's not about the numbers of hours he spends with us but the quality. I never felt he was busy because he always made sure he was there for us. It was really quality time. We would have long talks and I always get a lot out of his time with us. I never got the sense that he was so busy. In fact, sometimes you feel he is too present.
Through these long talks I learned so much from him. For one, he is a very good manager and he is very good with people. He has that strong empathy for people but is also a very good judge of character.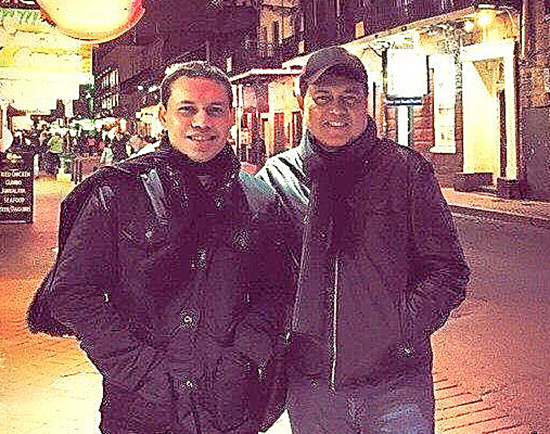 I also learned a lot about running the business from him. People think he is good in marketing but he is more than that. He is also very good with numbers. He's an SGV alumni, a CPA and not many people know that.
He combines the heart with the wallet and that's one of the things I learned, you need both.
He also leads by example. He is a very hardworking man. He works harder than everybody else.
When times are tough, he never gives up. I learned that, too. You don't give up and you stay optimistic.
He's had his share of failures but he never threw in the towel. The housing business actually was not his first business. He tried quite a number of businesses like delivering food before he succeeded in the housing business.
And in the housing business, during the 1997 Asian financial crisis, we experienced massive financial difficulties but he strived and remained optimistic. Of course, there was also his loss in the 2010 presidential elections but we've all moved on and learned from that.
As for me, I ended up in the family business. It's what I want. I wanted to be here. I didn't get into politics and my father supported that. He was never overbearing. He supported us in what we wanted to do but he never spoiled us.
When Mark and I were studying at the University of Pennsylvania, he never gave us extra money. He only did that when Mark and I ate together to encourage us to spend time with each other so those were the only times we would eat plenty. The rest of the time, we just had to make do and really budget our allowance.
My father, mentor, best friend
By Camille Villar
I feel like I'm the luckiest person in the world, being my father's daughter. He is first and foremost an amazing and best father anyone could ever have. In him, I have a father, a mentor and I even have a best friend.
I miss him when we're not together. We can talk about everything — from the most complicated things, to the mundane, to the most trivial.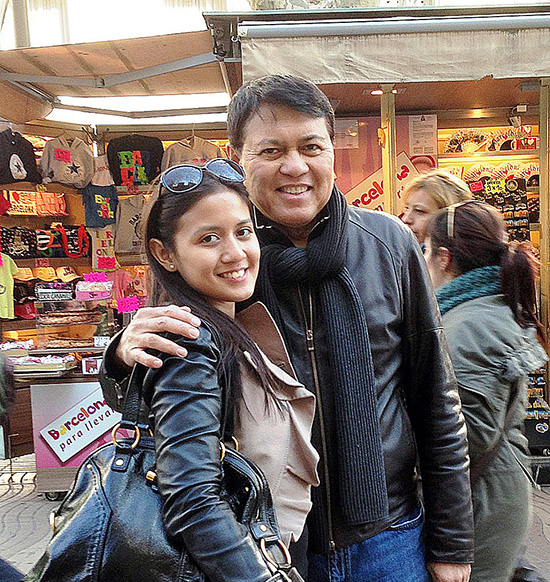 Being his daughter always pushes me forward. He always taught us to achieve our dreams. He never told us, 'this is what you do." I just saw what my parents were doing and I loved it. It's maybe because, I was always with my father while I was growing up. I would accompany him and saw what he was doing — in business and in public service and that made me want to be like him and do that, too.
And despite his busy schedule, we were always his priority. He would drop everything that he was doing and he told people when he was in a meeting that if my sons or my daughter would call, he would pick up.
And he did. He was really always there when I needed him. I remember when I was in elementary, I had a fight with some classmates. I was sad that day and he was there for me. When I was in Ateneo, I failed this test and I felt so bad, I called him and he came.
So now when I feel overwhelmed with everything I am doing, I always remember what he taught us–to remember that my son is my priority as we were to him and that everything else just comes secondary.
He taught me that and so many other things. There's a lot of big lessons but one of the biggest lesson is to not be afraid of failure.
Failure is actually not bad as long as you learn from it. He always said, you need to pick yourself up.
He would often say, that from time to time you will fall, but what's important is that you're not discouraged or stopped just because of that.
Whether it's a big or small defeat, you need to improve, pick yourself up and move forward, even if it's just inch by inch.
He also taught us to live simple lives. We weren't born with a silver spoon, contrary to what it may seem. Our parents always lived simply but comfortably. Our childhood was a lot comfortable than my father's childhood but we did not live extravagant lives and it's still the same even today and we're happy with that.
Team Villar
By Mark Villar
You feel a strong sense of pride as the son of Manny Villar. There's that desire to do justice to his legacy and what he has done especially in public service.
Being a Villar, you really want to continue his work, his accomplishments, his legacy.
We always did everything as a team, we're Team Villar. We always had these traditions. We would go abroad for Christmas and summer and we enjoyed our time together.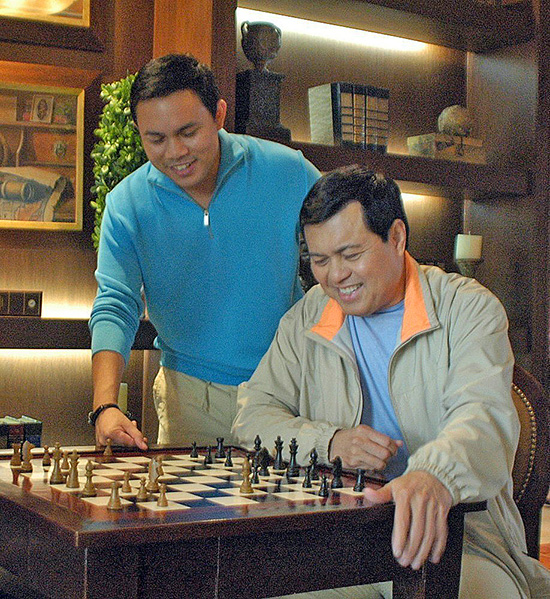 It wasn't all fun and easy but it was fine because our father taught us a lot about resiliency. That was a recurring theme in our family — being resilient and overcoming the fear of failure.
He taught us that life is all about peaks and valleys and sometimes there will be some valleys but eventualy you will get to where you want to go. He always reminded us to accept that as part of life.
And even if he accomplished so much, he remained very simple. When we were growing up, I never thought we were rich. We weren't raised that way.
My best memories when we were young had nothing to do with material things. It had nothing to do with how much money we had. It was those simple moments of us together.
I remembered we would eat in McDonald's or Jollibee on Saturdays and we were happy. It had nothing to do with extravagance.
We learned early on that material things weren't necessarily equated with happiness.
Visit www.mannyvillar.com.ph to know more about Manny Villar.
#BrandeUp