In the Garden of Eden, that terrestrial paradise described in Genesis, fruit-bearing trees abound and absolute happiness reigns. It is, as God imagined, the zenith of creation and paradise.
But where is it really?
Many have searched and failed; some spend a lifetime looking for it.
One need not look far. It is where one plants the seeds to create and feed both body and soul as what Father Eduardo "Ponpon" Vasquez, Jr., 48, Rector and Parish Priest  of the Shrine of Our Lady of Grace in Caloocan City, has successfully done in his parish.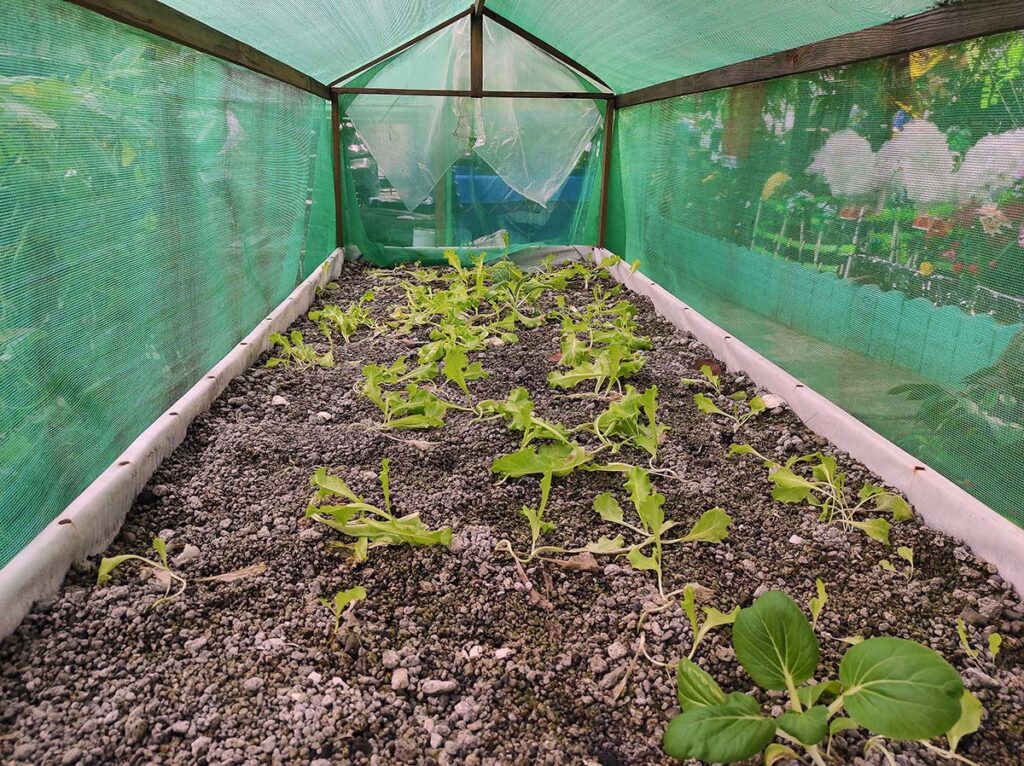 Father Ponpon is a Catholic missionary priest from the Congregation of the Oblates of Mary Immaculate or OMI.
While other priests passionately fulfill their role in the Catholic Church — celebrating mass and tending to the sick and the poor — Father Ponpon is doing more than that.
He has returned to the Garden of Eden, in the most spiritual sense, through a project that is essential, now more than ever especially in this time of a global health pandemic — an urban food garden, a flourishing self-sustaining paradise of root crops, fruits and vegetables, to provide food for the hungry.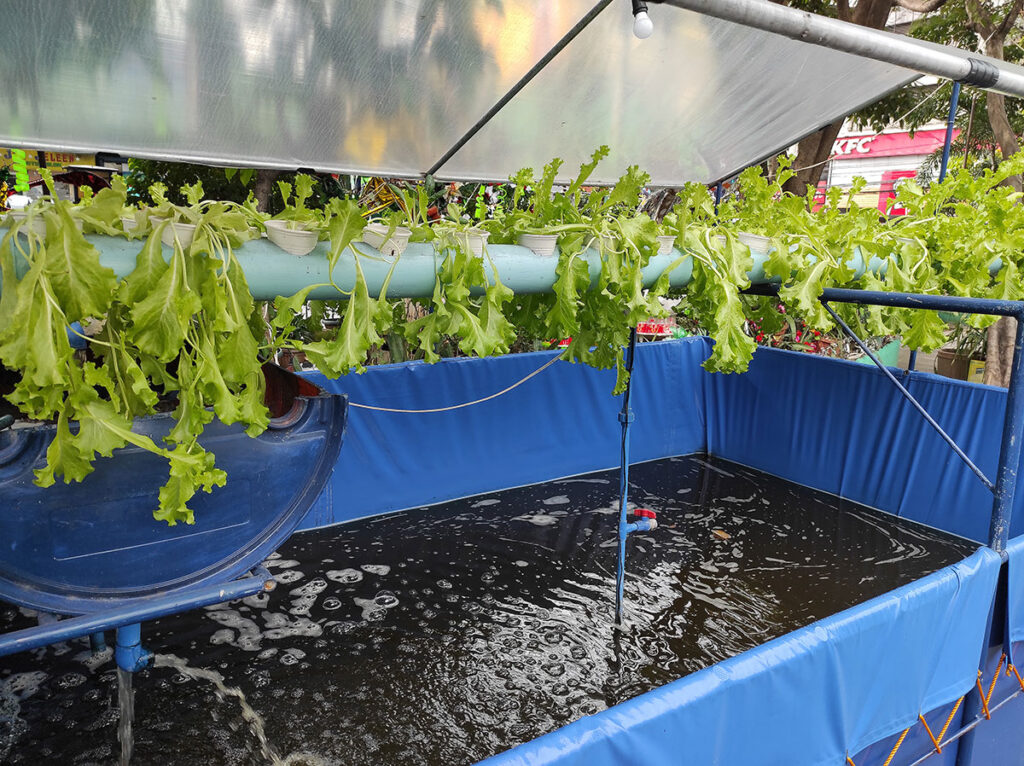 He planted the seeds last year and today, the church compound is filled to the brim with greenery — thousands of pots of green leafy vegetables and herbs–from tomatoes to lettuce and other plants.
The hard lockdown which the government imposed last year inspired Father Ponpon to convert a space in the church compound  into a garden.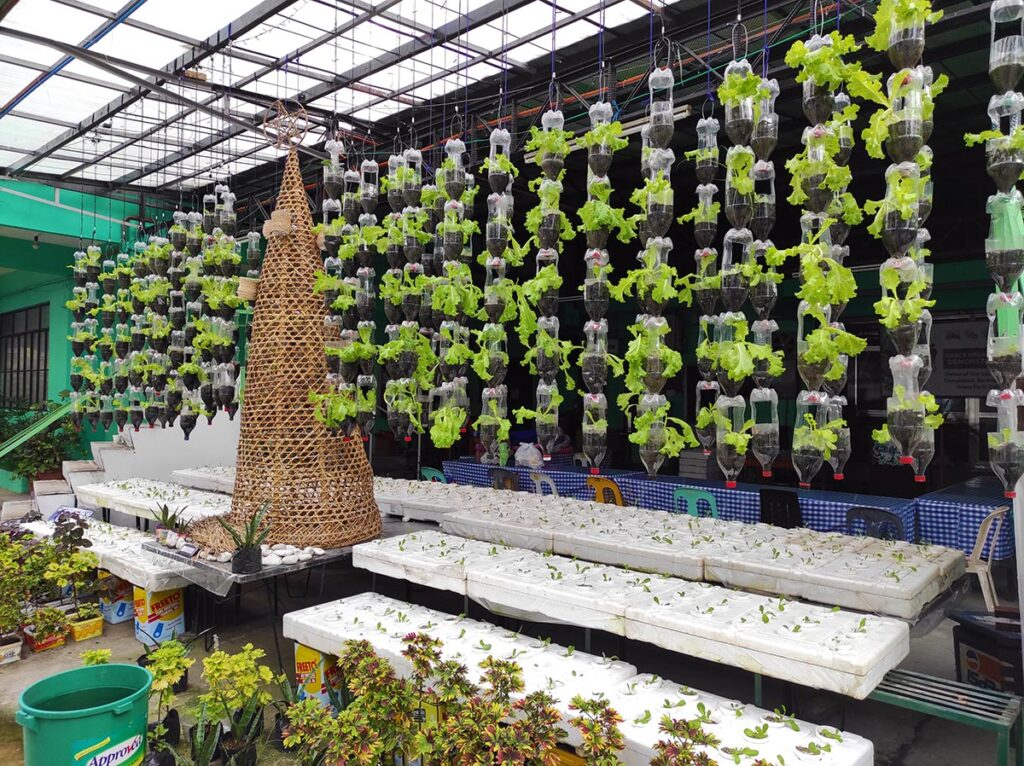 "I remember, I was in a mall in the evening of March 15 (2020) when the government made a final announcement that the lockdown would start at midnight. I overheard some salesladies talking about their fears. One of them said, 'how will the vegetables from the provinces be transported to Manila?"
This really moved Father Ponpon.
"And from that time on, I started thinking of how I could be of help in addressing the issue of food scarcity that might result from the lockdown," he says.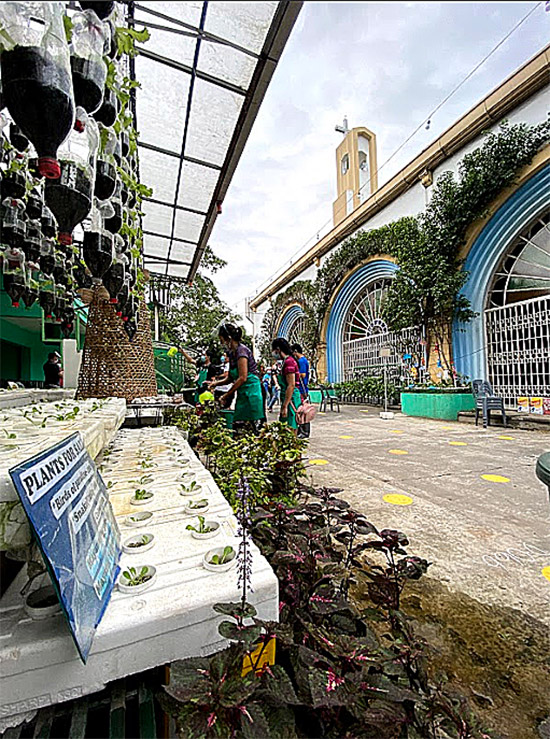 Father Ponpon is no stranger to agriculture.
"I learned how to grow crops in Bicol, my home province. I studied in a public school when I was in elementary in Libmanan North Central School and gardening was part of the school activities. So my knowledge and skills in gardening started there," he recalls.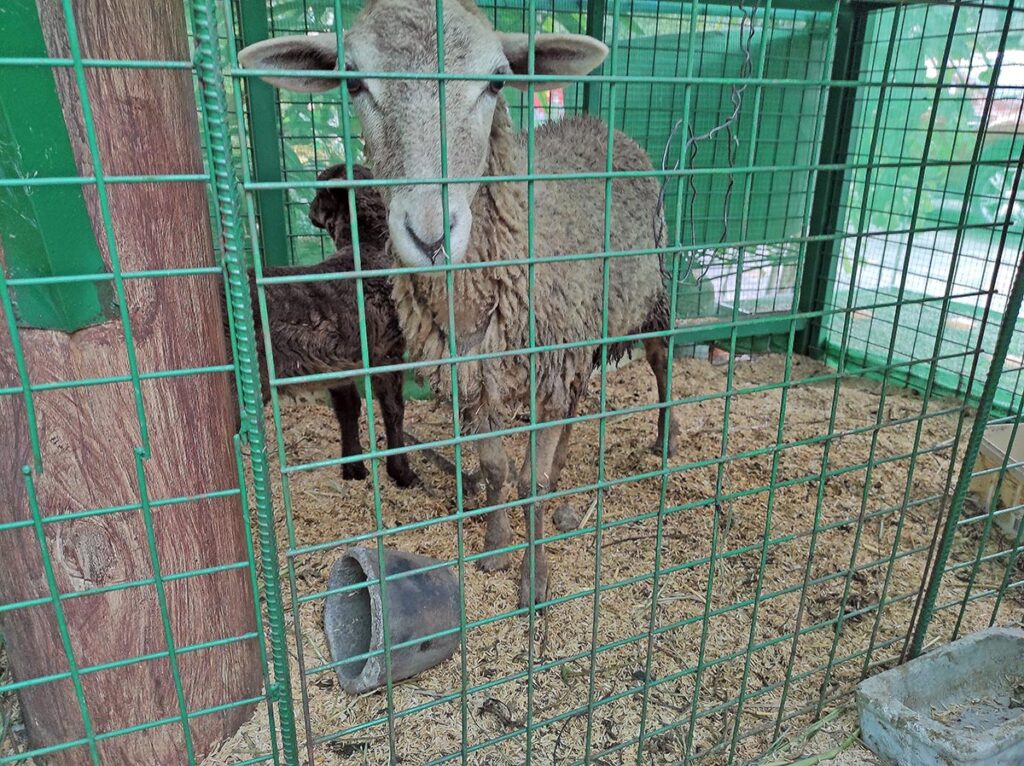 During those years, he learned how to trim grass and plant vegetables – pechay, okra, sitao, talong, upo, kalabasa etc….," he says, noting that it triggered his interest in farming.
Organic farming
When he became a priest, his passion for farming intensified when he was assigned as the director of the Oblate Galilee Farm in North Cotabato.
It's a nine-hectare organic farm owned by the OMI Congregation and it's part of the ministry on ecology. It was there that he was oriented to diversified organic farming.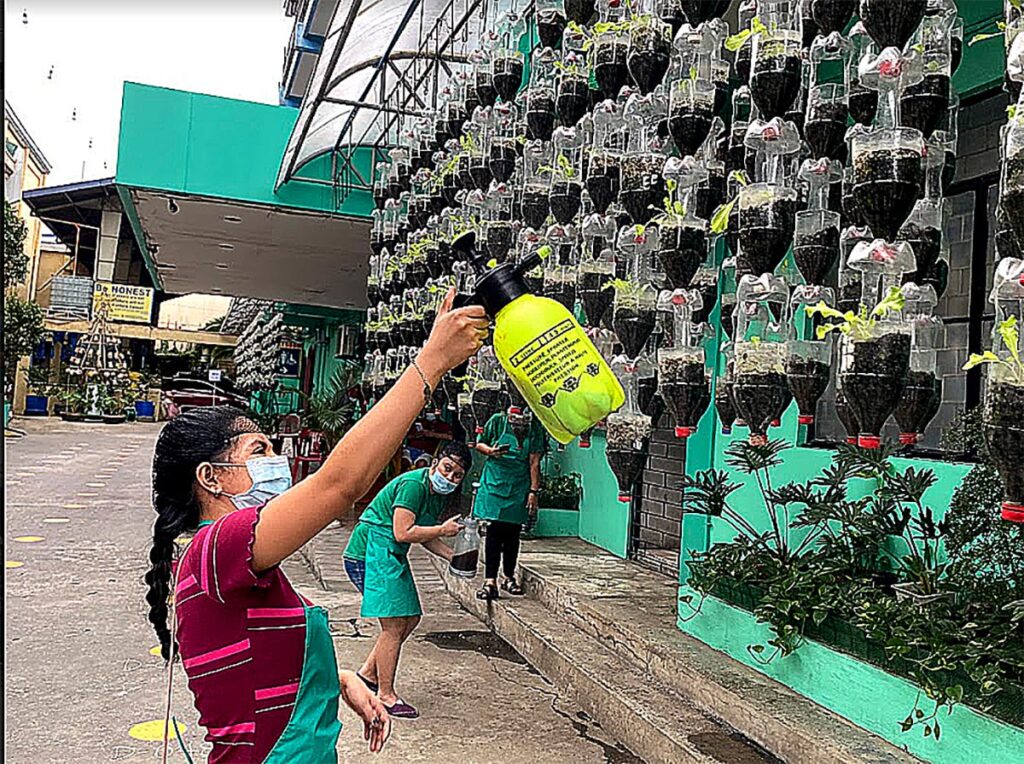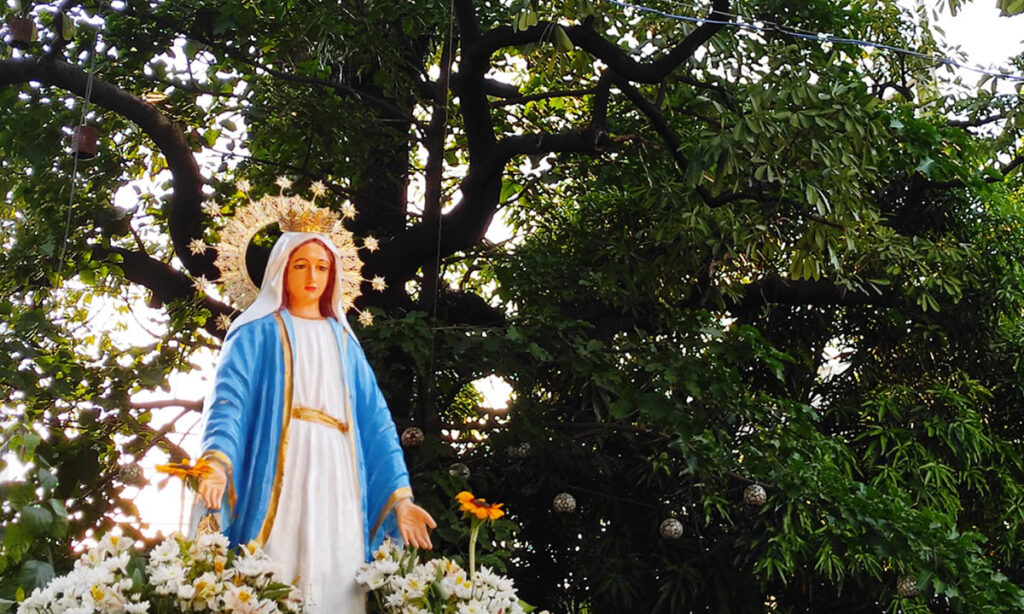 It's a chemical free-farm which produces mainly organic vegetables, fish and fresh milk coming from goats and cows.
"But I really learned the art and professional way of organic farming from the many seminars and trainings conducted by the Agricultural Training Institute of Region 12, the training arm of the Department of Agriculture. Because of this institution, I received a National Certificate II on Organic Agriculture," he says, beaming with pride.
Plant your own garden
Today, the people of Caloocan have replicated Father Ponpon's urban gardening project in their homes.
"It started with a simple appeal to the people to plant vegetables in their homes so that no one will go hungry. In one of my online masses when the lockdown was already imposed, I encouraged people to start planting vegetables in recycled containers. And I showed them two containers where I planted camote and tomatoes," he recalls.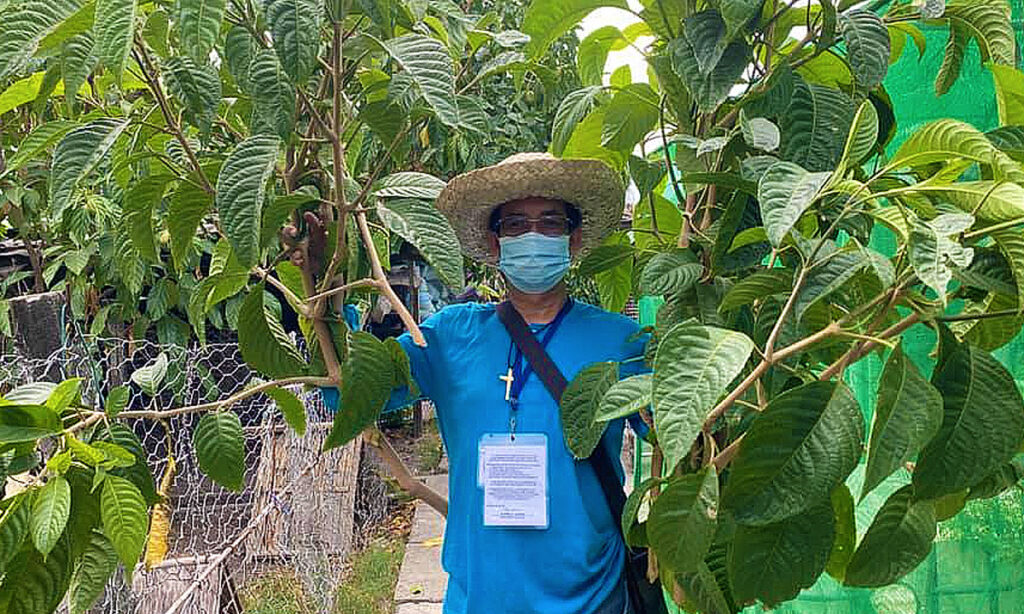 Then he called for donations for any type of used containers which the church could use for gardening. He was amazed by the positive response of the people from all walks of life, young, adult, elderly, rich & poor.
"They brought empty containers to our church. And they also started planting in their homes," he says.
Project grace
"So from just two containers, they became hundreds, then thousands and now, still counting because the project is still progressing and expanding in many houses," Father Ponpon says. He named the urban gardening project, Project Grace.
At present, the whole church compound of the Shrine of Our Lady of Grace functions as a demo farm in the city officially acknowledged by the Department of Agriculture.
Last August 5, 2020, a memorandum of agreement was signed by representatives of the Department of Agriculture and the Diocese of Caloocan, making the church a training center for urban gardening.
Animal kingdom
The garden has since expanded and there is now what he and his fellow church workers fondly call the animal kingdom, a breeding ground of animals, mostly rabbits whose manure serve as fertilizers for the plants.
What's a priest doing in the garden, one might ask? Where is the spirituality in this?
Father Ponpon says it's all about the spirituality of creation so no man will ever be hungry.
"It's part of living a life of service, a life that gives meaning to one's life, to act and lead and teach people to create and plant food," he says.
The Bible says that history will complete itself and the ultimate destination will be when all of mankind returns to the Garden of Eden.
In real life, the people of Caloocan are already enjoying the fruits of their labor, right in their very own food gardens, thanks to one man who started it all — a father extraordinaire, Father Ponpon Vasquez.