What does it mean to live the grand life? Is it all about luxury—posh spaces, glimmering powder rooms, cotton-soft duvets, world-class amenities and dim, romantic lights?
It is perhaps all these and so much more.
For Thomas Mirasol, president of real estate developer Federal Land Inc., it can also be about experiencing certain refinement.
"And you share the same kind of values of what a good life could be," Mirasol said in a recent press conference.
Indeed, Federal Land Inc. brings hotel-level luxury lifestyle and services with Grand Hyatt Manila Residences as it continues to revolutionize the standards of Filipino luxury living.
The development is a two-tower condominium that maintains the impeccable service and thoughtful amenities that the Grand Hyatt brand is known for.
Residents have exclusive access to the adjacent five-star hotel, Grand Hyatt Manila, with special privileges and offerings on the hotel's facilities and services.
"There are experiences and there is the Grand Hyatt experience," Hans Hauri, Director of Bonifacio Landmark Realty and Development Corp., said in the same press conference.
Hotel-like living every day
The low-density Grand Hyatt Manila Residences South Tower offers 188 living spaces where families can own hotel-like homes and enjoy the renowned hospitality, service, and amenities attributed to the iconic brand.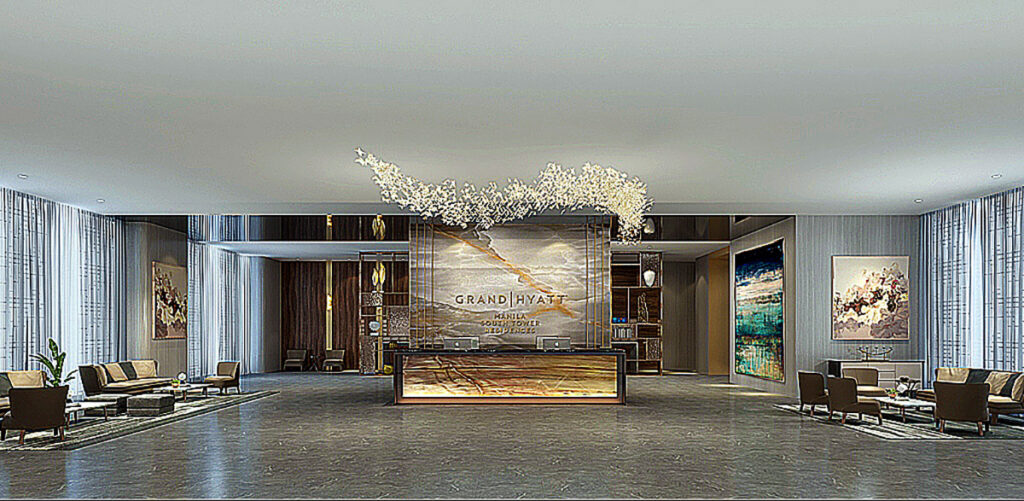 Designed according to global standards, this New York-inspired community in North Bonifacio Global City (BGC), Taguig is surrounded by some of the country's best schools, hospitals, corporate headquarters, malls, and restaurants.
"Imagine a life where you never have to leave the oasis of the Grand Hyatt," Hauri said.
Culinary delights from Grand Hyatt Manila await residents–The Grand Kitchen, The Cellar, The Lounge, No. 8 China House, The Peak, Florentine, and the Pool House.
Elegant and exclusive homes
But Grand Hyatt Residences isn't just about elegance and grand living. It offers convenience, melding style and function and global standards of efficiency and safety.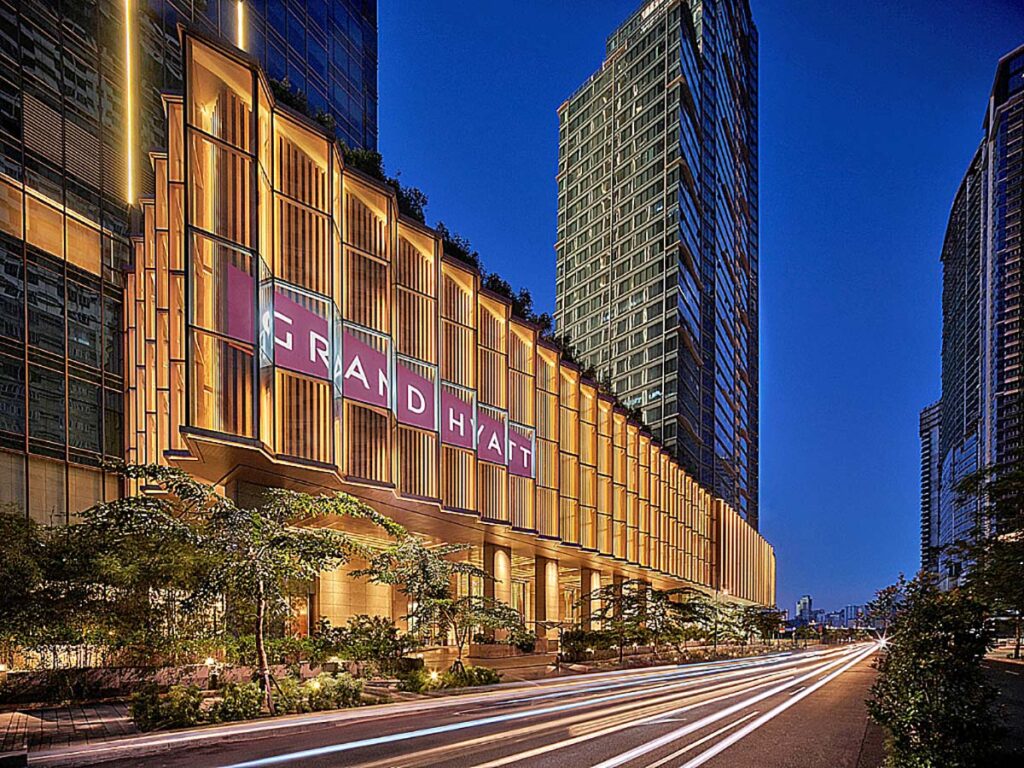 Outside, the structure glimmers with a striking glass façade strong enough to withstand high wind pressure. Comfort is also provided to residents as the innovative glass minimizes ultraviolet and infrared light to keep interiors bright and cool.
Each Grand Hyatt Manila Residences unit is meticulously planned to reflect a hotel-like ambiance.
Savor the full-height windows and private balconies that give a panoramic view of the city.
Enjoy a gastronomic adventure with your posh European-branded kitchen appliances, as well as ceiling-concealed air conditioning system.
At the end of a tiring day, retreat to your stylish baths with concealed floor drains that make for a beautifully seamless interior aesthetic.
The establishment also puts a premium on space to give plenty of room for individuals and families to thrive and enrich their lifestyles.
The 188 residential units are two-bedroom and three-bedroom configurations, with the latter having select units that include a den and a private outdoor garden.
The sizes of the two-bedroom units range from 120 square meters to 143 sqm while the three-bedroom units range from 205 sqm to 394 sqm.
Exclusivity increases as the floors ascend, with the low-zone floors having eight units, the mid-zone floors with four units, and the high-zone floors having only two units, Federal Land said.
Living grand
Homeowners of Grand Hyatt Manila Residences are provided with luxury recreational amenities in keeping with its "living grand" philosophy.
There's a covered whirlpool and a kiddie pool, a yoga room to those who want to quiet the mind and body. And entertainment zone and children's play area will keep youngsters busy and entertained.
Adding to the list of exclusive benefits residents can take advantage of are the hotel a la carte services.
Residents can avail of in-residence dining, rental of a private chef, errand runner, housekeeping, general cleaning, concierge, floral arrangements, laundry, dry cleaning, car wash cleaning, transportation services, minor auto repair and maintenance.
"Residents can always be assured of their safety, convenience, and comfort. We designed their homes to be a luxurious haven that would suit their needs and wants perfectly. We want them to feel fully satisfied with their surroundings by having a spacious unit, stylish furnishings, and hotel-like services catered by our friendly and professional staff," said Federal Land chairman Alfred Ty.