Often, a building gets overlooked as a mere structure but that's missing the bigger picture. Buildings affect the lives of people in unexpected ways, like opening doors to many opportunities for communities surrounding it.
Over the years, San Fabian in Pangasinan has served as a haven for bikers lured by the province's landscape and challenging trails.
Pangasinan Rep. Toff De Venecia (4th district) heeded the call of the growing cycling community in Pangasinan. Bikers asked for a Welcome Center/Pit Stop where they can rest while on the road. But the structure was to be more than just a rest stop, thus De Venecia tapped the avant-garde minds of Buensalido+Architects.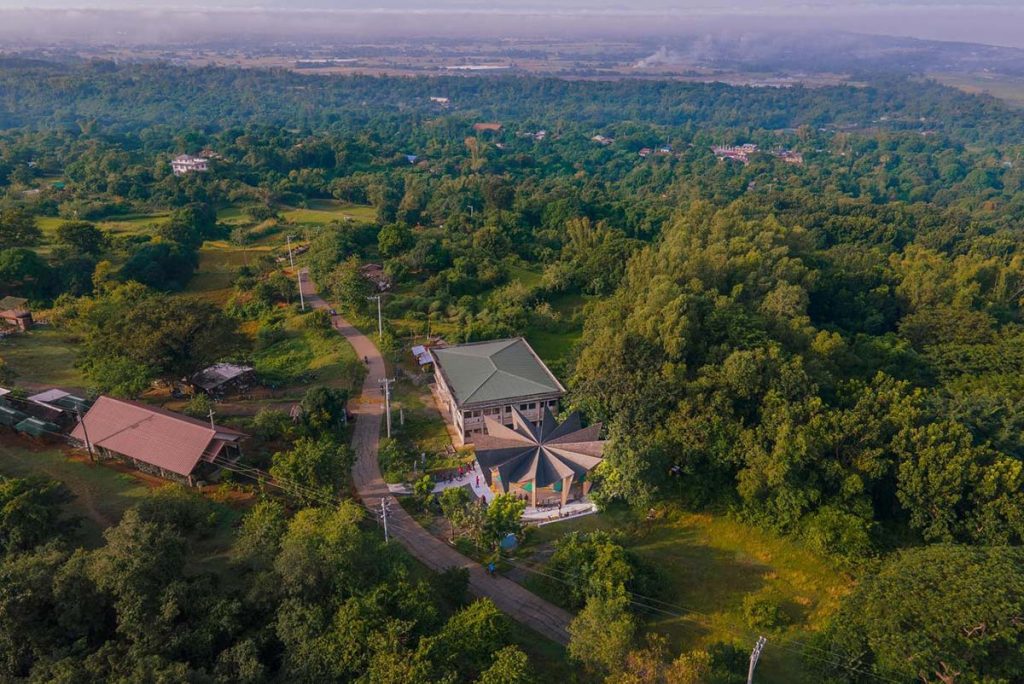 The design was to be "an expressive structure that is to be a tourist attraction as well as a distinct landmark that the bikers and locals could identify with and be proud of," Architect and Chief Design Ambassador Jason Buensalido shared on his Instagram.
Every element of the Biker's Den is intentional and intricate as Buensalido details in his post. From above, the structure looks like a bike's wheel complete with spokes. The tips of the spokes are pulled up so they're visible and easily recognizable from afar. In addition, the building is a free open space.
This first-in-its-region stop comes built with restrooms and shower rooms and is open to cyclists from all over.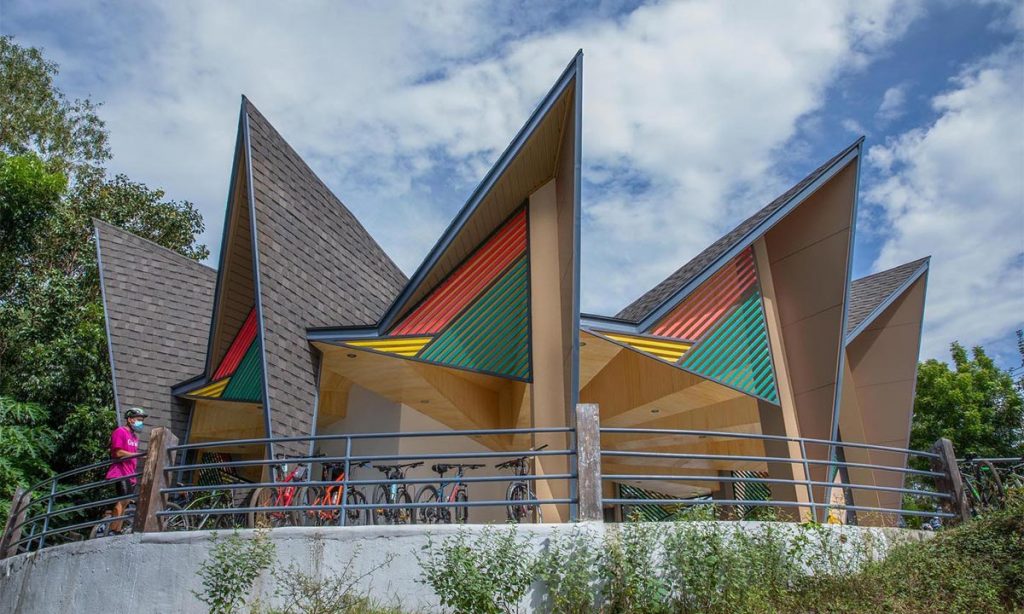 "We designed Biker's Den way before the lockdown. We didn't intend for the project to be COVID-19-proof, but we think it's basic characteristics would be appropriate for the new normal," Buensalido said.
"Its location is actually very appropriate as it is surrounded by nature with a lot of open space all around it—something that we all have been longing for being stuck within the confines of our homes," he said.
On the path to progress
"The project is actually part of the macro plan of Congressman Toff De Venecia to introduce strategic, artistic, and creative interventions in the district to stimulate development," said Buensalido.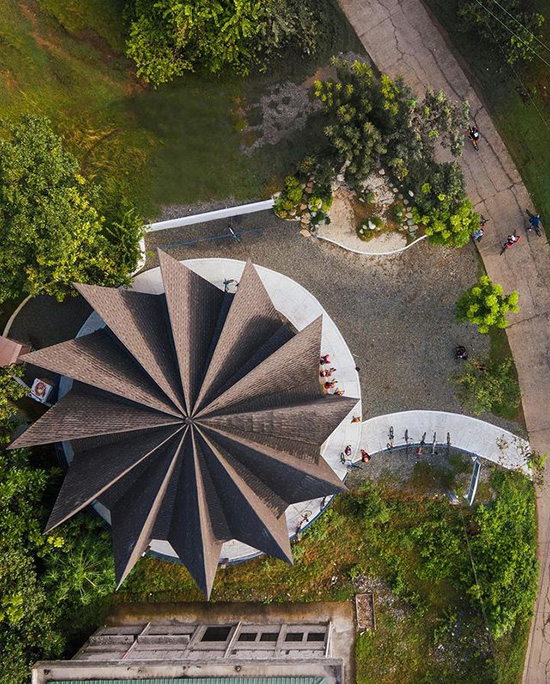 Now that more people are coming through the town, a number of local restaurants have been popping up and more events are being held. On the weekends, bikers traveling through bring in brisk businesses for sari-sari and convenience stores in the area.
"To us, architecture's core should always be about people—how it can be a space that enhances people's lives by inspiring and encouraging meaningful connections with each other to occur. It is when people connect, that community is formed," Buensalido said.