Samsung Electronics Corp. (SEPCO) and property developer AppleOne Mactan Inc. have partnered to provide better comfort living experience to the people of Cebu and visitors alike.
In particular, the landmark partnership will provide AppleOne's Sheraton Cebu Mactan Resort and Residences on Punta Engaño Road in Lapu-Lapu City with Samsung's state-of-the-art products.
"Since last year, we have been working closely with AppleOne and Sheraton Cebu Mactan Resort and Residences in delivering innovative and inspiring living experiences. We are proud to partner with them in delivering a more effective and efficient range of products for their guests and residents through our air-conditioning systems and TVs," says James Jung, Samsung Philippines president.
For more than 45 years, Samsung has been manufacturing air-conditioning systems—utilizing the latest technology and striving to produce the most innovative, efficient, and reliable systems on the market today.
For the Residences at Sheraton Cebu Mactan Resort, an exclusive enclave for the discerning market, the $1.3-million partnership entails the supply and installation of Samsung air conditioners in the property.
Specifically, Samsung will provide Variable Refrigerant Flow (VRF) solution through its new DVM-S units.
This VRF air-conditioning system is a smart solution for buildings that demand higher efficiency, individualized control and installation flexibility, like high-rise apartment blocks, commercial office buildings, schools, hospitals, hotels, and restaurants.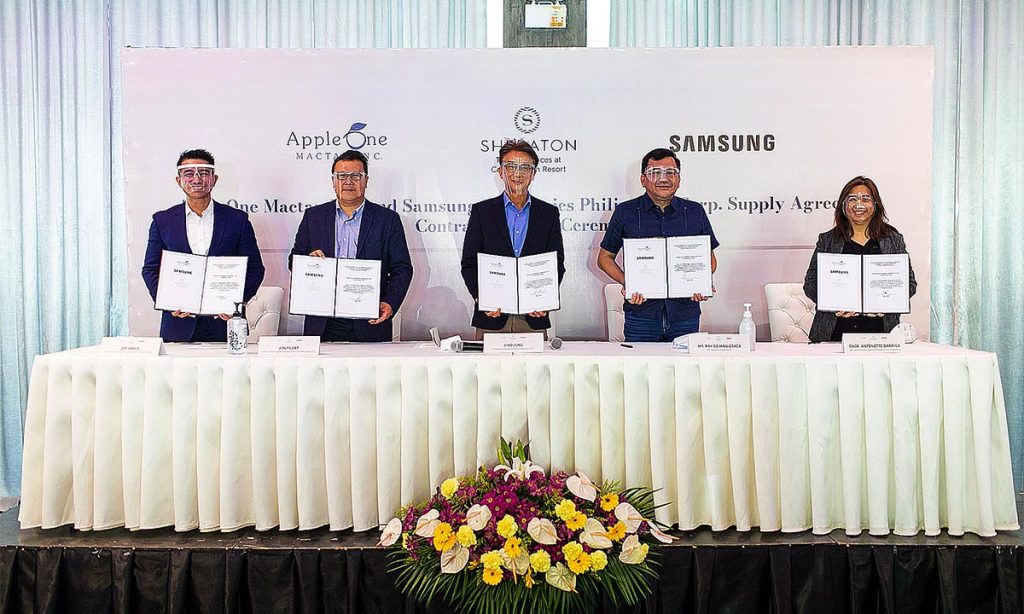 For Sheraton Cebu Mactan Resort's common areas and 281 rooms, Samsung also provided hospitality TVs and professional displays. The result is a personalized in-room experience and at-home feel for their guests.
"Samsung has always been at the forefront in leading innovations with its World's First products. The trust given to us by our partners, particularly by the Sheraton Cebu Mactan Resort and Residences, inspires us to continuously create superior products and services for our customers," Jung adds.
* * *
Samsung Electronics Co., Ltd. inspires the world and shapes the future with transformative ideas and technologies. The company is redefining the worlds of TVs, smartphones, wearable devices, tablets, digital appliances, network systems, and memory, system LSI, foundry and LED solutions.