When Ohmyhome decided to enter the Philippine real estate industry, it had a vision: "To help property dwellers simplify their home transaction processes and enjoy savings." The property solutions platform has since relentlessly pursued this goal, racking up various milestones since its launch in the country in September 2020.
To date, Ohmyhome's Philippine team has grown to include a team of highly skilled business and tech professionals, all primed to develop and deliver top-tier property services to clients.
In the Ohmyhome application and website, customers can now find over 1,300 listings in its DIY platform and more than 40,000 units worth of property from over 140 real estate developments. The latter comprise select projects from Ohmyhome's developer-partners such as Vistaland International Marketing Inc., Suntrust Properties, Avida Land, and Honeycomb Builders Inc. which came on board in 2020, and SM Development Corporation, and Bria Homes which signed up this year.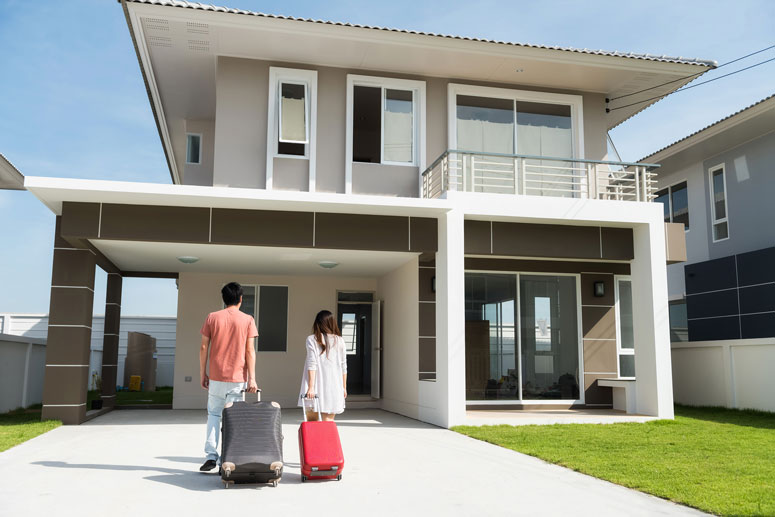 Ohmyhome has also closed both local and overseas sales, with happy customers commending how Ohmyhome has indeed shown that buying and selling property can be simple, efficient, and hassle-free.
A complete cross-border property platform
A leading proptech company in Singapore and Malaysia, Ohmyhome was founded in 2016 to be a one-stop shop that takes care of customers' property-related needs—from buy, sell and rent, to mortgage and legal, and to relocations and renovations.
Offering its free-for-use DIY platform and reliable agent services, Ohmyhome garnered success in its first two markets—Singapore and Malaysia—because of its fast transactions (an average of 42 days versus the previous average of 132 days) and for its user-centric and data-driven approach in product development, where its tools, content, and features are tailored to the needs of customers.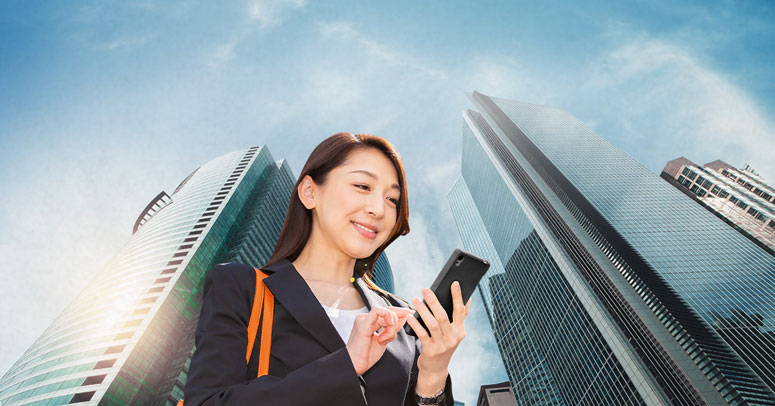 The first cross-border property platform to offer housing services in Singapore, Malaysia, and the Philippines, Ohmyhome has gained strong traction in its markets, with over 7,000 properties, over 8,000 transacted services, and over 4,000 five-star customer testimonials.
Consumer-driven data, research, and feedback affirm Ohmyhome's stellar performance, which has inspired it to further improve its services. For instance, the property platform has upgraded its Philippine app and website to include a properties page that has a better 'search' function. The app and website also allows easier navigation for finding the perfect property, enabling users to filter by developer or area.
Also, Ohmyhome's suggested categories now include RFO (ready-for-occupancy) units, pre-selling units, price ranges, price segments, family-friendly properties, and amenities.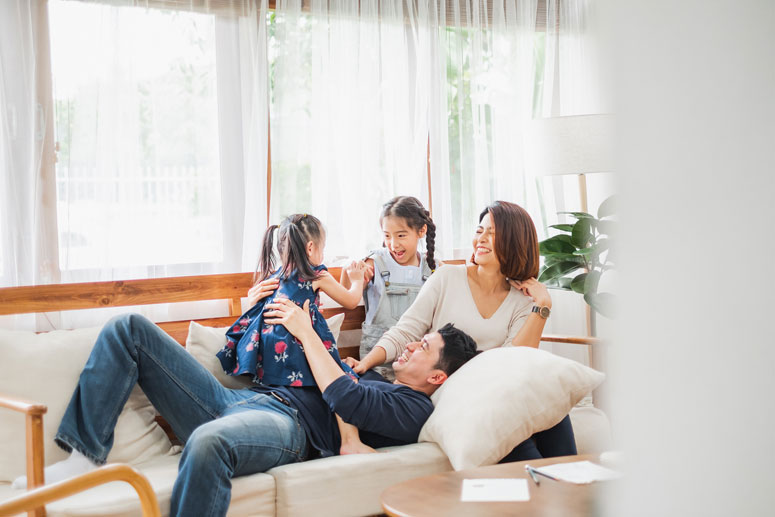 Ohmyhome likewise recently rolled out its 'Buying From Overseas' page, which assists prospective buyers based abroad in purchasing property in the Philippines. This includes a Buyer's Guide, which has easy-to-follow instructions for overseas buyers and investors, and curated content that contains resources and listings for potential customers.
Finally, the proptech platform recently launched its exclusive in-app feature called 'ShoutOut', which reverses the home-searching behavior and makes it possible for buyers and tenants to post their property requirements. Sellers and property owners can then respond if their properties meet the criteria.
Feeling the pulse of the Philippine market
Since its launch, Ohmyhome has collected data on local consumer behavior on real estate. With the global health crisis resetting the landscape of work and learning, customers now look at the home as more than just a haven for the family. Professionals and families with children look for dwellings that are conducive to 'Work from home' modes and to remote learning.
Over the past months, Ohmyhome has likewise found that Filipino property seekers are looking for affordable housing for end-use in the Php1 to 5 million and Php5 to 10 million price segments. Thirty-three percent of the inquiries are for projects with compelling promos and pricing schemes.
Given the current context, Filipinos also cite the following top considerations when purchasing a home: location (accessibility to work and proximity to essential locations such as banks, healthcare, and commercial establishments), budget (flexible payment methods, affordability, possibility of home loans), and quality (developer/brand reputation, good customer service, and trustworthy agents).
Additional factors are available amenities, competent property management, safety and security, and reliable connectivity such as Wi-Fi.
Of property seekers, 56% are looking at places outside Metro Manila, with Cavite being the most searched at 14%. Meanwhile, in Metro Manila, the most inquired-about areas are Makati (23%), Cavite (21.8%), and Quezon City (15.9%).
As for property preferences, condominium units under Php 10 million have gotten the most interest, explaining why developers launched more condominium units in the last quarter of 2020. Ohmyhome now makes sure that it readily caters to these property preferences, and that it can provide high-quality services despite limitations set by the pandemic.
In the platform, property seekers will find their dream homes all over the country. A property listing spread indicates that 79.3% of properties in the platform are in Luzon, 9.2% are in Visayas, and 11.4% are in Mindanao.
Ohmyhome shares property listings—from its real estate developer-partners—in sought-after locations.
In Makati, prospective homeowners can check out SMDC Residences, a modern high-rise with posh amenities such as fitness areas, landscaped gardens, kiddie pools, and a lounge. Now in the preselling phase, prices of units in SMDC Residences Makati start at Php 6.2 million. Interested buyers can opt to pay as low as Php 8,400 per month.
Property seekers in Quezon City can look at Avida Cloverleaf Tower 2, one of three-tower developments within Ayala's master-planned Cloverleaf Estate. Strategically located near commercial establishments, EDSA, and the NLEX-SLEX Skyway, this Avida project has modern facilities like an open pavilion, lawn area, pools, and leisure and fitness facilities. Units are preselling with prices starting at Php 4.3 million. Buyers can buy a unit for as low as Php 19,000 per month.
Down south, Ohmyhome features properties in progressive provinces like Cavite and Bulacan. Cavite home-seekers can buy house and lot units in Suntrust Verona, a 63-hectare enclave that features six residential phases. Set five kilometers away from leisure destination Tagaytay, the estate is near dining and shopping establishments. Units in Suntrust Verona are preselling, starting at Php 4.9 million.
Meanwhile, in Batangas, BRIA Lipa is an ideal choice for interested buyers looking for affordable house-and-lot options. Amenities include covered courts, parks, and playgrounds.
Up North, Ohmyhome users can check out Lumina San Juan in La Union, an eight-hectare residential community with upscale amenities like a multi-purpose hall, basketball court, and playground. Set near the Surfing Capital of the Philippines, this property is also close to commercial areas in San Juan and San Fernando. Lumina San Juan offers a variety of house-and-lot units (townhouses, duplex, and single firewall), with prices starting at Php 1.2 million.
Finally, Filipinos looking for a budget-friendly home in Pampanga can visit BRIA Magalang via the Ohmyhome platform. This Pampanga property offers easy-on-the-pocket homes that can be purchased via PAG-IBIG financing. Amenities in this BRIA project include covered courts, parks and playgrounds, perimeter fence and guard house, and 24/7 security.
As Ohmyhome continues to thrive in the Philippine real estate setting, it assures all prospective clients that it remains committed to being the most trusted and reliable property platform in the country.
* * *
About Ohmyhome
Ohmyhome was launched in the Philippines in September 2020, following the company's establishment of a tech team in the country in 2017. Ohmyhome was originally founded in 2016, and subsequently rose in Singapore as a leading PropTech solution and licensed real estate agency.
Ohmyhome expanded into the Philippines so that Filipino home seekers can have a real estate partner that they can trust to have their best interests at heart and can be relied upon to provide exceptional services throughout the entire property journey.
Featuring thousands of properties across many of the Philippines' major real estate brands, Ohmyhome differs from other local platforms by going the extra mile and extensively helping buyers narrow down the choices and find the property that best suits their budgets, home needs, and lifestyle preferences.
The company's Real Estate Agents not only help in the shortlisting of options but also provide professional services through the entire purchasing process. These include assistance in property inspections, negotiations, the finalization of the Conditions of Sale, deposit collection, the submission of property documents, as well as providing buyers regular updates.
Ohmyhome helps Filipinos find their dream homes, all while making sure each real estate transaction is complete and is an efficient and enjoyable experience.
For more information, please visit: https://ohmyhome.com/en-ph or download the app at https://ohmyhome.com/download-app.