Some of the old rich in the uber exclusive Forbes Park residential enclave in Makati are selling their vaunt homes due to a combination of factors including shifts in investments and changes in lifestyle, partly due to the COVID-19 pandemic.
Other factors for selling include estate planning, the need to divide inheritance and even mortality itself, property experts tell Property Report PH.
David Leechiu, CEO of Leechiu Property Consultants (LPC), says some sellers are in their 80s who are choosing to live in smaller but no less luxurious condominiums in Metro Manila and even buying separate units for their children, a development that has made the upscale market resilient during the pandemic.
"It's sustaining demand for the upscale condominium market," Leechiu says.
Sales of high end condominium units with prices ranging from P7 million to above P66 million have been sustained in the first quarter of 2021, data from LPC showed.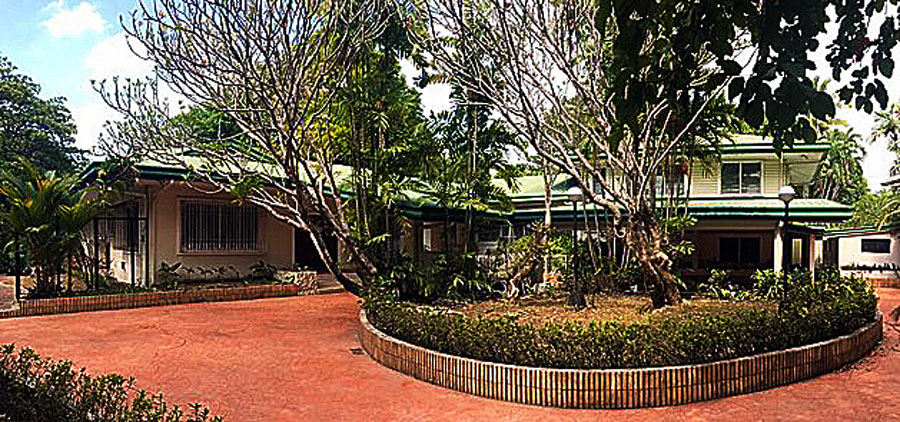 One seller, 85 years old, recently sold his Forbes property and acquired units in an upscale condominium tower for himself and for his children, Leechiu says.
The trend started even before COVID-19 struck but has not stopped despite the negative impact of the virus on business and the economy in general.
Not all the sellers are residents, however. Some are investors who have properties in Forbes but have decided to invest elsewhere, says Jun Camcam, chairman of RE/MAX Philippines.
"Properties are going up in value outside Metro Manila so some shifted their investments in those areas," Camcam says.
Some of the sellers could also be empty nesters who just want to move to homes closer to the beach or to permanent vacation homes.
This is the reason why beach homes in Batangas are selling like hotcakes.
A house and lot in Forbes can sell up to P1 billion with prices per square meter reaching up to P575,000.
The latest sale in Forbes by RE/MAX is P575,000 per sqm for a 1,400 sqm lot with a modern house and P425,000 per sqm for a 2,700 lot with an old house and P450,000 per sqm for a 2,500 sqm lot with an old house.
Property prices experienced a slight drop during the pandemic but overall, Camcam says high-end properties are the least affected due to their staying power.
One Forbes Park owner listed his property with RE/MAX during the COVID season. It was a 2,700 sqm with a renovated house and it was listed for P350,000 per sqm.
"That's nearly a 17 percent drop from a comparable property at P425,000 per sqm, pre COVID," Camcam says.
Camcam says he has around 12 available Forbes house and lot properties for sale in his portfolio at present.
A quick check on property portal Lamudi shows at least 20 Forbes house and lots for sale, ranging from above P200 million to close to P1 billion.
A typical Forbes Park house measures at least 1,000 sqm.
Despite the sales, experts say this does not mean interest in Forbes is waning.
The old rich of Forbes may simply be replaced by a new and younger generation of wealthy Filipinos. Demand for Forbes properties will always be strong, experts say.
Forbes after all, remains one of the most coveted addresses for the country's richest.
Named after the Philippines' first American governor general William Cameron Forbes, the 250-hectare expensive gated village is one of the first projects of Ayala Corp., the country's oldest conglomerate.
It was established in the 1940s and has since become Metro Manila's most exclusive abode, with many of the country's rich and famous people residing or owning properties there.
Among those with Forbes addresses are business tycoons Lance Gokongwei, Ramon Ang and Isidro Consunji, aside from the Zobels of course; celebrities Richard Gomez and Lucy Torres and politicians such as Pepito Alvarez, Bongbong Marcos, Martin Romualdez and Lilia Pineda.
Forbes is also surrounded by famous landmarks including Sanctuario de San Antonio Parish and billionaires' playgrounds such as Manila Polo Club and the Manila Golf Club.
(For those interested in Forbes properties, you may get in touch with Jun Camcam. CEO, Remax Premier Properties Philippines 09175854488 & 09189403919).