Tourism is not yet back to its normal state, but a lot of hospitality establishments have learned how to adapt to the "new normal." One such hotel is Hotel Casiana in Tagaytay.
Upon its opening, Hotel Casiana strictly practiced and observed the health protocols mandated by the IATF and the Department of Tourism (DOT), guaranteeing to its guests the ultimate #SAFEcation they could experience.
Standard health protocols are observed at Hotel Casiana, such as wearing face masks and face shields, enforcing of physical distancing, following age restrictions, checking of body temperature, and placing of alcohol dispensers at strategic common areas such as entrances to the lobby and elevators.
Upon entering Hotel Casiana, guests have to fill up a health declaration form for contact tracing. Online reservation is encouraged but for those who want to coordinate with the front desk, a plexiglass barrier ensures the guests' utmost safety.
Physical social distancing is observed at the hotel – lobby, elevators, café, and restaurant. Sticker markings are placed on the floor, seats, and tables to guide and remind the hotel guests. The hotel staff is also in proper safety gear, all the time.
Each room at Hotel Casiana is guaranteed to be the safest there is. Each room has a commercial-type air purifying machine to ensure a germ, bacteria, and virus-free stay. All corners are sanitized – from bathrooms to beddings, curtains to closets. Furthermore, high-touch surfaces such as elevator buttons are also sanitized.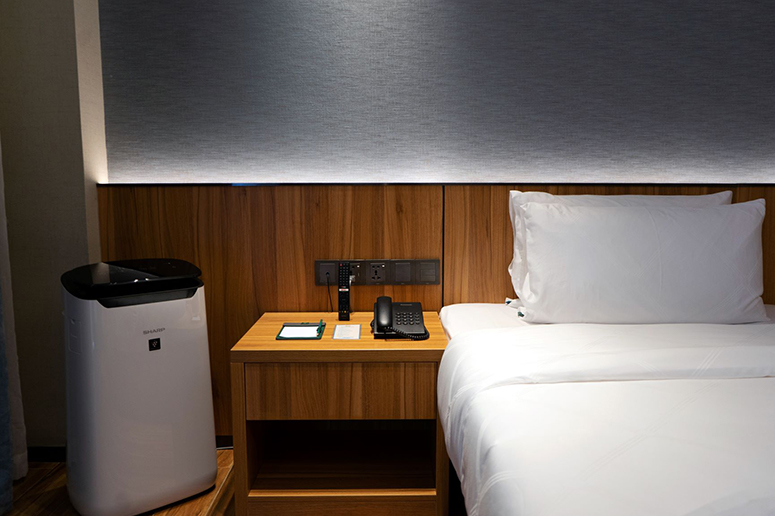 For extra hygienic purposes, guests are provided with a care kit containing alcohol, face masks, and disinfecting wipes. In addition, a trash bin specifically for face masks is available.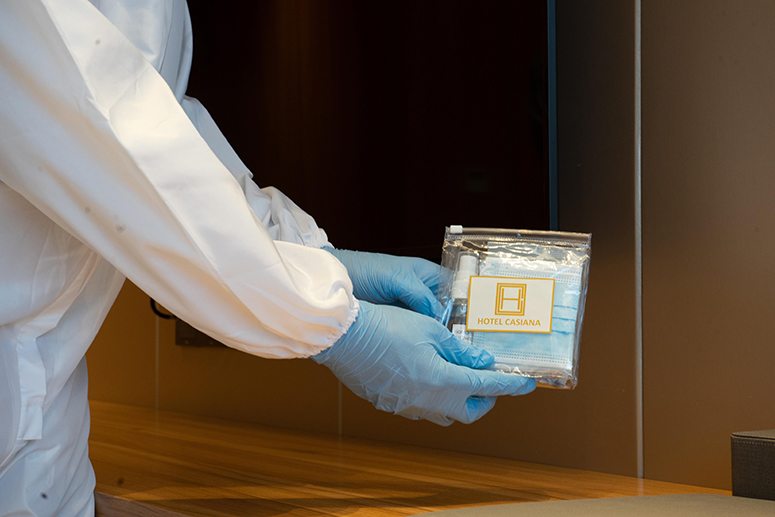 Once guests check out, the room is sanitized by the hotel staff who are all in full PPE gear. They also use a deep cleaning steam machine to ensure the ultimate clean room.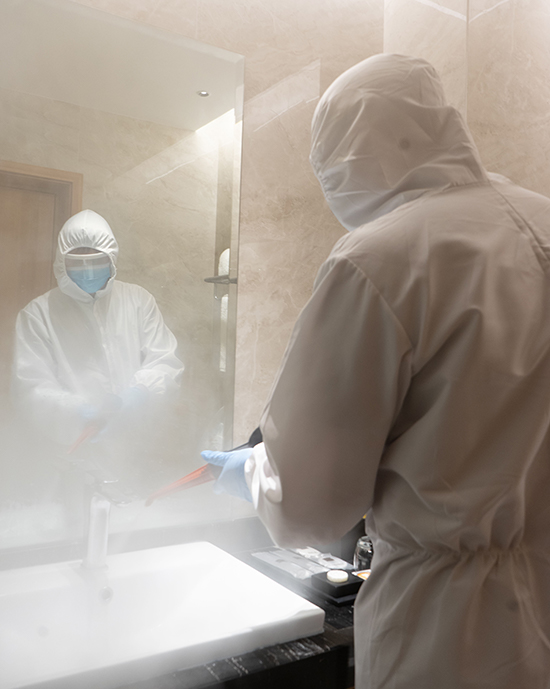 During the colder days at Tagaytay, hotel guests will surely enjoy the benefit of Hotel Casiana's heated pool. Health and safety protocols are also implemented for those who want to use the pool. Aside from physical distancing (reservation is required at the front desk to minimize interaction with other guests) and body temperature checks, clean sanitized towels are provided for guests.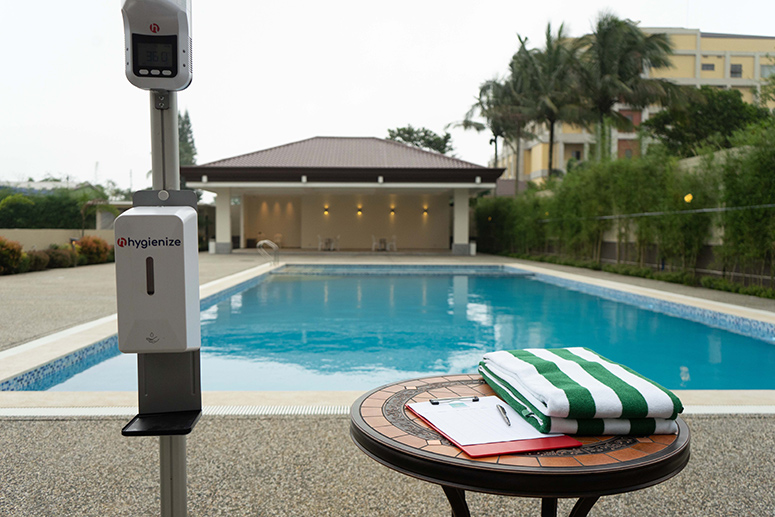 Spa service is also offered at the comfort – and safety – of your own room. Appropriate health protocols are observed – massage therapists wear proper PPE and face masks, and bring their own luggage containing sanitized towels and linens. Answering of a health declaration form and checking of body temperature are once again done before proceeding with the massage.
Experience a safe and worry-free staycation that your family deserves at Hotel Casiana. Your utmost #SAFEcation is our top priority since IATF and DOT approved health protocols are strictly implemented to protect you and your family.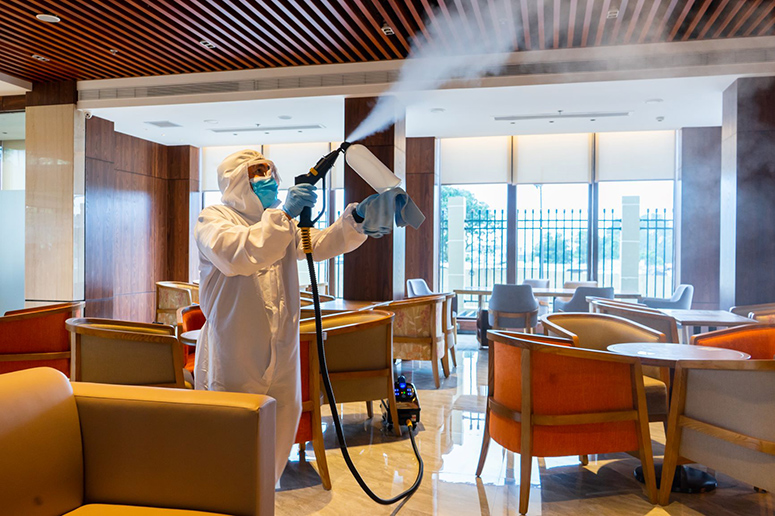 See for yourself, experience a tranquil and comfortable stay at Hotel Casiana with your loved ones. The hotel is located along the Tagaytay–Nasugbu main highway, near the Mahogany Market and Taal Lake. For inquiries or reservations, call 0916-5016060 (Globe), 0968-4121333 (Smart), or 046-4237473. You could also email: [email protected] or visit the official Facebook page: Hotel Casiana.
#BrandedUp