The pandemic has ripped through many businesses last year. For the property sector, it was the perfect storm.
But the storm has subsided and the property market is now on the road to recovery. New asset classes such as e-commerce and logistics, REITs and office and data centers will lead the industry's recovery, experts said.
"2020 was a challenging year for Philippine real estate and the global property market, but we see the new year as a promising time for real estate sectors such as industrial and logistics, office, residential, REITs, and data centers, among others," Santos Knight Frank (SKF) chairman Rick Santos said.
"In general, we expect to see a soft rebound in the real estate market as the economy gradually recovers," he added.
New asset classes to lead recovery
As traditional property sectors such as office and residential are gearing up for improvement this year, SKF said this is also seen to create opportunities for new real estate asset classes.
Along with this, macrotrends such as the e-commerce industry is also seen supporting the recovery of the country's property market.
Industrial and logistics would lead the recovery of the Philippine real estate market this year, emphasizing that these asset classes were the most stable last year, SKF SAID.
"2021 will likely see a repeat of that, driven by deeper e-commerce penetration, demand for COVID-19 vaccines, and new infrastructure," SKF said.
"Cold storage facilities, warehouses and distribution centers will be in demand this year, while data centers present a long-term opportunity for both the sector and the country," it added.
The physical shop's loss and the downward pressure on the retail market has been favorable to the industrial and logistics sector, with previous commercial and retail spaces being repurposed and converted to storage and warehousing facilities.
It added that e-commerce continues to contribute to the expansion of the sector.
E-commerce
SKF identified the growing e-commerce sector as one of the macrotrends seen aiding the property market's recovery.
"In 2021, macrotrends such as the boom of e-commerce, flexible office setups, and continued decentralization outside Metro Manila are likely to continue and contribute to the property market's recovery," Santos said.
The real estate services firm said for this year, online retail in the Philippines is expected to grow by 26 percent.
"Many consumers were forced to adapt to e-commerce platforms for their household necessities such as food, groceries and essential supplies during the lockdown period," SKF said.
"This has not only accelerated the adoption of e-commerce across multiple product lines, but also ensured the long-lasting impact on consumer behavior, with important implications on the growth of the industrial and logistics sector," it said.
Returning to the office
Santos emphasized that 2020 was the year of "work from home" given the restrictions imposed by the pandemic.
This work setup, however, presented multiple challenges for occupiers and their employees here in the Philippines.
"Data security, the safeguarding of intellectual property, internet connectivity, and mental health are among the key issues regularly reported," Santos said.
"A gradual return to the office is a priority, and the convergence of commercial and residential strategies will be front of mind for real estate professionals," he added.
SKF said the outlook for the office market is generally better than 2020, although it is unlikely to see an immediate return to the pre-pandemic level.
Tenants—especially BPO companies—will likely resume scouting new locations for expansion and office rightsizing requirements.
"With vacancy high and asking lease rates having grown by only 1.7 percent in 2020, the availability of a greater amount of fitted space and prime office space, which were once difficult to secure, is seen as an opportunity for companies aiming for better locations," SKF said.
Co-living
The gradual return to the office is also seen to create demand for other real estate asset classes, particularly the co-living sector.
SKF head of research and consultancy Jan Custodio said the co-living sector has been around for quite some time and this experienced a slowdown during the pandemic as job layoffs occurred as well as the implementation of work from home strategies.
These co-living facilities, however, played a vital role during the pandemic by providing some frontliners affordable places to stay near their place of work.
Custodio said the co-living sector will get a boost as people gradually return to the office and as more jobs will be opened.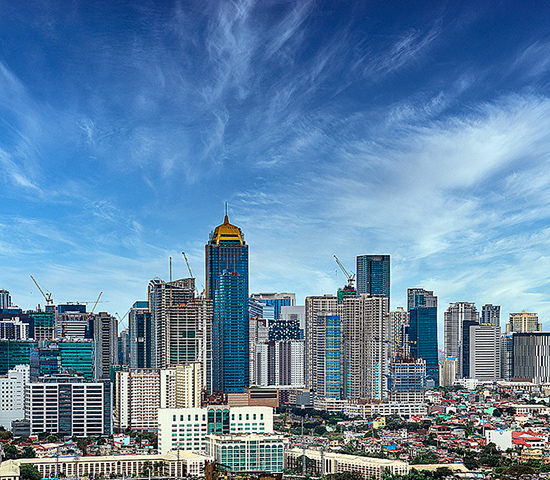 REITs to boost recovery
As the real estate market gears for recovery, SKF said there are bright prospects for the launch of more REITs, as it will help property developers generate new capital needed for their recovery.
"Through REITs, developers generate new capital that can be reinvested in new projects," SKF said.
With more property developers expressing interest in REITS such as Filinvest and Double Dragon, among others, Custodio said SKF remains hopeful for more developers to launch REITs soon.