To celebrate The Aboitiz Group's 100 years with an event that will benefit succeeding generations, its real estate arm AboitizLand conducted a commemorative tree-planting ceremony in October 2020 at Pristina North community in Talamban, Cebu.
The saplings planted were Cebu Cinnamon, locally known as kaningag.
In partnership with the Ramon Aboitiz Foundation Inc. (RAFI), the initiative builds on the centennial company's commitment to plant millions of trees and ensure their survival for the future of the planet.
AboitizLand itself is committed to making tree-planting a regular event within its developments to maximize and diversify open spaces and beautify landscapes for AboitizLand vecinos, as well as help restore local ecosystems for the communities.
People and planet
Over the years, The Aboitiz Group has invested in environmental stewardship programs, with RAFI as its partner. Together, they expand and localize the organization's sustainability goals with allied groups such as the Department of Environment and Natural Resources (DENR), Philippine Business for Social Progress (PBSP), Armed Forces of the Philippines (AFP), and local government units and barangays, among others.
Apart from the centennial tree-planting project last year, AboitizLand has participated in previous similar activities, planting a total of around 205,000 trees.
Some of these were planted during the annual Aboitiz Groupwide Simultaneous Tree Planting held in different Aboitiz host communities (not just within AboitizLand developments) across the country.
Central to the philosophy of AboitizLand is to balance the interest of people and planet through mindful planning and building of resilient communities across the country. These include minimizing environmental impact through biodiversity enhancement and New Urbanism-inspired master planning. AboitizLand's Seafront Residences, because of its nature-sensitive master plan, is illustrative of this fact. The seaside community in Batangas is a sanctuary for olive ridley turtles, made possible through the developer's partnership with the University of the Philippines Diliman's Environmental Science Department.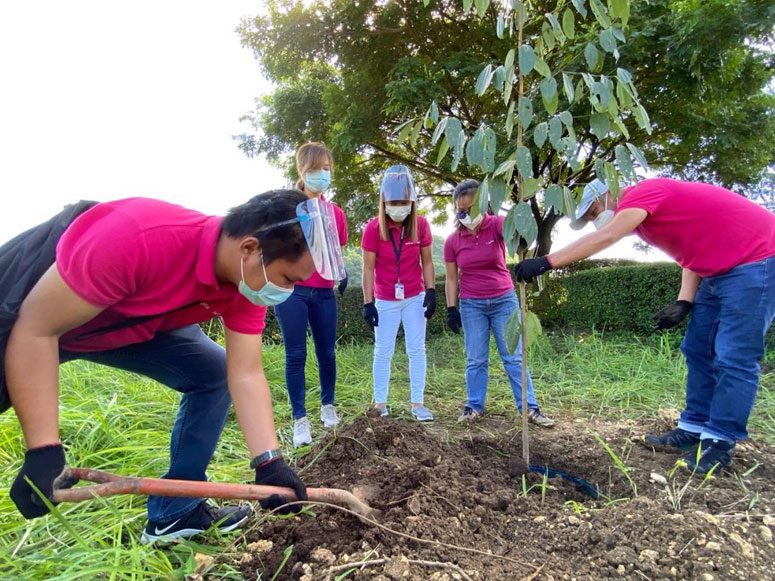 Another residential project of AboitizLand, Foressa Mountain Town in scenic Balamban, Cebu, was designed with much regard for its lush natural environment and to promote safe social connectedness and adventure.
The Aboitiz Group has reached 100 years through worthwhile partnerships and a sense of responsibility to future generations, and this is crucial to understanding the efforts of AboitizLand toward building sustainable communities. All its residential and mixed-use developments are designed to adapt through time and encourage delightful and respectful communing with nature for the benefit of families today and tomorrow.